Game Changing Arcades
If there's one thing every 90s kid will remember about their childhood, it's those afternoons after school at the arcade. And how we had to change out of our school uniforms before entering because students were thought to be playing truant. Well, the era of dark and dingy arcades is over.
Get back into the game with Timezone. With new-age 3D virtual reality games among its usual crowd favourites, this family entertainment centre is the gamechanger of the arcade scene.
Here are 13 must-play games at Timezone that will whiz you straight out of real life and into a theme park-esque adventureland. Perfect for clique outings and fun-filled family days!
1. Crawl through a LASER MAZE like a secret agent
Walk right into the set of a Mission Impossible movie. This insanely cool Laser Maze stole the show with its multiplayer challenges and realistic set, complete with atmospheric mist which truly made us feel like we were on a top secret mission.
Crawl through the maze in all sorts of contorted positions, and touch the hand panels on the sides of the walls to win the game. Every time a part of your body touches a laser beam, it beeps like a buzzer and you lose points!

There are four difficulty levels to choose from, but we recommend Expert for maximum fun – of watching your friends fail spectacularly.
2. Feel your stomach drop 20 stories in this STATIONARY virtual reality roller coaster ride
I never thought I'd be able to experience this in Singapore, much less at just $6 in an arcade. Talk about being futuristic! Technology is probably the best thing to hit Timezone; many of my favourite rides have been pimped to the next level, along with whopping new creations.
At first glance, we were skeptical of how a stationary machine could mimic a topsy-turvy roller coaster ride. But once we tumbled into the Rilix Coaster and put on our 3D Gear and headphones, all these qualms went hurtling into outer space.
For your very own interstellar adventure, choose the Space Trip ride; or put your bravery to the test with a trip through a Haunted house.
While you won't get the same heart-in-throat feeling of physically falling through air, the beautiful 3D sights will stun you nonetheless. *10/10 would recommend!
3. Whiz around on a bumper car at 20km/hour

Fast and furious!
BUMPER CARS are everyone's favourite carnival attraction, and now they've landed exclusively in Timezone Rush Vivocity. Forget Uncle Ringo and his family cars, these premium swanky cars with glitzy headlights from Italy will have you channeling the Fast and Furious vibes in style – and for just $6!

There are two kinds of drivers: the spinners and the crashers
Make no mistake – these cars go so hard and fast, you'll be feeling like you're on a roller coaster once you hit the pedal. There's nothing like the adrenaline rush of going so fast you can't feel your face.
Hit this game with a group of friends or a fun date, and you'll be all set for a smashing good time.
TSL Tip: Girls, be sure to tie your hair up. The impact of the crash will make your hair fly forth like a pontianak, #truestory.
4. Relive the movies with the hottest Hollywood blockbuster-themed games
Having only been unveiled at the New York Comic Con late last year, the Star Wars: Battle Pod will fulfill all your dreams of being a Jedi. Pilot the Millennium Falcon or escape on Darth Vader's TIE Advanced x1 – whichever side you choose, the force is definitely strong with this one.

Ready for takeoff! This battle pod is a MUST PLAY for all fans of the Force
Jurassic Park
This game is not for the faint-hearted. If you couldn't sit still in any one of the Jurassic Park movies, watching multiple 3D dinosaurs snapping at you will have you bawling in 3 minutes flat. But if you're ready to save the world from savage Barneys and dino destruction, this is your calling.

Shoot the savage Barney!

Aliens vs Predator
Action lovers won't be able to get enough of this one. With a wholly legit looking striker gun that lets you load your own ammunition, the realistic feeling of shooting aliens while protecting the human race will have you feeling like a kickass superhero for a day.

Refilling my ammunition
5. Reel in the big fish in a competitive game of virtual fishing

Physically cast your fishing line

And reel it in
Every Singaporean kid has played some kind of fishing game, be it longkang fishing, carnival fishing, or even Club Penguin's Ice Fishing. We can't help it; the fishing spirit's in our kampong blood. It's time to logout of your Club Penguin account and work it on a bigger, better screen.
The Thunder Bolt rod comes equipped with a real-life fishing reel that links directly to your virtual fishing line. You can even stun fish with a built-in shockwave to stop them from struggling, and feel vibrations from the rod when a fish bites onto your bait. Trust me, you'll feel like you're a certified fisherman with this realistic fishing game.

The small ones really love this game
While fishing in reality can get boring with the endless waiting, you'll never be sitting around idle with monster fish making their appearance every once in awhile. Play it with a group of friends or family and watch as things get competitive!
6. Spin the colour-matching wheel of fortune and win BIG
Nothing gets your competitive streak on like a good prize, and the prizes for this seemingly easy game are HUGE. With PS4, Xbox one consoles and Philips juicers up for grabs, you'll be spending every waking moment hooked on matching the right colours.
The aim of the game is simple. Just choose one lucky colour and match 8 more colours to this same shade. As you go further down the wheel, the colours whiz by faster, making it hard for you to catch the right hue.

Concentration, concentration, this is the game of concentration
This game may look relaxing, but when you're one colour away from walking home with an PS4, shouts and squeals are commonplace. We even had a mini audience cheering us on while playing our game!
7. Be a Mario Kart driver on the big screen
MarioKart DS was my childhood jam, and now it's live on the big screen! With a real steering wheel and even cooler race courses to choose from, multiplayer MarioKart battles at the arcade will be the best team bonding activity ever. Plus, the satisfaction of watching your car – and your face – bump past others on a huge screen is unparalleled.

Super boost

This interactive version of Mariokart hilariously allows you to put your Game Face on while challenging your friends!
8. Relive your childhood with these retro carnival games

Down the Clown with your ball darts
Have a blast with your friends knocking down Clowns in this simple game that looks straight out of the 80s. All that stress will be done by the time you down a row!
I'm not going to lie – this was by far the most "interesting" game I'd ever played. There was a talk show-worthy host running this game and he had a microphone. I felt like I was at an actual horse race, camel version.
To get your camel to move, roll your ball into any one of the holes above. If it lands in the yellow hole, you move one step forward; the blue moves two, and the red moves three.
This game is best played in big groups. Things can get pretty rowdy when you're just a couple more steps away from the finish line!

When you try your best but you don't succeed
And of course, have a go at these attractive claw machines, but don't get your hopes up.

You can trade your old school tickets (only available at the newly opened Timezone waterway point outlet) or e-tickets for prizes at all redemption counters.
9. Whiz through the streets like F1 driver
Rollercoaster alternative number 2! If you just want to feel the bumps and swerves of a rollercoaster without going on the real thing itself, this is the ride for you. These motion lie-back chairs will have you coursing through the streets in a high-speed car, and trust me, you'll FEEL every hump and skid.

Feeling the effects of reckless driving 101
10. Challenge your friends to bowling without any hassle
Ahh, bowling, the must-do activity of all group outings and family gatherings. When you sign up to bowl for an hour, it actually means 45 minutes because everyone's got to get their bowling shoes on. I'm sure I'm not the only one who's questioned the necessity of legit bowling shoes on the lanes.
Well, those troublesome days are over. With Timezone's free and easy bowling, ain't nobody be needing shoes on the lanes! Come in flip flops, heels – whatever you want – and bowl to your heart's content.
There'll also be no sprained wrists to worry about after an intense session with the smaller palm-sized balls that are kid-friendly too. Feel free to bowl at full power!
11. Rock out to the coolest songs on the block
Calling all rock enthusiasts! Similar to Guitar Hero and the smartphone version of Tap Tap, Percussion Master will get your heart pumping (and your arms aching) to all the cool hits. Plus, you can choose to collab with a fellow bandmate or challenge them to an arm-numbing rock battle.
We love the massive selection of songs available, ranging from must-do classics like Coldplay's Viva La Vida and even songs from Kpop rockbands like FT Island. We totally approve!

Intense jamming session after school, check
12. Dance battle it out in a Kpop dance-off
The days of Audition may be over, but the dancing never stops; in fact, it's even better in the flesh! This improved version of Dance Dance Revolution takes the top for its incredible song and dance choices – none of the over-used dance songs only our parents would relate to.
With the newest Kpop chart toppers and songs off the Billboard Hundreds to choose from, you'll be jamming and challenging your friends to the hippest songs on the block.

Picking Kpop group Apink's No No No for its cute visuals and crazy legwork

Cycling through the massive up-to-date selection
13. Make a friends-forever memory in this b&w photo booth
Move aside, neoprints. This new photo booth, Snapshot, at Timezone prints classic black-and-white shots for just $6, and it also comes with a variety of filters to beautify your fun-filled moments in. On top of printing it, you can also send the digital copy to your email. You'll never have to go through the #burden scanner again.
All Instagram queens out there would be glad to know that you can retake as many photos as you want before you print it, so you and your buddy will definitely look glam together in all six shots. Picture-perfect proof of a great day out, check!
Timezone Reinvented
I love games, but somehow, my arcade visits waned by the time I got past secondary school. Spending a day playing at the revamped Timezone Family Entertainment Centre and reawakened my childhood love for machine-fuelled fun with its injection of new innovative games. I never thought I'd get to experience a laser room and ride into virtual space in an arcade!
Say no to overdone movie nights. Not only is Timezone the perfect place to chill out with friends, it's a pretty good place to bring your date to, or stage a family outing at. With haunted horror rides, bumper cars, and bowling all in one arena – you'll never run out of things to play!
Parents can rest assured; your kid won't go deaf from the loud sounds of the machines or his own Band Jam session. Timezone's new family-friendly features make everything safe for work, so you can play hard without worrying.

Timezone staff constantly check and ensure that the sound level is safe with this decibel meter

The little ones can play too

You won't be catching any germs from the handles
You deserve some quality playtime. With the June holidays in full swing, Timezone's having a family-friendly promotion! Timezone's timed play packages allow you an unlimited number of plays for one whole hour. Even better, share the fun with your friends! Lowballers can start small with $20 and get $3 worth of credit free, but we say go big or go home. To get the most bang for your buck, follow them here to find out about all their monthly promotions.
Getting to Timezone: With 5 outlets island-wide, you won't have to travel to one end of Singapore just to let off steam in an all-out arcade battle. We recommend the Vivocity outlet for its massive collection of innovative games.
Find your nearest Timezone outlet here!
---
This post was brought to you by Timezone.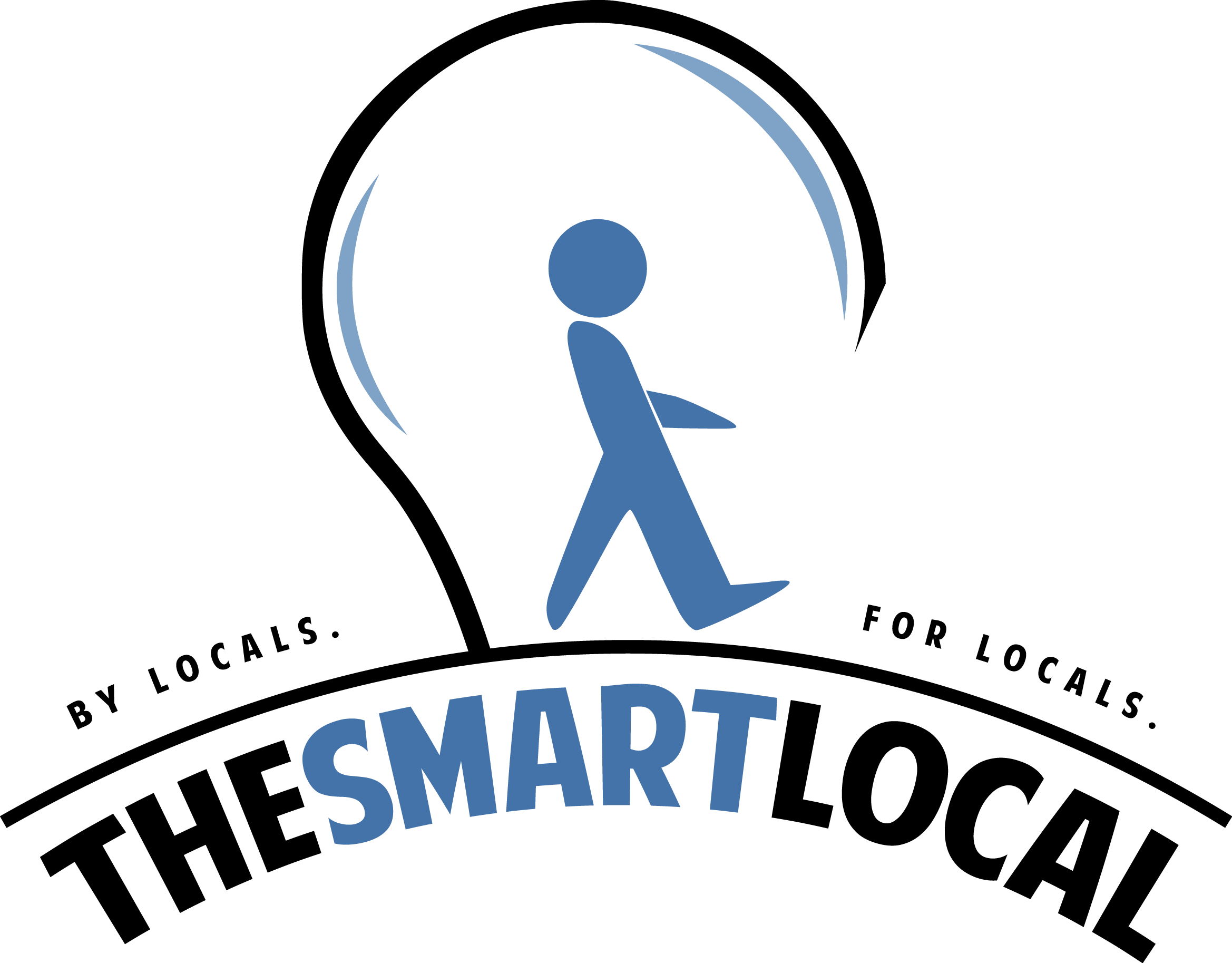 Drop us your email so you won't miss the latest news.