Redpan @ Marina Square
Eggs Benedict? Check. Truffle fries? Check. Banana Caramel Waffles? Check. You'd think you've tried it all, but Redpan comes into the picture and proves you wrong. The new kid on the block at Marina Square is a bistro that serves modern food with influences of our trusty local fare, because there is no cuisine more beloved by Singaporeans than our own.
Redpan is a collaboration between GRUB and DP Architects, and the former should be no stranger to avid cafe-hoppers. Like Grub, only natural and high-grade ingredients are used to prepare your food here. These are served in a chic, open-plan space designed by DP Architects, atypical of cafe layouts that are dime a dozen these days.
We tried 10 ingenious food creations and here's our take on each of them.
1. Char Siew Chilli Fries ($7)
Joining truffle fries, bolognese cheese fries, mentaiko fries in the French Fry Hall Of Fame is this addictive local rendition that will make you regret sharing with your friend. You'd want the whole bowl to yourself.
The topping boasts the barbequed pork taste you'd find in your wanton noodles, while the fries are torched to provide a complementary charred flavour. Surprisingly, they still retain their crispiness despite being coated in char siew chilli and jalapeno salsa.
With a dollop of sour cream and a sprinkle of chilli to keep things light, this appetiser is a great way to kickstart your meal at Redpan.
Rating: 8.5/10
2. Pork Pops With Mango Sauce ($9)
Besides their fries, Redpan's Pork Pops are also a favourite amongst diners. Fried to golden brown, these bite sized pieces of pork belly have a crunchy exterior that gives way to a soft and tender inside.
The accompanying mango sauce gave an additional dimension of flavour a sweet, citrusy burst that complemented the savoury pork pops well, relieving you from any jelat-ness you feel.
Rating: 8/10
3. Prawn and Hae Bi Hiam Pasta ($16)
After rounds of customer feedback, the folks at Redpan have perfected the balance of the distinct hae bee hiam flavour and kick from the chilli. The pasta had bold flavours from the sauce, but as a fan of the umami flavour myself, I would've liked it to have more hae bee hiam.
These are, however, sidekicks of the main guy – the 5 sizeable sauteed prawns that stole the show. Despite being slightly allergic to prawns, I'd gladly devour these crunchy things again.
Rating: 7.5/10
4. Lup Cheong Mac & Cheese ($14)
Although it has a combination mozzarella, mascarpone and cheddar, the Lup Cheong Mac & Cheese wasn't overwhelmingly cheesy. When I first tucked in, my fork emerged from the cheese heaven and hauled up a bunch of Shimeji mushrooms – a magic ingredient that makes everything better. I would've liked it to be more rich though.
The chinese sausage did wonders for this dish, adding textures between chewy mouthfuls and a meaty flavor to the classic Mac & Cheese. It would have been better had the saltiness of the cheese sauce not mask that much of the lup cheong flavour. I was just beginning to enjoy its novelty!
Rating: 6.5/10
5. Steak & Chinchalok ($22)
Steak and potatoes is a well loved combination by many, but how often do you find chinchalok in the equation? Surprisingly, the smashed potatoes outshone the steak, providing a great mouthfeel that was unlike any I've tried before. The varying textures were well executed too, making the steak platter one that is fun to eat.
The steak could've been more tender, but that was overlooked for the amazing sauce it was doused in. Coupled with the crunchy layer of chinchalok, the rich sauce was given a refreshing dash of onions and chilli.
Rating: 6.5/10
6. Beef Short Rib 'Satay' ($32)
I was apprehensive about these massive blocks of meat at first. But once I sank my knife into it, its tenderness quelled all my doubts.
Inspired by the local classic , the skewered chunks of meat are coated in a delectable peanut sauce and a toasted crunch Think of this as the mother of all satay sticks you've ever had, with juicy short ribs that the original version can never match. It's served with pickled cucumber and onions as well for tangy breaks in between the heavy dish.
Rating: 9/10
Note: This dish is only available from 5.30 pm
7. Pork Belly 'Bak Kut Teh' ($21)
Redpan's version of this Singaporean classic features smashed potatos, seared pork belly slabs and a dish of bak kut teh sauce.
Don't be fooled by the unassuming youtiao pieces – they are incredibly crunchy and addictive. It's hard not to ask the server for seconds. The pork belly was well rendered to achieve the right amount of bite, nicely paired with the familiar sauce.
This dish is a little on the greasy side, like most pork belly dishes. It's one of those sinful meals that will make you go "once in a while is okay, right?". But that's what cheat days are for.
Rating: 7/10
Note: This dish is only available from 5.30 pm
8. Teh Halia Creme Brulee ($7)
I'm not a fan of ginger, but Redpan's Teh Halia Creme Brulee has since changed my mind.
Break through the layer of caramelised sugar and dig into the creamy dessert under; the sheer sight is bound to make your mouth water. On top of this dessert's usual sweetness, the hints of ginger and tea gave it a unique flavor. That left me reaching out for one spoonful after another, debating against my initial dislike for ginger.
Verdict: I liked it.
Rating: 8.5/10
9. Banana Milo Dinosaur Donuts ($7)
These Banana Milo Dinosaur Donuts will give Krispy Kreme a run for its money. Imagine chewy, banana-flavored donut balls rolled in an abundance of milo powder. This is a cheeky throwback to the times when goreng pisang and the Milo Dinosaur were breakfast staples.
Killer combination for your throat, or precious little spheres of sweet delight? They were totally worth it. Drizzled with condensed milk and topped with crushed hazelnuts, the medley of chewy, gooey and crunchy textures will make you forget every other donut you've tried. It is served steaming hot with the concentrated, molten mix that will please people with a sweet tooth. You need to try this for yourself.
This takes the cake (or the donut) for the day.
Rating: 9/10
10. Cocktails ($12)
If you're completing the heavy meal with a refreshing cocktail, opt for the fizzy ones. At Redpan, the bar whips up your favorite cocktails with special ingredients that add a familiar twist.
Sour Plum Shandy
Redpan offers an upgraded variation of my favorite Sour Plum juice, laced with alcohol and a slight fizziness. The sour plum shandy is a sweet concoction made with wheat beer on tap, sour plum extract and yuzu which gave the drink citrusy notes. The sour plum flavor was a little overpowered by the full-bodiedness of the booze, so I imagine beer lovers would like this better.
Rating: 6.5/10
Hibiscus Fizz
Hibiscus Fizz arrives in a super pretty shade of red. The gin-based cocktail carries the flower's unique accents and hints of mandarin orange. A surefire way to jolt your tastebuds awake.
Rating: 7/10
Lemongrass Mojito
The Lemongrass Mojito provides a fresh and minty option to conclude a feast. If you're looking for a summer drink to cool off in this 34 degree madness, this seals the deal.
It is also ideal for drinkers who aren't fans of sticky and sweet concoctions, for this is infused with rum and lemongrass-ginger tea. Strangely enough, It has a homely touch reminiscent of my grandmother's cooking, albeit an M18 version that contains alcohol.
Rating: 7/10
Fun local dining
Transforming familiar cafe staples by introducing local twists might raise some eyebrows, but Redpan has proven itself with some lip-smackingly good fusion dishes. Of all the dishes we had the pleasure of sampling, the Pork Pops, Beef Short Ribs Satay and Banana Milo Dinosaur Donuts stood out the most, and are enough to warrant a second visit. The Truffle Floss Fries ($8) is next on my list!
Overall Rating: 7.5/10
Address: 6 Raffles Boulevard #02-03/04, Marina Square, 039594
Contact: 6255 5850
Opening hours: 11 am – 10 pm daily (last order at 2.30 pm for lunch and 9.30 pm for dinner)
Make a reservation here.
This post was brought to you by Redpan.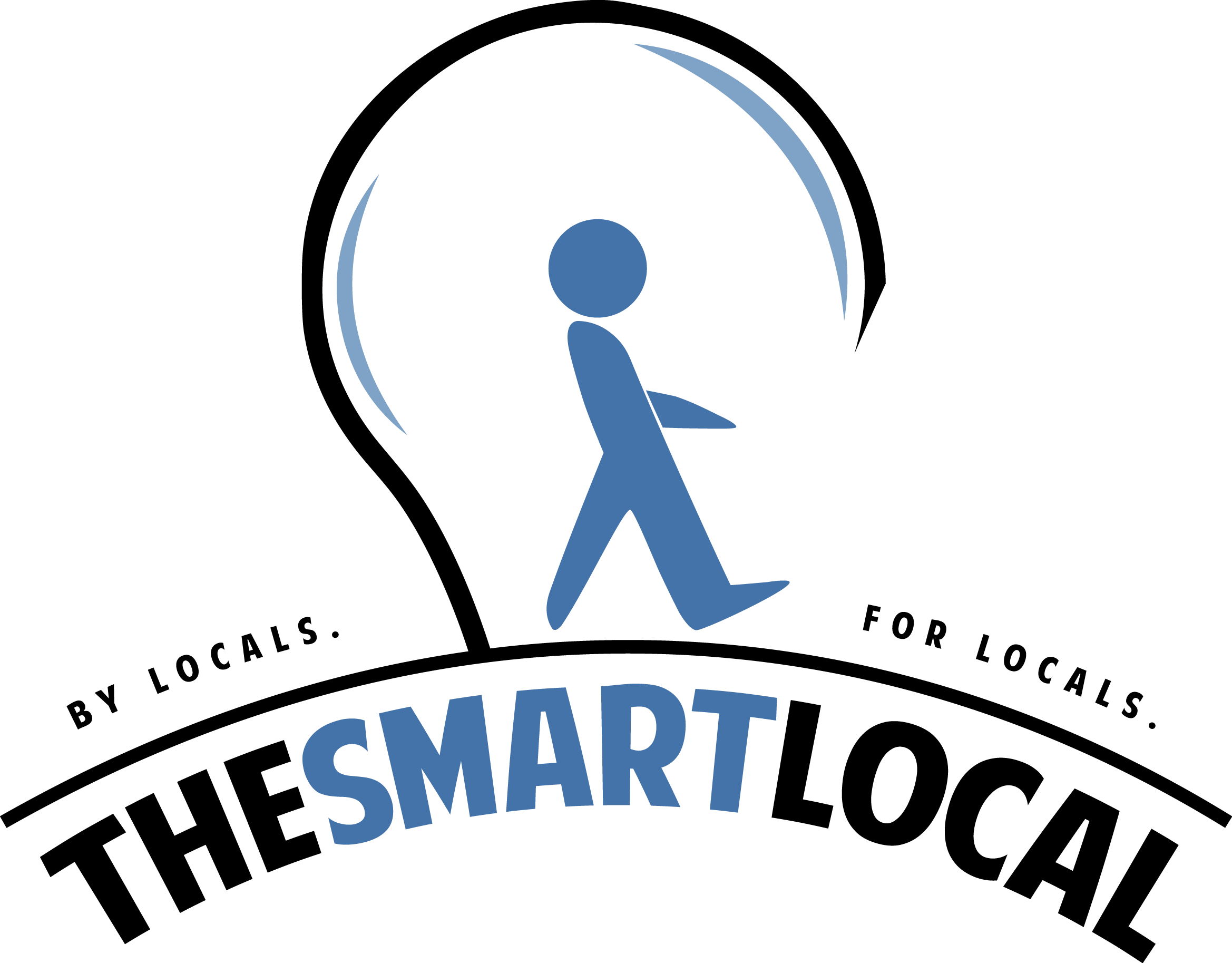 Drop us your email so you won't miss the latest news.