A Week In Wonderland
Rich, vibrant, and grand – these are three words I would never have used to describe Kaohsiung upon hearing about it for the first time. After all, think of Taiwan and the first things that come to mind are its night markets and street food.
As Taiwan's second largest city after Taipei, Kaohsiung is the lesser known travel destination most people overlook in favour of the capital. But beneath the cover of this sleepy seaside city lies a treasure trove of undiscovered gems.
Reignite your passion for life with a trip that will let you eat to your heart's content, pray for new beginnings, and fall in love with a city reminiscent of Venetian romance. Whether it's a solo trip down the path of self-discovery or an eye-opening adventure with your soul sista, here are 18 things to check off your Taiwan bucket list that will make it the retreat of a lifetime.
Time to eat, pray and love in this breathtaking port city!
1. Experience the Local Nightlife in Taiwan's Famous Night Markets
No trip to Kaohsiung is complete without paying the city's night markets a visit. If you thought Bangkok's Chatuchak market was happening, you ain't seen nothing yet. The heart of Kaohsiung beats in its night markets where food, shopping and people come together on one long stretch of road. Prepare yourself for aroma bombs, long queues, awesome shopping and unbelievable steals. What a night!
Take it from us; the two best night markets in Kaohsiung are the Ruifeng and Xinjuejiang night markets – Ruifeng for its reservoir of local food delights and Xinjuejiang for the non-stop shopping.

Bite-sized Quesadilla burger, NT65 (S$2.72) made by the only foreign food stall owner in the night market
While a Google search of Kaohsiung's finest will tell you that Liuhe night market is the must-see highlight, a nice local let us in on the city's two best-kept secrets that saved us from the snares of Liuhe's tourist traps and jacked-up prices.
Taiwan is famous for its 小吃 (small eats) culture, or small bites that you can carry around and munch on, and no night market packs quite as big a punch into it as Ruifeng Night Market does.

This Potato Cheese Gratin with Streaky Bacon, NT60 (S$2.50), was the best kickstart to our eat-inerary
We had but one word for this cheesy monster – shiok. The best part about a night market is being able to witness your favourite street food being made right before your very eyes. The only downside – waiting ravenously for your meal to be ready!

Angel Chicken, NT80 (S$3.35) Source
Long queues never lie and there was no queue longer than this human roadblock at Angel Chicken, the most famous chicken in Kaohsiung's string of night markets. Treat yourself to a cheat day with the the biggest, juiciest slab of chicken you will ever sink your teeth into.

Deep Fried Smelly Tofu, NT60 (S$2.50)
Contrary to popular belief, smelly tofu isn't all that smelly, and it definitely does not smell like a sewer – at least not the ones in Kaohsiung's night markets. In fact, I found the characteristic sour smell to be quite an appetite whetter.
Paired perfectly with spicy chilli sauce, the satisfying crunch of its exterior and the molten texture of its interior will keep you coming back for more!

Don't let appearances fool you, this game of Fish The Bottle is much harder than it looks
It was interesting to see Taiwanese locals being so engrossed in our equivalent of pasar malam games, a culture which is slowly disappearing in Singapore. From game machines in train stations to game stalls drawing crowds in the night markets, this jolly city clearly loves fun, and there's no such thing as being too old to play.
Address: Yucheng Rd, Zuoying District, Kaohsiung City, Taiwan 813
Opening Hours: 6.30pm-11.00pm, daily (closed on Mondays and Wednesdays)
Admission: Free
Getting To The Ruifeng Night Market: Take the KRT to R14 Kaohsiung Arena Station, and exit via Exit 1. Walk straight past the Sangmin Vocational School for about five minutes to the Ruifeng night market.
2. Shop Till You Drop At The Hippie's Night Market For The Young And Trendy
When we first arrived in Kaohsiung, we wondered why the malls were as empty as a ghost town on a Wednesday. It wasn't long before we solved that mystery. The locals were where all the goodies lay – in the Xinjuejiang shopping district.

Sneakers, heels, boots, flatforms, sandals – you name it, they've got it
Fashionistas may just faint at the sight of this endless stretch of street shops so reasonably priced; the $20 in your pocket will feel limitless. Bugis Street's got nothing on this, hands down!
Nope, trendy glasses are not only found in fancy optical shops; you'll find them in every corner you turn at the night markets. For just $10, get yourself a pair of sturdy Kinfolk-esque, horn-rimmed glasses and wrap up your insta-worthy #OOTD. Your friends in Singapore will be so envious.
Pro Tip: The best way to shop at night markets is to scour the general area first, before going in for the kill. Never buy anything that looks generic on your first stall visit; it's most likely that the shop two doors down has the exact same thing at a fraction of the price.
With a good mix of upscale shops, street stalls, and snack wagons, you won't have to worry about getting hungry in the middle of your 5 hour shopping spree. It's no wonder the young crowd can't get enough of this place.
Opening Hours: 5.00pm-5.00am (most shops close around 11pm)
Admission: Free
Getting To Xinjuejiang: Take the KRT to Central Park Station and follow the signs to Xinjuejiang Shopping District
3. Relive Your Childhood at This Rooftop Amusement Park In A Shopping Mall
On the roof of East Asia's largest shopping mall lies Dream Mall's amusement park: what dreams are made of. The place boasts a wide variety of rides along with the Kaohsiung Eye ferris wheel, which stands at 160 ft.
Relive your childhood days as you freewheel through the skies for a superb view of the cityscape. With so much excitement in the air, you can even press your face to the glass like an excited kid without fear of being judged.
Freewheel through the skies in this cutesy compartment for a superb view of the cityscape. With so much excitement in the air, you can even press your face to the glass like an excited kid without fear of being judged.

Sky cycling! Drive your own Far Far Away roller coaster ride through the elevated train tracks

Engage in a larger-than-life Transformers Battle
Opening Hours:
Monday to Thursday: 11.00am-10.00pm;
Friday: 11.00am-10.30pm;
Saturday: 10.30am-10.30pm;
Sunday and Public Holiday: 10.30am-10.00pm
Admission: Free
Price of Ferris Wheel ride: NT150
Getting to Dream Mall: Take the KRT Red Line to R6 Kaisyuan Station and exit via Exit 3. Take the shuttle bus to Dream Mall.
4. Reverse Your Fortune at the Lotus Lake
Some people believe that luck is something you're born with; others use all sorts of charms and talismans in efforts to change their luck. Even if you're not one to be taken in by such superstitions, this one ritual is a must-try for all first-time visitors to Kaohsiung.

Kaohsiung's iconic Dragon-Tiger Pavilion
Run into the dragon's mouth, said no one ever – save for the locals in Kaohsiung. This auspicious custom has got locals and tourists running straight into the mouth of the dragon and out from the tiger's mouth is said to reverse one's fortune from bad to good.

Bad luck begone! I've got the eye of the tiger, dragon… (cue Katy Perry's Roar)
More than just a place of placidity, the Lotus Lake is home to majestic structures reminiscent of China's palaces. The burst of green from the lotuses in spring is a sight to behold against the backdrop of a serene blue lake.
Admission: Free
Getting to Lotus Lake Pavillion: Take the KRT to R15 Ecological District and exit from Exit 2. Take Bus 51 or 35 for NT12 ($0.50) and alight at Lotus Lake, 15 minutes later.
5. Live And Breathe Art On The Street At The Pier 2 Art District
No one would've guessed that this quirky arts hub was once an abandoned warehouse at the end of the Kaohsiung harbour. With its rustic industrial charm and modern installations, the Pier 2 district is the perfect spot for families, couples and the occasional lone man craving a brief respite from city life.
There's the MRT, and there's the KRT. This realistic wall painting commemorates the city's pride – its own Kaohsiung Rapid Transit. Unlike Japan's convoluted web of train lines of all different colours and directions, Kaohsiung's relatively new line runs only within the city, separate from the High Speed Rail which goes across Taiwan.

In fact, this painting of the KRT was so 3D, I was bowled over.
Be inspired by the power of street art in effecting change. The group of artists behind the displayed works are the same people who lobbied for this space of their own when it was set to ruin. How cool is that?
Reflections of Kaohsiung's history and tradition can be seen on murals, cheeky paintings on dustbins, and even the characteristic Taiwanese love for cute cartoon characters. So whip out your camera and strike a pose while appreciating the vibrancy and spirit of Kaohsiung's very own art scene.
Address: No. 1 Dayong Rd, Yancheng District, Kaohsiung CityTaiwan 803
Opening Hours: 10am to 8pm daily
Admission: Free
Getting to Pier 2 District: Take the KRT Orange Line to Yanchengpu Station. From Exit 1, walk south along Dayong Road until you reach Pier 2 Arts District, 5 minutes later.
6. Catch a Light Show at the World's Largest Public Glass Installation
Behold the world's largest glass installation piece – in an MRT. Formosa Boulevard station is home to the Dome of Light, a breathtaking ceiling made of stained glass that makes the daily commute feel like a trip to Paris' prized chapels. Designed by an Italian artist, its 4500 panels are divided into four colours which symbolise the co-existence of the world's first elements: water, earth, fire and light.
And that's not all – the MRT holds free light shows every day at specific time slots. For just five minutes, the crazy bustle of human traffic slows to a stop and makes way for an admiring crowd to form around the perimeters of the dome.
It was here that I witnessed just how considerate the locals are, going out of their way to avoid photobombing and keeping to the sides of the station – something I can't see happening in Singapore's overcrowded MRT stations.
Address: Formosa Boulevard Interchange Station, KRT
Opening Hours: 6am to 12am daily
Admission: Free
7. Sail down the River of Love in a Gondola
Who says Paris is the only city of love? With its cerulean waters, romantic boat rides, and impressive landmarks like the Kaohsiung Bridge and the Holy Rosary Cathedral lining its bank, the Ai He (Love River) is every bit as charming as its European counterpart.
Cruise down and under a series of colourful bridges, and soak in the view of a glittering cityscape. You can even enjoy live music emanating from the river bank. This romantic night ride lasts for 40 minutes, and will only set you back NT200 which is equivalent to S$8.
Opening Hours:
Weekdays: 6.00pm-11.00pm;
Weekends: 4.00pm-11.00pm;
Public Holidays: 2.00pm-11.00pm
Ride Admission: NT200
Getting To The Love River: Take the KRT Orange Line and get off at Yanchengpu Station. Take the exit leading to Wufu road and walk east up Wufu 4th Road towards the Love River.
8. Bask in the beauty of Kaohsiung's cityscape from the 85 Sky Tower
Paris has the Eiffel Tower, New York has the Empire State Building, and Kaohsiung has its Tuntex 85 Sky Tower.
75 floors above the ground lies its observatory tower which presents you with breathtaking 360 degree views of the city illuminated. With streetlights and headlights casting a magical glow across the night view, it'll feel like Christmas came early. The Tuntex Tower is also home to the world's 3rd fastest elevator, so you can go whizzing to the roof at incredible speeds of 10m/s – faster than you can say Open Sesame.
I spent a good hour just peering down at the city and its small inhabitants from sunset to dusk, feeling on top of the world.
If you're in search of a quaint and quiet spot to rest your aching feet while waiting for the sun to set, the tower's cafe serves up meals that promise to keep you full and satisfied.
Address: No.1,Tzu-Chiang 3rd Road, Kaohsiung City 802, Taiwan
Admission: NT150
Getting To The 85 Sky Tower: Take the KRT Red Line and get off at Sanduo Shopping District Station. Exit via Exit No. 2, go straight and turn right to Xinguang Road. Walk about 10 minutes to the 85 Sky Tower.
9. Temple Run Through Taiwan's Largest Temple
If Temple Run and its endless course was inspired by a real temple, it would be this. Dubbed "Buddha's Kingdom" by the locals, the Fo Guang Shan Buddha Memorial Centre is more than just your typical temple.
Tucked away on the top of a hill overlooking the Gaoping River Basin, this 100 hectare religious palace is the gathering ground for all who seek spiritual respite, fortune, and surprisingly, even fun-filled festivities during certain auspicious months.
Set off on a pilgrimage down the 240m long Great Path To Buddhahood, and crane your neck before the gargantuan 36m tall golden statue of Buddha. Eight pagodas flank the stretch; these symbolise the eight principal teachings of Buddha as documented in the Noble Eightfold Path. At sunset, golden lights beam out from the eight pagodas and shroud the golden Buddha in an ethereal mist.
Get ready to be wowed by monuments that look like a cross between Kyoto's tranquil shrines and China's majestic palaces. The vibrant colour and energy coursing through this religious sanctuary is bound to soothe and inspire you, with the celebration of spring and culture in full swing all around. You'll be surprised to know that in spite of its traditional structures, the Buddha Memorial Centre is one of the most creative and modern religious sites in the world.
Here in the Buddha Memorial Centre, tradition embraces technology in an interactive way that is not only novel, but makes religious education more interesting for the young ones.
How do you make sure that Buddha receives your prayer? Send it directly to him, of course! You can now pray to the Medicine Buddha electronically by writing your wishes on a touch-screen interface, just like a Whatsapp message.

Feel Buddha's touch on your palms in neon blue light. You won't want to wash your hands for the next three days! Source
Fun-filled festivals are always round the corner of auspicious months, during which the temple beams with colour and vibrancy from day to night. If you're lucky enough to visit during a festival month, be sure to stay up till 10pm with Buddha to usher in good luck.
During our visit, the Festival of Light and Peace was in full swing, with a 200m long flying, colour-changing dragon and hundreds of iridescent lantern offerings meant to usher in the new year. A real feast for the eyes!

What's a temple without the all-central prayers? Pen down your well wishes and hang them on the wishing tree. When the wind blows, these paper cards become a blur of fluttering autumn leaves.
More than just a picturesque temple, the Fo Guang Shan Buddha Memorial Centre is a breathing space for people to retreat from the daily humdrum and remember life's subtle blessings. The zen vibes are so strong, you'll never want to leave.
Address: No. 153, Xingtian Rd, Dashu District, Kaohsiung City, Taiwan 840
Opening Hours:
Weekdays: 9.00am-7.00pm;
Weekends and Public Holidays: 9.00am-8.00pm;
Special Festivals: 9.00am-10.00pm
Admission: Free
Getting To Fo Guang Shan Buddha Memorial Centre: Take the KRT Red Line to Zuoying Station and exit via Exit 1. Hop onto the shuttle bus (NT15) at the bus stop outside the station and alight at the Fo Guang Shan Monastery, about a 20 minutes later.
10. Discover a Weekend Wonderland Just 5 Minutes Away
Another port city perk is the abundance of little islands waiting in the wings for their time to shine. Located at the Sizihwan bay, the Gushan Ferry Pier offers ferry rides to Cijin, a beautiful islet south of the mainland. Just hop on whenever you feel the need the take a spontaneous day trip to get away from it all.

The upper deck of the ferry, and the best seats in the house to take in all the beauty Kaoshiung's port has to offer

Having a Titanic moment gazing out at the stirring seas
I've always known ferry rides to be turbulent, shaky, and sickening. But this fast 5 minute ferry ride won't even give you enough time to feel seasick.
Alternatively, make use of the city's free-and-easy bike rental system like the locals do. You'll be pleased to know that you can ride your bicycle and electric scooter up the ferry to Cijin Island – at the standard ferry fare of $NT30 (S$1.20).
Rent a Bike
The best way to optimise your time in Cijin is to hop on a bicycle. While you can technically travel through Cijin Island on foot, half the fun comes from whizzing through the car-free streets on two wheels and more, especially if you want to save your energy for its spectacular attractions.
This bright and colourful bike mart hands out island maps for free and promises flat rates for all their bicycles, so you don't need to worry about getting ripped off. And even if you can't cycle to save your life, there are klutz-friendly electric bikes that don't require any balance or pedalling skills – a godsend!
So sit back and snapchat your adventures on the road without fear of endangering the lives of innocent pedestrians.
Admission: Free
Getting to Cijin Island: Take the KRT Orange Line to R1 Sizihwan and exit via Exit 1. Walk or take Bus 31 (NT12) towards Gushan Ferry Pier.
11. Feel On Top Of The World At The Cihou Fort
Unlike Singapore's minefield of skyscrapers, the island's simpler landscape boasts only one or two, which means the view you get from one high building is unparalleled. The Cihou Fort is host to a vantage point that overlooks the entire spread of houses over the coast.
With arresting sights and constant gusts of the chilly sea breeze, it'll be impossible not to fall in love with this coastal town.
12. See the Light at the End of the Starlight Tunnel and Find Yourself in the Sea
The Starlight Tunnel is amazing in ways mere photographs cannot capture. Bathed in brassy golden light, the length of the tunnel exposes a multitude of carvings on its walls from past visitors.
The Taiwanese habit of scrawling on surfaces as pictured in television dramas came to life as nostalgic memories in this beautiful tunnel. With an icy-cool and refreshing breeze flowing from the tunnel's end, you won't even feel the slightest bit claustrophobic in this tunnel.
They always say that there's a light at the end of every tunnel, but in the case of this particular one, there's more than just light – there's the sea.
The beaches in Kaohsiung aren't your typical sandcastle-building funfare. Instead, they host views so awe-inspiring that you'll be watching the waves crash in for hours on end.
13. Have A Photoshoot At Some Of The World's Most Unbelievable Architectural Structures
Also on the island of Cijin is the famous Cijin Rainbow Church. And guess what? It isn't a real church, but an open space with structures so visually stunning that you'll want to make it the site for all future photoshoots.
We first found out about Rainbow Church through Instagram, and after scrolling through hordes of incredible hipster shots – no two angles looked the same – we just had to check it out ourselves. What greeted us were two beautiful structures that played with the sunlight so well, every photo turned out surreal and just impossible.
14. Feast On The Island's Freshest Catch

This salty-sweet 麻辣 mala-flavoured squid (NT100 for 2) was life-changing
"Fresh off the boat" takes on a new meaning at Cijin Island, the food heaven for all seafood lovers. Locals swear by this unassuming diamond in the rough which is said to house the best seafood in all of Taiwan.
With a string of food wagons roasting the day's catches into mouth-watering morsels, and a neighbouring seafood market selling everything from live fish, to dried and smoked snacks, there's bound to be something for everyone here.
Don't be shy to ask for samples! We asked for some lobster-flavoured crackers to try and got handed four other kinds of treats by the friendly stall vendors. These snacks make awesome souvenirs too; nothing gives off the Cijin vibe more vividly than its local flavours.
15. Be One with Nature at Kenting Island
A two hour car ride/three hour bus ride from Kaohsiung lies Kenting, Asia's equivalent of the Maldives. With over five different kinds of beaches and a whole range things to do and see, it'll take you more than a week to cover the entire island and its activities. We scaled the range on a short day trip, and here are our top picks.
Hike around the island and cross The Lovers' Bridge – one of the most scenic structures we saw on Kenting. As a passage from east to west, it provides a much-needed shortcut across the island for surfers.
Thereafter, make your way down to the beach to take in the beauty of the JiaLeShui Rock Formations, also known as the Playground of the sea Gods. This natural wonder earned its fame for its rocks shaped by sea erosion and strong winds, some of which include rocks shaped like a lazing pig, a frog, and even a rhinoceros. Subject to the sea condition, these rock formations are ever-changing, so you'll never run out of shapes to spot.

Snap as many pictures as you want, but take care not to get washed away
Admission: NT70
Getting to Jialeshui Scenic Area: Drive down the No.26 Provincial Highway till you reach Jialeshui Scenic Area
16. Fulfill Your Beach Bum Goals At NanWan Beach
Sun, sand and sea – this is the place where beach bums of the world convene. With turquoise waters and silky soft sand, it's no wonder everyone flocks to Nanwan Beach when the weather's right.
Feed the adrenaline junkie in you and pick from a choice of water activities that will leave you pumped-up and breathless. You can choose to conquer the waters on a power-packed jet ski, or hold on for dear life on an exciting water-rafting adventure – whatever your choice, you're in for the time of your life.
And if you're not a fan of watersports, just laze your way across the sea on a banana boat or rent one of the cute sun-brellas for a day for a chill time on land. The vibrant atmosphere of Nanwan beach will be sure to put you in that happy holiday mood. Beach goals, check!
Address: Pintung County, Taiwan
Admission: Free
Getting to Nanwan Beach: Take the Kenting Shuttle Orange Line, Bus 9117 at Zi Li Zhan, and alight 3 stops later.
17. Ride Through The Wilderness On An ATVenture
Never in my wildest dreams would I have imagined that I would be riding a ATV through the mountains in Taiwan; Kaohsiung truly is the land of endless surprises. The best thing to do is to embrace the crazy and just roll with it.
Unleash your inner Tom Cruise on an ATV adventure across the mountainous terrain of Kenting. If you're feeling fast and fearless, take a leap of faith and ride down 风吹砂 (Feng Chui Sha), a bumpy dune-like area with heaps of sand and catch sight of some amazing scenery along the way. Just be sure to close your eyes when the wind blows!
We found ourselves yelling spirited "WOOHOO"s as we sped down the winding dirt path in the wake of the guide who gave us a tour of the area. Prepare yourself for hair-whipping moments and jump-scares as you race through the rocky roads on your very own outdoor roller coaster.

Pictorial evidence of our stint in the wilderness: have your own National Geographic moment by cozying up to the mountain goats grazing nearby
For the lesser of the daredevils, there's a flat stretch of terrain for you to practice or stage some of your own bumper car moments.
Even if mountain biking isn't your cup of tea, don't worry, you'll still have a whole selection of fun activities to choose from. Think go-karts, jeeps and even horses! Picking your mode of transport about this fun-filled island will be the only thing you look forward to all day.
18. Take In The Best View Of Kenting From The South Edge
Sometimes, photographs just can't capture the wholesome sight we see before our eyes. This scenic spot at Kenting's South edge is known for being the prime spot on the entire island for the best view of Kaohsiung and its islands.
Be very careful and walk slowly, for the ground is made of fine sand that slips with every step, and the sea breeze feels more like a whirlwind when you go against it. We hiked our way up to this tipping point, braving the strong winds and occasional blitz of sand to be rewarded with this sweeping view of the island. Breathtaking, literally!
Getting to Kenting Island: When planning a trip to Kenting, we recommend hiring a private driver to take you around. Most of them know Kenting like the back of their hands, and can take you to the hottest attractions around the island. Make no mistake, this is no miniature Sentosa island equivalent; it is gigantic and largely uncharted. Buses to Kenting are abundant, but buses within the huge island – that's a different story.
Had we opted for a tour bus, we wouldn't have seen half as much as we did on our private drive tour. Our friendly driver, Mr Huang, took us directly to where we wanted to go according to our itinerary, filling us in with some background along the way. Discounted deals with activity vendors and tasting the island's freshest catch also came in easy with his help.
If you're someone who gets mind-boggled by maps, take a backseat and hire a chauffeur.
Private Driver Contact: Mr Huang, 0929-994-085
Price: NT4000/$160 for one full day
A Home Away From Home
With Kaohsiung's open streets, 70-second traffic lights and facets of culture at every corner, feeling completely at home in a foreign country isn't just a phenomenon that comes by after a few years.
The best travels are often a balance of outward and inward discovery, and my short but fulfilling trip to Kaohsiung was just that. In this sleepy seaside city, I discovered an oasis of warm, scenic serenity; an adventure land; and stirring streets with treats tasting of a home I found in just five days. A refreshing change from the usual crowds and tourist traps of Taiwan, anyone looking to embark on a journey of exploration and self-discovery should definitely put Kaohsiung on your bucket list.
Up, Up and Away With Scoot
As my first trip out of the nest, everything from airport procedures to even the most basic functions like unlocking a seatbelt was greek to me. And even though I was apprehensive about travelling on a plane for the very first time, I have to thank Scoot for such a pleasant first flying experience. Everything from the check-in to the take off was hassle-free and comfortable on their wide-bodied 787 Dreamliner!
After spending the first hour gazing out at the early morning cloudburst, I snoozed in comfort for the remainder of the flight. If you're someone who gets anxious in enclosed spaces and can never seem to sit still on planes, you'll be glad to know that Scoot provides in-flight Wi-Fi connectivity, in-seat power outlets, and inflight entertainment to chase away your boredom.
Nothing beats live Snapchat updates of the colour-changing sky, or having conversations with your bestie from way up at 40,000 ft in the air.
We all have our seat preferences. Some, like me, covet the window seat for a stunning view, others fight for the aisle seat to avoid awkward situations when they need to use to lavatory. Now there's no need to worry, with Scoot's MaxYourSpace, you can purchase up to two seats beside you. That makes you King of the row with the best view on board, plus, you'll never have to worry about the weird habits of random strangers sitting beside you.
Scoot is one of two airlines that fly directly from Singapore to Kaohsiung International Airport. With all-in fares going for just *$142, there's no better time to Scoot over to the more laid back and relaxed cousin to Taipei. Pro tip: One can also purchase an 'open-jaw' ticket flying into Kaohsiung and out of Taipei or vice versa to get the best of both worlds!
---
This post was brought to you by Scoot.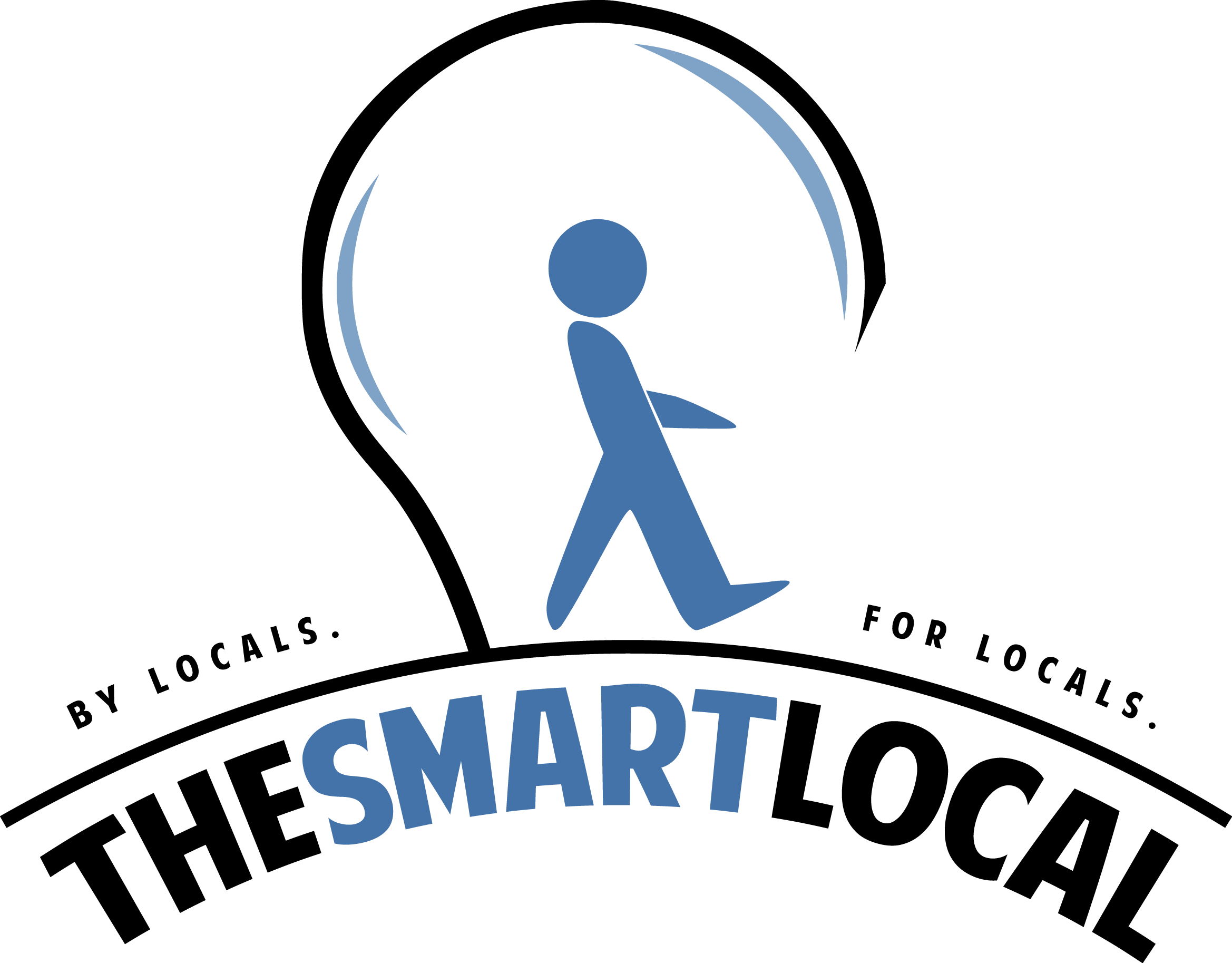 Drop us your email so you won't miss the latest news.