Beyond Taipei's Shopping and Food
Whenever Taipei is mentioned, many immediately think of the iconic Taipei 101, bustling night markets and mouth-watering small bites. While I am a fan of city life in Taipei, the geography of Taiwan has endowed her with more than just high rise buildings.
Located among the complex tectonics of Yangtze Plate, Okinawa Plate and Philippine Mobile Belt Plate, Taiwan is an ideal location for mountain trekking or taking day trips away from the labyrinth of skyscrapers.
Having spent my last summer backpacking Taiwan, I have come up with a list of places you can go to in and around Taipei without having to spend too much.
1. Visit the Santorini of Taiwan at Jiu Fen Old Street
I would call this the Santorini of Taiwan.
Many would have been and heard of Jiufen, but apart from the usual tea sessions overlooking the mountains and seas, there are a few other good eats you need to look out for when exploring the smaller lanes.
a. Egg Pudding right from its shell at Jiufen bus station
When you alight from the train or bus from Taipei City, there is a bakery near the interchange that sells Paris Baguette's replicated Royal Pudding. But this Egg Pudding is eaten straight from its shell and costs only approximately NT30.
b. Handmade Fishball Vermicelli
The taste of this dish justifies the thronging crowd.
c. Filtered Coffee
While many coffee shops around the world are hyping over the new trend of filtered coffee, there is a humble stall in Jiufen that offers this exquisite beverage at an affordable price. Iced coffee during summer is the best remedy against the scorching heat.
d. Ah Ma Orh Yi (Taro Balls)
You wouldn't mind if you don't see the mythical Taro Balls granny because half the time would be spent looking for seats and stuffing your face with bowls of this goodness.
e. Dorayaki Ice Cream
Everyone has a kid in them and no kid can ever resist ice cream. Enough said.
Getting There: From Taipei, take the train north to Ruifang Station. After exiting the station, cross the street to the bus stop next to the Wellcome Supermarket and board the Keelung Transit bus towards Jiufen. The bus trip takes roughly 15 minutes, and the fare is NT$21 during the weekdays, NT$15 during weekends/holiday.
2. Visit a Gold Mine at Gold Ecological Park
The gold mines that were prosperous during the Japanese colonialism in the 1900s, are turned into museums for the public. I did not know much about mining, let alone being in a mine. Gold Mine Museum would be an ideal place for learning if you want to know more about the industry, or even just to touch real gold!
Located beside the entrance of Gold Mine Museum, there is a stall that sells a different version of Singapore's Beancurd but definitely worth a try.
Cost: Free
Getting There:
By Train: Take the train heading towards Yilan/Hualian and alight at Ruifang station. Take the Keelung bus directly opposite the station to Jinguashi (ticket price NT22).
By Bus: Taipei -> Jinguashi: Take the train to Zhongxiao Fuxing Station and take the Keelung bus bound for Jinguashi to Jinguashi (ticket price NT95).
Keelung -> Jinguashi: Take the Keelung bus from Keelong train station (in front of I-Mei Foods Co. Ltd.). This passes through Jiufen and passengers should alight at Jinguashi station
More information here.
3. Be Mesmerized by the Golden Waterfall 
This area in Taiwan is traditionally known for its gold and copper mines. My eyes lit up immediately as the blazing sun reflected the beautiful shimmers of the Golden Waterfall.
This was actually my favourite place as it is set against the Green Hulk-like Mt Keelung and overlooks the alluring Yin Yang Sea.
There's a scientific explanation to its attractive physical appearance. Though the gold and copper mines are no longer operational, the rain that seeped into these mines amalgamates with the metal deposits. The chemical reactions result in this stunning coppery Golden Waterfall.
All the water from the waterfall has to go somewhere. The Yin Yang Sea.
Cost: Free
Getting There: Take bus 788 from Keelung or Bus 886 from Ruifang. Both buses stop exactly in front of the falls. Alternatively, you can take a cab from Gold Mine Museum for around NT50 per person.
4. Marvel at the Yin Yang Sea
Right beside the Golden Waterfall is the Yin Yang Sea. The physical phenomenon of this sea can be translated literally from its name – the intense contrast between the golden yellow water at the bay and the sparkling blue water from the endless sea.
Although many believe that the contrast is a result from the mining of gold from the factories aforementioned, it is actually a natural runoff from a geological feature nearby that contains large amount of iron pyrite.
5. Climb on top Mountain KeeLung
A pregnant lady, a bird cage and King Kong. Yes, those are the different illusions you can get from a single mountain, KeeLung.
588m above sea level, Mt KeeLung is an extinct volcano with a panoramic top view. The view from the foot of the mountain is picturesque but if you want a breath-taking view, take a 45 minutes hike to the top.
Cost: Free 
Getting There: Qiche Road, Ruifang District, New Taipei City 224
6. Sip Tea and Feel the Sunset's Warmth at Mao Kong Shan
If you're a sucker for sunsets like me, this is the perfect place in the city to feel the warmth of the setting sun on your face. While the cityscape of Taipei is beautiful against the horizon, nothing beats a sunset from a glass floored gondola.
It will be advisable to go up during early hours or evening if you're there during summer to avoid the immense heat. Also, remember to opt for the Crystal Cabin (glass floor gondola) so you can fully immerse yourself in the natural setting on your 4km journey up the mountain.
If you do a bit of walking around Mao Kong Shan, you will find many hidden tea houses along the winding lanes. Tea-sipping is a must when you are Mao Kong Shan, Taipei's tea plantation.
Cost: NT50 to Maokong Station.
There are a few stops if you're taking the Gondola: Taipei Zoo Station, Taipei Zoo South Station, Zhinan Temple Station, Maokong Station. 
Getting There: Take Wenshan-Neihu Line to Taipei Zoo Metro Station, then walk to Maokong Gondola Taipei Zoo Station | Take Bus 236, 237, 282, 294, 295, 611, 676, 679, S21, Brown (3, 6, 11, 15, 18), Green (1, 1501, 1073, 1558, 1503) to Maokong Gondola Taipei Zoo Station
More information here.
7. Relive History at Long Shan Temple 
Long Shan Temple is not a multi-storey majestic attraction. However, it is one of the many places you must visit when you're in Taipei City. Long Shan Temple carries  the perfect fusion of tradition and modernity. You'll get a glimpse of the daily religious life of some Taiwanese locals.
It is heartening to see how this temple built in the 5th year of Qing Dynasty is still part of the fast moving 21st century; retaining much of its folk art and culture. 
Getting There: No. 211, Guangzhou St, Wanhua District, Taipei City, Taiwan 10853 | Take a train to Long Shan Temple Metro Station on Banqiao Line (The temple is set right outside the train station)
8. Sit in the highest Starbucks in the world
Taipei City is home to many global businesses; housing the world's big companies and skyscrapers that dominate the sky. 
One of the world's coolest Starbucks, in my opinion, is the one in Taipei 101 Mall. It's not the accessible level one store I am referring to. You will have to be adventurous to get to this Starbucks with a city bird's-eye view, because there are no guidelines available. They are missing from the signboards around the mall and you will never find them in any guidebooks.
Cost: Your Starbucks fix.
Getting There: 110, Taiwan, Taipei City No.45 Xinyi District.

Make sure Taipei 101 Mall is on your right. Many businessmen will be taking smoke breaks outside this big set of glass doors in the middle of the building with a few security guards. 
You cannot enter the building without access; you will need a special pass. Turn left at the entrance and head to one of the ATM-lookalike machines and type in Starbucks at Level 35. The machine will issue you a pass. You're welcome.
9. Release a sky lantern at Shi Fen Old Street

Picture from Jensen's Taiwan Family Travelouge
If you are a fan of old school romance films like Apple of My Eye, this is the place you should be at. Filled with groups of teenagers and lovers with high hopes and ambitious dreams, you will see constant release of sky lanterns in the clear blue sky. 
What I found most interesting about this place is how quickly the patrons and shopkeepers would make way for an oncoming train.
Don't just be mesmerised by the sky lanterns. Take a walk along the shops along the train tracks. There are some vintage and themed shops that you will want to stop by.
Here's a little history on the place that goes beyond the polaroid-able lantern filled skies – Shi Fen is built by 10 families in the same town.
Getting There: By Train: From Taipei Main Station, take a northbound train (except Keelung-bound trains) towards Ruifang Station. Transfer to the Pingxi Line (平溪線) and drop at Shi Fen Station.
10. See the Niagara Falls of Taiwan at Shi Fen Waterfall
To walk into a real life Chinese painting of waterfalls, Shi Fen waterfall offers the best experience. 
Before you get to Shi Fen Waterfall, you will pass by this iconic suspension bridge.
This cascading waterfall is labelled the Niagara Falls of Taiwan; being the largest natural waterfall along Pingxi Line.
This place has a calming effect as you gaze upon the deity sculptures along the waterfall. To better your experience, get yourself a beverage from the cafe at Level 2 as you enjoy the natural rhythmic beats of the waterfall.
Cost: NT80
Getting There: Short walk from Shi Fen Train Station. There will be many signs leading you to the waterfall.
11. Make a wish at Ping Xi Station 
Pingxi Old Street is special for its unique architecture and design. Its marketplace is built through a hill, with a train track going overhead in the middle of the village.
I preferred my sky lantern experience in Pingxi. Not only because this is the place where Apple of My Eyes filmed, but it is also less touristy. Pingxi has a stronger essence of home compared to Shifen Old Street; and you wouldn't be rushed by the shopkeepers when writing on your lanterns.
Cost: NT100 – 200 for sky lanterns
Getting There:
By Train: From Taipei Main Station, take a northbound train (except Keelung-bound trains) towards Ruifang Station. Transfer to the Pingxi Line (平溪線) and purchase a One Day Ticket for the Pingxi Line, NT$52.
12. Trek to a Volcano at Yang Ming Shan National Park 
The mention of Yang Ming Shan brings about associations to relaxation, recuperation and adventure. Lined with hot springs along the mountain, city dwellers will take a day trip to soak their bodies in milky sulphuric baths and rest their eyes on miles of luscious green hills.
Being a backpacker, my friend and I gathered our sense of adventure and hiked through the many different hiking routes of Yang Ming Shan.
The vibrant Flower Clock at Yang Ming Shan Park is one of the pit stops I would recommend. Apart from this gigantic cheery clock that would make your day, there is a souvenir shop in front of it. 
Get ready for a much needed Matcha Ice Cream during your hike. This generous double scoop of NT60 Matcha Ice Cream left an impression up till today.
Lovers of Century Eggs, you're in for a treat!
Calla Lilies Farm (Zhu Zhi Hu). If you are there during spring, this entire field will be filled with pink and white Calla Lilies.

My friend and I in the midst of a trekking route. 
After a 5 hours trek and multiple pit stops, we reached our final stop, Volcanic vent (Xiao You Keng). This volcanic vent will emit sulphuric gas intermittently; an interesting sight for city girls like us.
Do take note of the time. Last bus to the entrance leaves at 5pm and the park closes at pm. 
Cost: Free
Getting There:
Bus 260 from Taipei City, brings you directly to Yang Ming Shan. Taipei Railway Station North Bus Station, Taipei Main Station Exit Y6. Internal Bus 108 around the place for NT60 unlimited trips, NT15 for single trips. 
More information about the national park here.
BONUS! 3 Affordable Boutique Accommodations in Taipei
In addition, here's a list of centralised and accessible accommodations I recommend in Taipei.
1. Taipei City Hostel
Tucked in a small corner of Ximending, this themed hostel makes for an ideal accommodation after a long day of shopping and travelling. Also, read: homely.
Address: No. 41 Section 2 Hankou Street, Taipei 108, Wan Hua District
2. City Inn Hostel
City Inn Hostel is a cosy and comfortable accommodation for paired travellers. With a night market 300 meters away, there's nothing more I could ask for.
Address: No. 7 Chang An Road, 100 Taiwan
More information here.
3. Check Inn Hotel
Modern and sleek, Check Inn Hotel caters to all types of travellers. With the different types of rooms offered and a cafe at the lobby, it makes travelling more convenient. 
Address: 253 Song Jiang Road, 104 Taipei
Start your adventure in Taipei
Tempted to book a ticket and get right on with your adventure? I hope this list makes your Taipei travels more interesting. If you know of more exciting places to go to in and around Taipei, do let us know in the comments below.
Although most of these moments were captured during my backpacking trip to Taiwan, we recently had the chance to visit Taiwan again and explore other aspects of it thanks to EVA Air and the Taiwan Visitor Association, Singapore.
We also got the chance to check out EVA Air's Hello Kitty airplanes! Check out our Hello Kitty airplane review for an inside look on what passengers can expect on these flights.
Read more from our Taiwan Travels!
---
This post was made possible thanks to EVA Air and Taiwan Visitor Association, Singapore.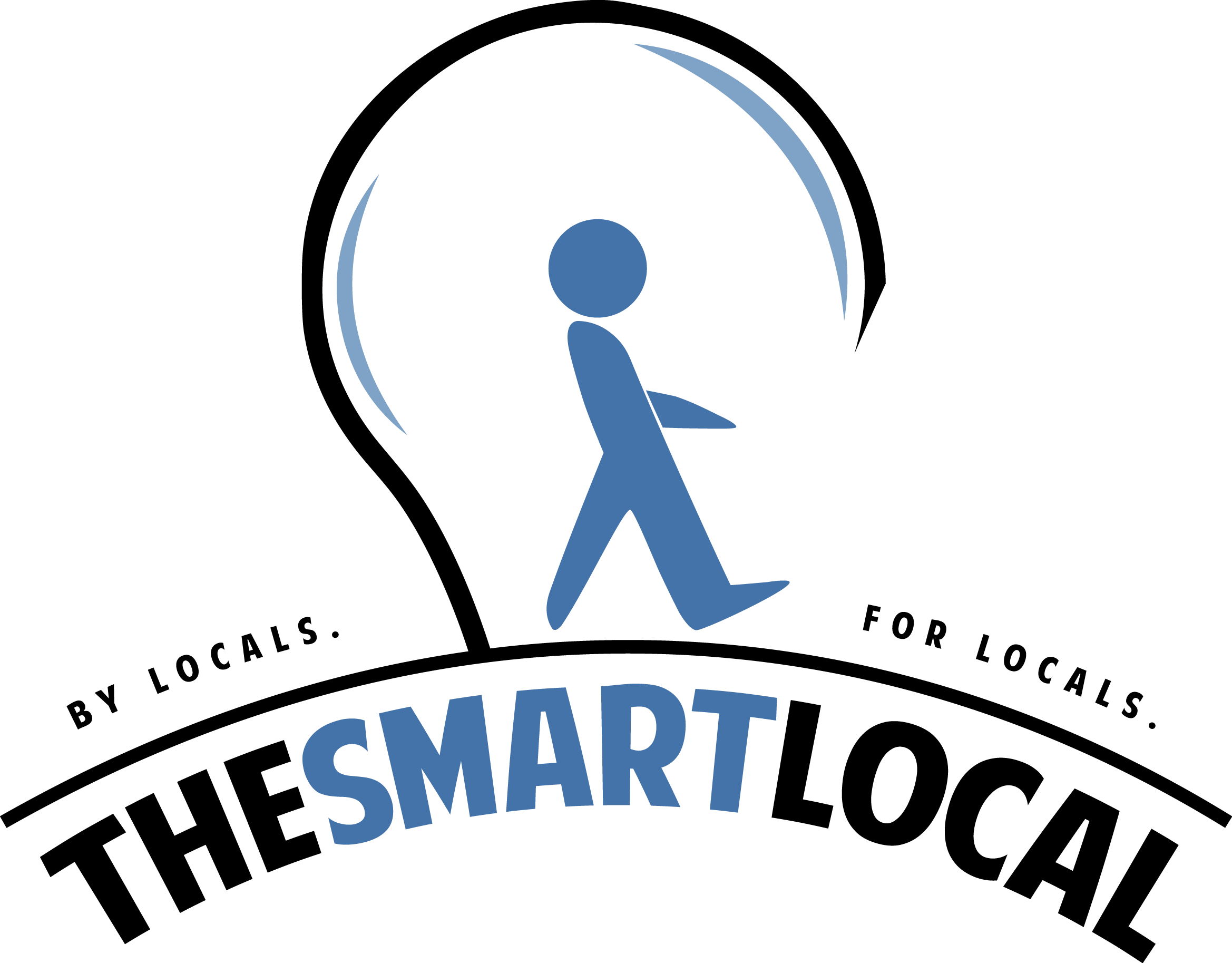 Drop us your email so you won't miss the latest news.