Things to do in Arab Street
---
Arab Street's abundance of shops, cafes and sights is no doubt what makes it a go-to spot for tourists in Singapore. 
But there's more than just touristy things to see and do here. With a restaurant serving Middle Eastern izakaya, a pendulum art studio and even a cat cafe, Arab Street holds many gems that are unique even for us well-seasoned Singaporeans. Here is a list of 10 things you can do at Arab Street.
---
– Activities –
---
1. Unleash your inner Picasso at Motion Art Space
---
There's something satisfying about splattering and dripping paint willy-nilly over a blank canvas. For $69, Motion Art Space allows you to experience this satisfaction by providing you with the materials to create your own pendulum art.
In traditional pendulum art fashion, squeeze bottles and wooden trays are at your mercy. You don't even need to worry about having an artistic bone because the point of it is to just get messy!
ADMISSION FEE
From $69/pax for a 40cm x 60cm canvas
36A Arab Street, Level 2, Singapore 199735
Opening Hours:
Thursday 10:00-21:00

Show More Timings
| | |
| --- | --- |
| Monday | 10:00 AM-08:00 PM |
| Tuesday | 10:00 AM-09:00 PM |
| Wednesday | 10:00 AM-09:00 PM |
| Thursday | 10:00 AM-09:00 PM |
| Friday | 10:00 AM-09:00 PM |
| Saturday | 10:00 AM-09:00 PM |
| Sunday | 10:00 AM-09:00 PM |
RECOMMENDED TICKETS AT S$54.70
---
2. Play with felines at Meomi Cat Cafe
---

Image credits: @meomicatcafe via Instagram
Cat cafes are probably every animal lovers' go-to destination. Meomi Cat Cafe is home to adorable kitty cats that'll accompany you as you sip a cuppa. For $13/hour ($7 for kids), you also get a complimentary drink, with the options such as earl grey tea and orange juice.
ADMISSION FEE
Adults: $14/hour | $5/additional 30 mins Children: $7/hour | $3/additional 30 mins
2529
Opening Hours:
Thursday 11:00-20:00

Show More Timings
| | |
| --- | --- |
| Monday | 11:00 AM-08:00 PM |
| Tuesday | 11:00 AM-08:00 PM |
| Wednesday | 11:00 AM-08:00 PM |
| Thursday | 11:00 AM-08:00 PM |
| Friday | 11:00 AM-08:00 PM |
| Saturday | 11:00 AM-08:00 PM |
| Sunday | 11:00 AM-08:00 PM |
---
– Shopping –
---
3. Customise your own perfumes at Sifr Aromatics
---

You can purchase ornamental perfume bottles ($75) to store your unique concoctions.
Image credit: @sifr_aromatics via Instagram
Sifr Aromatics has a selection of perfumes (from $55) and candles (from $40), each with a wide range of scents. It makes a great stop for your shopping trip especially if you're looking to freshen up your living space, or if you're just looking for a personalised gift for someone.
One of their highlights is their custom perfume consultation which starts from $250 so you can create your own signature scent.
Address: 42 Arab Street, Singapore 199741
Opening hours: Wed-Sat 11am-8pm | Sun 11am-5pm (Closed on Mondays & Tuesdays)
Contact: 6392 1966
---
4. Decorate your home with beautiful Turkish lamps at Dwiz Pte Ltd
---

Image credits: @astrid_yau_irene via Instagram
With their beautiful, one-of-a-kind mosaic patterns, Turkish lamps are a feature you'll spot quite prominently along Arab Street. You'll no longer need to travel all the way to the likes of Istanbul to get your hands on them, because Dwiz Pte Ltd has a wide selection of ornamental lamps, candle holders and ceramic plates.
Address: 53 Arab Street, Singapore 199750
Opening hours: 11am-8pm, Daily
Contact: 6292 5854
---
5. Shop til' you drop at Function Five Thrift Shop
---

Image credit: @ffivethriftshop via Instagram
Keep fashion trendy and sustainable by visiting Function Five Thrift Shop, a 2-storey second-hand clothing store. Most of their collection includes menswear like sweatshirts, vests, hoodies, jackets, and polo tees. But sift through the racks thoroughly and you might find gems like vintage Nike windbreakers and vintage batik shirts.
Prices on the first floor range from $5-$25, while vintage goods on the second floor start at $35. If you're on an even tighter budget, there's even a section of free clothes you're more than welcome to help yourself to.
Address: 751 North Bridge Road, #02-01, Singapore 198719
Opening hours: 1pm-9pm, Daily
Contact: 9382 6149
---
– Dining –
---
6. Quench your thirst with Machi Machi Bubble Tea
---
Machi Machi's Cream Cheese Series
Image credits: @machimachi_singapore via Instagram
In case you don't already know,  Machi Machi happens to be Jay Chou's favourite bubble tea shop. It's easy to see why: not only does their BBT come in pretty Machi Machi cups, but their Cream Cheese Series (from $5.50) has a layer of milk and cheese foam that sits on top of ice cold tea. 
Other selections include a Black Milk Tea with Mini Taro Balls ($5.50) and a Jasmine Green Tea with Plum Jello ($6.50). Their menu also varies from a range of freshly pressed teas and lattes to save you from the hot weather.
Address: 25 Arab Street, Singapore 199724
Opening hours: 11am-7.30pm, Daily
---
7. Get authentic halal Swedish food at Fika Swedish Cafe
---

Pickled Herring Plate ($14) and Scandinavian interior for homely vibes.
Images adapted from: @fikacafesg via Instagram
Swedish food in Singapore isn't only available at Ikea. Fika Swedish Cafe and Bistro is located right at the intersection of Arab Street and Beach Road, and serves authentic Swedish food that is also halal certified. 
Its menu includes items like Swedish Pancakes ($13) and Fika Stuffed Cabbage Rolls ($18). Pair this with a homely interior inspired by Swedish design, for a warm and cosy atmosphere. 
Address: 257 Beach Road, Singapore 199539
Opening hours: Mon-Thu & Sun 11am-10pm | Fri-Sat 11am-11pm
Contact: 6396 9096
---
8. Enjoy halal rice bowls from Overrice
---
There's no need to fly all the way over to New York City for The Halal Guys when we have our very own Overrice here in Singapore. The concept is similar – Mediterranean-style rice bowls where you have a well-seasoned grilled protein lying on a bed of basmati rice. This is then topped with fresh veggies and a generous dousing of a secret white sauce.
At Overrice, their must-trys include their Falafel Signature Bowl ($10.90) and Pulled Beef Signature Bowl ($11.90). A less hearty, more handy option would be the Pita Pockets that start from $8.90 onwards. 
Address: 41 Sultan Gate, Singapore 198489
Opening hours: 12pm-4pm & 5pm-9pm, Daily
Contact: 8877 1827
---
9. Gorge on fusion izakaya at Habibi-San!
---

Image adapted from: @habibisansg via Instagram
The name Habibi-San! is a combination of an Arabic term of endearment and a Japanese term of respect. They specialise in Middle Eastern izakaya, a unique combo that entices you through the mouth-watering pictures on their Instagram feed.
Their menu consists of a variety of dishes like Fremantle Octopus ($23) and Seaweed Chicken Tsukune ($14ea). Main courses aside, Habibi-San! also has a good selection of desserts, including the ever interesting Sakura Malabi ($13), a cherry blossom milk pudding with rhubarb jam.
P.S. Habibi San! currently offers delivery as well. 
Address: 55 Haji Lane, Singapore 189248
Opening hours: Tue-Sun 5.30pm-10.30pm (Closed on Mondays)
Contact: 6298 0838 
---
– Sights –
---
10. Admire the architecture of Sultan Mosque Singapore
---

Image credit: @rabindra via Instagram
Sultan Mosque is a landmark you cannot miss on Arab Street. Though primarily functioning as a place of worship, it has since become known for its Quran recital competitions and guided tours. 
Its exterior isn't the only thing that's impressive – this mosque has stood here for nearly 200 years, and can accommodate 5,000 worshippers.
Address: 3 Muscat Street, Singapore 198833
Opening hours: 10am-9pm, Daily
Contact: 6293 4405
---
Get a dose of culture at Arab Street
---

Just a quick glance at the area can reveal that Arab Street is bursting with cafes, shopping and activities to keep you occupied for the whole day. With its accessible location, it makes for a go-to location for a day out with friends or a fun-filled date.
Getting there: From Bugis MRT, take exit D. Arab Street is just a 5-minute walk from the station.
ADMISSION FEE
Free. Paid tours available.
Kampong Glam, Singapore
Opening Hours:
Thursday 00:00-00:00

Show More Timings
| | |
| --- | --- |
| Monday | 12:00 AM-12:00 AM |
| Tuesday | 12:00 AM-12:00 AM |
| Wednesday | 12:00 AM-12:00 AM |
| Thursday | 12:00 AM-12:00 AM |
| Friday | 12:00 AM-12:00 AM |
| Saturday | 12:00 AM-12:00 AM |
| Sunday | 12:00 AM-12:00 AM |
RECOMMENDED TICKETS AT S$50.00
Check out these other popular spots near Arab Street:
---
Cover images adapted from: @meomicatcafe & @habibisansg via Instagram
Originally published on 25th July 2021. Last updated by Gracelyn Lim on 28th April 2023.
A portion of this content may contain referral links to products. Our opinions remain our own.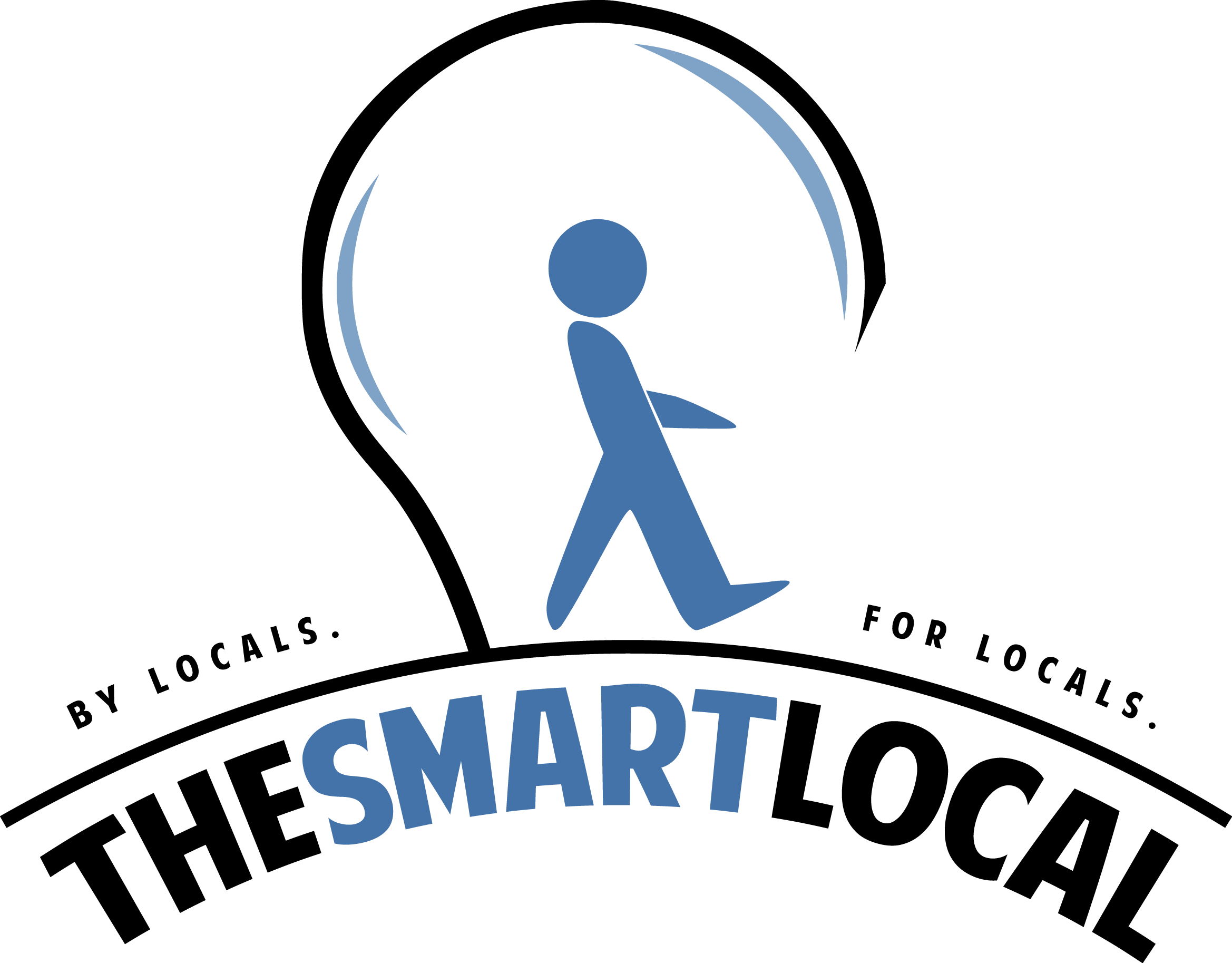 Drop us your email so you won't miss the latest news.