12 Amazing Haji Lane Hangouts
I recently brought a Canadian friend of mine on a tour around our island, introducing her to the la's and lor's of Singaporean lingo while exploring various tourist hotspots. With both of us being A-list shopaholics, I was compelled to bring her to the whimsical and charming Haji Lane.
Haji Lane, and the lanes surrounding it, is now home to more than vogue fashion labels. Galleries bursting at the seams with strokes of artistic inspirations, old-school barber shops, quirky cafes, florists that sell instagram-worthy flowers – you name it, Haji Lane probably has it.
It's like a Tiong Bahru married Orchard Road and gave birth to Haji Lane. Here's are 12 reasons why you need to make Haji Lane your next hangout place.
1. I Am

I Am is probably the most popular halal cafe in the Bugis areas. It's where my Muslim friends constantly flock to for social gatherings and has now become my favourite cafe in the Bugis area as well.
I guess the lure of I Am lies in their seemingly nondescript display case, which showcases an eclectic mix of tiered cakes – Salted Caramel, Red Velvet, and their most-loved Classic Rainbow Cake.
I was blown away by the size of their tiered cakes, each of which were about 15cm in height (wow!) Half a slice is more than sufficient to satisfy one's sweet tooth, and only costs $8.90! For such a generous portion it's no wonder the cafe is usually packed to the brim, even though it's not air-conditioned.
Must haves: Rainbow Cake ($8.90), Coolers, Fries with Mayo ($5.90)
Address: 674 North Bridge Road #01-01, Singapore 188804
2. Bergs

Bergs brings you unique gourmet burgers inspired by its owners' globe-trotting escapades around Asia & Australia. Unlike Burger King and its ilk, Bergs crafts each ingredient from scratch, right in the heart of its kitchen. This include marinades, patties, and sauces that incorporate local tastes such as sweet chilli, satay, or chilli ginger.
Menu highlights include: Budgie Smuggler ($13.50), a chicken pattie burger with hints of sweet chilli and orange honey, and Kraokatoa ($14.00), a tofu burger with liberal lashings of satay sauce and coriander for the vegetarians.
Address: 10 Haji Lane, Singapore 189203
3. Shop Wonderland
I cannot emphasise how much Shop Wonderland looks as though it magically came right out of a fairytale novel. It looks so enchanting all at once, with beautiful golden Tiffany chairs at the front porch, and entwining plants hanging royally from the ceiling. It is indeed Wonderland galore for me.
A bell chimes melodiously when you first walk in. Ah, so this is heaven on earth. The cafe is on the first floor. Besides cakes from Maple & Market, Shop Wonderland also sells lava cakes from 3 Inch Sin. If you haven't had a taste of 3IS's lava cakes, do yourself a favour and get some now – they are the best I've tried so far in Singapore!
Float up their stairway to a lifestyle retail space that consists of the most previous ornamental pieces, and a workshop that doubles as a florist. Flower arrangement classes are sometimes conducted at the back of the store as well. Rows of freshly trimmed crisp flowers line the window, affirming that you are truly in heaven.
Must haves: Rose Case, Dark Lava Chocolate Cake
Address: 37 Haji Lane Singapore 189230
4. Artistry
Artistry has garnered such glowing reviews on various food sites in terms of service and food, and I echo the same sentiments. I love the vibrancy of the cafe, and the well-stocked variety of drool-worthy desserts. I mean, how many shops actually produce their own Reese Peanut Butter Chocolate Cake? Not to forget the communal dining table where sporadic conversations often spontaneously spark.
Artistry aims to create an intimate space for art and creative endeavour. It also serves as an art space, with art exhibits lining the walls and frequent art events such as claymaking and storytelling performances taking place on selected days. When I walked into Artistry just yesterday, Makan Matters: Exploring Singapore Food Culture was the theme of their current exhibit.
For all you artsy fartsy people out there, or those just looking for a chillax place with good food, Artistry is the place for you.
Must haves: PB & Jelly French Toast ($14), Pulled Pork Sandwich, Liberty Coffee, Reese Peanut Butter Cake ($7)
Address: 12 Jalan Pinang, Singapore 199149
5. Stateland Cafe

It was when Stateland appeared on my Instagram newsfeed thrice in a day that I told myself I had to pay a visit to this recently-opened cafe. I had the Classic Waffles with Ice Cream and berry compote ($11.90). The waffles were terribly disappointing. They were very dry, seemed slightly burnt, and lacked the fluffiness that draws me to waffles.
Why, then, is Stateland on my list? Well after leaving the place, I decided to do some research about Stateland. Stateland was the brainchild of – get this – three army friends, presently only 20-23 years old, who decided that they wanted to kickstart a cafe business and actually succeeded.
The metal grills, wooden pallet doors, and such you see when dining at Stateland were all constructed by their families because each of them run building-related companies.
I'm 20 but I can't foresee myself adding a cafe to my name anytime soon, so you can imagine my respect for this trio. The next time you visit Stateland, perhaps you could give them a pat on their backs.
Must haves: Red Velvet Waffles ($14.90), S'more Waffles ($14.90)
Address: 30 Bali Lane, Singapore 189866

6. Working Title


Out of all the aforementioned food spots, Working Title stood out because it was relatively more spacious than the other cafes, with different 3 seating areas.
It also had a dessert cabinet, displayed proudly at the storefront, which captured my heart the moment I laid eyes on it!

Desserts from Working Title are outsourced to external cafes, which is a pretty smart thing to do when it leads to an variety of well-received, reputable treats.
There were pies from Windowsill in the Woods, which were surprisingly priced similar to that at Windowsill's itself, cakes from Little House of Dreams, and ice cream sandwiches from none other than Pat & Stick's Homemade Ice Cream Co.
If you're intending to get some work done there, a word of caution – it's relatively dim in there.
Address: 48 Arab Street, Singapore 199745
7. Cake Delight Bakery
The wafting smell of freshly baked cupcakes was what led me to Cake Delight. Though Cake Delight Bakery had just opened a week ago, sales were so promising I just had to put it on my list!
It's located a few stores away from I Am, and sells baked goods such as cupcakes and cakes. Slices of rainbow cakes are sold as well, and although they are slightly smaller than those found at I Am, they are retailing way cheaper at a price of $3.90. All the cupcakes looked impeccably made for a store that hasn't been in business very long, so that really blew me away.
The best part? Though it's not halal-certified, Cake Delight Bakery is run by a Muslim family so you can be sure their goodies don't contain any pork.
Must haves: Red Velvet Cupcake ($4), Salted Caramel Cupcake ($4)
Address: 668 North Bridge Road, Singapore 188801
8. Tokyobike

Tokyobike's mantra can probably be summarised in their slogan – Designed in Tokyo, Inspired by Life, Built for City Living.
In the same way mountain bikes are used for riding in mountainous terrain, Tokyobikes were originally used for riding around Tokyo. Now, the Tokyobike lifestyle has spread to Singapore as well, with its first flagship store located in Haji Lane.
Even if you have no interest in bikes, you'll want to drop by this store because their bicycles are simple yet extremely elegant – they'll be sure to capture your attention!
Address: 38-01 Haji Lane, Singapore 189231
9. Victoria Jomo

Taking off from an extremely successful online business, Victoria Jomo opened its own fashion retail store along Haji Lane and is the place to go for amazing deals. I have fond memories of rushing for the latest deals on VJ's site back in 2012 whenever a collection was launched, because it simply offered the latest fashion trends at a price cheaper than market rates.
If you're an avid shopaholic, you should know how completely mind-blowing and adrenaline-pumping it can get whenever a new Love Bonito collection is launched. It was the same for Victoria Jomo's online site.
Now that it's actually a permanent fixture along Haji Lane retailing crop tops, muscle tanks and the likes for as cheap at $10, you ought to check it out for yourself. It's like a mini Bugis Street in there yo.
Address: 9A Haji Lane, Singapore 189202
10. Soon Lee

Soon Lee is a higher-end retail shopping destination that caters to ladies with spending power. It specialises in women's apparel that's often minimalistic yet chic.
Besides women's apparel, Soon Lee also stocks a carefully curated mix of merchandises, from shoes to clothes to accessories and even books!
I love popping by to see what this place has in store. Even though merchandises might often be over my budget, it is such an eye-gasm!
Address: 47 Haji Lane, Singapore 189240

11. Nail Artelier

Wondering where in Singapore those fashion icons like Andrea Chong, Yina Goh of TheVelvetDolls, Beatrice of Klarra, and singer-songwriter Ming Bridges get their nails done? Look no further – here's your answer!
Located at the second floor of a shophouse in Haji Lane, Nail Artelier is the place where your nails take centre stage. Their signature service is custom nail art and boy do they do a fabulous job! Just name your design and before you know it, your delicate nails are transformed into miniature masterpieces.
Express manicures are $10, while Gel Manicures are $55.
Walk-ins are welcome, but due to the limited capacity, customers are advised to book an appointment in advance to avoid disappointment.

Address: 48 Haji Lane Singapore 189241
12. Hounds of the Baskervilles

Credit: Jennifer Teo Photography

Deep in the heart of Haji Lane lies a Barber and Tattooing Parlour named Hounds of the Baskervilles. In case you didn't know, The Hound of the Baskervilles is also a crime novel featuring renowned detective Sherlock Holmes.
While such tattoo parlours and traditional barber shops are commonplace in this area, it was the shopfront that caught my eye. Green pillars and gold lettering are juxtaposed against the interior, which just looked like another traditional barber store.

Source: Streething
Until you see the vintage leather sofas, brick walls, and pine-framed photos, that is. The old school retro glamour left me in awe!
Owner Feroze McLeod, a Singaporean of mixed parentage, and his merry band of barbers have been doing such a fine job that customers often have to wait a week.
Be sure to book an appointment with them before you enter, or you risk being turned down. Haircuts start at $15, hot-towel shaves at $20, and full-faced grooming at $20.
Address: 24 Bali Lane, Singapore 189860


Credits: Une Petite Menagerie
The end of our Guide to Haji Lane
So there you have it – the list of my favourite 12 spots in and around Haji Lane!
I'm sure there are in fact far more cafes/shops/places which may have piqued your interest but that I might have yet to uncover. If you feel that I've missed out on somewhere you think I ought to explore, share your thoughts in the comments below!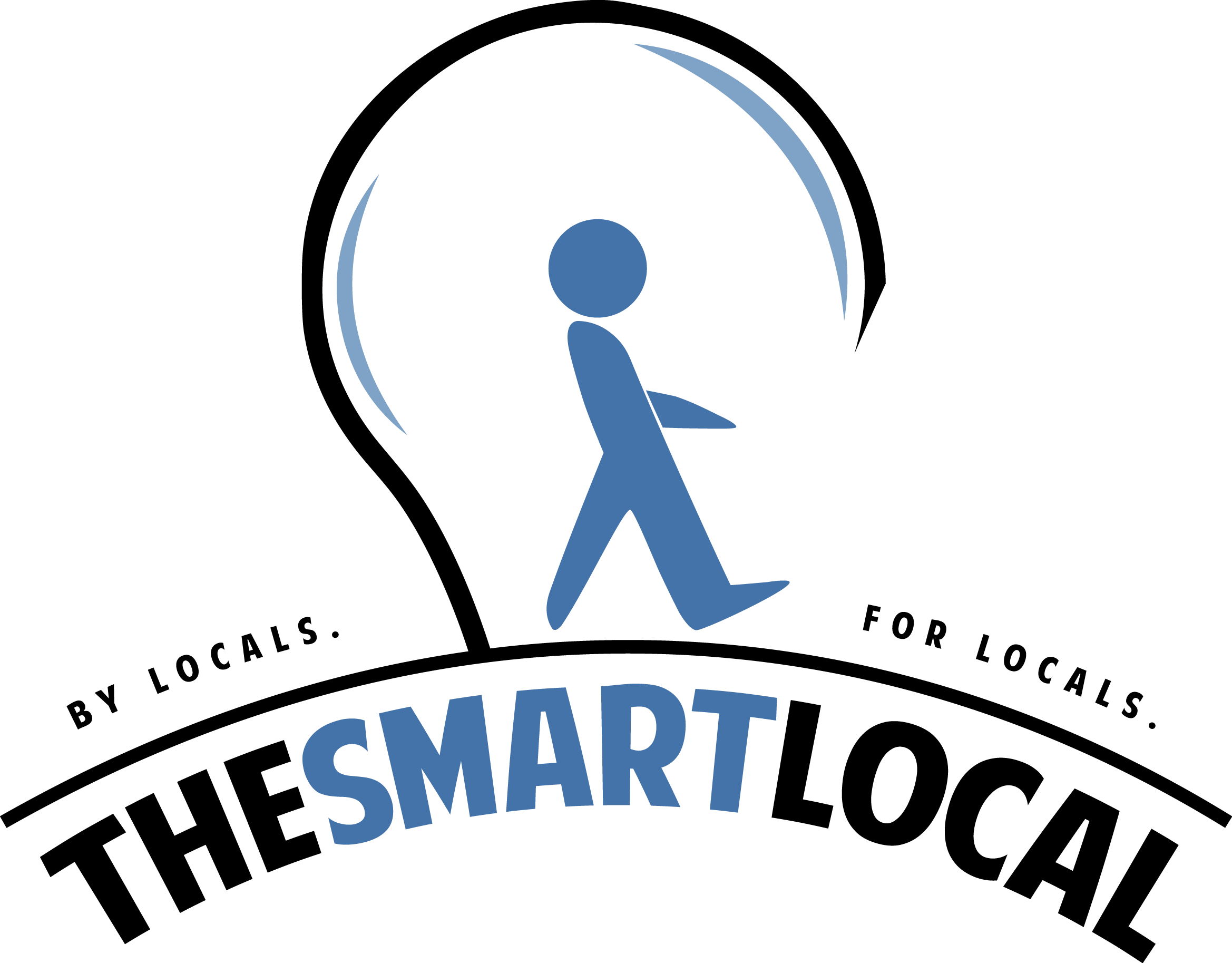 Drop us your email so you won't miss the latest news.