Blangsinga AKA Tegenungan Waterfall, Bali 
---
When TLC said, "don't go chasing waterfalls", they probably had Ubud in mind. After all, North Bali is known for its jungles and gorgeous waterfalls that have made their way onto our Instagram feeds. If you'd like to visit one of these gems without travelling too far from your hotel, check out Tegenungan Waterfall, also known as Blangsinga Waterfall. It's a very popular IG spot, too – so you'll know that you'll get beautiful photos for the mems.
Here's what you can expect from this natural landscape located about a 30-minute drive from Ubud Centre.
---
Stunning waterfall just 30 minutes from Ubud 
---
Tegenungan Waterfall is one of the more accessible waterfalls in North Bali. It's only a 30-minute drive away from Central Ubud. And if you're coming from Seminyak, it's 1 hour away. Unlike with other more remote IG-famous waterfalls, you don't have to hike down or hire a scooter driver to take you to the waterfall itself.
All you have to do is book a Grab or Gojek that'll take you directly to the entrance. Alternatively, you can also charter a private car to take you around Bali from S$32.19.

She goes by 2 names, depending on which side you enter from. 
The waterfall also goes by another name, Blangsinga Waterfall. If you're wondering why it has an alter ego, that's because it depends on the village you go through to get to the waterfall – whether it's Banjar Tegenungan or Blangsinga Village. Both villages have different entry points and are managed independently.
We got to the waterfall through Blangsinga Village – so we started from the Blangsinga Waterfall entrance. Entry to the waterfall costs IDR20,000/pax (~S$1.79). For those planning to do a pre-wedding shoot, there's also a charge of IDR300,000 (~S$26.71) for a photoshoot permit.
Despite what Instagram influencers make you think, this isn't a secret spot nobody knows about – so don't expect a hidden entrance to the waterfall. The waterfall is professionally managed, with a counter where you can purchase entry tickets.
And yes, we know Singaporeans tend to be kiasu even when abroad. But you don't have to worry about bringing in bottles of water and packets of snacks to sustain you – neither do you have to make a restroom stop before going. There are facilities such as toilets, parking lots, souvenir shops, food stalls, and even a crispy duck restaurant – so your needs will be well covered.
---
Enter from the top of the waterfall 
---
Unlike most waterfalls in Bali, your first introduction to Blangsinga Waterfall would be from a bird's-eye perspective of the natural landscape. Upon entering, you'll go down a flight of steps that will take you to the banks of the Petanu River. Ngl, we actually found this to be the more peaceful spot – as you get the whole place to yourself. We only came across 2 other people just chilling by the banks reading.
Walk further along the banks of the river and you'll reach the waterfall crest. It's not often you get to stand right at the edge of a waterfall while having your main character moment. However, do be careful as the only safety barriers on site are some ropes along the edge – as well as signs warning visitors not to jump. Well, one thing's for sure, this is not the place to practice your parkour stunts.
---
Hand-painted signs for your photos in Bali
---
Keep walking down even more flights of stairs, appreciating the scenery as you go. There are photo spots where you can stop halfway down to get your shot for the 'Gram.
Not sure how to pose or what to do with your hands? There are hand-painted signs available that you can use for your shots – with quotes like "Mom I'm OK" and even a hilarious "I'm here without you baby". It's something 3 Doors Down fans would definitely appreciate.
Taking a photo is free for all, but there's a donation box where you can show your appreciation for the locals who've put some work into the signs.
---
Take a dip under a 15m-tall waterfall
---
Now on to the main highlight – the waterfall itself. It's a relatively small waterfall with the river stream cascading about 15m-20m down a cliff. You can swim or take a dip in the shallow plunge pool below. Do be careful as the rocks can get quite slippery.
As Tegenungan Waterfall is a popular tourist attraction, it does get crowded. The best time to go is from 7am-8am in the morning before it gets busy. If you're lucky, you might even get the whole place to yourself.
But don't worry, if you're there during peak period and want to escape the crowd, here's a tip: walk further down to the other side of the river.

You can swim in the river as well. 
We didn't see anyone on the other side while we were there, save for a local boy, but the lifeguards on duty told us that the river is a swimming spot as well.
---
Head to a dayclub overlooking the waterfall
---
We're all familiar with beach clubs in Bali – but have you heard of a river club? Once you're done swimming, swing by Omma Dayclub, located close to the Tegenungan Waterfall entrance. It's a photogenic venue that blends in with the surrounding natural landscapes through its use of bamboo and other natural materials in its architecture.

Summer in Tegenungan, made with citrus vodka, honje pineapple jam, coconut water, pineapple liqueur, and Balinese spices.
Image credit: Omma Bali 
You can find both Western and Balinese dishes on the menu. Go for local signatures such as the Nasi Goreng Rendang (IDR130,000, ~S$11.60 ) and Ayam Betutu OMMA (IDR160,000, ~S$14.27), or share a pizza (from IDR110,000, ~S$9.81). Pair them with refreshing cocktails like Summer in Tegenungan (IDR120,000, ~S$10.71) or a Classic Margarita (IDR130,000, ~S$11.60).
If you're wondering whether or not you have to purchase a day pass for Omma Dayclub, the answer is no. However, a minimum spend may apply based on your table. In fact, there are various seating options to choose from – whether you prefer sipping on some tipples at the courtyard, or chilling out on the sunbeds by the pool.
Talking about the pool, it's a gorgeous infinity swimming pool that looks out to the surrounding lush jungle, river, and of course, the cascading Tegenungan Waterfall. On Fridays, Saturdays, and Sundays, there'll be a live DJ mixing beats from 2pm till late. You can also choose to admire the views from the Bali swing, which costs IDR50,000 (~S$4.46) per swing.
Opening Hours:
Tuesday 10:00 AM-09:00 PM

Show Time
| | |
| --- | --- |
| Monday | 10:00 AM-09:00 PM |
| Tuesday | 10:00 AM-09:00 PM |
| Wednesday | 10:00 AM-09:00 PM |
| Thursday | 10:00 AM-09:00 PM |
| Friday | 10:00 AM-09:00 PM |
| Saturday | 10:00 AM-09:00 PM |
| Sunday | 10:00 AM-09:00 PM |
---
Go chasing waterfalls at Tegenungan Waterfall
---
Trust us when we say that Tegenungan Waterfall was one of the most beautiful sights we saw during our Bali trip. Since it's just a 30-minute drive from Ubud, it's also super accessible, which makes it easy to fit into your travel itinerary.
If you want to make the most of your North Bali experience, book a full day tour of Bali's nature spots. That way, you'll get to see other popular spots such as Goa Gajah and trek a hidden canyon. Whatever it is, we'd highly recommend spending at least a few hours at Tegenungan Waterfall.
Tegenungan Waterfall entrance
Address: Jalan Ir. Sutami, Kemenuh, Kec. Sukawati, Kabupaten Gianyar, Bali 80581, Indonesia
Opening hours: 6.30am-6.30pm, Daily
Blangsinga Waterfall entrance
Address: Banjar Blangsinga, Jalan Raya Blangsinga, Saba, Kec. Blahbatuh, Kabupaten Gianyar, Bali 80581, Indonesia
Opening hours: 7am-6pm, Daily
---
Photography by Hui Wen Chan & Doreen Fan.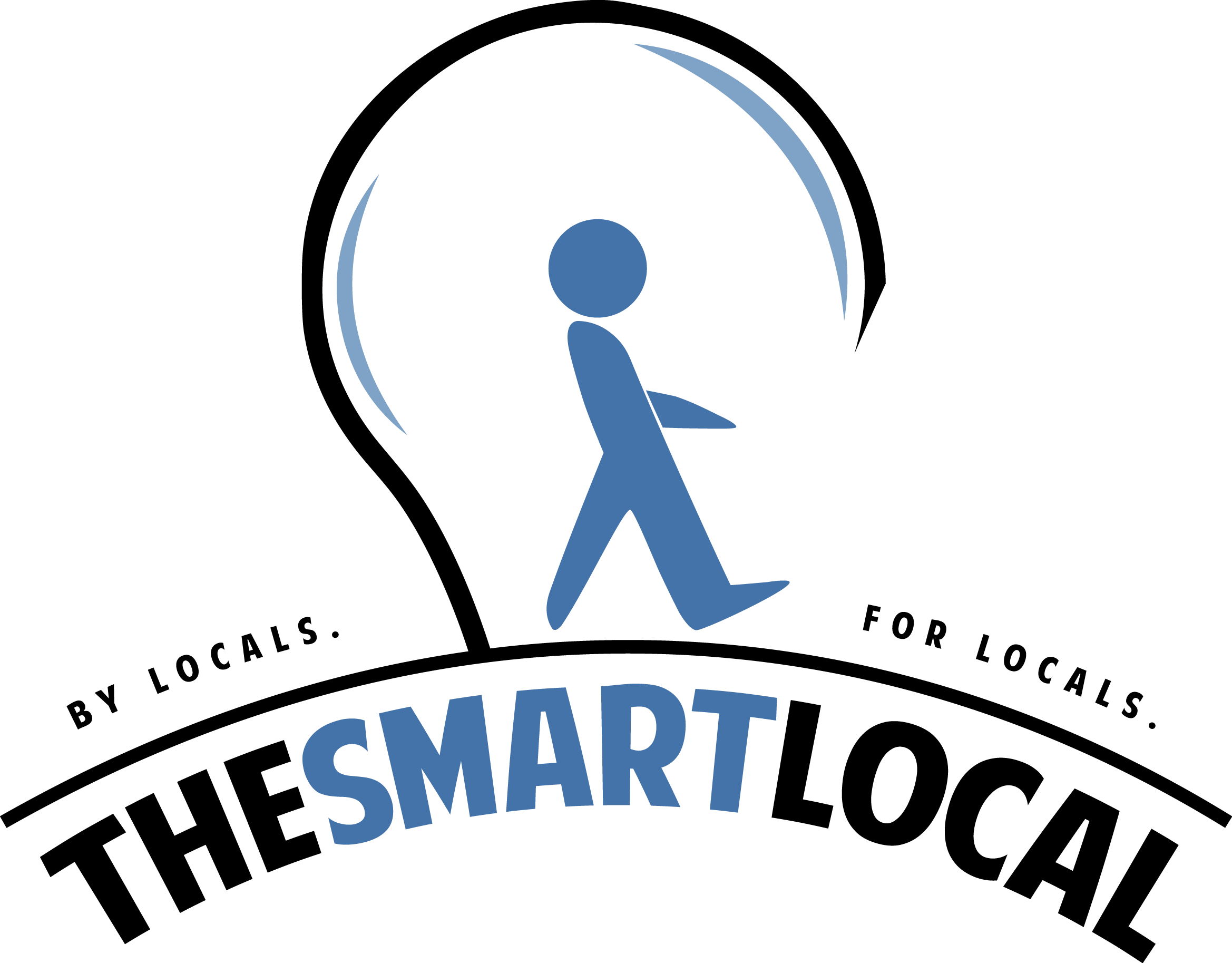 Drop us your email so you won't miss the latest news.