Healthy snack delivery in Singapore
---
If your home is full of unhealthy snacks and you can't help but reach for them, it might be time to take matters into your own hands. But there's no need to do grocery runs during your lunch break every week because there are plenty of healthy snack delivery options in Singapore. Some even deliver to your door free of charge, with no minimum spend.
---
1. Just Nuts – All-natural, low-calorie nuts
---

Pesticide and chemical-free, all-natural nuts.
Image credit: Just Nuts
We're all aware of the host of benefits nuts comprise, but here's a fact you might not know: nuts also "soak" up pesticides thanks to their high oil content. For the health-conscious, Just Nuts is all about pesticide and chemical-free, organic nuts. 
From baked almonds and roasted hazelnuts to raw cashews and roasted pistachios, Just Nuts offers a wide variety of sweet and savoury low-calorie nuts for you to choose from, all at affordable prices. 

Even when purchased in bulk, their nuts are packed neatly in 100g packages so you can share them with your family and friends.
Image credit: Just Nuts
You can snack away worry-free too as these nuts are high in fibre and protein. Best of all, you'll enjoy same-day delivery to sate your cravings asap. Just Nuts start from as low as $1.50 for 100g of pumpkin seeds and you can try their fruit and nut mix starting from $6.50 for 100g if you just want a bit of everything.
Delivery fee: $4.90 for orders below $60
---
2. Plucked.sg – Freeze-dried durian, banana & strawberries 
---
"Durian as a snack?? Doesn't it get messy?" you might probably be thinking. 
Well, thanks to local brand Plucked.sg, you can enjoy bite-sized durian chips without getting your hands dirty. That's because they're made using freeze dried technology where minimal heat is used to remove moisture out of the fruits – and that, folks, is how they're perfectly crunchy. 
The brand also carries banana and strawberry flavours, alongside 3 new additions – pineapple, apple, cranberries. All 6 flavours are vegan, gluten-free, and soy free – which makes them guilt-free options for anyone. These snacks are preservative-free, as well. 
Plucked.sg's snacks start from $4/packet (15g) – but we'd recommend you to stock up on these bites, because you get free delivery for purchases over $20. So go wild, and start mixing and matching. 

Image credit: Plucked.sg
Better yet, treat yourself to one of the gift boxes that are on sale. Durian lovers can cart out the All Durian ($34.20), which comes in a box of 9 20g packs. But those that aren't too fond of the king of fruits can opt for the Banana & Strawberry ($28.80), which is packed with 4 packets of strawberry (15g) and 5 of banana (15g). If you want a little bit of everything, the Mixed Fruits Box ($30.60) has 3 packs of each flavour – durian, banana, and strawberry.
Delivery fee: Free for gift boxes and orders over $20. $5 for ala carte orders.
---
3. Box Green – Nutritionist-approved, with nut-free options
---
Image credit: @boxgreenco via Instagram 
Mindlessly snacking on a packet of unhealthy crisps while watching TV will be a thing of the past with Box Green's portion-controlled, nutritionist-approved snacks. A weekly, bi-weekly subscription box (from $9.90) lets you pick up to 5 snacks and choices of up to 40 snack varieties.
Image credit: @boxgreenco
Choose from a selection of nut-free options like Berry Apricot Bursts or Crunchies Honey Mustard Soy Crisps and crunchy snacks like Shiitake Mushroom Chips or Peanut Pretzel Dark Chocolate. They've also categorised their snacks based on nutrition and dietary preferences like vegan, paleo and gluten-free.
If you prefer not to sign up for a subscription box, you can also order a la carte. Delivery is free of charge for subscription boxes, but delivery for ala carte orders is chargeable at $3.90.
Delivery fee: Free for subscription boxes, gift boxes and orders over $30. $4.90 for ala carte orders.
---
4. Renew Snacks – unique nut flavours like sweet sambal and briyani
---
Image credit: Renew Singapore
Renew offers a weekly or fortnightly subscription box at $55 for 6 boxes containing 4 packets (30g each) of randomised nut-based snacks. They also have one-time trials from $9.50. Alternatively, customise your own snack packs (300g) and choose your own mix of flavours and ingredients at $22.80.
Matcha sliced almonds with choc drops and macadamias
Image credit: @renew.sg via Instagram
Choose from a wide variety of flavoured nuts at $7.90 per 100g, like Sweet Sambal, Hainanese and Briyani. Of course, they also have regular nuts like almonds and cashews. You can purchase their nut butter in flavours like Lavender Pistachio and White Earl Gray Cashew. You'll be pleased to know that there aren't any delivery charges or minimum order.
Delivery fee: Free
---
5. Amazin' Graze – Care boxes with granola packs
---
Image credit: Amazin' Graze
If you're a fan of granola for a post-workout snack or want to settle your munchies while working from home, Amazin' Graze has got you covered with their Granola Variety Box that come with 8 mini packs (40g) of snacks. These come in four tasty flavours like Blueberry Coconut Goji, Banana Bread, Chocolate Hazelnut and Coconut Kaya.
You can send it over as a gift box to friends, too, with a personalised message card included.
Delivery fee: Free above $20.
---
6. Oatberry – Gluten-free granola
---
Image credit: Oatberry
Oatberry offers gluten-free granola that's freshly baked every week with no additives, refined sugars or preservatives for guilt-free snacking. If you want to start the day on a high, you can opt for their Better Breakfast Box with choice of 3 or 6 granola packs (80g).
Image credit: The Oatberry
Else, you can also go a la carte and choose from flavours like Double Chocolate, Maple Pecan and Cinnamon Apple, which are perfect to have for breakfast or as an on-the-go snack. Most of the ingredients used are also certified organic.
Delivery fee: Free for orders $50 and above.
---
7. Snack Guru – Jerky that's paleo-friendly
---
Image credit: @thesnackguru via Instagram 
Those who swear by the Paleo diet will want to check out Snack Guru – all their snacks are void of refined sugars, white flour, preservatives or additives. You can choose to purchase their boxes or simply buy whichever snacks you like.

Image credit: @thesnackguru via Instagram
Those who want a protein hit are also in luck. Not to be missed is their huge range of jerky (from $5.90), including artisan chicken, turkey and beef with flavours like Rosemary Citrus, Japanese BBQ and Garlic Jalapeño.
Delivery fee: Free shipping for jerky orders above $10.
---
8. SnackFirst – gluten-free snack packs with no artificial additives
---
Image credit: @snack.first via Instagram 
A house full of picky eaters will find something they like from SnackFirst, which offers a variety of nuts, dried fruits, granola crackers, cookies and biscuits with no artificial ingredients. Interesting items include Satay Sunkissed Cashews and Cheesy Cashews which come packed full of flavour but with none of the guilt.
Image credit: @snack.first via Instagram 
Check out their wholesome collection, with everything from Apple Chia Seeds Pastilles to Creamy Macadamia to Supreme Brainy Medley – a brain boosting mix of almonds, cashew, pecans and Brazil nuts. The best part? There's no delivery charge or minimum order.
Delivery fee: Free
---
9. The Edible Co. – Halal-certified, dairy-free snacks
---
Image credit: @theedibleco via Instagram 
The Edible Co. offers halal-certified snacks like granola, biscuits and nuts with no preservatives, refined sugar or dairy. They have a whole bundle of snack packs, where you can choose from 4-10 packs, or opt for nut-free granola-only and even vegan options.
Take your pick from snacks like Pistachio Cranberry Biscotti, Cacao Nib Crunch and Oatmeal Raisin Cookies (from $5.90 each).
Delivery fee: Free delivery above $60.
---
Healthy snack delivery in Singapore
---
We all know that there's no stopping hunger pangs, especially when working from home or in the middle of the night. The next time you feel peckish at an ungodly hour, skip the chips and stock your kitchen with healthy snacks for guilt-free indulgence. With so many healthy snack delivery options to keep you sated, you'll never end a snack sesh ridden with guilt.
More delivery options here:
---
Image adapted from: @maderealsg via Instagram, Just Nuts
This article contains partial partnership content. However, all opinions are ours.
Originally published on 22nd July 2019. Last updated by Dewi Nurjuwita on 23rd April 2023.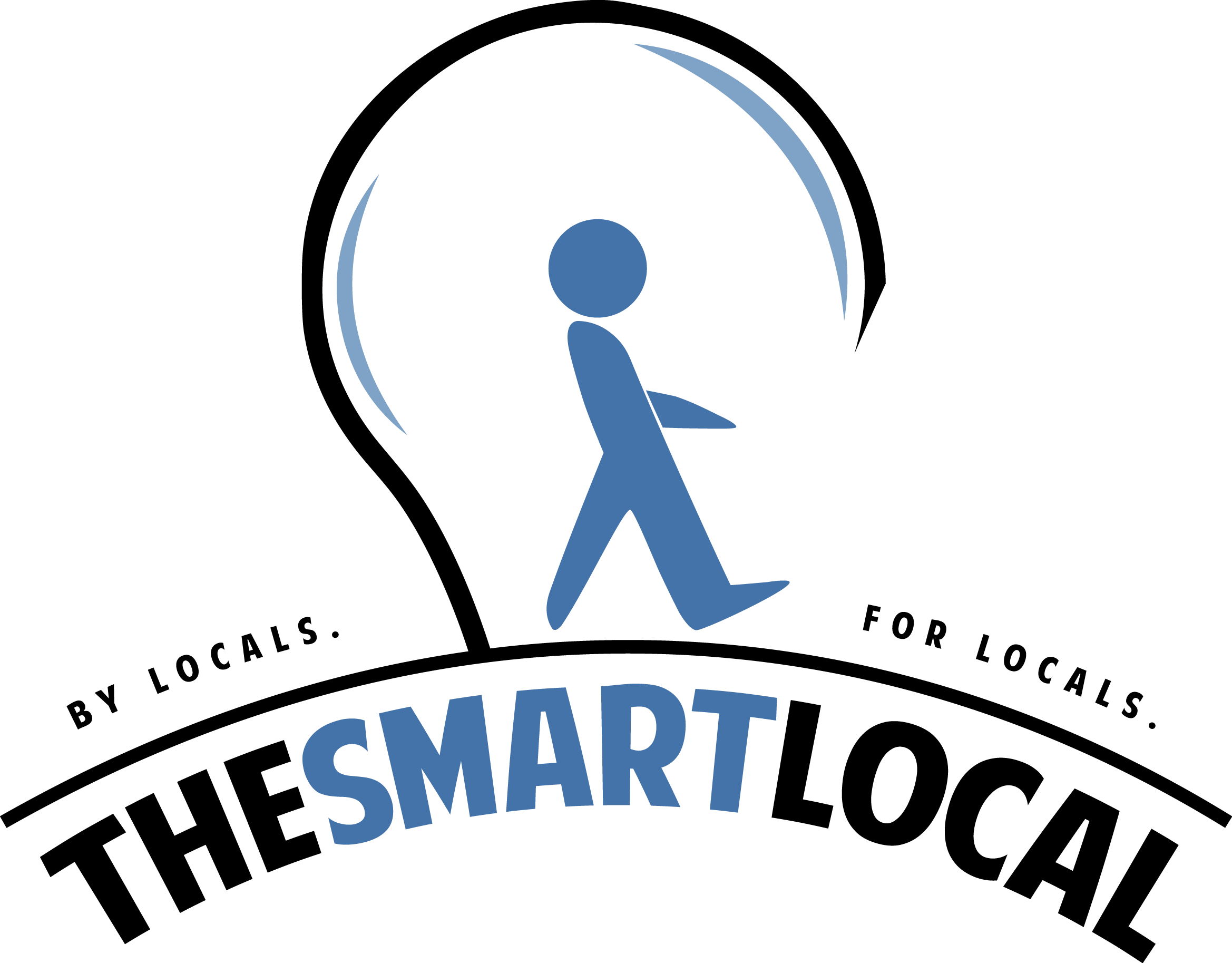 Drop us your email so you won't miss the latest news.