Places to visit in Thailand
---
We all know that Bangkok is a go-to destination amongst Singaporeans for weekend getaways and shopping sprees. Similarly, Phuket is popular for those seeking beach holidays. However, these 2 tourist hotspots can get a little crowded during peak season. 
If you still want to travel to Thailand with your fam during the upcoming June holidays but don't feel like squeezing with the crowds, we've curated a list of lesser-known places to visit in Thailand for holidays away from BKK.
---
 1. Lampang – Thailand's "ceramic city" 
---

Image credit: Tourism Authority of Thailand
Lampang's a popular holiday spot amongst mostly domestic travellers, famed for its historic wooden temples and ceramics industry. If ancient landmarks are your thing, head to Wat Phra Phutthabat Sutthawat. The mountaintop temple actually houses a 1,500-year-old Buddha's Footprint – so trust us when we say you'll be face to face with a relic. 

Kai Paam.
Image credit: @bekalbaba via Instagram
Thailand isn't Thailand without its night markets. Lampang's Cultural Street Market, hidden away in the heart of the city, offers a similar vibe to Chiang Mai's famous night market. You'd get to taste a variety of local dishes that can only be found here such as Kai Paam, an egg dish wrapped in a banana leaf, and Ho Mok, a steamed curry with cod fillet or egg. 

Image credit: Dhanabadee Ceramic Museum
While you're in the "ceramic city" of Thailand, you've got to at least visit Dhanabadee Ceramic Museum. Expect to catch skilled ceramic artists in action and try your hand at painting your own ceramics in the DIY workshop. Before departing, pop by their cafe and gift shop if you'd like to bring ceramic souvenirs back home.
Book a private car charter from Chiang Mai. 
How to get to Lampang:
1-hour flight from Bangkok via airlines like Thai AirAsia. Alternatively, you can book a private car charter from Chiang Mai. 
---
2. Hat Yai – BKK vibes but cheaper
---
A city cheaper and less crowded than BKK? It's possible at Hat Yai. Due to its close proximity to the Malaysian border, it hones an interesting mix of Thai, Malay, and even Chinese cultures.
Early birds indeed catch the worms at Kim Yong Market. The local market opens as early as 7am, so you can start your day with a traditional breakfast. If you're a fan of nuts and spices, this is the place for you to stock up on them. Don't be afraid to bargain and ask for samples before you make your purchase.

Phra Mongkol Maharaj
Image credit: @eliasandalice via Instagram 
Nature and spiritual enthusiasts can head down to the Hat Yai Municipal Park. It's home to the legendary Phra Mongkol Maharaj, one of Southern Thailand's tallest Buddha statues. You can also hop on the cable car ride at the peak from ฿200/pax (~S$7.81) to another nearby temple or check out the astronomy observatory to beat the heat. 

Ton Nga Chang Waterfall.
Another highlight of this city is the Ton Nga Chang Wildlife Sanctuary, located a 40-minute drive from Hat Yai city centre. Entry for foreigners is ฿200 baht/pax (~S$7.81), but you'll definitely get your money's worth since there are 7 waterfalls here. If you don't have time to see them all, just make sure to visit the 3rd one, Ton Nga Chang Waterfall. The stream is split into 2, resulting in its nickname, "elephant's tusks". 
Book a Hat Yai private car charter. 
How to get to Hat Yai:
1.5-hour flight from Singapore or Bangkok via airlines like Scoot and Thai AirAsia respectively.
---
3. Chiang Rai – IG-worthy photo spots
---

Image credit: @_travelifer via Instagram
Chiang Rai deserves a spot on your travel bucket list. Known for its unique temples and stunning scenery, Chiang Rai offers a more laid-back experience compared to its more touristy counterparts.
One of the must-sees here is Wat Rong Khun, also known as the White Temple. With its intricate carvings and stunning white architecture that symbolises the cycle of rebirth, this temple is truly an IG-worthy spot in Chiang Rai. There are 4 parts to the temple – each offering a unique perspective, so we'd recommend setting aside 1 or 2 hours to explore. Alternatively, you can also book a Chiang Rai temples tour. 
After you've had your fill of temple-hopping, head on over to the nearby street food stalls or restaurants for a taste of local and international cuisine. Prices range from ฿50- ฿150/dish (~S$1.94-S$5.82), so you don't have to break the bank to satisfy your taste buds. 
If you're looking for a sweet treat, be sure to check out Polar Boulangerie and Patisserie, a nearby cafe that serves up delicious pastries and coffee like the Mango Roll Cake.

Golden Triangle Buddha.
Image credit: @covahouse_travel via Instagram
Another destination worth visiting in Chiang Rai is Golden Triangle Park, an area where Thailand, Laos, and Myanmar meet. Kill 3 birds with 1 stone for views of all 3 countries from the viewpoint. Another must-do activity we'd recommend is a boat ride on the Mekong River.
Afterwards, get spoiled for choice as food options are plenty, including local Thai, Laotian, as well as international cuisine. Notable dishes include Chiang Saen (from ฿189, ~S$7.30) from Mekong Pizza.

Image credit: Chanin Phasuriwong via Google Maps
In the evening, make sure to visit the Night Bazaar for a unique shopping experience. This bustling market offers a variety of handicrafts, clothing, and souvenirs. Additionally, it boasts a selection of food and drink options, including 2 main eateries, one of which is a restaurant that serves local hot pot. Not to mention, there are various live stage performances for entertainment while you dine and shop. 
Book a tour around Chiang Rai and the Golden Triangle. 
How to get to Chiang Rai:
2.5-hour flight from Singapore via airlines like Scoot and Thai AirAsia.
---
4. Hua Hin – Quaint beach destination with vineyards 
---

Image credit: @zxm_uk via Instagram
Hua Hin is a real gem that's often overlooked by tourists. Unlike the overcrowded beaches of Phuket, Hua Hin Beach offers a more relaxed setting for swimming, sunbathing, and water sports. 
Plus, it's only a 3-hour drive away from Bangkok, making it an easy day trip for city dwellers. More adventurous travellers can also take a horseback ride along the beach with the Hua Hin Horse Club. It'll cost you around ฿200 (~S$7.81), including safety gear and briefing. 
Book a Hua Hin private car charter custom tour from Bangkok. 
Besides the beach, Hua Hin is also known for its vineyards. You can sip on freshly pressed grape wine at Monsoon Valley vineyards – it also doubles as a great brunch place amidst the mountainscape.

Image credit: @fai_renufl via Instagram
The Hua Hin Railway Station is another must-visit destination in the area. This historic train station boasts traditional Thai architecture and is one of the oldest train stations in Thailand. Don't miss one of its most significant features, the Royal Waiting Room, which was relocated from the Sanam Chandra Palace.
Then, head over to the Cicada Market. This popular night market is set in a large garden and offers a wide range of food, drink, and shopping options – alongside live music and art performances. Unlike your typical night market, you'll need to buy food with coupons here – think carnivals like Uncle Ringo. 
Book a Hua Hin Railway Station and Cicada Market day tour. 
How to get to Hua Hin:
2.5-hour flight from Singapore via airlines like Scoot and Thai Lion Air.
---
5. Mae Hong Son Loop – Explore northern Thailand
---

Image adapted from: @korosipeter, @adinakreij via Instagram
Those looking for a scenic adventure in Northern Thailand can't go wrong with the Mae Hong Son Loop. This 650km-long driving route takes visitors through stunning landscapes, including rice paddies and mountain villages – weaving through 7 main towns and cities like Pai, Mae Hong Son, and Chiang Mai.
If you have 10 days to spare, you can drive the whole loop and experience the best of what Northern Thailand has to offer. For those who only have time for a short holiday, it's still possible to visit the main highlights of the loop. 

Pai Canyon can get quite crowded during golden hour, but we say it's worth it for the sunset and stunning mountains.
Those who love mountain views and all things scenic should stop by the Pai Canyon. To get there, renting a scooter from about ฿150/day (~S$5.82) is the best way to go. Alternatively, look out for Songthaews – pickup trucks with benches for passengers – if you don't have a motorcycle license. 

Image credit: @flo_zirkus via Instagram
Another must-visit destination on the Mae Hong Son Loop is the Wat Phrathat Doi Kong Mu temple. It stands tall amidst a hilltop, giving you panoramic views of the surrounding countryside – from Chong Kham Lake to Mae Hong Son, the Pai Valley, and even Burma.

One of the views you'll see on the Kew Mae Pan Nature Trail.
Image credit: @phiphit54 via Instagram
For nature enthusiasts, the Doi Inthanon National Park is the go-to stop. Take the Ang Ka Nature Trail to reach the peak – the highest spot in Thailand – before hiking the Kew Mae Pan Trail. 
Don't be surprised by how close the trail is to Doi Inthanon's mountain ridge – it's supposed to bring you as close to nature as possible.
Image credit: @muzamuel via Instagram

If you're early, you might even be able to catch the sunrise at the Kew Mae Pan's parking lot before hitting the trail. When you're on the trail, expect to take in views of Mae Pan River as you bathe in the morning fog. 
Book a Doi Inthanon National Park day tour. 
How to get to Mae Hong Son Loop:
3-hour flight from Singapore to Chiang Mai via airlines like Scoot – start the loop from Chiang Mai.
---
6. Trat – Phuket alternative
---

Koh Kood Island.
Image credit: @amorextravel via Instagram 
Trat is a charming province in eastern Thailand that has managed to remain off the beaten track. Beach lovers should make a trip to Koh Kood Island, a serene and secluded paradise that boasts crystal-clear waters, white sandy beaches, and lush rainforests. 
The beaches here are more laid-back and relaxing, with Khlong Chao Beach being the busiest and most developed one – great for those who prefer treating themselves to luxury hotels and resorts. There are other quieter beaches too, such as Bang Bao Beach, which offers a more tranquil and rustic experience.
Aside from its beaches, Trat is also home to several waterfalls, including the majestic Khlong Chao Waterfall, Khlong Yai Kee Waterfall, and Huang Nam Kaew Waterfall.

Image credit: @vataniontour via Instagram
The province's most popular attraction is the Mu Ko Chang National Park, which covers around 3/4 of Koh Chang Island. This vast park features some of the most beautiful beaches, waterfalls, and coral reefs in Thailand, making it a hotspot for hiking and water activities like snorkelling. To enter the park, visitors need to pay an entrance fee of ฿200/adult (~S$7.81) and ฿100/child (~S$3.88).
Book ferry and bus tickets to Koh Chang and Koh Kood from Bangkok.
How to get to Trat:
1-hour flight or 4.5-hour drive from Bangkok.
---
7. Khon Kaen – Dino parks
---
Khon Kaen probably won't be the first destination that comes to mind when planning a trip to Thailand – it's located in the Isan region which is pretty overlooked by international travellers as many think it's too "countryside". 

Phu Wiang National Park.
Image credit: Niti Pannark via Google Maps
Dinosaur lovers who are up for an offbeat adventure should check out Phu Wiang National Park. This has a museum dedicated to the prehistoric giants and actual dinosaur fossils. A dinosaur knee bone was found here in 1976 and since then, more fossils have been discovered. You can still see them along the park's paths where they were originally found. 
If you still haven't had your fill of T-Rexes and Diplodocuses, pop over to Si Wiang Dinosaur Park and pose away with life-sized concrete dino models.

Image credit: @bhoomihiker_snpmisra via Instagram
Bueng Kaen Nakhon Lake is another attraction in Khon Kaen. The lake is surrounded by temples, a giant dinosaur statue, several cafes, and even a library called "Dork Koon". If you'd like to have lunch or dinner here, consider Bualuang Restaurant for beautiful sunset views that overlook the lake. It serves up Chinese-Thai cuisine, with prices ranging from S$7-S$19.

Image credit: Status club via Google Maps
At night, the Khon Kaen Night Market is the place to be for shoppers looking for local handicrafts, clothing, and souvenirs. You'll also find plenty of options here with Halal food available. Besides that, there are also activities to keep children entertained such as feeding sessions for farm goats.
Since Isan borders Laos, the food you find here incorporates flavours from its neighbour – think more grilled meats and spicy salads rather than the typical green curries you'd find on the street of BKK. For the uninitiated, well-known Isan dishes include Papaya Salad and Pork Larb – so keep a lookout for them while you're at the night market.
How to get to Khon Kaen:
1-hour flight from Bangkok via airlines like Thai AirAsia.
---
8.  Khanom – Pink dolphin watching & limestone caves
---

Image credit: @sherwinist via Instagram
Pristine beaches, lush greenery, and rich culture – we're talking about Khanom, a sleepy coastal town that's a 3-hour drive away from Krabi. 
When you're here, be sure to hop on the Pink Dolphin Watching tour (from ฿1,500/pax, ~S$58.12). Swoon over adorable and rare pink dolphins playing in their natural habitat as you coast along the Khanom River. The best time to go dolphin watching is early in the morning, when the dolphins are most active.

Image credit: Tourism Authority of Thailand 
Channel your inner Dora The Explorer at Khao Wang Thong Cave, a limestone cave filled with stalactites and stalagmites that have formed over decades. Interestingly, the staff here run on a volunteer system and you get to decide the amount you wish to pay for the entrance fee. Of course, the money goes towards the conservation of the cave.

Countryside view.
Image credit: @amberrondeau via Instagram
Since the cave is located on a hill, you'll also get views of the surrounding countryside. Note that it is a bit of a climb in order to reach the cave, so it may be a little challenging if you're planning to bring young children or your elderly parents here. 

The mountain also has a viewpoint where visitors can enjoy panoramic views of the surrounding area.
Image credit: @tang_sofamouswilliam via Instagram
Lastly, for those who love the great outdoors, Khao Plai Dam (฿40/pax, ~S$1.55) is the place to visit. It's a mountain range that is known amongst hiking, bird-watching, and camping enthusiasts.
Book a private car charter from Krabi. 
How to get to Khanom:
1.5-hour flight from Singapore to Krabi via airlines like Scoot, then 3-hour drive from Krabi. Alternatively, you can take a 1-hour flight from Bangkok.
---
9. Loei – For nature enthusiasts & waterfall lovers
---

Image credit: @ducros.christophe via Instagram
For natural and cultural attractions, visit Loei. Especially if you have a penchant for morning fog and mountains, Phu Thok Mountain (฿25/pax, ~S$0.97) is the place to be. If you're lucky, you may even be able to spot the Mekong River and Laos from the peak, as you trek along the wooden path built on the mountain's edge.

Image credit: @gu0920 via Instagram
Another popular attraction is the Chiang Khan Walking Street, which is a lively and bustling night market. This market stretches for over 1.2km and is lined with an array of food stalls, restaurants, and bars. Among the stalls, the ones with large brown barrels selling takeaway cold beer are particularly popular. 

Image credit: @ttmn1894 via Instagram 
For adventure seekers, a visit to Phu Kradueng National Park (฿200/adult, ~S$7.76)(฿100/child aged 3-14 years, ~S$3.88) is a must. This park is popular among local tourists and offers an excellent opportunity to trek and camp in the great outdoors. 
Visitors can rent tents (from 150 baht, ~S$5.82) and accessories like sleeping bags, mats, and pillows (from 10 baht, ~S$0.39) on the spot. The park is open only from October to May annually as it's closed for conservation purposes from June to September – so be sure to plan accordingly. 
How to get to Loei:
1-hour flight from Bangkok via airlines like Thai AirAsia.
---
Book a trip to these lesser-known places to visit in Thailand 
---
Even though Bangkok and Phuket remain go-to holiday destinations for Singaporeans, Thailand has many more unique places to uncover. Whether you're looking for a short extension of your vacation out of BKK, an adventurous road trip around Thailand, or simply a more laid-back spot to chillax at, get out of your comfort zone and explore these lesser-known places to visit in Thailand.
For more content on Thailand:
---
Cover image adapted from: @korosipeter, @zxm_uk via Instagram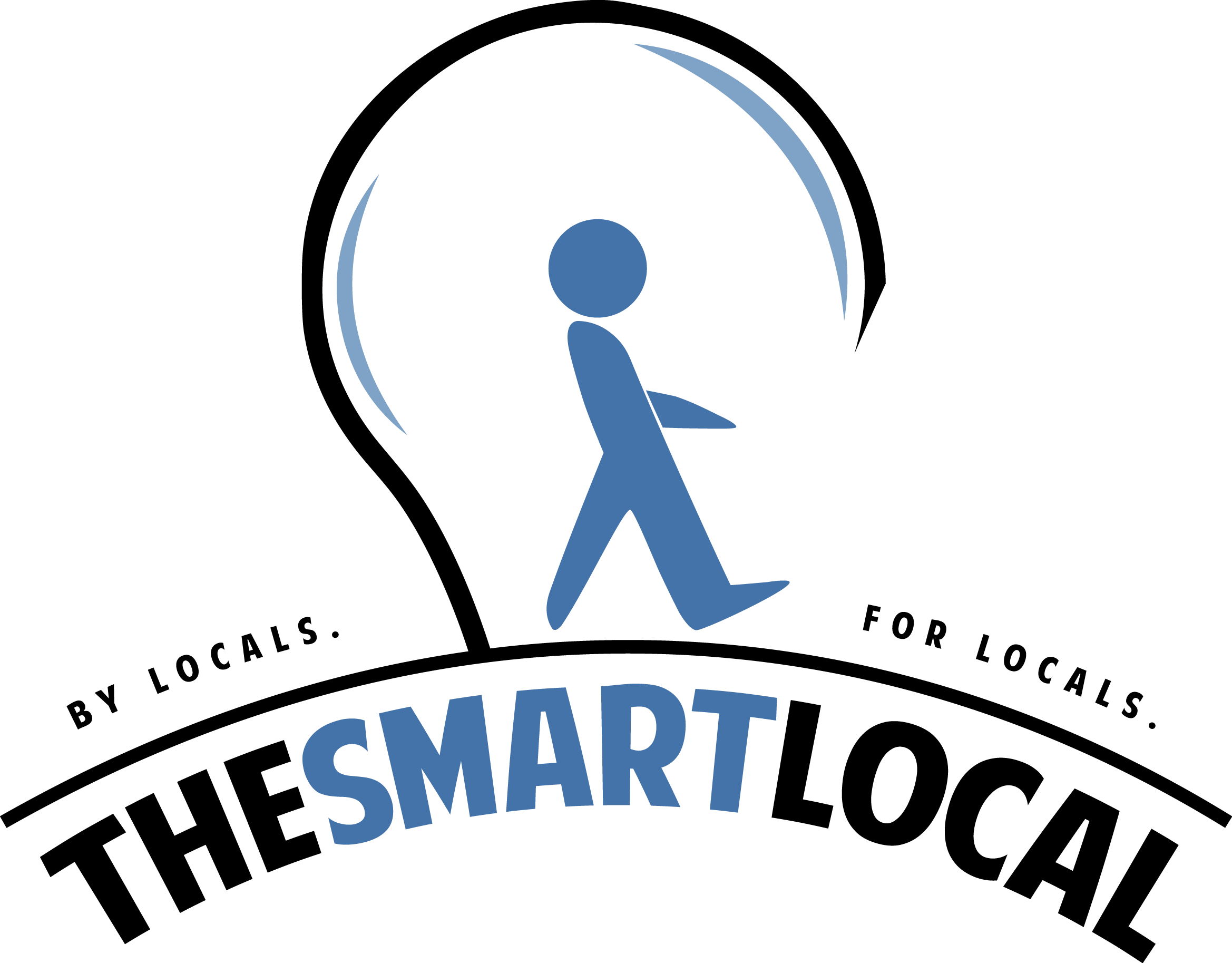 Drop us your email so you won't miss the latest news.