Things to do in Chiang Rai
Not many of us think of going to Thailand for a Winter getaway, but consider paying Chiang Rai a visit to enjoy the cool weather and pink sakura blossoms. It's worth the trip, being an hour's flight away from Bangkok. While sipping on a warm matcha, take the time to explore Chiang Rai. It has many secrets to be discovered, including hidden sakura spots, Japanese-inspired eateries, and sweeping views of mountain peaks.
For convenience's sake, rent a car starting from THB1,500/day since Chiang Rai's most scenic places aren't easily accessible by public transport. The best time to visit is between December to February; that's when the cherry blossoms will be out in full bloom.
1. Stroll up Doi Mae Salong's gentle slopes to admire the blossoming sakura
Doi Mae Salong is a mountain that is worth braving the winding roads for – you'll be rewarded with the sight of flowering cherry blossom trees. Our repeated phrase for that day, nay, the entire trip was "pretty as a postcard" since the scenery was striking in its beauty.
The best sakura spots involve a bit of walking, and you'll find that its must-visit areas have rich histories and sakura trees. Head uphill towards the tomb of General Tuan Xi-Wen and you'll find a road lined with cherry blossom trees. Another sakura trail can be found along the road leading to the Wat Santikhiri Temple.
Mae Salong was an ex-military base during the time of communist China, so most of the locals here are ethnically Chinese and are comfortable speaking Mandarin.
If you're staying overnight, bring a sweater since the temperature dips down to 10 °C during sakura season, and is especially chilly during dawn and dusk. Otherwise, you can easily fit Doi Mae Salong into your itinerary as a day-trip since it's just an hour and half away by car from Chiang Rai's city center.
2. Visit Choui Fong Tea Plantation to taste local tea
Chiang Rai's filled with tea plantations, but Choui Fong Tea Plantation is the largest in Chiang Rai and is an absolute must-go since they grow their own matcha and many other varieties of tea. It's less than an hour's drive away from the city center, and is worth a quick stopover for lunch on the way to Doi Mae Salong.
Their cafe serves drinks and desserts that are infused with tea, with a spacious dining area indoors, but we sat in the alfresco space to take in the views. We tried their Green Tea Frappe (THB70) and Green Tea Crepe Cake (THB110) – both had a strong green tea flavour. For those craving something savoury, the cafe also serves up dumplings, spring rolls, and salads.
There's also a small store in the cafe for you to bring home different tea products: tea sets, tea leaves, and even skincare products made out of tea. A gift set of three different teas, with 12 pyramid teabags of each, costs THB650.

Address: หมู่ 10 ซอย 9 แม่จัน, Amphoe Mae Chan, Chang Wat Chiang Rai, Thailand, 57110
Opening hours: Mon to Sun: 8AM – 5PM
Telephone: +66 53 771 563
3. Cycle by Singha Park's fruit orchards, swan lake, and giraffe petting zoo
Make the most of Chiang Rai's cool weather, and cycle down Singha Park. Yes, this park has been carefully landscaped by the patriarch who founded Singha Beer. You'll pull up at a carpark near a gold Singha Beer dragon logo, but ignore that and make a beeline to the bicycle rental store.
It's a huge park, and the only pragmatic way of exploring it will be on a set of wheels – you can rent Tokyobikes, tandem bikes, or even children's bicycles. The rental of each costs THB150 per hour. With fields of colourful flowers and a lake filled with white swans, Singha Park almost looks like we're in a rural Japanese village.
Singha Park is a mere 30 minutes drive away from the city center, but you should plan for at least half a day to thoroughly explore its grounds. A round trip cycle should take around four hours, especially if you linger to feed giraffes and zebras or stop for a lunch break at northern Thai restaurant Bhu Bhirom.
Image credit: @singhapark_chiangrai
From 14 to 18 February 2018, Singha Park will be holding their annual Balloon Fiesta just for Valentine Day's celebrations. Viewing colourful balloons against the park's picturesque backdrop is already a memorable experience, but even better – you can opt for your own hot air balloon ride!
Find out more about the Balloon Fiesta here.
Address: 99 Moo 1, Mae Korn, Amphoe Chiang Rai, Chiang Rai, Thailand, 57000
Opening hours: Mon to Sun: 9AM – 6PM
Telephone: +66 91 890 7394
4. Go glamping at an organic farm that has a huge treehouse-cafe
We have to admit that we were slightly apprehensive about staying in a tent – we needed electricity to charge our phones! But all our worries vanished once we reached Rai Ruen Rom Organic Farm, our accommodation for a night. The tent itself was had everything we needed for a comfortable stay: towels, slippers, a full-length mirror, and even loose-leaf organic tea.
Instead of nestling in sleeping bags, the tent came with a proper mattress and full bedding – there were also extra pillows and blankets in case it got too chilly at night. During the day, you can explore the farmgrounds, especially its massive treehouse with a 2-storey tall slide.
Otherwise, you can lounge at their cafe to feast on dishes like Spicy Noodle Salad with Fresh Vegetables (THB180) or Grilled Chicken with Coconut Rice (THB140). Breakfast is complimentary and came with a serving of homemade yoghurt and wild honey, a slice of brown rice bread, and a hot dish of your choice
Although the food bears influence from Northern Thailand's region – there's sticky rice and crunchy vegetables – the menu covers a range of food from the entirety of Thailand. And of course, all ingredients are organic.
Rai Ruen Rom Organic Farm is slightly more than an hour's drive from the city center. Note: the last 15 minutes of the journey will be rough since the roads are unpaved.
Address: Ngio, Thoeng District, Chiang Rai, งิ้ว, เทิง, Chiang Rai 57160, Thailand
Cafe opening hours: Mon to Sun: 7:30AM – 7PM
Telephone: +66 53 160 512
5. Trek up Phu Chi Fa's Forest Park for breathtaking views
For those who are looking for something to get their adrenalin pumping, Phu Chi Fa's Forest Park has a trekking path that'll bring you straight to the highest point. The trek up has a few steep points where you'll have to tread carefully over rocks, but otherwise, it's relatively doable.
On your way up, you'll see children clad in traditional Hmong Tribal clothes dancing for the local tourists. There's a token fee of about THB20 if you want to take a photo with them. Persist on – the kids are cute but when there are close to a dozen of them placed in strategic locations, you know it's a tourist trap.
After a 20 minute trek, you'll be rewarded with a view of rolling fog through mountain peaks. Phu Chi Fa's Forest Park is a two hour drive from the city center with the second hour on winding mountainous roads, so take in as much scenery as you can to make the drive worth it.
6. Enjoy the road of sakura up to Doi Pha Tang where you'll leave mountain peaks behind
An hour's drive away from Phu Chi Fa lies Doi Pha Tang, another mountain peak filled with flowering sakura. It was slightly chillier here than other parts of Chiang Rai, thanks to the crisp breeze that ruffled through our hair.
There were stalls selling food and drinks to cater to the crowds of people. Most of the people who flocked here seemed to be local tourists. The vibrancy of the sakura trees stood out against the backdrop of the rugged mountains. Since Doi Pha Tang is the border between Thailand and Laos, it'll be worth hiking up to see the views.
For those who aren't up for the steep climb, you can ride a horse to the top at THB150 for a return trip.
7. Feast on Japanese fare like curry rice and

Katsu don

at Ryokan Cafe
Ryokan commonly refers to the traditional Japanese inns that you can find in Japan, complete with tatami-mats and shared onsens. While you can stay at Ryokan Farm overnight, you can also just drop by their cafe for a traditional Japanese experience.
Judging from the froth of their Matcha (THB50) and Houjicha Latte (THB60), both drinks looked like they were beaten thoroughly with a whisk. If you've noticed their ceramic teaware and wondering where you can get your hands on them, Ryokan Cafe also sells a small collection of matcha bowls for THB80.
Other dishes you can try include their Ebi Fry Karei (THB195) and Chicken Curry Rice (THB145).
After sipping our hot drinks, we wandered around the farm and stumbled on a Totoro bus stop. Take the chance to reenact scenes from My Neighbour Totoro, or pose for a photo under Totoro's umbrella.
Ryokan Cafe is about 30 minutes away from Chiang Rai's city center by car, and is a mere 10 minutes from Singha Park.
Address:134 หมู่ 4 บัวสลี แม่ลาว Chiang Rai, Thailand, 57250
Opening hours: Mon to Sun: 9AM – 6PM
Telephone: +66 81 868 3010
Where to find cherry blossoms in Chiang Rai
Whether it's the green plains of tea farms or the sakura spots along winding roads, travelling to Chiang Rai during December to February will definitely give you Japanese countryside feels. When we were there around mid-January, the flowers were just starting to bloom in full.
To save some effort in the trip-planning process, you can use Expedia to make the booking process easier. Expedia has various deals on airlines and accommodations worldwide, from established hotels to boutique homestays. All you'll have to do is key in your dates of travel, and you'll have tailor-made flight + accommodation packages to pick from.
And if you're always on the go, the Expedia app (iOS | Android) allows you to make flight + hotel bookings directly from your phone so you don't miss out on time-sensitive deals or in-demand hotels.
---
This post was brought to you by Expedia.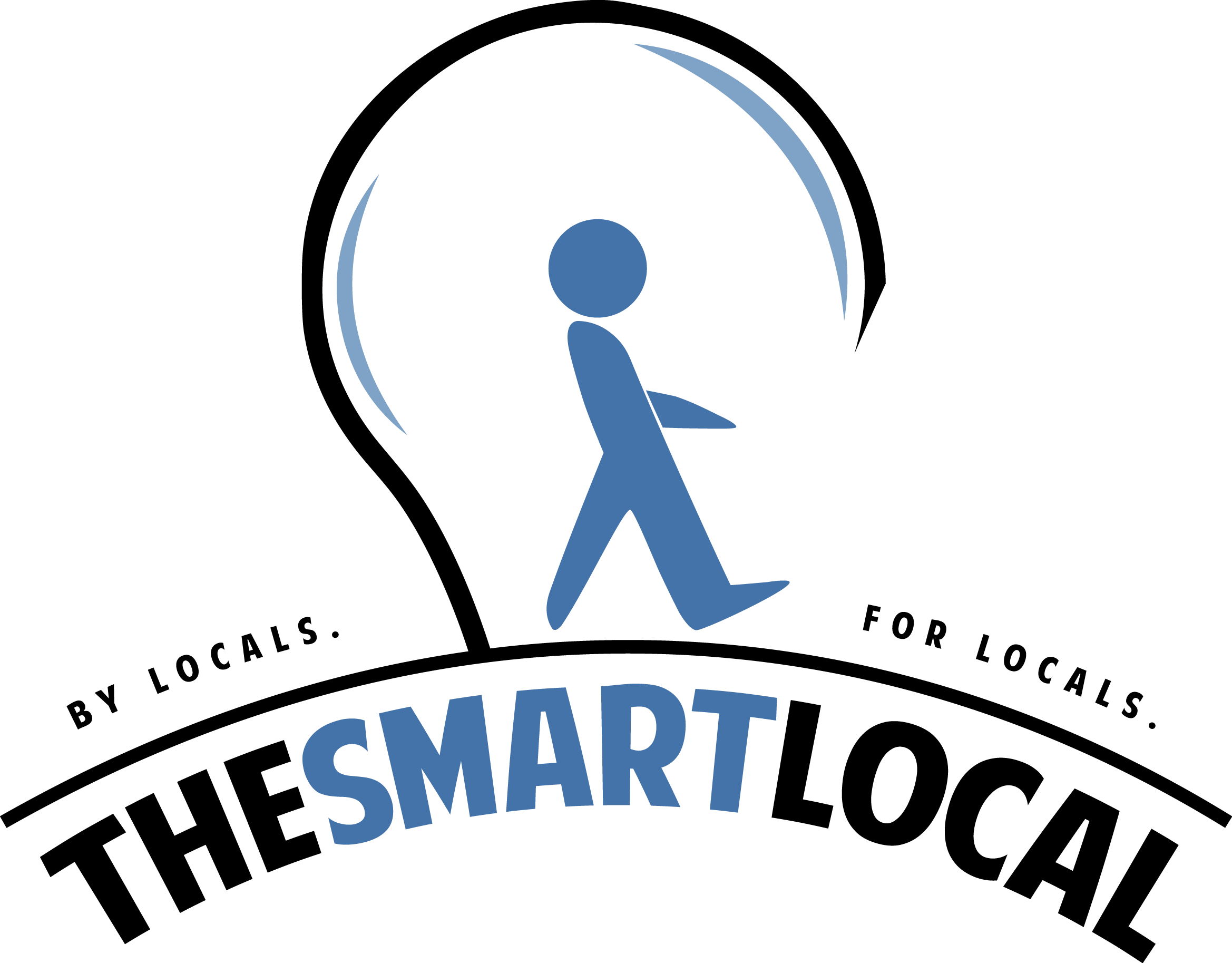 Drop us your email so you won't miss the latest news.