Things to do in Taichung
Releasing lanterns at Shifen, sipping tea in Jiufen, and devouring street food at Shihlin Night Market – these activities usually spring to mind when one thinks of the land of bubble tea. For good reason, Taipei is a fave among Singaporeans. But the oft-overlooked city of Taichung is equally deserving of a spot on your Taiwan hit list.
With a perfect balance of nature spots and city bustle, Taichung is suitable for all kinds of travellers – and you can easily get there under 1 hour via High Speed Rail from Taoyuan or Taipei station. We booked our flights and hotel through Expedia, and jetted off to experience what the beautiful city had to offer. Here are some activities you can enjoy there:
1. Recreate scenes from My Neighbour Totoro at the Totoro Bus Stop
Fans of Miyazaki's My Neighbour Totoro would remember when Satsuki waited at the bus stop for her dad in the rain and Totoro gave her shelter. Channel your inner anime character and recreate that iconic scene at Taichung's very own Totoro Bus Stop!
It's not an actual bus stop, but stick around long enough and who knows, you might just encounter the Catbus *wink*
Right next to this adorable fixture is Home Doctor, a interior design and housing repair company. The owner built the entire setup himself, with the giant grey creature crafted out of scrap wood.
Chibi and Chu Totoro are present too, and the wall behind is dotted with Soot Balls. There was even the soundtrack from the movie playing when we visited – how's that for attention to detail!
Totoro Bus Stop (大里龍貓公車站)
Address: No. 133, Qiao Cheng Road, Dali District, Taichung City, Taiwan
2. Have a feast at Fengjia Night Market, Taiwan's LARGEST night market
We all know of Shihlin and Raohe Night Market in Taipei, but Taichung has the trump card: Fengjia Night Market, the biggest one in the entire country. It's open until 1am every day, so night owls who'd rather not laze away in their hotels at the end of the day can camp out here.
30cm fries drizzled with honey mustard (120NTD / S$5.43)
Like most Taiwanese night markets, Fengjia Night Market offers delectable street fare as well as stylish clothes and games – all at affordable prices.
Super tall mango and strawberry ice cream for just 35 NTD (S$1.58)
Some of the nosh we tried include torched beef cubes (100NTD / S$4.53), milky bubble tea (55NTD / S$2.49), and a jacket potato drowning in cheese and ham (55NTD / S$2.49).
Fengjia Night Market (逢甲夜市)
Address: Wenhua Road, Xitun District, Taichung City, Taiwan 407
Opening Hours: Daily, 4.30PM-1AM
3. Be enthralled by Hogwarts vibes at Miyahara
Entering Miyahara will make you feel like you've stumbled upon a Harry Potter set – with a grand chandelier, gothic-style cupboards, and towering wooden columns lined with (fake) books, this opulent dessert store – once a Japanese eye clinic – could pass off as the Hogwarts library.
Head up the staircase and you'll find yourself at their equally fancy-looking restaurant, Moon Pavilion. They serve an assortment of sweet treats and Taiwanese dishes, but we say, go straight for the desserts.
At 450 NTD (S$20.36), their Afternoon Tea For One consists of a pot of tea and your choice of 3 desserts – I picked the Honey Rice Cake, Pineapple Cake, and Chocolate Bark. Dishes here are slightly pricey in general, but for the quality, ambience, and top-notch service, costs are justified.
We also ordered their Cheesecake with Fruits and Honey Pickled Tomatoes (380NTD / S$17.20)
Note: there is a minimum order amount of 380 NTD (S$17.20) per person at Moon Pavilion, but order one dessert each and you'll easily hit that base amount. Click here to view their full menu.
Miyahara (宮原眼科)
Address: No. 20, Zhongshan Road, Central District, Taichung City, Taiwan 400
Telephone: +886 4 2227 1927
Opening hours: Daily, 10AM-10PM
Website
4. Snap some photos at the ship-shaped Panding Church
Teepee-shaped Luce Memorial Chapel is probably the most famous church in Taichung. But Panding Church, built to look like a ship, is another unique one worth visiting – and you won't find it in most tourist guides!
The blue and white colour scheme is calming on the eyes, and needless to say, this architectural gem makes for beautiful photos.
Panding Church (磐頂教會)
Address: No. 15, Lane 361, Youyuan South Road, Longjing District, Taichung City, Taiwan 434
Telephone: +886 4 2631 2522
4. Catch an epic sunset at Gaomei Wetlands
While Gaomei Wetlands may not appear spectacular during the day, it's a whole different story at sundown. Watching the golden orb of the sun inch down towards the horizon feels almost surreal, and the row of windmills adds to the charm of the scene.
During low tide, you'll see little critters like mudskippers and crabs here
Stroll to the end of the 800m-long boardwalk and you'll reach an open area where you can walk on the wet sand. We chose to skip the extensive walking and instead picked a spot halfway down the path to sit with our legs dangling over the edge.
This was taken shortly after the sun disappeared into the horizon
Note: the vibrancy of the sunset scene here is quite weather-dependent. Check the weather forecast beforehand before making plans to visit. Sunset in Taichung usually begins around 5.30pm, so do reach with enough buffer time to catch the wetlands in its full splendour.
Gaomei Wetlands (高美湿地)
Address: Qingshui District, Taichung City 436, Taiwan
Telephone: +886 4 2627 0151
Opening Hours: 24/7
6. Walk through Painted Animation Lane's cartoon murals
Street art might be a common city sight no matter where you go, but instead of the usual graffiti, Taichung has a little alleyway known as Painted Anime Lane, dedicated to murals of cartoon favourites from our childhoods.
From Looney Tunes to Mr Bean and characters from the the anime Bleach, all designs are painted with impeccable workmanship. One might even think they were done by the original artists themselves!
Painted Animation Lane (動漫彩繪巷)
Address: Lane 100, Linsen Road, West District, Taichung City, Taiwan 403
7. Admire the European-style Xinshe Castle
Xinshe Castle looks like a scene straight out of a European fairytale. Funny thing is, this was neither built nor lived in by the Europeans. Origins of this place aren't clear, but no matter – we're in love with how serene and romantic it feels.
For some reason, Xinshe Castle's lake is completely green, but it's still a sight to behold
Spend some time strolling around and breathing in the fresh air here as you take in the lush greenery around you!
Xinshe Castle (新社古堡庄园)
Address: No. 65, Xiezhong Street, Xinshe District, Taichung City, Taiwan 426
Telephone: +886 4 2582 5628
Opening hours: Daily, 9AM-6PM
8. Visit Taichung's cutest cafes
Like Taipei, Taichung has lots of hip, unique cafes perfect for conquering with your best foodie pals. These are the ones we visited:
I'm Talato
At the entrance of I'm Talato, you'll be greeted with an abstract-looking sculpture of a see-saw piled high with giant cones of ice cream. Not hard to guess then that the cafe is all about ice cream!
The dining concept here is a little different: patrons are only allowed in for fixed 1-hour intervals, and seats are limited, so you'll have to come slightly earlier to chope your spot. Each entry ticket costs 150 NTD (S$6.79) and entitles you to 2 scoops of gelato – a good deal!
Flavours are unique too – while there are classics like Matcha and Chocolate, there were also never-heard-before ones like Dragonfruit, Sweet Potato with Cheese, and Blue Pea with Lemon.
I'm Talato (我是塔拉朵)
Address: No. 451, Yingcai Road, West District, Taichung City, Taiwan 403
Telephone: +886 4 2305 8908
Opening hours: Sun-Thu: 11.30AM-7.30PM | Fri-Sat: 11.30AM-8.30PM
Website
艸水木堂 (Cao Shui Mu Tang)
Step right up into the refurbished house that is 艸水木堂 (Cao Shui Mu Tang), and find yourself in a carnival-like setting of kitschy vanity mirrors and giant woodland creatures.
They serve up a mean breaded Panini sandwich – choose from flavours like Sweet Bacon Cheese (120NTD / S$5.43) and Peanut Butter Condensed Milk (80NTD / S$3.62). We picked the Fried Lobster Cheese (150NTD / S$6.79), which had generous fresh chunks of the crustacean betweeen stringy cheese layers.
You're allowed to put on these animal masks for some laughs and pictures!
As they specialise in takeaways, there are no seats, but you can stand at the bar counter to tuck into your meal. Alternatively, there are benches in the vicinity outside.
艸水木堂
Address: No. 364, Minsheng Road, West District, Taichung City, Taiwan 403
Telephone: +886 4 2301 9569
Opening hours: Daily, 11AM-7PM
Website
Blue Box
Lovers of the colour blue and all things beachy will have a whale of a time at Blue Box, an establishment serving up refreshing milkshakes and ice-cream. Though small, their seating area set against a pretty backdrop of dried flower sprigs, starfish, and artificial roses will make you feel right at home.
Quench your thirst with their Strawberry and Bluebery Milkshakes (90 NTD / S$4.07), both topped with multicoloured sweet treats like macarons, gummy strips, and marshmallows. The former will delight all sweet-tooths, while the latter is less saccharine.
There's also mermaid- and unicorn-inspired ice cream for you to indulge in, mostly at 90 NTD too.
Blue Box (藍箱處)
Address: No. 173, Yizhong Street, North District, Taichung City, Taiwan 404
Telephone: +886 955 132 267
Opening hours: Daily, 2PM-10PM
Website
Sowing The Sweets
With yellow and white as its main colour scheme, Sowing The Sweets is the epitome of cheery. If you're wondering about their name – the cafe serves cakes made to look like potted plants.
Decorated with a carrot-shaped meringue, their Chocolate Cake (130 NTD / S$5.88) appeared dry on the surface, but upon digging in, we were pleased to find that it was moist and dense enough without being too heavy. Another meringue-topped creation is their Tiramisu (130 NTD / $5.88) served with a little dripper of rum.
We also enjoyed the Salted Caramel Tart (115 NTD / $5.20), which had enough of a salty kick to offset the sweetness a little.
Sowing The Sweets (耕者有其甜)
Address: No. 234, Huamei Street, West District, Taichung City, Taiwan 403
Opening hours: Thu-Tue: 1PM-7PM (Closed on Wednesdays)
Telephone: +886 986 750 680
Website
9. Frolic in a sea of flowers at Zhong She Flower Market
Despite its name, Zhong She Flower Market is more of a gigantic flower field than a marketplace. Types of flowers you'll encounter here depend on the season – we got to feast our eyes on various blooms like lavender, lilies, and cheery sunflowers.
With props like windmills and a princess carriage, Zhong She Flower Market is ideal for lovey-dovey couple shots – you may spot some people taking their pre-wedding photos here.
Giant sunflowers that may be taller than you
Be sure to snap a picture at this pink piano surrounded by a carpet of flowers!
Zhong She Flower Market (中社观光花市)
Address: No.469-13, Sanfeng Road, Houli District, Taichung City 421, Taiwan
Telephone: +886 4 2557 6926
Opening hours: Daily, 8AM-6PM
Admission fee: January-March: 150 NTD (S$$6.79) | April-December: 120 NTD (S$5.43)
10. Munch on Taichung's best sandwiches from Hong Rui Zhen bakery
They might look just like the ones you can get at any HDB bakery, but don't knock Hong Rui Zhen's humble sandwiches till you try 'em!
While simple, their combinations of jam with cheese, egg with cheese, or ham with cheese are somehow inexplicably delicious. For most full-bodied flavour, go straight for the ham one. Each sandwich costs just 30NTD or less, so take the opportunity to load up while you're there!
Don't believe us? Even the locals will tell you that these are the best sandwiches in Taichung. We were skeptical at first, but ended up visiting the store thrice during our 3 days in the city and probably gobbled down more than 10 sandwiches each.
Hong Rui Zhen (洪瑞珍自由店 )
Address: No. 125-2, Zhongshan Road, Central District, Taichung, Taiwan
Opening hours: Daily, 9AM-10PM
Telephone: +886 4 2226 8127
Website
Book your flights and hotel for your Taichung trip with Expedia's app
All geared up and ready to go on your next trip? Expedia is a handy booking portal to use. They'll help you search out a whole list of flight and hotel options, suitable for all budgets and preferences.
Each booking will earn you points, which you can accumulate and use as credits for future bookings. For double the points, make your bookings on Expedia's mobile app (iOS, Android) instead!
The Expedia mobile app shows you a nifty map of the region of your choice, picking out hotels in various locations with different price ranges
For flight bookings, Expedia's app lets you sort search results according to preferences like price, airline, and whether or not there are stopovers involved. You can even filter out flights that don't have your ideal departure or arrival timings. If you book in advance, you'll be able to snag direct flights to Taiwan for prices as low as $250 or less.
So go on and make a hassle-free booking for your trip to Taichung with Expedia – you'll have truckloads of fun at Taichung's numerous scenic spots, quaint cafes, and the largest night market in the entire country!
---
This post was brought to you by Expedia.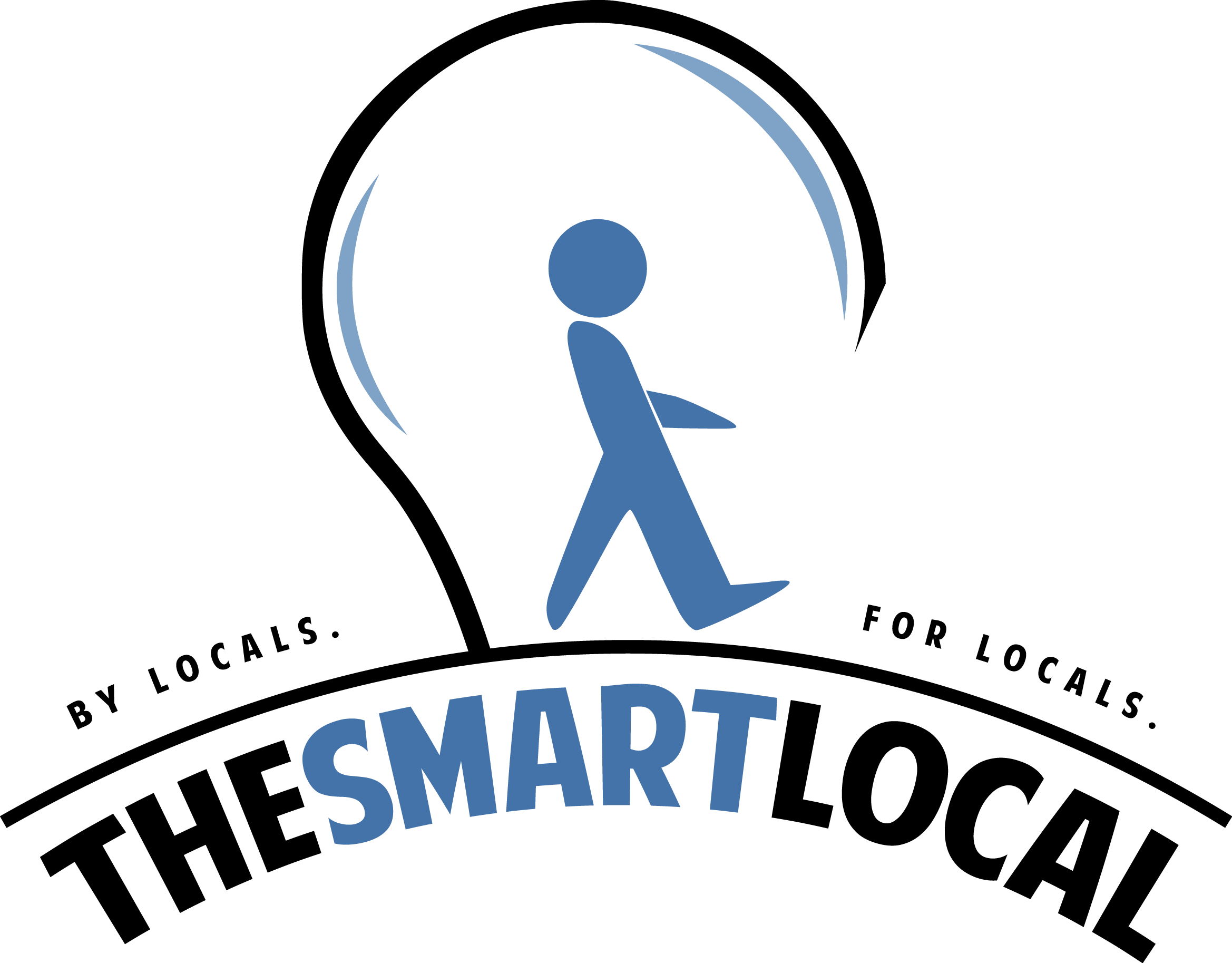 Drop us your email so you won't miss the latest news.