Cheap things to do in Taipei
My first trip around Taiwan can be summed up like this: a rushed 10D9N tour, in which half my time was spent in a coach with chatty aunties ruining my sleep, and having only 1-2 hours at each pit stop. In essence, touristy to a T.
This February, I got to complete a semester of study in Taiwan and finally had a chance to live as the locals do. With 5 months to spare in the land of bubble tea and smelly tofu, I embarked on a mission in search of hidden gems. Nope, not hipster cafes or stylish boutiques – this broke exchange student had to find ways to have fun without busting her budget.
Here are 12 low-budget places in Taipei where you can eat, play, and shop at to your heart's content.
– EAT –
1. Load up on ~S$2.30 cai png with free-flow soup
Before your waistline reaches the point of no return after your trip, take a break from all the XXL fried chicken for some good ol' Taiwanese cai png.
The sign reads: "Everything is 50 NTD, don't need to ask"
Just a stone's throw from Shilin Station is this humble store: 文林饭包 (wen lin fan bao). Specialising in quick takeaways, they take pride in whipping up more than 20 homely Taiwanese dishes daily. The best part? 3 vegetable dishes + 1 meat dish here cost an unbeatable 50 NTD (~S$2.30)!
Not sure if they switch up their dishes often, but I really enjoyed their fish fillets, and sweet and savoury Three Cups Chicken (三杯雞) – tender chicken stir-fried in a unique sauce made from rice wine, sesame oil and soy sauce. The dine-in area is tiny, but they more than make up for it with their free-flow soup of the day!
Address: No. 8, Fude Road, Shilin District, Taipei City, 111
Nearest Metro Station: Shilin (Red Line)
Directions: Alight at Shilin Station, turn right and walk towards Family Mart.
2. 所以奶茶 (Suo Yi Milk Tea)
Source: @l_ife1995
The Cun Cui He milk tea that Singaporeans went crazy for isn't wiped off the shelves as fiercely in Taiwan. In fact, the new 所以奶茶 (Suo Yi Milk Tea) – available in both green and red tea variants – are more popular there. I prefer the red version as it's got a stronger and more distinct taste.
Where: Most convenience stores and supermarkets
Price: 28 – 30 NTD (from S$1.30, depending on where you buy it)
3. Stuff yourself with ~S$0.25 kimchi- and curry-flavoured dumplings at Ba Fang Yun Ji
When street food starts to get jelak, head for Ba Fang Yun Ji's juicy guo ties (pan-seared dumplings). The Taiwanese brand is known for their unique kimchi- and curry-flavoured dumplings, so well-liked by the locals that they've got many franchises.
Source: @akkiistts
Unlike conventional ingot-shaped dumplings, theirs are thinner yet stuffed adequately with meaty goodness. They're super wallet-friendly too – at ~S$1.40 for a box of 6, you're essentially paying a mere ~S$0.25 PER DUMPLING. So, go all out and feast away!
Source: @heihciyoh
If you'd prefer something less sinful, try their Signature Pork and Leek dumplings which are slightly cheaper than the flavoured ones at 4.5 NTD (~$0.22/dumpling). Drinks here cost less than a dollar and those looking for a heavier meal can give noodle options like zha jiang mian a shot.
Image credit: @beeelle1603
Check out their locations in Taipei here
Website
4. Challenge your tongue with spicy fried chicken at The Devil's Chicken
By virtue of the "got queue means good" mentality, you've probably squeezed through the crowd just to get in line for Hot Star's XXL Chicken. But if their super-spicy jipa (chicken cutlet) still poses no kick, head for a lethal slice of Devil's Fried Chicken (70 NTD, ~S$3.50).
Source: @akiji1111
This fried chicken is a gem most people tend to overlook at Shilin Night Market. You'll get to pick your desired level of spiciness: mild, medium or extremely spicy. Pick wisely, dear. Even the cashier warns anyone who picks the spiciest option: "you sure? Our spiciness is different from the usual."
Seasoned spice eaters will be able to conquer this like a hero but for those who cannot tank chilli, pick the lowest spice level.
Source: Jessica
You definitely won't face the disappointment of biting into the chicken only to find out that it's 80% batter – 70 NTD (S$3.50) will get you a thick, succulent slab of well-marinated chicken breast with a fiery kick.
Where:
No. 11162, Taiwan, Taipei City, Shilin District, Shihlin Night Market
10853, Taiwan, Taipei City, Wanhua District, Guangzhou Street 241
No. 165, Section 4, Bade Road, Songshan District, Taipei City, Taiwan 105
23545, Taiwan, New Taipei City, Zhonghe District, 556 Hill Road
No. 21, Nanya East Road, Banqiao District, New Taipei City, Taiwan 220
5. Grab ~S$2.30 food combos at convenience stores for a quick bite
Some say that no one slays the convenience store game like Japan, but Taiwan's pretty impressive too, with many chains like Family Mart, 7-eleven, Hi-Life.
You can grab sandwiches, buns and onigiri with a drink to get a combo for as low as 39 NTD (~S$1.75). Some of my favourites include the Mentaiko Prawn Onigiri and Triple Cheese Sandwich. Combinations are seemingly endless, and recent promotions have widened the range of bread/onigiri you can choose from.
Where: 7-11, Family Mart, Hi-Life and more.
Price: 39 – 59 NTD (~S$1.95 – $2.95) per combo
6. Feast on Taiwan's unique KFC flavours that you can't get in SG
I was excited to finally try Taiwan's McDonald's 39 NTD (~S$1.90) breakfast deals. But out of all the fast food I've had there, KFC's got my heart.
It might sound silly to travel 1950 miles just to stuff your face with KFC chicken, but Taiwan's outlets have got some pretty bomb selections – such as chicken tenders for sides. What I like most is how their fries are coated in a peppery batter, similar to that of McD's twister fries. And these are available all year round – not just during CNY!
Source: @apple_c0618
Taiwan's KFCs only serve the "crispy" version of chicken (and not the "original" version), but they do spice up their chicken menu with different flavours frequently. The ones I've come across include Crispy Cheese and even Yuzu. Drink options are also more varied, with Milk Tea and sugar-free Sensha on top of the usual soft drinks.
Check out their list of locations here.
– PLAY –
7. Baseball batting at 30 NTD (~S$1.50) and shooting for only 100 NTD (~S$4.50)
Never thought that there was anything more than shopping and food at Ximending – until I found this arcade on the 8th floor of the Showtimes Cinema Building. This wonderland is home to claw machines, arcade games, as well as a baseball batting and air rifle range.
At only 30 NTD (S$1.50) per session, you can to bat 20 balls at various speeds of your choice. Bat, gloves and helmets are provided for safety – but do exercise caution! Those who've never batted before should go for the lowest speed. While it may seem intimidating from the start, it's actually pretty fun once you get into it.
Don't fret if you can't deal with balls flying at you – you could try shooting here too. At only 100 NTD (S$4.50) per session, you get to grab a gun – such as the air pistol and air rifle – and fire away at a target of your choice. Don't worry if you're a noob, 'cause the staff will go through a step-by-step demonstration with you first!
I went back on multiple occasions to try the other gun options but my favourite is still the air rifle. Shooting is an activity that's really exclusive and expensive in SG, so if you're here, seize the chance to tick this off your bucket list!
Batting:
30 NTD (S$1.50) per session
Self-service coin machines at each batting station
Shooting:
100NTD (S$4.50) per session
4 types of guns to choose from
Number of pellets differ for each gun
Location: 8F, Showtimes Cinema Building
Nearest Metro Station: Ximen
8. Have a purrrfect day of feline fun at Houtong Cat Village
Crazy cat ladies, rejoice – Houtong Cat Village is FULL of kitties, and the best part? Entry is free! Hop off at Houtong (猴硐) station to spend a chill afternoon with furry felines – minus the $12 price tag that you'd normally have to pay at the average cat cafe in Singapore.
Overlooked by most travellers, this little village is home to hundreds of cats. Houtong used to be a mining town and you will still be able to see remnants of the town's coal production culture near the train station.
You'll bump into a furry little one every few metres here! The cats are friendly and you are free to pet them as you wish. However, visitors are advised not to feed the cats with outside food.
You can rest your feet at one of the cafes here and munch on their adorable feline-shaped pastries and biscuits.
Nearest Railway Station: Houtong (猴硐)
How to go from Taipei Main Station:
Take a northbound train (non-Keelung bound) towards Ruifang
Alight one stop after Ruifang at Houtong
9. Cycle against the sunset at Shezi Island
Image credit: @kylel0922
If you'd like a change from the shopping and eating, make cycling around Shezi Island your next 'venture.
Cycling tracks at the edge of the sandbank allow for great views as you pedal along. Source: @kovis
Shezi Island isn't exactly an island, but rather a sandbank moulded by the Keelung and Tamsui Rivers. If you take fancy for cultural relics and old buildings, you'll find comfort here, away from the hustle and bustle of night markets and busy streets.
Source: @sarah.chen.307
There are limited eateries on this island so pack some snacks and a water bottle along. The only way to get to Shezi is by bus and after alighting at Fu'an Middle School, a less than 10-minute walk will land you at a youBike station, where you can rent a bicycle.
You'll need a Taiwan number to register for the bike service, so remember to purchase a SIM card beforehand! There are a total of 6 youBike stations on Shezi Island, and bike rental is only 10 NTD (~S$0.50) for every 30 minutes.
Check for the locations of all youBike stations in Taiwan here
Learn how to pay for youBike rental using your Easycard (Taiwan's version of ez link) here.
Getting there:
– SHOP –
10. Hit the alleys of Wufenpu for clothes as cheap as 50 NTD (~S$2.30)
If you, too, worship Bugis Street, you need to be here. A mere 3 minute walk from Citylink Mall at Songshan MRT is all it takes to reach Wufenpu (五分埔), home to more than 8 lanes of shops with the latest fast-fashion trends.
If there's just one place to go for 50 or 100 NTD picks in Taipei, this is it.
Scan the stores for their clearance racks to stretch your budget!
Though this district is more female-centric, there are shops catering to men's fashion as well.
However, Wufenpu can be a hit or miss for some people and with clothes priced from 50 NTD (~S$2.30) to as high as 400 NTD (~S$20), it really depends on the styles you're hunting for.
My best buys to date: floral off-shoulder top and pastel-pink pullover (100NTD/~S$4.50 each)
Tip: Drop by only after lunch because that's when all the shops are open, and allocate 2-3 hours for your shopping spree. End your day by taking a short walk to Raohe Night Market for dinner!
Nearest Metro Station:
Songshan 松山 (end of the Green Songshan-Xindian Line)
Houshanpi Station 後山埤 ( on the Blue Bannan-Line)
11. Get wholesale-priced snacks, beauty products, and more at Kuang Nan Fashion Shop
Just because it's named Fashion Shop doesn't mean they only sell cheap accessories and adorable socks!
With 25 branches throughout Taiwan, Kuang Nan Fashion Shop (光南大批發) is much revered as a one-stop departmental store for anything and everything at cheap prices. Each store consists of a few storeys and each floor is dedicated to products of different categories: beauty, stationery, snacks, household, electronics, watches and more.
Their beauty section is like an upsized version of Singapore's Venus Beauty
Fill your cart with renowned beauty brands like Hada Labo, Perfect Whip by Senka, and Biore at cheaper prices here. You can even score Liese/Lucido-L's hair styling products for less than $10 when they're usually $12-$15 in SG.
PSA to all students: Pentel's coloured markers are going for 8 NTD (~S$0.40) each, and Uniball Signo 0.38 pen refills are only 20 NTD (~S$0.90)!
Snacks here are cheaper than at convenience stores and you'll also find interesting local products like Salted-Egg Yolk biscuits, Dried Tofu snacks and flavoured meat jerkies. Snyder's Pretzels in the flavour Salted-Caramel – unavailable in SG – are also going for $49 NTD (S$2.45)! #justtakemymoney
Locations in Taipei:
No. 40, Xuchang Street, Zhongzheng District, Taipei City, Taiwan 100
(nearest to Taipei Main Station), Exit Z4, behind Shinkong Mitsukoshi Mall
No. 69, Section 2, Chongxin Road, Sanchong District, New Taipei City, Taiwan 241
No. 114, Section 4, Roosevelt Rd, Zhongzheng District, Taipei City, Taiwan 100
No. 116, Section 2, Yonghe Rd, Yonghe District, New Taipei City, Taiwan 234
Check out their full list of locations in Taiwan here
12. Bling up from just ~S$2.30 at Ximending's Pier Mei Accessories
Ximending is one of my favourite spots for food, knick-knacks and budget accesories! The streets there can be intimidating to navigate at first but with a little patience, finding Pier Mei Accessories will be well worth it.
You'll be able to find a wide range of fashionable earrings, necklaces, bracelets and coloured bandanas to switch up your daily look. Snag earrings from just 50 NTD (~S$2.30), and necklaces from 100 NTD (~S$4.50)!
Image credit: Piermei流行飾品
Tip: Combine your picks with your friends' because they often give freebies if you hit certain a amount within a single receipt.
Address: 40 / F, 40 Emei Street, Wanhua District, Taipei, Taiwan 10844
Website
Nearest Metro Station: Ximending
Directions:
Alight at Ximending Exit 6 and enter shopping district
Turn Left at KFC. PierMei is opposite Levis and New Balance.
Taipei beyond tourist guidebooks
We all have our Google-is-my-best-friend moments and sure is allowing your itinerary to take shape from it a very convenient thing to do. But beyond the glitz and glamour of Shifen's lantern-lit skies and Jiufen's famous taro desserts, I fell more deeply in love with the roads less travelled – some found by chance.
Houtong Cat Village
They say you won't know what's truly great about a city until you live like a local and I can't agree more. The next time you're in Taipei, make a different turn, walk a different street and ditch the night market you're used to. Because even with 150 days to roam many parts of Taiwan, I know there's still so much more to be discovered.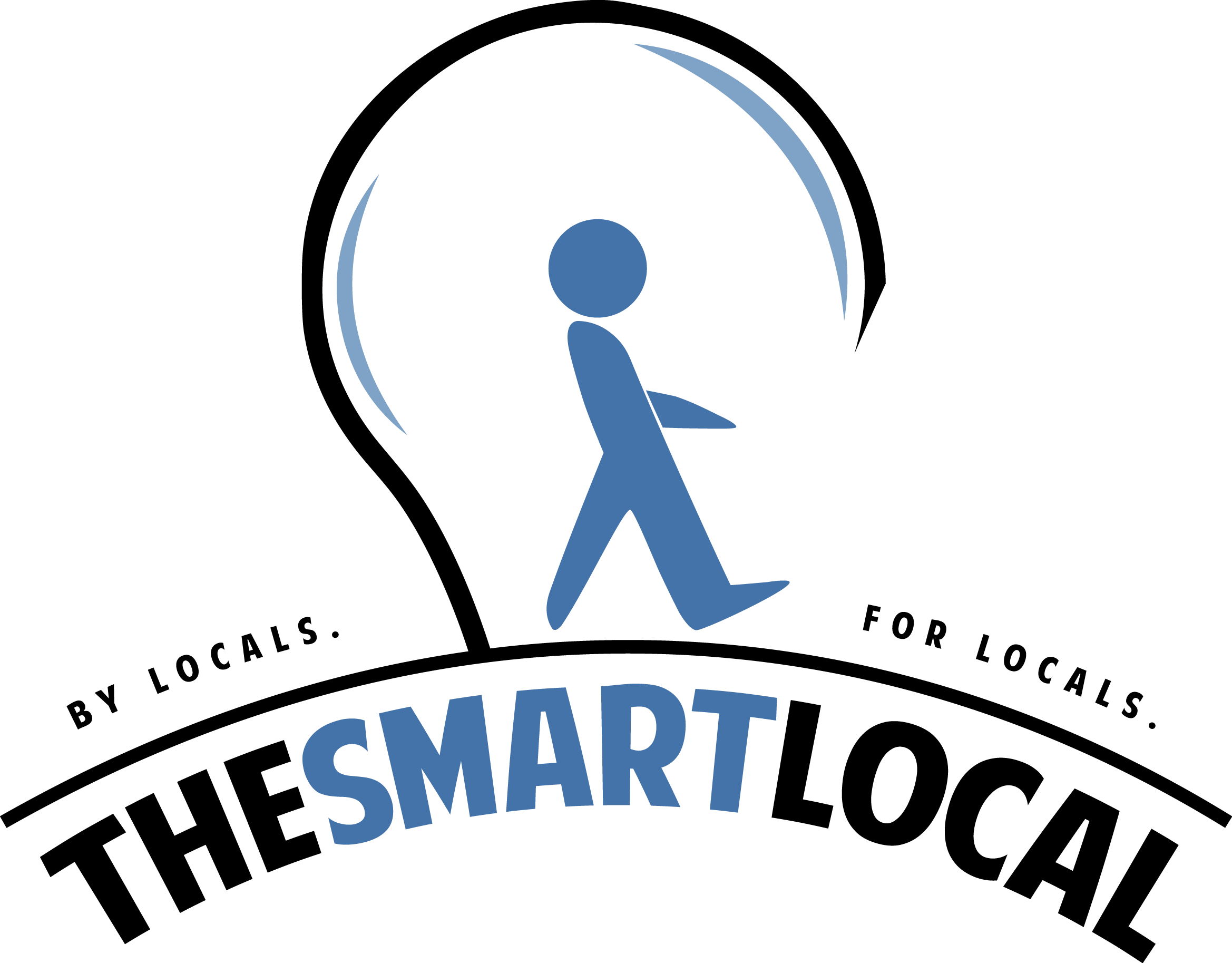 Drop us your email so you won't miss the latest news.