Floating hotels in Asia
Image credit: @ichan.ikhsan
A portmanteau of the phrase "floating hotel", flotels, as you may have guessed, are hotels perched atop bodies of water. Away from the hustle and bustle of cities and even other touristy beachside resorts, flotels are usually quieter and more ulu. After all, they are surrounded by nothing but the vast sea.
Some of us city dwellers may have hesitations about being far from civilisation, but you gotta admit: the thought of reclining in a huge villa with open waters around you is pretty hard to resist. Besides, a hotel room on level 56 isn't going to coo you to sleep with lazy ripples and gentle breezes.
For your next getaway, here are some floating resorts near Singapore which will excite your inner water-type Pokemon:
1. Song Saa Private Island, Cambodia
Image credit: @jabiroo
Cambodia may not usually come to mind when you think of luxe beach holiday destinations, but Song Saa Private Island proves otherwise.
Image credit: @designhotelgallery
Stilted above the pristine waters of the Gulf of Thailand, their largest overwater villas come with 2 bedrooms, an outdoor terrace with daybeds, an infinity pool facing the ocean, as well as a personal host and private chef to take care of your dining needs!
Address : Koh Ouen Private Island, Koh Rong Archipelago, Near Sihanoukville, Cambodia
Rates: From $1217/night
2. Shwe Inn Tha Floating Resort, Myanmar
Image credit: Shwe Inn Tha Floating Resort
While you won't be sleeping on 4-digit thread count sheets, the rooms at Shwe Inn Tha Floating Resort are unapologetically unpretentious. The genuine hospitality of the staff is also highly raved by visitors.
Image credit: @mireia_izquierdo
Don't be mistaken though – this isn't a total kampong. The resort also houses several bars, a pool, and round-the-clock room service.
Image credit: @paneets
Address: Inle Lake , Nyaung Shwe Township , Shan State, Nyaung Shwe 11411, Myanmar
Rates: From $152/night
3. Mabul Water Bungalows, Malaysia
Image credit: @lindachan_tw
Known for having some of the world's most vibrant vistas, the limpid waters surrounding Mabul Water Bungalows are a dream to explore. Thanks to its shallow reefs, divers can witness creatures like reef sharks, turtles and trevallies in larger schools and greater frequencies, without venturing into the deep.
Image credit: @cattaleeya_schulze
Some diving areas have daily quotas on the number of divers allowed per day, so be sure to call in advance to reserve your spot!
Image credit: @rubyruru
Address: Lot A-1-G, Block A, Signature Office, KK Times Square, Off Coastal Highway, Kota Kinabalu, Sabah, Malaysia, 88100, Malaysia, 88100, Sabah, Malaysia
Rates: From $580/night
4. The Floathouse River Kwai, Thailand
Image credit: Light Foot Travel
Eschewing modern advances, The Floathouse River Kwai is accessible only via boat and you'll come to appreciate their preservation efforts once you settle down. Styled with teakwood furniture, every room comes with an open balcony for an unobstructed view of the river, along with a swing.
Image credit: Thai Tour
Activities-wise, The Floathouse offers onsite action like canoeing and raft boat rides if you don't wish to stray too far from your villa. But if you're feeling more adventurous, partake in the Treetop Adventure or trudge terrains to catch sight of waterfalls – you can book all these activities on their website.
Address: Wang Krachae, Sai Yok District, Kanchanaburi 71150, Thailand
Rates: From $183.34/night
5. Pulo Cinta, Indonesia
Image credit: @ichan.ikhsan
If you didn't know, "cinta" means "love" in Malay – and it's no coincidence that the villas are arranged in the shape of a heart! So bring your bae here for some relaxing island lovin'.
Image credit: Panorama Destination
It might be the warm hues of the villa interiors or impossibly clear waters – there's something about the Pulo Cinta that's unmistakably homey. There are even wooden swings and hammocks planted in the shallow parts of the seabed, so you can rocks all your stresses away while staring out into the vast unobstructed waters.
Image credit: @tinihitakara
In the day, indulge in water activities like snorkelling, or chill with a bottle of booze as you dip your feet into the cool waters. Come nightfall, trade your daytime adrenaline for a mellow stargazing sesh. Watch as the spotless skies get dotted with the most spectacular collage of space diamonds, right from your attached veranda.
Address: Patoameme, Botumoito, Kabupaten Boalemo, Gorontalo, Indonesia
Rates: From $376.68/night
6. Gayana Eco Resort, Malaysia
The Ocean Villa at Gayana. Image credit: Audley Travel
Villas at Gayana Eco Resort have a rustic charm about them, with wood-panelled floors and furniture.
Image credit: @divineabodescouter
The folks at Gayana are committed to environmental conservation, and advocate a symbiotic relationship between humans and nature through a throng of activities – one of these being a guided diving experience at PADI Dive Centre, which lets you get up close to marine life even if you don't have a diving license!
Address: Malohom Bay Pulau Gaya, 88000 Kota Kinabalu, Malaysia
Rates: From $646/night
7. Telunas Resorts Private Island, Indonesia
Overlooking the immaculate Sugi Islands, the Telunas Resorts Private Island is just a boat ride away from Singapore via Batam for those who are in dire need of a quick getaway. Here's the caveat: there'll be no phone service, WiFi or even TV signal. But if you're all for going off the grid, this corner of the world will be perfect for your escape.
Their double-storey Sea Villas are super spacious
Take this time to unwind with water activities like stand up paddling and kayaking, have real conversations with those around you, or simply bask by the shore with a good book for some me-time.
Read our article on Telunas Private Island here!
Address: Jalan Anggrek Luar #23, Baloi Persero, Sugie, Moro, Kabupaten Karimun, Kepulauan Riau 29442, Indonesia
Rates: From $224.68/night
8. El Nido Lagen Island Resorts, Philippines
Image credit: @corrine_t
Nestled between a lush forest and calming lagoon, the El Nido Lagen Island Resort has got it all for travellers who wish to lepak amidst nature. If you're up for some exploration, find solace in a walk through the forest – and try to spot some of the exotic feathered friends that reside within!
Image credit: El Nido Resorts
Those who'd prefer something less outdoorsy can stay and enjoy the resort's amenities, and treat your body to some TLC at the spa. Just make sure you don't miss the gorgeous sunset!
Address: El Nido, Palawan 5313 Philippines
Rates: From $638/night
9. 4 Rivers Floating Lodge, Cambodia
Image credit: Green Pearls
Binding the floatel concept and glamping into one, 4 Rivers Eco Lodges is also a social enterprise of sorts – the lodge provides job opportunities for village locals, and only only eco-friendly materials were used for the construction of the floating tents.
Tatai waterfall. Image credit: @bapt.lab
From taking a dip in the relaxing Tatai waterfall to visiting a nearby village, the lodge offers many activities that allow guests to explore the untouched side of the country. Embark on a guided trek to catch glimpses of wildlife like the rare Javan Rhino, Indochinese Tiger or Asian Elephant.
Address: Koh Andet Island, Tatai, Cambodia
Rates: From $236/night
10. Mekong Floating Bungalows, Cambodia
Image credit: Eat Play Surf
From seeing local fishermen yield their last catch of the day to the city lighting up as the sun sets, you've got the best seat in the house at the Mekong Floating Bungalow. Elegantly furnished, the floatel is fully self-sufficient, with a mini restaurant and bar right next door.
Image credit: The Phnom Penh Post
For a more worthwhile experience, we'd suggest taking the full package, which includes a sunset cruise, dinner, next day breakfast and a return boat trip for when your stay comes to an end.
Image credit: Mekong Getaways
Address: On the Mekong River in front of Phnom Penh, Areysat, Phnom Penh, Cambodia
<Rates: From $164/night
11. Lexis Hibiscus Port Dickson, Malaysia
Image credit: Lexis Hibiscus Port Dickson
Located in The Palm Islands – the Dubai of Malaysia – the Lexis Hibiscus Port Dickson is a floatel known for its distinct flower formation when viewed from above. As the Guinness record holder for the most swimming pools in a resort, Lexis Hibiscus has each of its rooms attached to a personal pool ideal for unadulterated, solitary relaxation.
Image credit: @puddingricebug
What's more, guests can look forward to complimentary buggy rides that'll send you and your luggages right to your doorstep. Way to amp up the VIP feels.
Address: 12th Mile, Jalan Pantai, Port Dickson, 71250 Pasir Panjang, Negeri Sembilan, Malaysia
Rates: From $179/night
Floating resorts in Asia for the ultimate getaway
Reintroducing you to the allure of nature, these floatels echo a much different ethos compared to cookie cutter hotels and Airbnb apartments, with tranquil surroundings that will help you regain a sense of zen before returning back to your hectic schedules.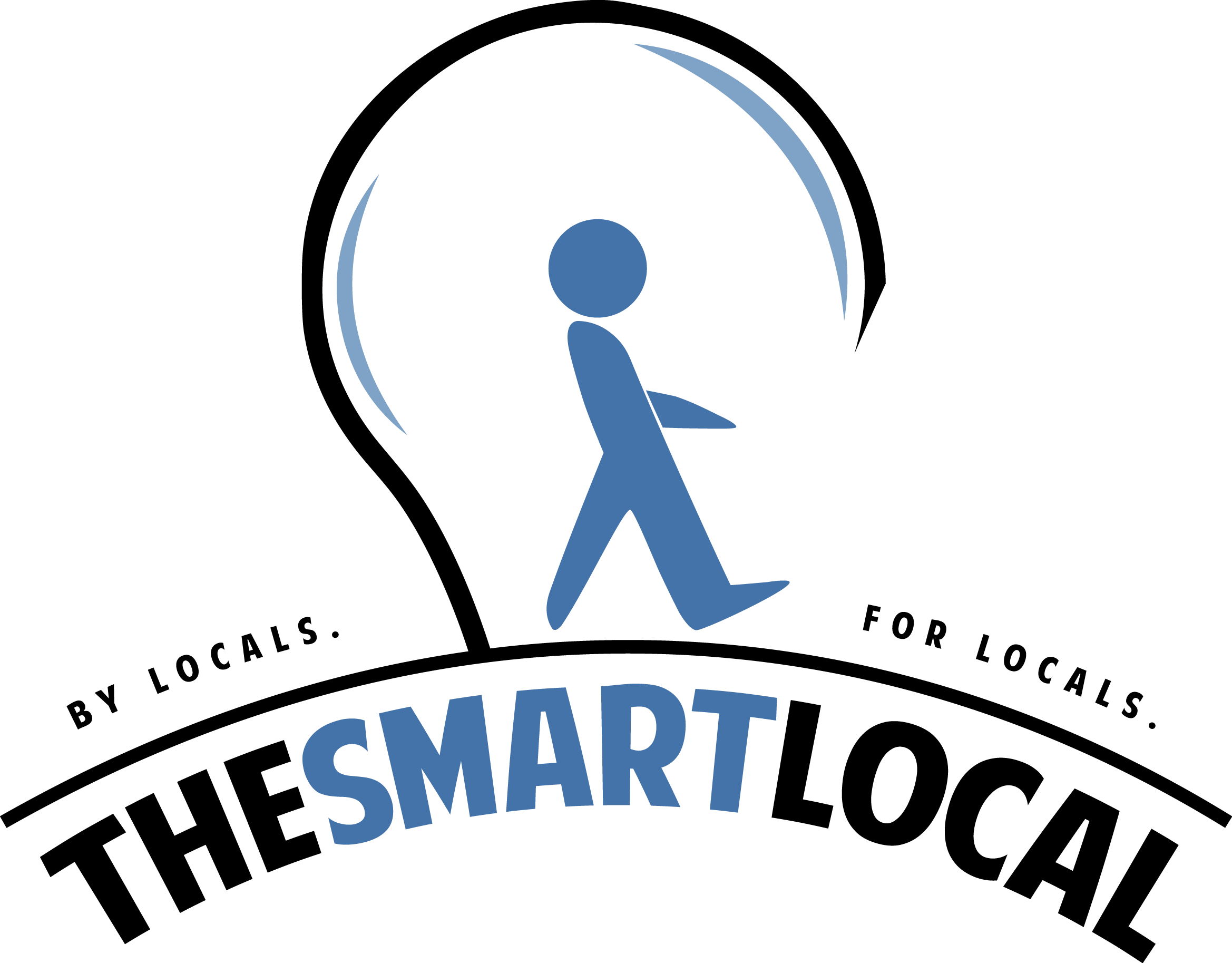 Drop us your email so you won't miss the latest news.