A weekend escape at Telunas Private Island
Ever scrolled through someone's Instagram feed right after they returned from the Maldives? It's pretty depressing to think about when all you can afford is a trip to Sentosa beach.
Good news, there's no need to save long long for this seemingly elusive beach resort holiday. You can now just catch a ferry from Harbourfront Terminal and reach your blue-water paradise in just 2.5 hours.
As 'too-good-to-be-true' as this sounds,Telunas Private Island is an undiscovered gem amidst the Indonesian Riau Islands, that's SUPER near Singapore. Telunas Resorts is a perfect escape from the time-starved Singapore we live in. Whether you go with bae or your family, there is something to do for everyone at Telunas. Here are 10 vastly differing things you can do on this private getaway:
1. Experience a 10 m free-fall into the ocean
It's beyond shiok to let yourself fall into cool clear turquoise waters from a scorching platform on a sunny day. At Telunas Beach Resorts (which is a 15-minute boat ride away from Telunas Private Island), the tower jump is a tall structure approximately 7 metres above sea level, made for people to jump off. With no option of wearing a life vest for safety reasons, this isn't recommended for non-swimmers.
Here's a tip – don't think twice before you jump. Actually, don't think at all 'cause once you do, it's not gonna happen!
Price: Completely free
2. Jump off the edge of a waterfall
In case a free fall into the ocean isn't enough for your fearless self, voluntarily jumping into an opaque black abyss is always an option at Telunas. They don't call it 'Black Pool Waterfall' for no reason – it's actually a black pool. Locals claim that despite its inky appearance, the water is extremely fresh.
If you're wondering how we got to the edge of the waterfall – that's right, we climbed our way up. With 3 main cliffs of varying heights, you get to choose the intensity of your death jump.
Spot me getting ready to jump off the highest cliff
Note: Jump from the highest cliff (about 12m above the water level) at your own risk – make sure you go with a local to judge the depth.
3. Go on a 10km hike through a jungle
If taking the 'casually-frolicking-on-the-beach-in-my-bikini-to-show-off-my-beach-bod' shot isn't all you care for, Telunas doesn't only provide you with beautiful blue waters. Telunas Resort arranges jungle hikes where a local guide leads a group of guests on a 10 km route through a jungle that leads to the Black Pool Waterfall mentioned earlier on.
Price (for Private Island guests): Free of charge
Price (for Beach Resort guests): IDR 250,000 (~S$26) per person
4. Be fitspo and go kayaking/stand-up paddling
If hardcore hiking or jumping off waterfalls ain't your thing, you can always go for something milder that'll still keep you active. Take the amateur kayaking and stand-up paddling you do at Kallang Basin a notch higher with the Indonesian currents. For Private Island guests, rentals of kayaks and stand-up paddles are free-of-charge and available at any time of day.
Locals say you can even kayak to the Beach Resort, which is visible across the waters from the Private Island. However, do so at your own risk, as the currents can be unpredictable.
Price (for Private Island guests): Free of charge
Price (for Beach Resort guests): From IDR 125,000++ (~S$13) per pax
5. Do yoga at your balcony with mad sunrise views
A B/W shot for the 'gram.
Wake up, get ready, then off to work on a crowded train – it's all way too familiar. Who has time to meditate in lotus position to start the day off in Singapore? At Telunas, you can finally take a breather from the life back home and start your day off with a private couple yoga session at your Sea Villa balcony.
With enough space to stretch out multiple mats or towels, the spacious balcony pampers you with a 180 degree view of the sun peeping at the horizon of the shimmering blue sea. The sun rises at any time from 5am to 6am, so be prepared to wake up extra early to catch it!
6. Learn how to make legit Indo sambal from local chefs
One of our meals, served with homemade sambal at the side
Forget 2.5 hours – if I had to travel even a week to get to Telunas, I would just for their homemade sambal. With the perfect balance of sweet, fragrant, and spicy flavours, their sambal can be paired with literally any of our local dishes. At the cooking class arranged by Telunas Private Island, you will get to learn the authentic recipe to this super bomb sambal by the chef himself.
Note: You can buy their sambal as a souvenir, but make sure you let them know at least a day or two in advance, as the preparation time is rather lengthy!
If you're too lazy to learn how to cook, you could always just arrange for a private candlelight dinner for 2 [IDR 350,000 (~S$37) per pax] at your very own balcony instead.
7. Gather around a cozy bonfire to roast marshmallows
Scientists say that staring at flickering fire relaxes our muscles and lowers blood pressure as a result of evolution from the Stone Age, where log fire kept cavemen safe. That's why we enjoy bonfires so much – apart from roasting marshmallows, of course.
On some nights, the staff at Telunas arrange a bonfire where guests are highly encouraged to join and mingle around. If socialising doesn't sound like your cup of tea, you can always just go for the marshmallows!
Before it gets all dark in time for the bonfire, make sure you catch the breathtaking sunset. Lie down on the 2 deck chairs at the jetty, made specially for just 1 couple to soak in the view exclusively.
Price: Completely free
8. Stargaze at a myriad of stars through a zai telescope
This telescope is powerful enough to see Jupiter's moons!
You now get to look up to a whole milky way of stars instead of our usual bare Singaporean sky. Grab a towel, head to the beach and lie down to stargaze at the twinkling sky. For those more inclined to astronomy, Telunas has a super next level Orion 130ST Telescope that you can admire the stars with!
Price: Completely free
9. Get a massage at an overwater spa amidst the tranquil ocean
With a view of the sparkling turquoise sea and the cool breeze gently sweeping past your bare skin, this newly opened overwater spa is the definition of zen. You may even fall asleep to the sound of crashing waves – that's how calming the whole setup is. Curtains are also used as partitions between massage areas for privacy, so don't worry about random fishermen at sea looking in.
Price: Treatments from IDR 350,000++ (~S$37) onwards
10. Stay in an atas Sea Villa with ultra romantic vibes
It ain't a dream at Telunas – every morning, you wake up to the splendid view of the vast ocean beyond your huge balcony. It's exactly like the "Good morning" Instagram photos you see of models living the good life.
There is a ladder in the living room, leading to the second floor
Walking out to the super spacious balcony
Although catered for 2, the villa can comfortably accommodate a whole family with the kid's loft upstairs
Price: Current double occupancy rates from IDR 2,100,000 (approx S$221) per night. With effect from December 2017, double occupancy rates will be from IDR 2,950,000 (approx S$299)*
*Minimum booking of 2 nights
Disconnect to reconnect with your loved ones
You never fully spend time with anyone unless you devote 100% of yourself to them. This island has no WiFi, no signal and… no aircon. Any typical Singaporean would start freaking out at this point but don't worry – it is really liberating to take a clean break from constantly checking your email for a few days and really just relax.
And as for no aircon, you won't be dying in the heat because Telunas has some pretty strong wind; we didn't even have to use the ceiling fans!
180 degree view of the ocean from the villa's balcony
Definitely worth a visit, Telunas Resorts will leave you wanting to come back for more of such getaways. Best part, you don't even need to take a flight over. Hassle-free and totally chill, your beach resort dream can become a reality at Telunas. May 2019 Promotion: book 3 nights and get the fourth night free with the link below!
---
This post was brought to you by Telunas Resorts.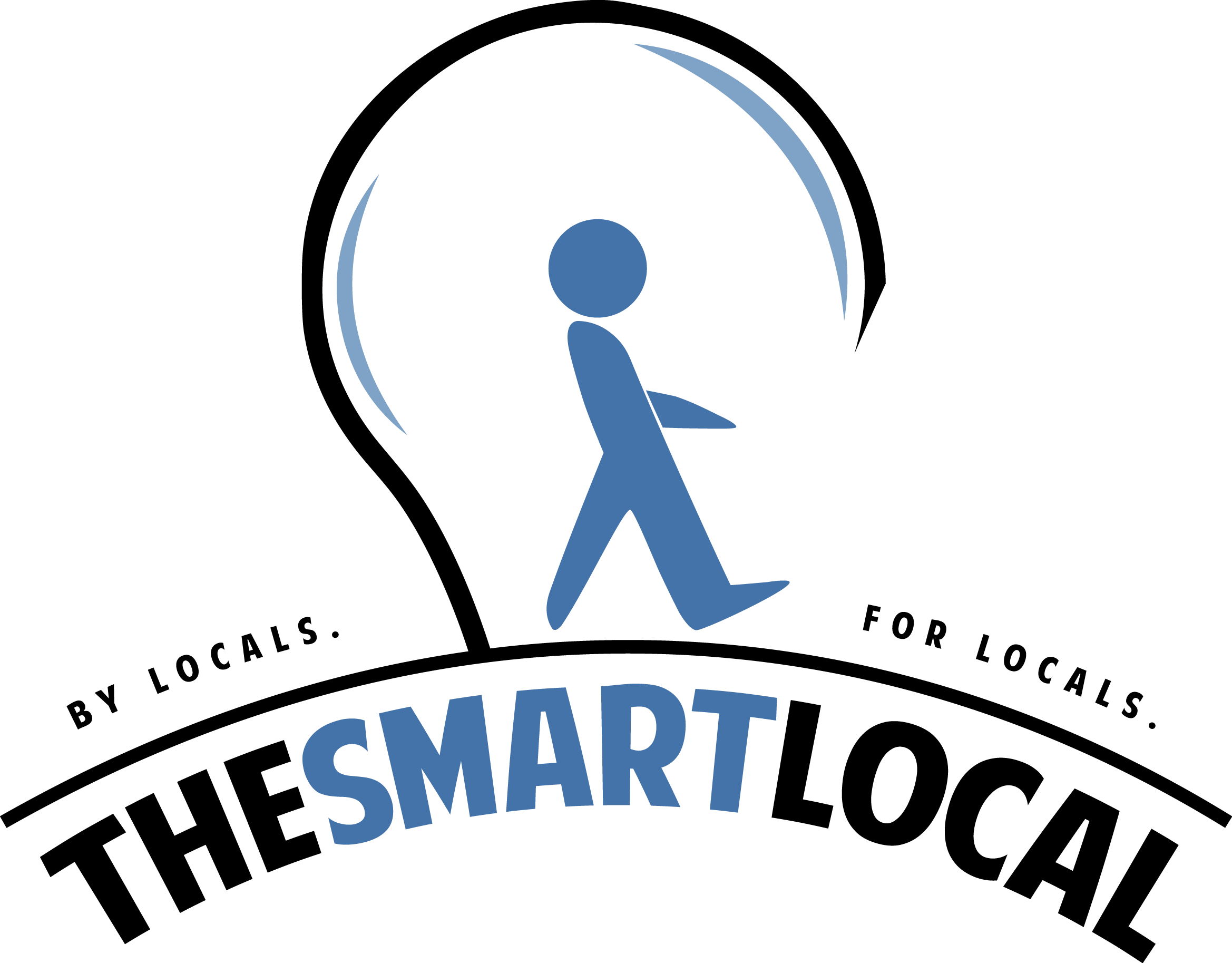 Drop us your email so you won't miss the latest news.