Australia and New Zealand's photogenic nature spots
Images adapted from: @monzi_c, @henrylim88, @mtstromloobservatory and @louisefeige
Jetting over to Australia and New Zealand bears a lot more remarkable sights than just cute sheep frolicking on grassy plains and cuddly koalas munching on eucalyptus. We've uncovered 11 must-visit locations across the Southwest Pacific with natural wonders like crystal clear rock pools, snowy mountain peaks and a pink lake.
Whether you're a seasoned DSLR-wielding photographer or a casual connoisseur of Instagram #aesthetics, these places are picture-perfect, no doubt.
1. Canberra – Mount Stromlo Observatory
Image credit: @mtstromloobservatory 
For anyone whose childhood ambition was to be an astronaut, Mount Stromlo Observatory is a dream come true. As the official headquarters of Australian National University's Research School of Astronomy and Astrophysics, this is a rare setting where anyone and everyone can delve into the scientific mysteries of the galaxy.
Image credit: @mtstromloobservatory 
Mark your calendars for April to September, 'cause that's when public Astronomy Nights will be held for one and all to learn about outer space. The observatory offers private stargazing sessions with legit telescopes used by the pros. Sounds like a perfect date idea for couples with an affinity for the moon and the stars!
Getting there: 30-minute drive from Canberra Airport
Click here to find out more
2. Adelaide – Lake Bumbunga
If you've ever fantasised about prancing around in a giant pool of pink lemonade, Lake Bumbunga is the spot for you. A naturally-occurring wonder indeed, the habitation of certain algae breeds is what lends this salt lake its rose-tinged facade.
Catch it at the brightest points of the afternoon, where the water reflects the blue sky.
Image credit: @monzi_c
You're free to walk across the expanse of the lake. Some visitors opt to do it barefoot to soak in the minerals' skincare benefits, but we'd advise wearing proper shoes for protection against sharp rocks.
Getting there: 1 hour 45 minute drive from Adelaide Airport
Click here to find out more
3. Brisbane – Kooroomba Vineyard and Lavender Farm
Image credit: @henrylim88
In addition to being an obvious favourite among nature lovers, the Kooroomba Vineyard and Lavender Farm is also a hotspot for avid photographers. The luscious fields of lavender make it a prime spot for OOTDs and drone shots alike.
Image credit: @ausmican
It's also a super popular destination for weddings, with a dedicated space for solemnisation ceremonies, outdoor receptions and banquets. Featuring dreamy wooden pavilions and trellises intertwined with blooming vines look straight out of a fairytale, it's no wonder so many couples flock here to mark their special day.
Getting there: 1 hour 30 minute drive from downtown Brisbane
Click here to find out more
4. Melbourne – Bushrangers Bay
These pictures don't lie – the crystal clear waters at Bushrangers Bay are just as breathtaking in real life. A must-have on any Melbourne itinerary on top of the usual cafe-hopping and street art perusal, the rock pools amidst rugged basalt cliffs make for a priceless relaxation experience.
Image credit: @elizasum
Take our word for it, wading around in them is 10 times more rejuvenating than any spa or jacuzzi out there. That said, be sure to monitor the tide levels ahead of your visit as strong currents or unexpected waves are a potential hazard.
Getting there: 1 hour 40 minute drive from downtown Melbourne
Click here to find out more
5. Christchurch – Aoraki Mount Cook Village
Image credit: @cgcreative
Growing up in the sweltering heat of the Little Red Dot, catching snowfall is on many Singaporeans' bucket list. Go big or go home and make your first experience a trip to Aoraki Mount Cook Village in Christchurch, home to magnificent snow-capped peaks that are almost too perfect to be true.
Image credit: @louisefeige
Seasoned hikers can set out to conquer the mountain walks while beginners can opt for the less physically-demanding bridge trail. Either way, you'll be rewarded with a bird's eye view of whimsical herb fields and the milky white lake that runs through the valley, made opaque due to the glacial sediment.
Getting there: 4 hour 15 minutes drive from Christchurch Airport
Click here to find out more
6. Auckland – Cornwall Park
Image credit: @joyhoney25
This just in: Sakura is no longer synonymous with Japan. You can jet on over to New Zealand for an equally marvellous sight 'cause come springtime, the trees in Auckland's Cornwall Park come alive with a flurry of cherry blossoms.
The lush greenery, deep blue skies and pastel pink petals make it the perfect setting for an old-school picnic. Besides offering a panoramic view of the rolling hills, Cornwall Park is also a farming region. So keep your eyes peeled for roaming cows and playful lamb!
Getting there: 20-minute drive from Auckland Airport
Click here to find out more
7. Cairns – The Gatz Balancing Rocks
Fun fact: "Cairn" is actually a noun meaning "mound of rough stones built as a memorial or landmark". So it makes sense that Cairns, Australia, is home to the Gatz Balancing Rocks; adorable structures that form quite the pebble party on a beach alongside the busy Captain Cook Highway.
Image credit: @onlybeyoutothefull 
While the origins of the Balancing Rocks are widely debated, the upkeep is definitely man-made. Any time an overnight storm or sudden high tide knocks them over, enthusiastic locals and tourists alike rush over to build them up again. Challenge your friends to see who can build the tallest "rock tower"; winner gets ultimate bragging rights.
Getting there: 30-minute drive from Cairns Airport
Click here to find out more
8. Wellington – Castlepoint
Image credit: @gabbyyoke
This is for the stressed city dweller who desperately needs a getaway to somewhere quaint and idyllic. Castlepoint is a little beachside town in New Zealand's capital, Wellington. With a population of just a few thousand, you can be sure that the vibes are cosy and everyone's just brimming with smiles and good cheer.
Image credit: @philipwindley
The highlight is definitely the boardwalk trail leading to the majestic Castlepoint Lighthouse, built back in 1913. Set off in the evening for optimum temperatures and an unparalleled view of the sunset as the backdrop of the century-old lighthouse in all its glory.
Getting there: 2 hour 40 minute drive from Wellington Airport
Click here to find out more
9. Perth – The Pinnacles
This one's a quirky attraction you should definitely intro to that friend who's mad about conspiracy theories. The Pinnacles reside in a small town in Perth called Cervantes and bring throngs of curious visitors each year to witness the bizarre rock structures, which some claim to be proof of alien life. *gasp*
Image credit: @kilometerslovers
Dotted across the desert, they're actually limestone formations and can reach staggering heights of up to 3.5 metres. Alien sightings aren't guaranteed, but you might very well come across a kangaroo or two as the area is known to be their grazing ground.
Getting there: 2 hour 20 minute drive from downtown Perth
Click here to find out more
10. Darwin – Litchfield National Park
Image credit: @nath_lew
The numerous waterfalls at Litchfield National Park make it an ideal getaway for anyone who was captivated by the landscape shots of Pandora, a.k.a the make-believe world featured in Avatar.
Image credit: @backpackerhumpback
The different sizes and depths of the cascading water holes suit all types of vacationers, whether you're looking to take a dip in the plunge pools or just shoot some ethereal pics for the 'Gram. One thing's for sure, being surrounded by the beauty of nature with the crashing of water as the soundtrack just makes all your stress melt away.
Getting there: 1 hour 20 minute drive from Darwin Airport
Click here to find out more
11. Sydney – Jacaranda blooms
The exotic jacaranda blooms are one of Sydney's biggest points of pride. Typically occurring mid-October to November each year, visitors get to see rows upon rows of trees cloaked in vibrant flowers, petals showering the pavement to create enchanting seas of purple.
Image credit: @henry.vuong123
During jacaranda season, you'll be able to spot the blooms throughout the New South Wales' capital from the bustling city harbour all the way to quiet suburbs and neighbourhood parks.
If you wanna go the extra mile though, the Grafton Jacaranda Festival is an annual affair showcasing jacarandas at their most spectacular state along with parades to ring in maximum springtime cheer.
Getting there: Numerous locations throughout Sydney
Click here to find out more
Fly direct to Australia and New Zealand with Singapore Airlines and SilkAir
The next-level aesthetics of these places may have you awestruck and thinking you'll only ever get to see them through a screen, but fret not. Thanks to Singapore Airlines and SilkAir, you can fly directly to each of the locations mentioned here – from as little as 4.5 hours!
Image courtesy of Singapore Airlines, 2019
Check out our other guides with Singapore Airlines here:
---
This post was brought to you by Singapore Airlines.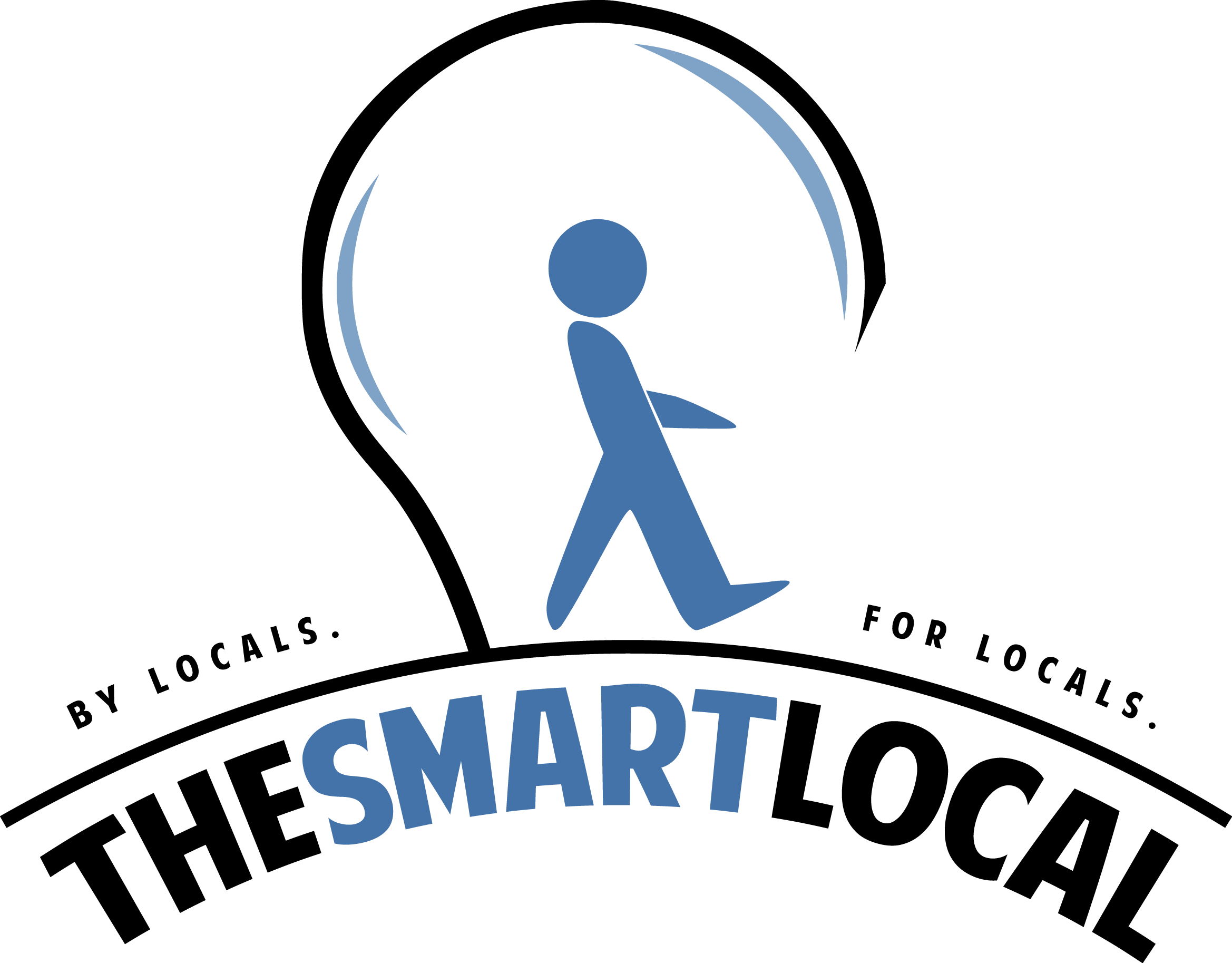 Drop us your email so you won't miss the latest news.