Night markets in Southeast Asia 
There's no real substitute for the sizzle of barbecue on skewers or a good feet massage after a long night exploring on a holiday. Thankfully, there are underrated night markets right here in Southeast Asia that are 1) close enough for a weekend trip, 2) craaazy cheap, and 3) as this article will show, full of delicious food.
Here are the night markets to look for the next time you're on a weekend trip!
1.  Ben Thanh Night Market, HCM City (Vietnam)
Not to be confused with its more popular cousin, Ben Thanh Market, that closes at 7PM, Ben Thanh Street Food Market operates daily till midnight, ensuring you won't go to bed hungry.
Just a few minutes away from Ben Thanh Market, this night market's known by locals to be more hipster, meaning that while the food here's slightly pricier, it's also one of the cleaner markets in HCM City, with toilets readily available.
Image credit: @benthanhstreetfoodmarket
Image credit: TravelMacho
There's an extensive range of local and international food here, from bun cha (grilled pork and noodles) and pho to kebabs, tacos, and even avocado shakes. And just like any other hipster eatery, you can check out their Instagram account to find out what other food they have.
Image credit: @bytnboh
Besides the food, there's also live music on Tuesdays and Saturdays, as well as graffitied walls for IG stories.
Ben Thanh Street Food Market
Address: 26-28-30 Thủ Khoa Huân, Phường Bến Thành, Quận 1, Hồ Chí Minh 700000, Vietnam
Opening Hours: Daily till midnight
2. Angkor Night Market, Siem Reap (Cambodia)
While Bangkok will always be my go-to in Southeast Asia for a good massage, reports of US$5/hour massages ensure that Angkor Night Market is a must-visit if I ever find myself in Siem Reap. Just off the popular Pub Street, Angkor Night Market is also known as the Original Night Market, due to the widespread local belief that it's the first ever night market in the whole of Cambodia.
Image credit: @yaaaaaaji
Delicacies available here that's rarely found in other countries include creepy crawlies like bugs and worms. Not suited for everyone's taste buds, but perfect for dares with adventurous friends.
Image credit: All Events In
And if you'd prefer to give that a miss, there's a food court with local, Western, and Asian cuisine that's decently priced. One of the more unique delicacies to try is kralan, otherwise known as bamboo sticky rice. Made of sticky rice, coconut milk, and black beans packed into a bamboo stick, it is then slowly roasted over a charcoal fire until cooked. Also, look out for Banh Sung, a vermicelli noodle with pork, dried shrimp and topped generously with peanuts.
Image credit: @hungyloveletters
Tip: you can pay in Cambodian Riel (KHR) or USD, although I hear say you'll get better rates if you pay in Riel.
Angkor Night Market
Address:  Angkor Night Market St, Stung Thmey Village, Sangkat Svay Dangkum, Siem Reap Town – Kingdom of Cambodia
Opening hours: Daily till midnight
3. Genteng Night Market, Surabaya (Indonesia)
Known mainly as an electronics market where locals get everything from transistors to circuit boards, Genteng Night Market truly comes alive at night, when street food vendors set up their stalls. Here, you get the true Surabaya experience.
Image credit: tesyasblog
No hipster avocado shakes here, as the vendors have years – perhaps even decades – of experience peddling their tried-and-trusted recipes. Try krengsengan, a rather unique fried noodle/rice mixture, or get a bowl of mie bakso.
With a pretty wide variety of stalls open for business each night, those who easily get hungry at night would do well to stay in the area.
Image credit: tesyasblog
Genteng Night Market
Address: Pasar Genteng Baru Surabaya, Jalan Genteng Besar No.82, Jawa Timur, Indonesia
Opening hours: Till late daily
4. Yangon Night Market, Yangon (Myanmar)
Image credit: All Events In
As a self-confessed nerd, it struck me when I realised how strikingly similar the story of Yangon Night Market is to the origins of hawker centres in Singapore:
Yangon's street vendors provided convenient food, but had poor hygiene standards and caused heavy congestions
Bring street vendors together in an accessible location and transform an empty space into a food paradise
Image credit: Indochina Voyages
I'm not sure if the Yangon Region Government intended to follow the Singapore model, but the results since Yangon Night Market opened in November 2016 have been promising. Located on Kannar Main Road (formerly known as Strand Road), there are 1,600 stalls here selling fresh produce and cooked food, with a majority of their customers being local. 
Image credit: @y.shino.earth
The stalls here are kept hygienic, so you won't have to worry about getting tummy aches when you're getting your fill of fresh seafood, Burmese pancakes, shan noodles, or fried tempura.
Yangon Night Market
Address: Strand Road, Yangon, Myanmar
Opening hours: Daily till 11PM
5. Nathon Night Food Market, Koh Samui (Thailand)
Image credit: True Beachfront
Described as a foodies' nirvana, Nathon Night Market is a small unassuming collection of stalls near the ferry service jetty at Ban Nathon in Koh Samui. There's plenty of fresh seafood as you'd expect from a seaside night market, but that's not all. There are skewers galore, from chicken to vegetarian to… frankly some dubious-looking ones we can't identify.
And if you get tired of holding your food as you walk, head over to the communal eating area near the middle where you can share tables with strangers from all over the world. You might meet potential snorkelling buddies here!
Image credit: @herebehindtheseams
Nathon has also plenty of fruit farms in the area, and is one of the few places you'll able to get durians here even out of season.
Nathon Night Food Market
Address: Ang Thong, Ko Samui District, Surat Thani 84140, Thailand
Opening hours: Daily till 11PM, closed on the first Wednesday of each month
Getting to the best food in Southeast Asia
Image courtesy of Singapore Airlines, 2018
Getting to these night markets as part of a weekend of relaxation can begin the moment you set foot in Changi Airport. All 5 of these locations are serviced by Singapore Airlines or SilkAir, and you can win promo codes to your next holiday within Southeast Asia by playing a mini-game!
Image credit: SingaporeAir Games 
The SingaporeAir Games are a series of games by Singapore Airlines where you can win promo codes to the destinations in the region of the month. The in-game destination for December 2018 is Southeast Asia, and this variant brings you to the kitchens of the region and turns you into a Masterchef.
Want to make Shan Tohu Noodles from Myanmar? The game shows you the 3 main ingredients, which you'll have to remember before picking them out from a selection of 16. Do it quickly enough and you'll advance to the next round.
Image courtesy of Singapore Airlines, 2018
There are plans to roll out promo codes to further destinations worldwide over the next few months, so mark out some nights this month to dedicate to SingaporeAir Games if you want a discount on your next flight!
Image courtesy of Singapore Airlines, 2018
And while most of us dream of gaming careers that can take us overseas, this is one game that just might do that. The monthly top scorer will win a Singapore Airlines Economy Class Ticket to any destination of their choice within the region of the month.
Plus, the first 3 players to complete ALL the game achievements across all 6 regions will be awarded 80,000 KrisFlyer Miles each.
Check out our other guides with Singapore Airlines here:
---
This post was brought to you by Singapore Airlines.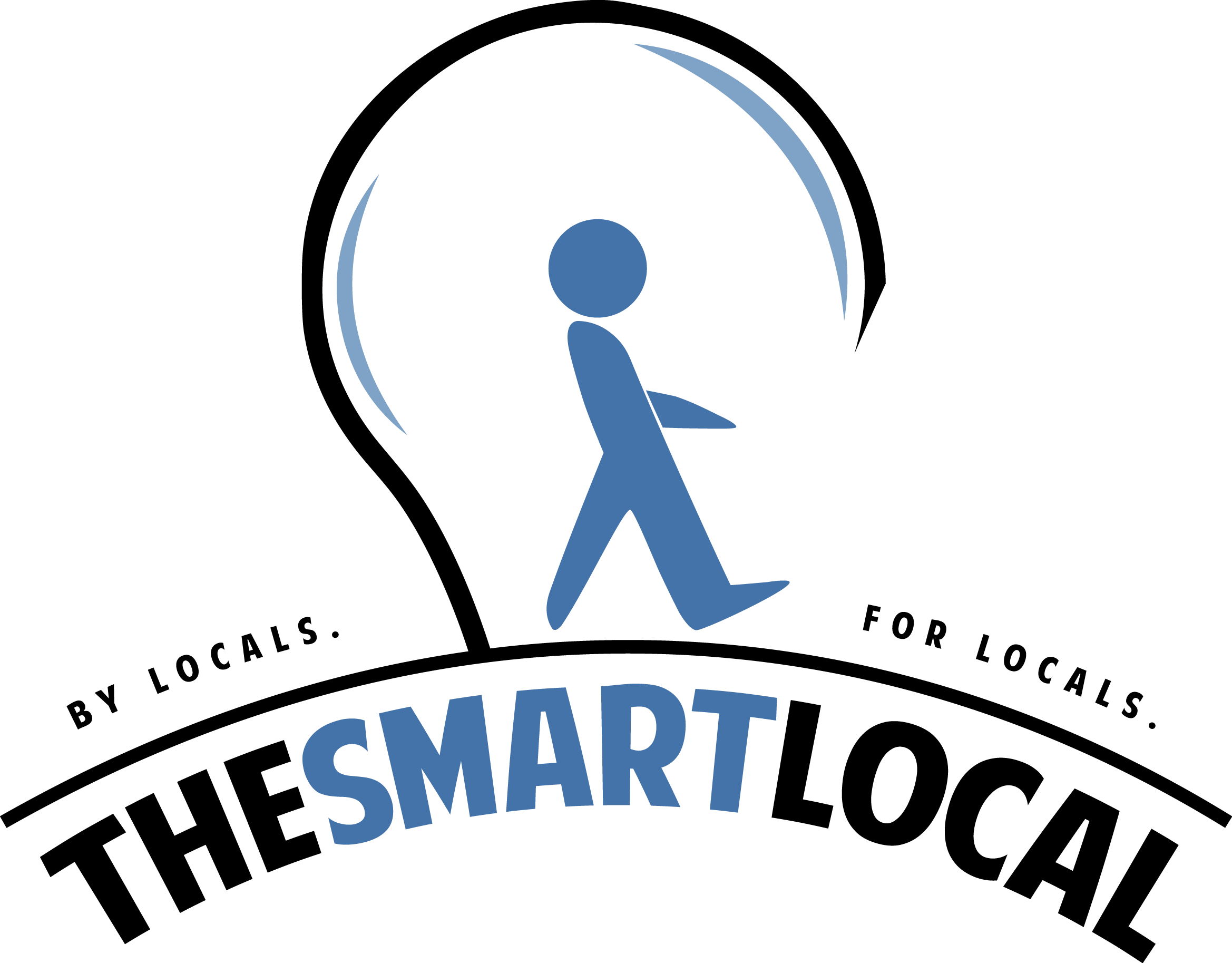 Drop us your email so you won't miss the latest news.