Things to do in Seattle 
Image adapted from Jeff Berkes
Emerald City. Oh no, we're not talking about that land of brightly bricked pavements and flying monkeys. Instead it's the nickname for Seattle and for good reason.
Seattle is known for their round the year lush forested landscapes and mountainous ridges – perfect for those looking for an adventure. And with the launch of SIA's new Airbus A350 non-stop flights to Seattle on the 3 Sep 2019, take note of these 9 must-do things in Seattle.
*Read till the end to find out how to win promo codes for Singapore Airlines flights to Los Angeles, New York, and San Francisco!
1. Get a cuppa at one of the biggest Starbucks in the world at The Seattle Roastery
Steampunk aesthetics with the glass canisters and copper tubings
Image credit: urdesign
The 15,000 sqft Starbucks Reserve Roastery & Tasting Room aka The Seattle Roastery is one of the biggest Starbucks stores in the world. This standalone cafe gives you behind-the-scene access to the entire brewing process from the raw beans straight to cup.
360° view of the brewing process.
Image credit: USGBC
They serve up daily micro-brews that are roasted on-onsite, house brews and a curated seasonal selection of beans. Take a coffee flight at the Experience Bar as you get to sample brews from around the world.
And if you're looking for something stronger, this Starbucks is one of very few in the world with a Mixology Bar that serves concoctions of spiked coffees and Teavana cocktails.
Starbucks Reserve Roastery
Address: 1124 Pike Street, Seattle, WA 98101
Opening hours: 7AM – 11PM daily
Website
2. Visit Mount Rainier National Park to see why Seattle is called the Emerald City
Gather your trekking buddies and embark on a 2-hour road trip from Seattle's city to the countryside haven that is Mount Rainier National Park.
The views at Mount Rainier are literally picture perfect as if straight out from a postcard.
Image credit: @_nursebynight_
It's not hard to see why Seattle was given its moniker "The Emerald City" – Seattle's greenery is constant the whole year round, even as the seasons change.
Mount Rainier National Park is one of the top trekking destinations in USA with its evergreen coniferous canopies and snow capped mountains. There are many trekking trails here but we've narrowed down 2 especially scenic ones.
Summerland Trail
Image credit: Switch Back Travel
The Summerland Trail is a 13km hike and is famous for passing through the fields of wildflowers that carpet the entire prairie. This trek is moderate and has some rocky and inclined terrains, but it'll all be worth it for the views at the peak!
Rattlesnake Ledge
Popular spot among tourists and locals.
Image credit: @miss_rizzo
If you're like me, a total newbie at trekking, the Rattlesnake Ledge trail is half the work yet still as breathtaking. The round hike here is a mere 6km with much smoother terrain.
The peak provides you with a bird's-eye view of the Rattlesnake Lake, a popular swimming hole frequented by locals during the warmer months.
Stargaze at Paradise Inn lodge
Mount Rainier is an active volcano!
Image credit: Kevin Shearer Photography
Other activities in the park include camping and the occasional free stargazing sessions held in or near the Paradise Inn lodge. On a clear day, you can even see the Milky Way lighting up the sky.
Paradise Inn
Address: Paradise Inn, Paradise, WA 98368
Website
Mount Rainier National Park
Address: Mount Rainier National Park, WA USA
Admission: USD15 (SGD20)/ person, USD30 (SGD41)/ vehicle, max 15 passengers
Website, National Park Website
3. Visit the world's oldest Starbucks at Pike Place Market
Providing fresh produce for the Seattle community since 1907, Pike Place Market is a hub for farmers, cafes and craftsman alike. Visit early in the mornings to really soak up the hustle and bustle of the place. It's also a hotspot for the seasonal farmer markets and buskers on the weekends.
The shops and lanes here are vast so we've curated a handful of quintessential spots to visit.
1st and Pike – The Original Starbucks
Where it all started – This Starbucks retains the original logo and shopfront from 1971 and is constructed largely of recycled materials.
Image credit: LogoMyWay
For the coffee lovers out there, make the pilgrimage to this quaint coffee house. The Original Starbucks, otherwise known as 1st & Pike, is the oldest existing Starbucks coffeehouse in the world and is deemed a historical site.
Located just 9 blocks away from the Starbucks Seattle Reserve Roastery
Image credit: Starbucks
The OG location brews up the Pike Place Special Reserve, available only at 2 Starbucks outlets in the entire world, a nod to the original brew by the founders. Take home a piece of the action with some store-exclusive Starbucks merch, which include must-have tumblers for avid collectors.
1st & Pike, The Original Starbucks
Address: 102 Pike Street, Seattle, WA 98101
Opening hours: 6AM – 9PM daily
Website
Three Girls Bakery
Having been in operation for more than 100 years, Three Girls Bakery is one of the oldest tenants of Pike Place Market.
Image credit: @declanchapin
Frequented by the locals as well as seafarers who port in the nearby docks, the Three Girls Bakery offers up freshly baked goods daily from their cosy corner shop.
Image credit: @pikeplacepublicmarket
The crowd favourites here are the cookies and assorted rugelach – a sweet traditional Jewish pastry filled with jams & nuts. For something heartier, the interior counter offers a wide variety of sandwiches.
Word on the street is that the sandwiches made with their signature Seattle Sourdough are crowd favourites!
Three Girls Bakery
Address: 1514 Pike Place, Seattle, WA 98101
Opening hours: 7AM – 6PM
Website
Pike Place Fish Market
One of the few fish shops that can claim to be world famous
Image credit: Michael Weber via AFAR
Don't be surprised if you get caught in the crossfire of a flying fish or two. At Pike Place Fish Market, throwing around large fishes and boisterous hollering are the norm. The fishmongers here are a lively bunch and are famous for how interactive they are with their customers.
Not just a job – they attribute much of their success to their employee's passion for the trade.
Image credit: Zehnk
All the ruckus is backed up by their quality selection of fresh seafood on ice, ranging from their well known Wild King Salmon cuts to Dungeness Crabs. Apart from that, they also hawk ready-to-eat bites like Shrimp Cocktails, Oyster Shooters and Alaskan King Crab legs.
Tip: Come equipped with a map to navigate through this sprawling market. They're available at the market's info counter and can also be found here.
Pike Place Fish Market
Address: 86 Pike Place, Seattle, WA 98101
Opening hours: Mon – Sat: 6.30AM – 6PM, Sun: 7AM – 5PM
Website
4. Wind down at the Insta-worthy Seattle Central Public Library
Image credit: N i c o l a
Take a breather at The Seattle Central Public Library. Located in downtown Seattle, this library's facade is what you'd get if you crossed The Esplanade with The Star Vista.
The entry floor has a mini landscaped "island"!
Image credit: WhAT ASSOCIATION
We suggest taking your time here. This library boasts 11 storeys of breathtaking architectural moments and spacious areas with ample seating all around.
Many photo-worthy spots abound within the facility.
Image credits: @livinzlyfe & @wakakowynkoop
Seattle Central Public Library
Address: 1000 Fourth Avenue, Seattle, WA 98104
Opening hours: Mon – Thu: 10AM – 8PM, Fri-Sat: 10AM – 6PM, Sun: 12PM – 6PM
Website
5. Explore the super interactive Museum of Pop Culture
Instagrammable exhibit: Indie Game Revolution, filled with game consoles to play with
Image credit: Brady Harvey/ Museum of Pop Culture
If the exterior of Museum of Pop Culture (MoPOP) isn't a dead giveaway, this museum is anything but boring. Known for its colourful quirky exhibits, all exhibits here are interactive and span pop culture references from the early 60s till today.
Avant-Garde architecture by Frank Gehry.
Image credit: Joe Mabel via tripwolf
IF VI WAS IX – named after the Jimi Hendrix's hit.
This ever-growing sculpture consists of nearly 700 over musical equipment, several of which are automated self-playing guitars.
Image credit: Tim Streetporter
You can even create your own musical hit at the Sound Lab, where you get hands-on interaction with musical instruments and mixing boards.
Seasonal line-ups include the MARVEL: Universe of Super Heroes and Pearl Jam: Home and Away.
Museum of Pop Culture
Address: 325 5th Avenue North, Seattle, WA 98109
Opening hours: 10AM – 5PM daily
Admission: from USD26 (SGD36)
Website
6. Have tea at Twede's Cafe's, made famous by Twin Peaks
Image credit: Twede's Cafe
In the words of FBI Special Agent Cooper, "That's damn fine coffee". If you're a fan of the cult classic Twin Peaks, then pop by Twede's Cafe, the iconic Double R Diner.
The interior is nothing short of what you'd expect an American diner to be.
Image credit: GuntonFilm
Image credit: Twin Peaks Production via Consequence of Sound
The must-tries here are the Cherry Pie & Damn Fine Cup of Coffee. Even if you aren't a fan of the show, you can order one of their famous hamburgers that comes with a side of bottomless fries or their all-day American breakfast.
Twede's Cafe
Address: 37 W North Bend Way, North Bend, WA 98045
Opening hours: Wed – Mon: 8AM – 8PM, Tue: 8AM – 9PM
Website
7. Make a day trip to San Juan Islands and visit an alpaca farm
A scenic 3-hour boat ride away from downtown Seattle, the historic San Juan Islands is filled with outdoor activities for the whole family.
Krystal Acres alpaca ranch
Alpaca wool is considered one of the softest in the world. Pop by their retail shop to pick up ethically-farmed alpaca items.
Image credits: @sashka_malashka
Located on the Northern part of the island, Krystal Ranch is an alpaca farm built on a set of gently sloping pastures.
The "tours" here are free and easy so you can roam around the footed pathway grounds and watch as the alpacas frolick and graze through the carpeted fields. If you require a guide, make your booking a week in advance.
Krystal Acres
Address: 3501 W Valley Rd, Friday Harbor, WA 98250
Opening hours: 10AM – 5PM
Admission: Free
Website
Pelindaba Lavender Farm
Image credit: Pelindaba Lavender Farm
On the other side of the island resides Pelindaba Lavender Farm. This 100% organic farm is a sea of purple bushels as far as the eye can see – and smells divine too.
Feel free to walk through the thickets, the owners here are pretty chill about it.
Image credit: @lauraclaypool_photo
Entry here is totally FREE and covers the on-site distillery & visitor centre exhibits. Activities include harvesting your very own lavender bouquets and the occasional craft workshops.
They also have a retail space that stocks products made from their own lavender harvests, all lovingly made by hand.
Pelindaba Lavender Farm
Address: 45 Hawthorne Lane, Friday Harbor, WA 98250
Opening hours: 9.30AM – 5.30PM daily (varies with the seasons)
Admission: Free
Website
8. Admire city sights from a rotating glass floor at Seattle Center's Space Needle
Image credit: @jameswhelan88
Space Needle Observation Deck
Skyrisers: Nearly 180m in the air the top viewing deck have slanted glass panels and glass benches for those garang enough.
Image credit: @christinamorolla
An iconic building of Seattle's skyline, the Space Needle observation deck gives you panoramic views the city. While in the air, try spotting the beautiful mountain ranges and the famous Mount Rainer that borders the state.
Just unveiled in August 2018 and the first of its kind, The Loupe, on the 52nd story of the Space Needle, is the world's first and only see through rotating glass floor.
Space Needle
Address: 400 Broad Street, Seattle, WA 98109
Opening hours: 10AM – 8PM
Admission: from USD22.50 (SGD31)
Website
*Bonus* Chihuly Garden and Glass
Image credit: @wkarebear
A stone's throw away from the Space Needle is Chihuly Garden & Glass. Instead of being full with normal flowers, Chihuly's gardens are landscaped with colourful surrealist sculptures resembling that of an alien-esque landscape or corals under the sea.
Image credit: @seanbloemer
These ornaments are actually individual pieces of blown glass, made by Dale Chihuly, a renowned sculptor. The displays are nothing short of magical and make for a beautiful picture for your feed.
Tip: Save a penny by getting the combo deal (USD46/ SGD63) for entry to both Space Needle (from USD22.50/ SGD31) and Chihuly Garden and Glass (USD26/ SGD36) attractions. 
Chihuly Garden and Glass
Address: 305 Harrison Street, Seattle, WA 98109
Opening hours: Sun – Thu: 10AM – 7PM, Fri – Sat: 10AM – 7PM
Admission: USD26 (SGD36)
Website
9. Grab a fresh seafood dinner along the picturesque Seattle Waterfront
Image credit: Astrid Hinderks
An integral part of the city's scene, Seattle Waterfront is a vibrant hodgepodge of shops and eateries filled with character and lively street performers. All against the picturesque postcard harbour.
Take a stroll along the boardwalk piers during the late afternoons/ evenings and see the setting sun over the glistening Pacific Ocean.
The Crab Pot
Communal eating at its best – Freshly cooked seafood is dumped on a plastic tarp for all to dig in.
Image credit: @hsaviory
One of the must-have experiences here is the fresh seafood boil at The Crab Pot in Miners Landing (Pier 57). With that said, the portions here are generous and decently priced considering the types of seafood you're getting.
The Crab Pot
Address: 1301 Alaskan Way, Seattle, WA 98101
Opening hours: Sun – Thu: 11AM – 9PM, Fri – Sat: 11AM – 9.30PM
Website
Ye Olde Curiosity Shop
The waterfront has several retail shops. One you shouldn't miss is Ye Olde Curiosity Shop.
Get a unique souvenir here.
Image credit: Randy, Joy of Discovery
Don't be fooled by its unassuming shop front – this shop is filled with the oddest collection of bits and bobs you probably won't find anywhere else. From taxidermied butterflies to preserved mummies in swimming trunks, this shop isn't for the faint-hearted.
Ye Olde Curiosity Shop
Address: Pier 54, 1001 Alaskan Way, Seattle, WA 98104
Opening hours: Sun – Thu: 10AM – 6PM, Fri – Sat: 9AM – 9PM
Website
Travel with ease with Singapore Airlines' non-stop flights to USA
Image courtesy of Singapore Airlines, 2018
With the exceptional all-in, return Economy Class fare from $988, book your non-stop flights to Seattle here. This will be applicable for flights from Sep 2019, so you can get started on planning a full-on vacay well in advance!
On top of that, Singapore Airlines (SIA) is launching Airbus A350 Ultra Long Range flights. Travelling to far-flung places in USA like Los Angeles, New York & San Francisco is no longer a hassle. No more transfers at random airports or having to wait around for awkward periods of time at transit areas.
The first featured region is USA, with destinations like Houston, Seattle and San Francisco
Image courtesy of Singapore Airlines, 2018
What's more, SIA just launched the SingaporeAir Games where you can win promo codes to the travel destinations of the month – the first region being USA! The monthly top scorer per region will win a free Singapore Airlines Economy Class Ticket to the destination of their choice.
This is the first promo code we managed to score – but be sure to rack up the points to get even better promos as the levels progress!
*This promocode is valid for travel period between Jan – April 2019 perfect travel weather (book by 4 Dec 2018)
Image courtesy of Singapore Airlines, 2018
On top of that, 3 lucky winners who are the first to complete all the game achievements across all 6 regions, will be rewarded with 80,000 KrisFlyer Miles each.
So what are you waiting for, get your phones out and start tapping and you might soon find yourself on a trip to Seattle!
Note: Promo codes are valid through the month of November till 4 December 2018.
Check out our other guides with Singapore Airlines here:
---
This post was brought to you by Singapore Airlines.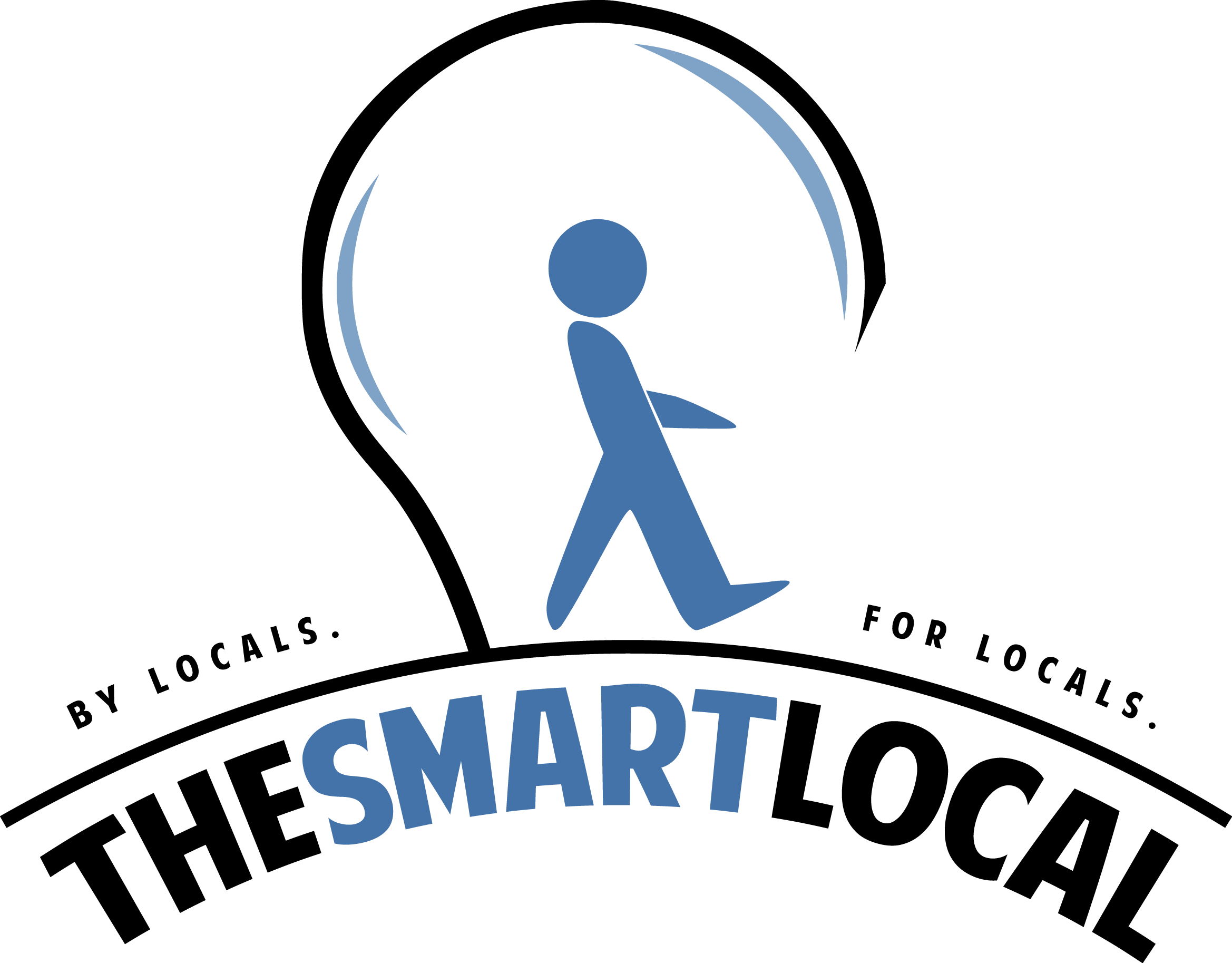 Drop us your email so you won't miss the latest news.