Unique wedding shoot destinations
Images adapted from: @twosometravellers, @diwashpaudel
High on a couple's wedding to-do list is the pre-wedding photo shoot. And if you're looking for something beyond our urban landscapes and greenery but want to break out of the typical sights of Bali and Australia at the same time, we've got you covered.
For a lesser known destination that'll make your friends wonder where in the world you are, choose one of these exotic West Asian and African cities. With scenic deserts and majestic grand palace vibes, you'll soon find yourself swooning at the beauty of these hidden gems.
P.S. Singapore Airlines and SilkAir offer direct flights to ALL these locations!
1. Dubai: Desert Safari Dubai
7h 40min from Singapore
Image credit: @sunnydhimanphotography
With unspoiled views of golden brown sand stretching into infinity, the Desert Safari Dubai's landscapes will look stunning in your photos. Get a shot of the both of you atop the sand dunes to capture the desert's textured beauty in full glory.
You'll be able to let loose with your Aladdin and Jasmine fantasies here! 
Image credit: Cristiano Ostinelli Studio
The easiest way to get to the desert is by booking a desert safari tour with a tour operator in Dubai. They'll zip you to the desert on a thrilling 4-wheel vehicle, where you can pose away. Some operators even include camel rides in their package!
Find out more about Dubai's Safari Tours here.
Read our full guide on things to do in Dubai here. 
2. Colombo: Japanese Peace Pagoda, Unawatuna
3h 50min from Singapore
Image credit: @twosometravellers
Take a ~2h drive south of Colombo to the coastal town of Unawatuna to reach the Japanese Peace Pagoda. Built by Japanese Buddhist monks in 2005, this place boasts pristine white backdrops and symmetrical structures for photo taking.
Image credit: Creative Travel
And while you're in Colombo, be sure to set foot on the famed Galle Fort too. This site houses a quaint fortified city with several historical buildings, restaurants, and museums within its walls!
Address: Galle Fort, Church Street, Galle 80000, Sri Lanka
Website
3. Delhi: Humayun's Tomb
6h from Singapore
Image credit: Studio Finesse via ShaadiSaga
Film-loving couples in search of a Wes Anderson-styled photo location, look no further. You'll find what you're looking for at New Delhi's Humayun's Tomb.
Dating back to the 1500s, this UNESCO World Heritage Site is built in a Mughal Persian architectural style, meaning arched alcoves and high ceilings for you to get creative with all sorts of photo angles.
Image credit: Tour My India
When all the photo taking is done and dusted, join the Salaam Baalak Trust City Walk to explore the streets of Delhi in an uber authentic way.
Taken in and trained by the Salaam Baalak Trust, former street children will be your tour guides of the day. They'll be giving you a walking tour around the city of Paharganj and the area near New Delhi railway station to show you a unique glimpse into the sights and sounds of the capital of India.
Humayun's Tomb
Address: Humayun's Tomb, Bharat Scouts and Guides Marg, Nizamuddin East, New Delhi 110013, India
Entrance Fee: 500 rupees (Foreigners, ~S$10)
Website
4. Johannesburg: Savannah Game & River Retreat
10h 40min from Singapore
Image credit: Ebontu
Wildlife buffs, you'll want to put Savannah Game & River Retreat on your list. Its grassy plains and bushveld settings make for an idyllic, natural charm that only South Africa can offer.
Image credit: @ann6bad
And to really get in on the action, head on a game drive to catch some of the retreat's 25 wild animals, like cheetah and giraffe, in your shots!
Image credit: Savannah Game & River Retreat – Parys
Address: Savannah Game & River Retreat, 65 Woolridge, Parys 9585, South Africa (1h 30min drive from Johannesburg O.R. Tambo International Airport)
Website
5. Male, Maldives: Velassaru Maldives Resort
4h 35min from Singapore
Image credit: Amazing Group and Seeler Photography, via The Wedding Scoop
Maldives is best known for its turquoise waters and tranquil beaches. And Velassaru Maldives Resort promises you these picturesque backdrops, dotted with waterfront villas and bungalows you won't find anywhere near the shores of Singapore.
Unlike the touristy beaches of Bali and Phuket, this resort is located on a private island – so you're guaranteed an escape from the usual hustle and bustle.
Image credit: De Mémoire Bridal Gallery via The Wedding Scoop
For more stunning shots, go on the resort's complimentary sunset cruise on a traditional Maldivian boat. Then nibble on some canapés and clink your champagne glasses against the beautiful hues of the evening sky.
Address: Velassaru Maldives Resort, 39 Orchid Magu, Malé 20-02, Republic of Maldives (25min from Male International Airport via speedboat)
Website
6. Kochi: Kumarakom Lake Resort
4h 15min from Singapore
Image credit: @sephibergersonweddings
When one talks about the Indian state of Kerala, lush, scenic backwaters come to mind. And one of the best places to get to them is the Kumarakom Lake Resort, a 2h drive from Kochi.
Image credit: @tamarindweddings
Nestled by the serene Vembanad Lake, you can opt for a backwater cruise to shoot among the area's greenery, or just make full use of the surrounding waterbeds for interesting mirror shots, like the one above!
If you and your S/O are fans of Indian food, don't miss out on authentic Keralan cuisine in the foodie paradise that is Kochi. On top of that, Kerala is one state that's known for its amazing seafood – so get ready to put on a few kilos once you're done taking all the snaps you need.
Kumarakom Lake Resort
Address: Kumarakom Lake Resort, Kumarakom North Post, Kottayam 686563, Kerala, India (2h drive from Cochin International Airport)
Website
7. Mumbai: Taj Mahal Palace Hotel
5h 20min from Singapore
Image credit: @pranavpujare
Dating back to 1903, the iconic Taj Mahal Palace Hotel brings together various Indian and European architectural styles in one grand building. Plus, the beautiful crystal chandeliers and onyx pillars inside will give your shots that extra touch of opulence.
Tip: Shoot outside the hotel in the early morning to avoid photobombers!
Image credit: Lonely Planet
Once you're done, don't forget to pay the Gateway of India, Mumbai's most iconic historical landmark, a visit. Just opposite the Taj Mahal Palace Hotel, it was built to welcome the King and Queen of England over a century ago.
Taj Mahal Palace Hotel
Address: The Taj Mahal Palace, Apollo Bunder, Mumbai, Maharastra 400001, India
Website
Gateway of India
Address: Apollo Bandar, Colaba, Mumbai, Maharashtra 400001, India
Website
8. Kathmandu: Boudhanath
5h 10min from Singapore
To nail a shot like this, head to the third level of the stupa and find yourself a secluded corner.
Image credit: @diwashpaudel
Asia's largest Buddhist stupa dating back to the 5th century, the Boudhanath's rows of colourful prayer flags and whitewashed walls make it a top choice for photos.
Image credit: @david_thiodorus
Head there at the crack of dawn, rather than golden hour, 'cause that's when it's less packed with monks and tourists.
Boudhanath
Address: Boudhanath Stupa, Kathmandu 44600
Entrance Fee: 400 Nepalese Rupees
Website
*Bonus* Annapurna Base Camp (Himalayas)
Image credit: Olga Saliy Photography
Nepal is home to the Himalayas, and Kathmandu marks a main entry point into the beautiful mountainous region. If you're game enough, check off an item on the bucket list by conquering Nepal's 10th highest mountain, Mount Annapurna, via the Annapurna Base Camp!
A round trip will take you 8-14 days, with 6-7 hours of being on your feet per day. Even if you're no athlete, don't fret. The trek's suitable for hikers of moderate fitness too!
It's best to hire a porter to lead the way and carry your luggage, or go with an established tour company. Himalayan Glacier's one such company – find out more about their packages here.
9. Cape Town: Chapman's Peak Drive & Rhodes Memorial
13h 55min from Singapore, including 1h layover at Johannesburg
Chapman's Peak Drive
Image credit: @dmetroman
BBC called this place "the world's most beautiful road". And they couldn't be more correct – for stunning views of the Atlantic Ocean and beautiful cliff views, Chapman's Peak Drive is the place to be.
This is a meandering coastal road you'll have to drive along, so be sure to hire a driver if you'd rather have both eyes on the landscape for location scouting!
Image credit: Dear Heart Photos
Chapman's Peak Drive
Address: Chapman's Peak Drive, Hout Bay Road, Between Noordhoek and Hout Bay, 7872, South Africa
Entrance Tariffs: varies based on the type of vehicle driven
Website
Rhodes Memorial
Image credit: John Lim Photography via Singapore Brides
Then for some architecturally awe-inspiring shots, head over to Rhodes Memorial, built in remembrance of South African politician Cecil John Rhodes.
Rhodes Memorial
Address: Rhodes Memorial, Rhodes Ave, Devil's Peak, Cape Town Central 7700, South Africa
Opening Hours: 9am – 5pm daily
Website
Image credit: @a.mac.photo
If you're ready to set foot on another of Cape Town's natural beauties after your shoot, a trip up Table Mountain will be just your thing. Take the cableway up or put your legs to the test with a hike from the upper cableway station.
Your reward: scenic cliff views, fresh air, and a panoramic view of the city from 1089m up.
Table Mountain
Address: Table Mountain National Park, Tafelberg Road, Gardens, Table Mountain National Park 8001, South Africa
Charges apply for cableway rides – find out more here.
Website
10. Hyderabad: Taj Falaknuma Palace & Chowmahalla Palace
4h 40min from Singapore
Taj Falaknuma Palace
Image credit: Plush Affairs via Wedding Sutra
If you're looking for a lavish shoot location that channels grand palace vibes, Hyderabad, India is your best bet. Check yourself into the elegant Taj Falaknuma Palace and be wowed by its marble settings and plush furniture all around.
Book yourself a spectacular arrival experience for a royal horse carriage welcome from the hotel's gates!
Image credit: Plush Affairs via Wedding Sutra
The Taj Falaknuma Palace also used to be the home of Hyderabad's former monarch – and the world's richest man. So when you're there, head on a butler-led sunset Heritage Walk to check out all the nooks and crannies of his luxurious residence up close!
Taj Falaknuma Palace
Address: Taj Falaknuma Palace, Engine Bowli, Falaknuma Hyderabad Telangana India 500053
Website
Chowmahalla Palace
Image credit: Sutra Snapperz via Wed Me Good
Top it off with a visit to the Chowmahalla Palace, where Hyderabad's rulers used to stay. Its imposing marble pillars, arches and chandeliers will frame you and your S/O in beautiful photos of fairytale fantasies come true.
The palace's interior looks uncannily like a scene out of Beauty and The Beast. For some extra romantic shots, imitate the classic ballroom scene between Belle and the Beast here!
Chowmahalla Palace
Address: Chowmahalla Palace, 20-4-236, Motigalli, Khilwat, Hyderabad, Telangana 500002, India
Opening Hours: 10am – 5pm (closed on Friday)
Entry Fee: 220 Indian Rupees, 50 Indian Rupees for photography, tripods not allowed
Fly direct to your next exotic destination with Singapore Airlines and SilkAir
Image courtesy of Singapore Airlines, 2018
These locations in West Asia and Africa may be off the beaten path when it comes to travelling from our little red dot, but that doesn't mean getting there is a hassle – Singapore Airlines and SilkAir offer direct flights from Singapore to all 10 of these cities!
If you're worried that such overseas wedding shoots will cost an arm and a leg, fret not. Have a go at Singapore Airlines' SingaporeAir Games, where you can play games to score exclusive promo codes to the destinations in the region of the month – January's being West Asia and Africa.
Solving this puzzle might be your ticket to a juicy promo!
And it pays to play more, 'cuz the top player of the monthly leaderboard will win an economy class air ticket to a destination of his/her choice within the region of the month!
Image courtesy of Singapore Airlines, 2018
If you're among the first 3 to complete all achievements across 6 regions, you'll also be awarded 80,000 KrisFlyer Miles.
Check out our other guides with Singapore Airlines here:
---
This post was brought to you by Singapore Airlines.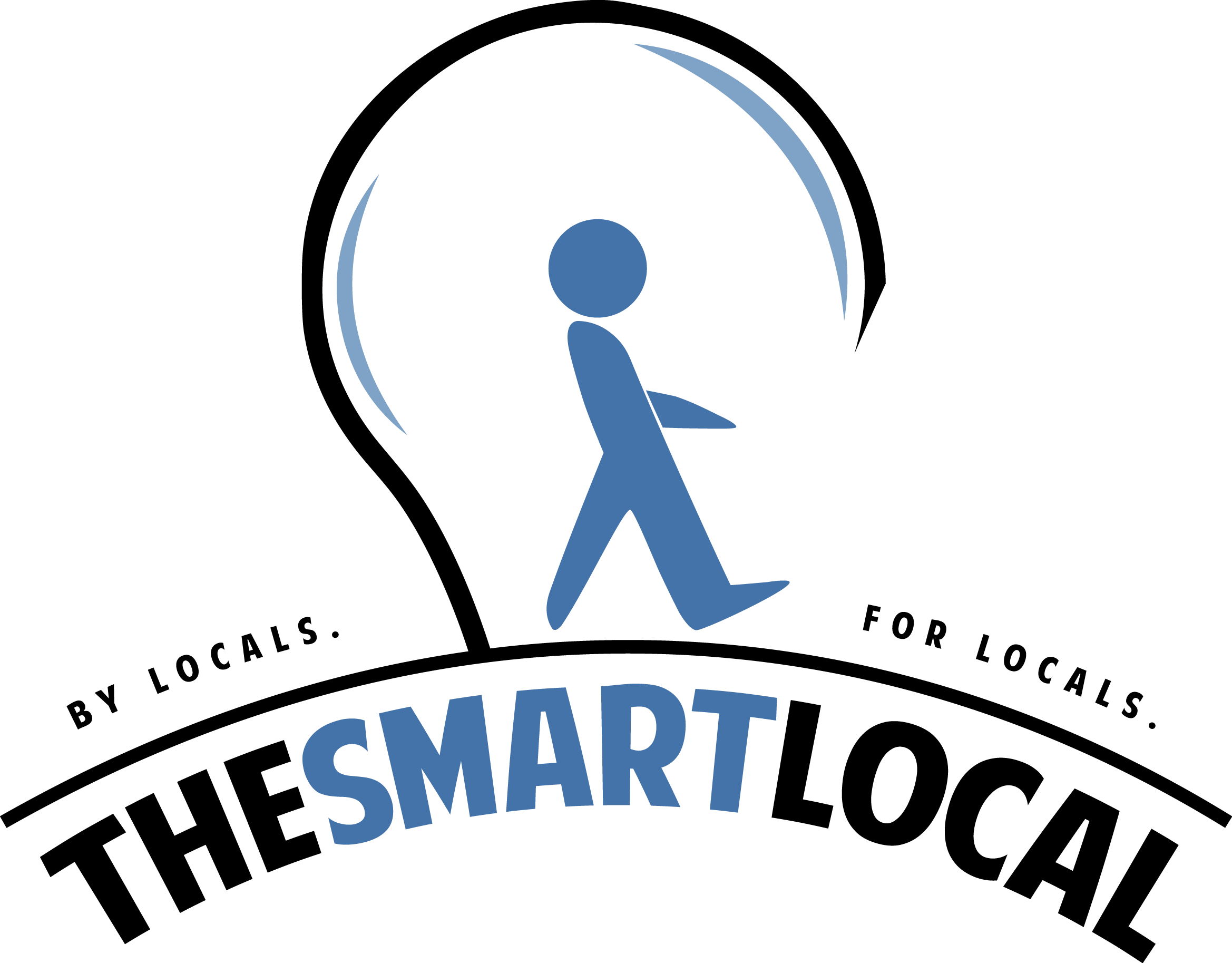 Drop us your email so you won't miss the latest news.