Themed cafes in Asia
Image adapted from: @bego_sm, @love_80613, Anak Jajan, 9 ¾ cafe
Some revel in it. Some are shy to admit it. But one thing is for sure; themed cafes give us an inexplicable high. I think it's something about ingesting Gudetama-shaped food and beverages that makes us and our favourite toon feel like we are one.
And we get it – because we too share the same addiction. If you're looking for more variety and a change of scenery, here's a list of themed cafes in North Asia, from Alice in Wonderland to Sherlock Holmes. Plus, all of these destinations are less than 7 hours away from Singapore, so there's no need to travel too far and wide to go further down the rabbit hole.
1. Line & Snow Cafe – Seoul
Image credit: @samuelau.sa
Finally, a cafe with stuffed toys that's as big as our obsession for themed cafes. The LINE & Snow Cafe in Seoul is the largest LINE cafe in the world and features a 3-storey space dedicated to the LINE characters seen in the mobile app.
Image credit: @michellewidham
One might wonder why this cafe requires so much space. Well, when you see the 3.3-meter stuffed character of Brown and other live-sized characters like Cony and Leonard positioned throughout the cafe as photo props, you'll understand why.
Image credit: @_19990106
The first floor of the cafe features a souvenir store with so many plushies and accessories you can literally doll yourself up as a LINE character from head to toe.
Image credit: @pjeverywhereinlove
Walk up to the second floor to explore the different photo props zones with your favourite characters. If cuteness overload had a taste to it, it'll probably come in the form of the cafe's bite-sized desserts that you can find on the third level of the building. Try out their macarons and their hot chocolate to keep warm.
Image credit: Anak Jajan
Address: 27 Dosan-daero 13-gil, Sinsa-dong, Gangnam-gu, Seoul, South Korea
Opening hours: Daily, 10AM-10PM
Telephone: +82 2-3448-1764
Website
2. Vampire Cafe – Tokyo
Image credit: @homozoid
Fans of Vampire Diaries and Twilight will be happy to know that the Vampire Cafe in Tokyo has opened to feed your undying love for all things spooky. You can expect red drapes, mirrors and skulls smeared with fake blood, candle-lit tables, and even a coffin right smack in the middle of the restaurant.
Image credit: @jacke_witch
The menu here has dishes that look exactly like what vampires would eat – there's the Devil Cut Chicken Steak, which features a flaming chicken breast with a stake sticking right out of it.
Feast into a spider-shaped strawberry and matcha ice-cream dessert
Image credit: @charismatickrislifestyle
Image credit: @routewhisperer
Address: 6-7-6 Ginza | 7th La Paix Building, Cho 104-006, Tokyo Prefecture, Japan
Opening hours: Daily, 5PM-11.30PM
Telephone: +81 3-3289-5360
Website
3. Cafe de One Piece – Seoul
Image credit: @bego_sm
You may not be a pirate who sails the seven seas, but you can still experience the excitement of being one with the exact replica of One Piece's pirate ship in the form of a cafe in Seoul. With the giant Sunny-Go masthead right at the storefront, you won't be able to miss the cafe.
Image credit: @artpaperrr
The entire place is filled with life-sized One-Piece character standees like Monkey D and Sanji. The characters' outfits are also displayed, and you get to play dress up.
Image credit: @ricwilson_horax
The dishes here are also made to look like the characters, with the most adorable being Choppa-shaped baked waffles.
Image credit: @cafe_de_one_piece
Address: 343-10 Seogyo-dong, Mapo-gu, Seoul, South Korea
Opening hours: Daily, 11AM-10PM
Telephone: +82 2-6373-3106
Website
4. Alice Is Coming – Taipei
Image credit: @teachertraveler
Get a glimpse of what it's like to fall into the rabbit hole with the quirky Alice Is Coming Cafe in Taiwan. Everything there, from the plating to the decor is as other-worldly as the actual movie.
Image credit: @love_80613
Thee place offers up desserts in the form of Alice herself as well as the Cheshire Cat. *squeals*. The tea-cup shaped seats and character posters sprawled around add a whimsical feel to the cafe. To make the experience even more vivid, the cafe also has a corner dedicated to mimic the different worlds Alice visits in Wonderland, including an ace-of-hearts wall of cards.
Image credit: @woody1476
Address: 100, Taiwan, Taipei City, Zhongzheng District, Yanping South Road
Opening hours: Sun-Thurs: 11AM-8.30PM | Fri-Sat: 11.30AM-9PM|
Telephone: +886 2 2311 0210
Website
5. 9 ¾ cafe – Hong Kong
Image credit: 9 ¾ cafe
Instead of chomping down the usual dim sum and steamed milk pudding dishes 24/7 when you're in HK, here's another option if you're bewitched by all things Harry Potter.
Image credit: @lovegood272
If Hogwarts had a cafe, this is what it'll look like – a dimly lit space with oak bookshelves decked with vintage spell books, owl figurines and bronze globes, which could've been Horcruxes in a parallel universe.
Image credit: @yunica_yuyu
The cafe has a secret stash of wands and Harry Potter glasses for you to transform yourself into the character's doppelganger. There's even a half-disappearing trolley at the end of the cafe for all Harry Potter enthusiasts to mimic entering the portal to platform 9 ¾.
Image credit: @hongkongsabrina
In terms of grub, you can expect the usual Western fare. Favourites among patrons include their Bacon Cheese Fries in Black Truffle (~$9.97) and Grilled Pork Ribs (~$23.73). Be sure to also try out their Polyjuice Potion, a concoction based off one of the series' potions.
Image credit: @aliceying2
Address: 404 Shop, Prosper Commercial Building, 9 Yin Chong Street, Mong Kok, Hong Kong
Opening hours: Daily, 2.30-4.30PM | 6.30-10.30PM
Telephone: +852 9432 6555
Website
6. Gudetama Cafe – Osaka
Gudetama's level of nua-ness basically reflects the cui feeling all of us feel at some point of our lives or another (read: our mood when Mondays come). And if you're looking for a place to max out your lazy vibes, this Gudetama Cafe in Osaka will be your safe zone.
Image credit: @japan.aestheticc
The cafe is decked out in a bright, cheerful yellowish hue with posters of the sleepy egg in all sorts of lazy positions all across the walls. The benches and seats come with plushies so adorable you wish you could bring them home.
Image credit: @rahrahhhhhj
Image credit: @aimmy_vs
The design of Gudetama within the food though is pretty similar to Singapore's menu – both feature the character lazing around in various positions amongst a bed of other delectable ingredients.
PSA: The souvenir shop there has Gudetama merch that's cheaper than anywhere else in Japan. Legit.
Address: 5-17 Hep Five 7, Osaka 520-0017, Kita Ward, Japan
Opening hours: Daily, 11AM-10PM
Telephone: +81 6-6366-3694
Website
7. Central Perk – Beijing
Image credit: Awes Shaikh
Central Perk came to life in Singapore and it was a hit, but Beijing's new replica of Joey and Chandler's apartment right beside their Central Perk cafes gives fans an extra reason to visit China.
You'll find the iconic foosball table and TV set up, complete with the reclining armchairs and food counter – everything is that legit. One might even hope to see The Chick and The Duck waddling around somewhere.
We can almost imagine Joey standing by the TV console and pulling a "how you doin" pick-up line on us
Image credit: @mia_yeshiligou
You might not have a pack of friends with personalities as dynamic as Joey's and Chandler's, but sipping coffee out of a central perk mug and lounging on their "usual" couch will help your little fantasy take flight.
Address: 53 Chengfu Rd, Haidian Qu, Beijing Shi, China
Opening hours: Daily, 11AM-10PM
Bonus: Detective Conan Cafe, Hiroshima
You don't need a time machine to re-experience the warm-fuzzy feeling of nostalgic childhood memories. Sometimes, all you need is a pop-up cafe filled with your favourite characters and food that looks just like what the characters would eat in the show. And that's what you can look forward to at the Detective Conan Cafe that's making its way to Hiroshima.
Image credit: @moouurraadd
In celebration of its 20th anniversary, Detective Conan will be setting up pop-up cafes all over Japan. While the menu and look of the cafe aren't fixed, one thing remains constant – there will be freebies with every meal order, as well as a souvenir store for you to stock up on limited-edition goodies.
Image credit: @manami_0213
The next pop-up will be happening from 4th April to 2nd June 2019, so do take note these dates if you're touring Japan during that period.
In previous pop-ups, the menu had character-inspired dishes like Amuro Tooru's Special (~$19.26) – a meatball and cabbage milk tomato stew. They also had desserts in the form of a top hat and pill, which is one of the key elements in the show.
Address: SOGO Hiroshima, Trattoria Caccinu, Floor 10F. 6-27 Motomachi, Naka Ward, Hiroshima, 730-8501, Japan
Opening hours: 4th April 2019 to 2nd June 2019, 11AM-9.20PM
Website
Fly to over 10 cities in North Asia with Singapore Airlines and SilkAir
If you're looking to expand your themed-cafes portfolio, Singapore Airlines and SilkAir will be your golden ticket out of here, to 20 cities in North Asia like Osaka and Chongqing. Plus, SilkAir will also be launching non-stop flights from Singapore to Busan from 1st May this year!
Image courtesy of Singapore Airlines, 2019
Both airlines are known for their top-notch cabin experience too, so you know you'll be in good hands – and comfy seats – for your ride.
And if you need a little incentive to book your trip, you can now win exclusive promo codes to selected destinations in North Asia by playing SingaporeAir Games. Here's the lowdown on how it works: on the 3rd April 2019, 12PM, Singapore Airlines will be releasing a series of games under the North Asia category.
Playing this cute Pacman-style game might just win you a sweet travel promo
Image courtesy of Singapore Airlines, 2019
And of course, you'll be getting rewarded for all that hard work levelling up – these games have got promo codes for selected destinations, so make sure you keep an eye out for those!
Image courtesy of Singapore Airlines, 2019
If you've been a faithful player of SingaporeAir Games, here's some added motivation for you. The top scorer will win an Economy Class ticket to any preferred destination in North Asia – so get movin'!
Read our other guides with Singapore Airlines here:
---
This post was brought to you by Singapore Airlines.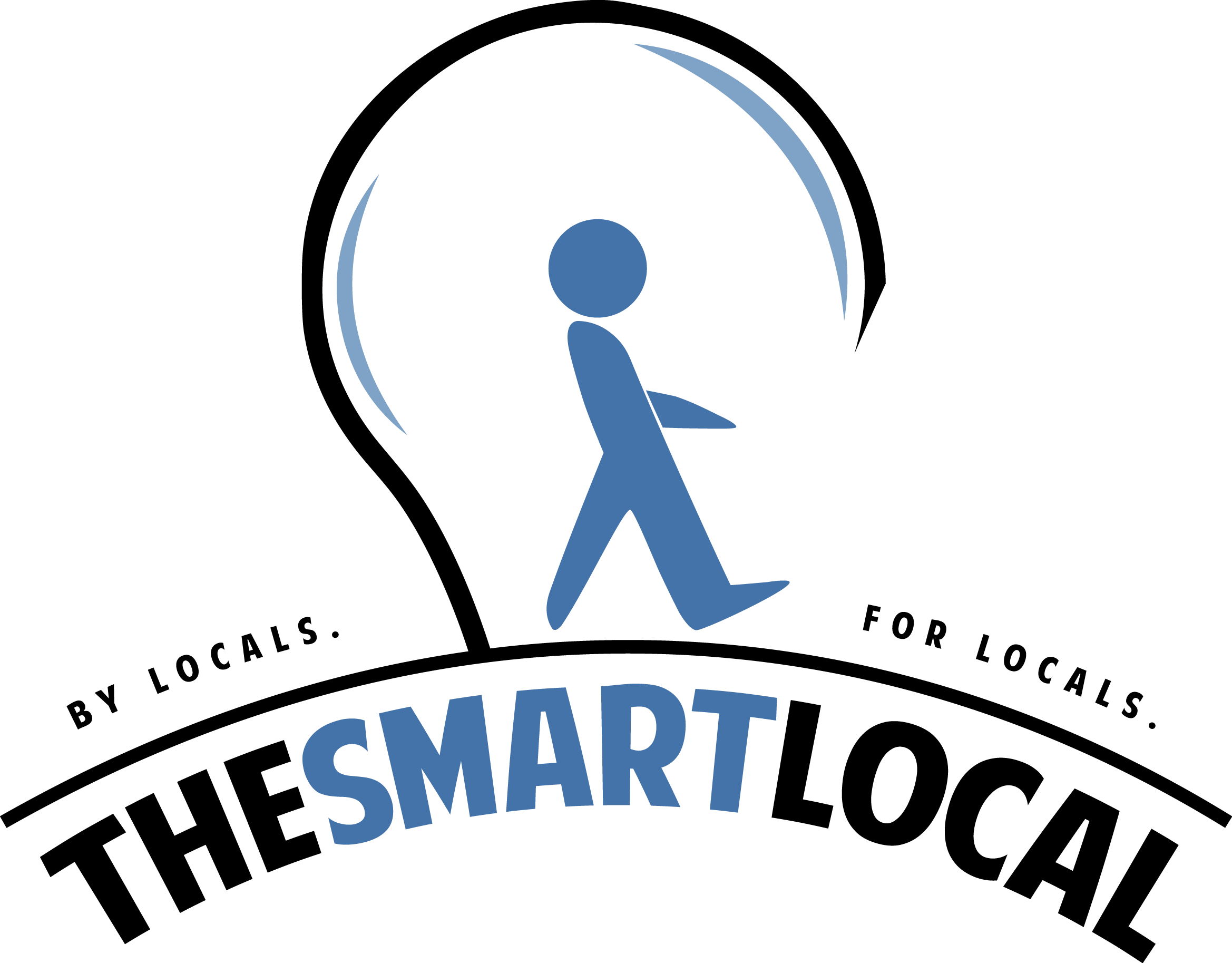 Drop us your email so you won't miss the latest news.