Horoscope gifts for the zodiac signs
Images adapted from: Prezzybox, Naiise, Cnet
There are 3 kinds of people when it comes to horoscopes:
People who believe
People who don't
People who only believe when their horoscope reading is positive. #goodvibesonly 
If you've got a friend that nestles right between 1 and 3, we've got just the gift for them – perfectly tailored for their personalities which have been set in stone by the stars.
Warning: We will not be responsible for you getting blocked, unfollowed, and unfriended. Also, this is a joke, so relax ah!
1. Aries: the ticking time bomb
Dates: 20th March – 20th April
If anything the zodiac tells me is true, then I've got 3 words for Arieses: Chill out, fam.  
But if you aren't an Aries, then good. That means you don't maybe-sorta-actually want to kill me for asking you to calm down. Worry not my friends, I've got the perfect thing for the Hulk in your life, and it's none other than Panic Pete.
Brb, actually screaming.
Image credit: Schylling
Jurassic Park fans might recognise this humble squeeze toy from its minor role in the film, and the rest of us might recognise it from our nightmares. No matter where you've seen it, Panic Pete will be there for any Aries to let out their seething anger on the inside and just…relax.
Get it here 
2. Taurus: the relak-one-corner expert
Dates: 21th April – 21st May
The clock strikes 12. It's the New Year. Your Taurus friend looks at you and says, "This year, I confirm plus chop going to work out."
11 months have passed since then. You check in on them. What happened? you ask. They shrug their shoulders and say, "Why get thinner when you can get dinner?" They didn't even make that joke up themselves. It's from the internet. Shame on you, Taurus. Shame on you.
So what do you do? Get them a self-stirring mug. If they've even managed to make their own food, they can have a drink to go along with it.
Image credit: Souq.com
They don't even have to go the extra step with doing any of the mixing. It's very tiring, y'know?
Get it here
3. Gemini: the Hannah Montana
Dates: 22nd May – 21st June
Sometimes they're Miley Stewart. Sometimes they're Hannah Montana. But no one can blame the Geminis. With a pair of twins as their symbol, there's no surprise why they've got the stereotype 'two-faced' pegged on them – the cosmos have made their decision.
Help them through their identity crisis by getting them a LED Mirror – then cross your fingers and hope they find themselves.
"Mirror mirror on the wall, who is the truest me of them all?" 
Image credit: Revolve
Get it here
4. Cancer: the one that just needs a hug, tbh
Dates: 22nd June – 22nd July
crybaby • /ˈkrʌɪbeɪbi/
noun
a person, especially a child, who sheds tears frequently or readily
A Cancer
At least with the Macaron Compact Tissue Box, they'll feel a little cuter when crying.
The crab is actually part of the original image. Coincidence? I think NOT.
Image credit: Naiise
Get it here
5. Leo: the thick-skinned one
Dates: 23rd July – 22nd August
It's been 14 years since the release of Mean Girls, but quoting Regina George will never get old. Legend has it that her iconic line, "Why are you so obsessed with me?" was actually inspired by a pack of Leos in the wild.
What happens when no one's around to tell a Leo how fabulous, magnificent, and insert-synonym-for-perfect-here they are? No, you don't need to send them daily affirmations – that's what the I'm Lovable Mini Inner-Truth Journal is for.
Image credit: Knock Knock
Here's how it looks like on the inside:
Yep. They're in love all right. 
Image credit: Knock Knock
Get it here
6. Virgo: the Big Brother
Dates: 23rd August – 23rd September
Life's a plane, and Virgos are the pilots…even if they didn't go to pilot school. Either way, they just gotta be in control.
Kinda like Big Brother. Always watching.
Well, now they can keep watching anything and anyone with a CCTV hook.
Image credit: MrPhy
Just don't tell them it doesn't actually work. (It's a great hook though)
Get it here
7. Libra: the calm one. Like, too calm
Dates: 24th September – 23rd October
Everyone can learn a thing or two from a Libra. Deadlines? No problem. Late for a date? Pfft. House on fire? Big deal.
But maybe it's time to give them something to do other than chilling all the time with the Things To Do While You Poo Toilet Roll, which'll give them the brain stimulation they secretly need.
Image credit: Prezzybox
And hey, they'll still be super calm while they're at it.
Get it here
8. Scorpio: the avenger (not the superhero kind)
Dates: 24th October – 22nd November
Saying sorry is hard. But getting a Scorpio to say sorry is harder.
So there ain't nothing better than this nifty Apology Note to help them get the dirty work done.
'I'll throw this at your face.' – My Scorpio friend @ me
Image credit: Knock Knock 
Remember to run away as fast as you can once they realise what you've got them. Good luck – you'll need it.
Get it here
9. Sagittarius: the real messy one
Dates: 23rd November – 21st December
How many Sags does it take to fix a lightbulb?
None, they'll just tell you how they think you should do it
None, but they probably were the ones to break it by hurting its feelings
One, but they've bought the wrong lightbulb model because they "didn't feel like checking"
All of the above
Do your local Sag a favour and get them the World's Smallest Vacuum to help clean all the messes they end up creating – metaphorical or not.
Image credit: Mastermind Toys
Get it here
10. Capricorn: the aspiring CEO
Dates: 22nd December – 20th January
If you've established a CEO in your friend group, chances are, they're a Capricorn. But oh, they're not bossy…they're just trying to keep the world in order. Their order. 
Ownself say ownself
Image credit: Uncommon Goods
With Big Personality Desk Signs, they don't have to worry about people not getting the message.
Get it here
11. Aquarius: the wacky one
Dates: 21st January – 19th February
They're cRaZy! They're qUiRkY! They're FuLL oF FuN!
They're the perfect Santee for a Banana Phone!
You just have to connect to this with your mobile's bluetooth for it to work.
Image credit: Cnet
Tip: Refuse to talk to them unless they pick your calls up with their Banana Phone.
In public.
Get it here
12. Pisces: the indecisive one
Dates: 20th February – 20th March
Thank goodness the Pisces isn't in charge of getting something for themselves this Christmas – that's what you're here for. And if you, my dear reader, are a Piscean yourself, then just be glad you've got this article.
Here's what you need:
Image credit: Fine Art America
Yep. A Magic 8 Ball to make all the decisions.
Should they eat cai fan for dinner? Too early to predict.
Should they sleep in? Signs point to yes.
Why are Pisceans so darn indecisive? Who knows.
There's even a keychain version for them to carry around here. 
Get the 10/10 Christmas gift for anyone with the HP Sprocket
The HP Sprocket New Edition ups the ante with its sleek new design and comes in Noir, Luna Pearl, and Blush (L-R).  
Skip the risk of getting on your friends' naughty lists with the HP Sprocket New Edition. Or if you're as clueless as a Pisces, now you've got something to add to your wish list.
The slick new edition comes with the function of printing 2×3″ stickable photos straight from your smartphone. It's light and pocket-sized too, so you can start snapping n' printing away anytime, anywhere.
Plus, the printer connects several smartphones at once – so your Christmas party is a great place to start. This printer uses zero ink too, so there's no need to fuss about running out of it.
Expect crisp photos with the HP Sprocket New Edition's improved print quality
Unlike the usual printable photos, use the Sprocket App to open a Pandora's box of editing features that'll bring your pics to life, like the Magic Frame and Photobooth features. And if a mini sticker is a little too small for your big picture dreams, the Tile Mode lets users go poster-sized – one 2×3″ image at a time.
The printer also comes with AR functions, in which you'll be able to scan your photo and unlock an embedded video – a la moving images in Harry Potter -, photos of the day and other shots snapped at the same location.
You can easily charge the pocket-sized printer with a USB cable and a portable charger on the go
Cement your MVP status at your upcoming Christmas gathering with the Limited Edition Sprocket Gift Box, which comes with the following:
HP Sprocket New Edition Photo Printer unit (U.P. $199)
50 sheets of HP Sprocket's Photo Paper (U.P. $35.80)
Wallet Case (U.P. $40.80)
The gift box will be going at a retail price of $199, making it a definite value-for-money deal considering the original unit prices of each item.
Just pop the top off for a breezy photo paper refill
So whether for the selfie-lovin' Leo or the Aries in need of some fun stress relief, the HP Sprocket will have any of the zodiac signs feeling jolly this festive season.
---
This post was brought to you by HP Singapore.
Photography by Pepita Wauran.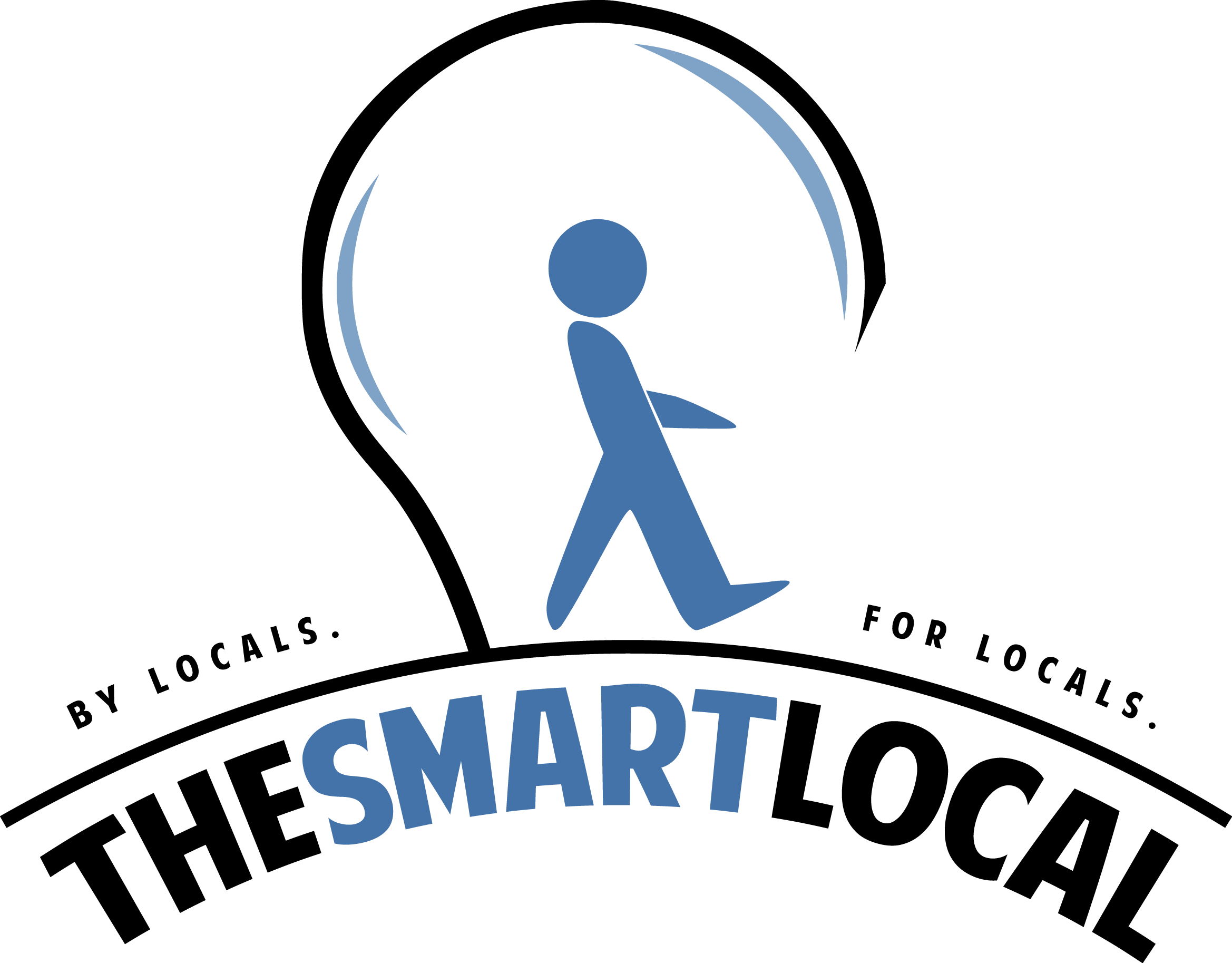 Drop us your email so you won't miss the latest news.