Things to do in December 2018
Image adapted from: Sentosa
December is the most anticipated month of the year, and for very good reason: 'Tis the season to be jolly, as Christmas, is set to take place. Naturally, Christmas-themed events are aplenty in the month ahead, bringing the holiday cheer ahead of the actual day itself. But apart from the festivities, there are also other events to get in on this month.
Below are 14 new and fun things you can do in December.
1. Bounce along on The Beast, Singapore's largest inflatable playground for adults
Image credit: Get Out! Events
If you think bouncy castles are only for kids, think again: An enormous inflatable playground known as The Beast is here to throw this assumption right out the window, and no kids are allowed.
Image credit: Get Out! Events
Encompassing a giant obstacle course, The Beast is set to provide you with an arsenal of challenges, including slopes, life-sized pendulums, and enormous rugby balls.
Image credit: Get Out! Events
Read our article for more details here.
Dates: 7-9 Dec
Times: 8AM-12AM
Venue: Palawan Green, Sentosa
Prices: From $37 or $47 (2-hour session) | $97 (full-day VIP pass)
Website
2. Get into the festive spirit with GBTB's Christmas Wonderland
Gardens by the Bay has certainly won our hearts with its array of beautiful displays that it switches up every few months, offering you a whole new experience each time you visit. This time, GBTB is jazzing things up yet again, this time transforming into a Christmas Wonderland.
Image credit: Gardens by the Bay
Be mesmerised by Luminarie, an enchanting display of Italian light sculptures that will include a massive golden gate, Christmas tree, and a 7-storey-high mirror maze.
Image credit: Gardens by the Bay
There will also be carnival games and rides – including classic faves like bumper cars, carousels, and ring toss.
Image credit: Gardens by the Bay
You can also take this opportunity to go Skating Under the Stars, where there will be an enormous outdoor skating rink decorated with an 8-metre tall Christmas tree as the centrepiece.
Dates: 30 Nov-26 Dec
Times: 7PM-12AM (main attraction) | 4PM-11PM (Skating Under the Stars)
Venue: Gardens by the Bay
Prices:
Main areas

Green (30 Nov-6 Dec): $4
Red (7-13 Dec): $6
Gold (14-26 Dec): $8

Skating Under the Stars: $8 (child 12 yo and below) | $10 (adult)
3. Catch some of Asia's best indie films at the Singapore International Film Festival 2018
If you're a movie buff, check out the Singapore International Film Festival (SGIFF) 2018, where 103 films from 44 countries will be showcased.
Image credit: SGIFF
Don't miss the opening film Cities of Last Things, a Taiwanese production shot entirely on expired 35mm film stock. Breaking from the conventional linear storytelling style, this film tells the tale of a man and 3 influential women in his life in reverse.
Image credit: SGIFF
The Last Artisan is another production to watch out for, shedding light on the last master craftsman of the Chinese mythological sculptures that can be found in Haw Par Villa.
Dates: 28 Nov- 9 Dec
Times: Varies depending on movie
Venues: Capitol Theatre, The Cathay, Filmgarde Bugis+, National Gallery Singapore, National Museum of Singapore
Prices: $25 (opening film) | $15 (special presentation) | $12 (all other films)
Website
4. Partake in a Nutcracker-themed dinner theatre experience
Image credit: @jasonzwng
Dinner just became more fun and engaging with ANDSOFORTH's Marie & The Nutcracker, an interactive dining theatre where you'll get to watch – and participate in – a reenactment of E.T.A Hoffman's The Nutcracker as you eat.
A previous dinner theatre rendition of Alice in Wonderland
Image credit: ANDSOFORTH
While you're treated to a 4-course dinner inspired by cuisines from Nuremberg and The Nutcracker, you will also play the role of toys brought to life to aid the Nutcracker in finding the cause of his curse, and take down the Mouse King's army to win the key that unlocks the Kingdom of Sweets.
Dates: 15 Nov 2018-5 Jan 2019
Times: 6:30PM, 7PM, 7:30PM, 8PM, 8:30PM, 9PM
Venue: To be disclosed to confirmed participants
Prices: From $98
Website
5. Explore the old shophouse districts of Katong and Joo Chiat
Take a trip down memory lane by exploring the Katong and Joo Chiat districts, which have had their "old world charm" preserved through their pastel shophouses and buildings.
For starters, check out these "stilt" houses at East Coast Road, which are daubed with bright splashes of pastel colours. Here's an interesting tidbit about these houses: They stand where the beach used to be.
Make sure to drop by Kim Choo Kueh Chang, where you'll get a taste of Joo Chiat's Peranakan culture through traditional Nonya kueh and bak zhang.
Find the full list of places to visit in our article here.
6. Visit Walking On Sunshine, a new garden-themed cafe-salon with $15 brunch buffets
Walking on Sunshine is not your typical hipster cafe – it's a cafe-bar and Korean beauty salon all rolled into one. It's also got a pretty garden theme, where the entire place is bedecked with plant trellises, lush ferns, and dried flowers.
The cafe-bar's menu comes packed with Western-Korean fusion dishes, such as a Double Beef Burger ($18.50), which comes with bulgogi beef patties and sweet potato fries on the side.
The beauty salon offers a range of services like hairdressing, manicures, and even photography. Everything is decently priced, with an Express Manicure only costing $15.
Find out more about Walking on Sunshine in our article Orchard Central.
7. Check out the Disney-themed Christmas decor at Orchard Road
Fans of Frozen should check out the icy installations located outside Orchard Central
Disney's cast of endearing characters have taken to the streets of Orchard Road, spreading the good cheer of Christmas with a series of character displays. You'll find Mickey Mouse and Friends around Wisma Atria, Ariel outside Shaw House, Cinderella at Wheelock Place, and many more.
Enchanted Fairy Dome at 313@Somerset
For a full breakdown of where to find your favourite characters along Orchard's streets, check out the map here.
Image credit: @jen_nitz
When you've had your fill of the streets, head over to the Christmas Village outside Ngee Ann City, where you'll be able to grab a bite while chilling to nightly live performances staged by local talents like Sweatshop Jam and Jordan Wei Trio.
There's a 2-storey carousel parked at the Christmas Village, allowing you to relive that childhood thrill
Image credit: @lklenswork
Dates: Now till 25 Dec
Times:
Disney-themed streets: 24h
Christmas Village: 11:30AM-10PM (Sun-Thurs) | 11:30AM-11PM (Fri-Sat, 20-24 Dec)
Venue: Orchard Road
Prices: Free
Website
8. Laugh your heart out at Comedy at Canvas with Kumar: December 2018 Edition
Image credit: @comedyatcanvas
Treat yourself to an evening of laughs at Canvas Club with Comedy at Canvas with Kumar: December 2018 Edition, where our fav drag queen-cum-comedian will take the stage to deliver his signature brand of politically incorrect humour.
Expect to see him poking fun at everything and anything, crossing boundaries and even running headlong into the realm of the taboo!
Dates: 4, 7, 11, 18, 21, 28 Dec
Times: 8:30PM onwards
Venue: Canvas Club
Prices: From $25
Website
9. Feast to your heart's content at Jalan Jalan Makan Makan 2018
Colourful gradient drinks from Yummers
Image credit: @kisswidwid
In its second year running, Jalan Jalan Makan Makan 2018 is a halal food and shopping bonanza with over 180 stalls selling everything from clothes and accessories to food, desserts, and drinks. Think of it as a giant pasar malam, but in the air-conditioned spaces of MBS Expo Hall.
Spicy Chicken and Cajun Cheesy hot dogs from Street Submarine
Image credit: @fadestetik
Apart from newfangled bazaar nosh like colourful drinks and cheesy meatballs, there will also be traditional Malay food from vendors like Ummi Satay and the famous Haig Road Putu Piring.
Ummi Satay – chicken, beef, or mutton skewers served with spicy peanut gravy
Image credit: @satay.ummi
Dates: 14-16 Dec 2018
Times: 10AM-10PM
Venue: Marina Bay Sands Expo Hall A
Price: Free
Website
10. Try an underrated homegrown tea brand
Kittea
Image credit: @mykittea
Think local tea brands and chances are TWG will pop into mind. But there are other underrated local brands out there equally worth of recognition, such as cat-themed Kittea, Kindred Tea's blooming teas that unfurl into flowery arrangements, and Ette Tea's eccentric Nasi Lemak and Chicken Rice flavours.
Find out more in our article here.
11. Be mesmerised by the neon art installations of Sentosa Island Lights 2018
Image credit: Sentosa
Enormous neon art installations have conquered Palawan Beach in Sentosa Island Nights 2018, doubling up as great photo spots to complement the hypebeast look that's all the rage today.
Image credit: Sentosa
Image credit: Sentosa
The event also comes with a Pikachu Night Parade, where an entrainment of 9 Pikachus covered in LED lights will march and dance along a route along Palawan.
Dates:
Main event: 16 Nov-31 Dec
Pikachu Night Parade: 14-16 and 21-23 Dec
Times:
Main event: 7PM-11PM
Pikachu Night Parade:

14, 16, 23 Dec: 7:30PM
15, 22 Dec: 7:30PM & 9PM
Venue: Palawan Beach Walk
Prices: Free
Website
12. Get yourself a quirky advent calendar that gives you a surprise present everyday
Sephora's Advent calendar
Image adapted from: Sephora
With Christmas hot on our heels, it's time to whip out the advent calendars and count down to the big day. Instead of a traditional one, get an Advent calendar with gifts to reveal every day leading up to the big day. Pick from makeup from Sephora, bath bombs from LUSH, booze from Thirsty Craft Beer, and more!
Lindt's chocolate Advent calendar
Image credit: Redmart
Find out more about these fun advent calendars in our article here.
13. Unleash your inner otaku at the EOY J-Culture Festival
Image credit: @snapwithjay
Whether you're a closet otaku or proud to strut the stuff, swing by the EOY J-Culture Festival, giving you an outlet to indulge in your love of J-pop and anime through performances, cosplay, illustrations, and photography.
Budding local idol group Natsuiro Party
Image credit: @natsuiroparty
Gracing the stage for performances will be both local and international artistes, including Ola Aphrodite and Riona Hamamatsu.
Image credit: EOY J-Culture Festival
And to pick up some collectibles, head down to Artist Alley, where you can buy merch featuring your favourite characters or J-pop idols.
Dates: 29-30 Dec
Venue: Suntec Convention Center Hall 403
Prices: $11.90 (1 day) | $17.90 (2 days) | $68 (Premium 2 days)
Website
14. Shop for affordable winter wear to prepare for your year-end vacation
We don't get snow right here in the sunny tropics, so many of us scramble out of here when Winter falls in other countries. If you don't have the right attire for the freezing cold yet, quickly hit up the winter wear stores in Singapore for affordable coats, scarves, and mittens.
Find out more in our article here.
Events in December 2018
December looks set to be a solid month, with its combo of both Christmas and non-Christmas events planned poised to keep you engaged throughout your long-awaited holidays. Now give yourself a pat on the back and enjoy the month's activities – you certainly deserve it!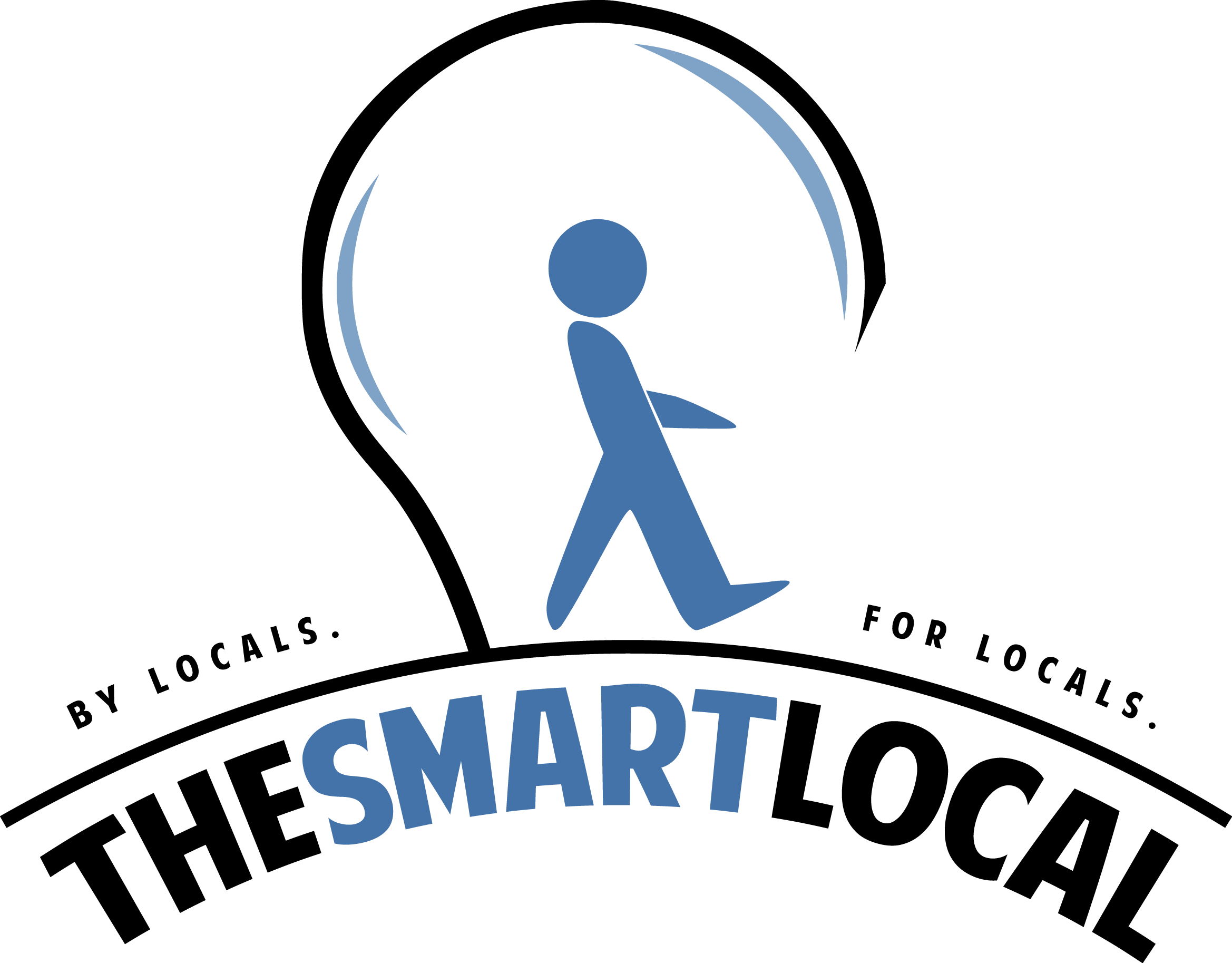 Drop us your email so you won't miss the latest news.