Celebrate Christmas at Orchard Central
Christmas is coming and the picture-perfect vision of that usually includes snow and scenes of bundling up in the cold. Alas, Singapore is devoid of winter.
But this time around along Orchard, a little winter Disney magic can be found just outside Orchard Central. In particular, from the kingdom of Arendelle.
Behold the Frozen Wonderland, which is inspired by the popular movie and packed full of eye-catching installations that'd look epic for the 'gram. Here're our tips on how to Let It Go.
Step into a magical Frozen Wonderland
1. Strike a pose at the entrance to Elsa's Ice Palace
Elsa's Ice Palace marks the start to the lineup of installations. With fairy lights lighting up the "entrance" to the palace, this Instagrammable masterpiece is bound to attract shoppers of all ages.
Tip: Instead of taking a regular shot in front of the palace, simply head straight to the back and get creative with the door arches. The fairy lights also create a whimsical background amid the silhouette. Just make sure that you're not photobombing anyone while at it!
2. Channel your inner Elsa by re-creating Frozen's "Balcony Scene"
You know the scene.
While it may require "thick skin" to pose in front of everyone, this is the perfect time to allow your inner fangirl – or fanboy – take control. Conceal, feel, and definitely let it show.
3. Strut down the steps of the Ice Palace in style
Children especially love this one, as it features two other prominent characters – Anna and Olaf. Instead of just posing on the steps, make use of the handrails! The picture will appear as though it's been taken in a magnificent ballroom.
4. Ride behind Sven the Reindeer's sleigh
Frozen fans would remember Sven – the loyal reindeer and companion of male protagonist Kristoff. Being an adorable character, Sven is well-deserving of his very own Christmas installation – a sleigh that's perfect for group photos.
If you're taking a solo shot, take the picture from the front of the sleigh instead. It draws attention to Sven's funny expression too!
5. Have a mini fairy-light photoshoot at the Frozen Forest
The last of all the Frozen street decorations features a long stretch of blue and pink fairy lights and "rocks" resembling an icy forest. The sparkling blue and pink lights create a romantic and mellow ambience that's perfect for photo-taking.
Enjoy some festive dining at Orchard Central
Hunger pangs may hit after a whole night of posing for pictures, so head down to Orchard Central after your photoshoot and enjoy the wide range of festive dining options!
P.S. To make the most of your trip to Orchard Central, sign up to be a ShopFarEast member and collect points when you spend. Redeem your points for Far East Malls and Grab vouchers, and even glamping stays!
1. Dancing Crab – Chilli Crab and Christmas pumpkin
This year, celebrate Christmas Singapore-style at Dancing Crab with its signature Chilli Crab ($97++).
This dish will turn heads with a double-deck layer of two whole crabs, and the taste will have you doing a double take too – with a potent tangy sauce made with Roma tomatoes, pomelo and chilli padi. A perfect complement to the chunks of fresh crab meat.
We tried the Dancing Crab's other festive special – the Christmas Pumpkin ($12++), which consists of a mini pumpkin atop a sea of blue sea salt and is overflowing with pumpkin soup, crawfish, crab meat, scallop and clams.
Christmas Pumpkin is available from 6 November to 31 December 2018.
Dancing Crab
Unit: Orchard Central #07-14/15, 181 Orchard Rd, Singapore 238896
Opening Hours: Mon-Fri 11:30AM-3PM, 6PM-10PM; Sat-Sun & PH, 11:30AM-3PM, 6PM-10:30PM
Telephone: 6509 1878
Website
2. Kiseki Japanese Buffet Restaurant – A spread of turkey, snow crab, lamb, and salmon
If you're a seafood and meat lover, bring some friends down to Kiseki Japanese Buffet Restaurant for a Sumongous Christmas Feast – consisting of a mega spread of roasted turkey, a cluster of snow crab, honey baked ham, lamb leg, baked whole salmon and more!
And if that's not enough to fill you up, the feast also includes a log cake that'll guarantee a satisfying food coma.
Promotion runs from 14 December 2018 to 1 January 2019. Menu items are on rotation and subject to change without prior notice. Photos may not be an exact representation of the dish.
Kiseki Japanese Buffet Restaurant
Unit: Orchard Central #08-01/02/03, 181 Orchard Rd, Singapore 238896
Opening Hours: 11:30AM-3PM, 6PM-10PM, Daily
Telephone: 6736 1216
Website
Make reservations here.
3. Morganfield's (Bar MF) – Christmas feast with cranberry & hazelnut spare ribs
Morganfield's is best known for their signature spare ribs a.k.a "Sticky Bones", so it's no wonder they've included not just one but two of their famous spare ribs – the Christmas special edition Cranberry & Hazelnut Sticky Bones in the Morgan's Christmas Feast ($149.90++).
This generous platter serves up to four people and includes other mouth-watering dishes such as Gammon Ham Slices, Crackling Pork Roast and more.
Hazelnut Sticky Bones on the right, Cranberry Sticker Bones on the left
Our favourite was the Hazelnut Sticky Bones (U.P. $29.90 for a half slab, $49.90 for a full slab) which was slightly charred and savoury with a nutty and aromatic glaze on top. The meat was juicy and tender and slid easily off the bones upon slicing.
Note: Children under the age of 8 (height below 120cm) dine for free on weekends and public holidays! Morgan's Christmas Feast is available till 3 Jan 2019. T&Cs apply.
Morganfield's (Bar MF)
Unit: Orchard Central #11-03/04, 181 Orchard Rd, Singapore 238896
Opening Hours: Sun-Thur 11AM-11PM, Fri-Sat 11AM-12AM
Telephone: 6634 1828
Website
4. Henri Charpentier – Strawberry mousse cake
If baking isn't your forte, Henri Charpentier's 15cm Christmas Strawberry Mousse Cake ($58.90) will complement your Christmas dinner. Available only for pre-orders, this velvety red cake is made of Pistachio flavoured sponge cake with strawberry mousse, vanilla bavarois and raspberry jelly.
We loved how the cake had a tinge of zesty strawberry flavour without being overbearingly sweet, and slicing into it was like cutting into cotton candy. A sure winner at all those potlucks.
Pre-orders open from 15 November to 19 December; collections between 20 – 25 December.
Henri Charpentier
Unit: Orchard Central #01-18, 181 Orchard Rd, Singapore 238896
Opening Hours: Mon-Thur 12PM-10PM, Fri-Sun 11AM-11PM
Telephone: 6634 4608
Website
5. Cold Stone Creamery – Homemade fruitcake ice cream
We may not have snow in Singapore, but a scoop of ice cream may just help to beat the heat!
Cold Stone Creamery's Christmas ice cream – the Christmas Fruit Cake Batter (starting from $6.50/scoop) is made with their signature Cake Batter ice cream mixed in with pecans and generous chunks of home-made fruit cakes.
Promotion runs from 10 November to 31 December.
Cold Stone Creamery
Unit: Orchard Central #01-17, 181 Orchard Rd, Singapore 238896
Opening Hours: 11AM-11PM, Daily
Telephone: 6634 1015
Website
6. Lady M New York – Black Forest Cake and Gingerbread Latte
After a day of raiding the shelves with your girlfriends or sisters, treat your taste buds to the Black Forest at Lady M. With silken layers of dark chocolate sponge, whipped cream and brandy-infused cherries, this Christmas classic goes at $9.50 a slice and $108 for a whole cake*.
*Boutique price.
After devouring the cake, we cleansed our palette with some Gingerbread Latte ($7.50 for hot, $8 for iced). While they are generally the same thing, the iced drink had a stronger cinnamon taste, while the "hot" beverage was thicker with a more distinct gingerbread flavour.
Lady M New York
Unit: Orchard Central #01-27 & #02-07, 181 Orchard Rd, Singapore 238896
Opening Hours: 11AM-10PM, Daily
Telephone: 6509 3673
Website
Prices stated above are before GST and service charge.
Seasonal items will be available at all Lady M boutiques till 31 December 2018.
Bonus for Orchard Central shoppers
To celebrate the spirit of giving, Orchard Central is giving out special Christmas goodies for shoppers all the way till Christmas!
If you've spent over $250 at the mall (maximum of 3 same-day receipts), head over to the Concierge counter at Level 1 to redeem limited edition Disney Frozen EZ-Link cards. Featuring Elsa, Anna, and Olaf, these EZ-Link cards are so cute you're going to want to get the full set!
With a $200 spend, you can get your hands on an exclusive scented candle to decorate your living room this Christmas. You'll also be doing good, as $2 will be donated to Singapore Children's Society for every candle redeemed.
Bonus for TSL readers: Simply flash THIS ARTICLE at the counter upon signing up to be a ShopFarEast member and get a $5 voucher to spend at Orchard Central. There are only 50 vouchers up for grabs, so head down now!
Celebrating Joy, Love, and Thanks at Orchard Central
With so many offerings, you'll be in for a memorable Christmas fun – packed with lights, food, and gifts. So come down to Orchard Central with your friends and family today and be reminded why Christmas is indeed the best time of the year!
---
This post was brought to you by Far East Malls.
Photography by Vanessa Teo.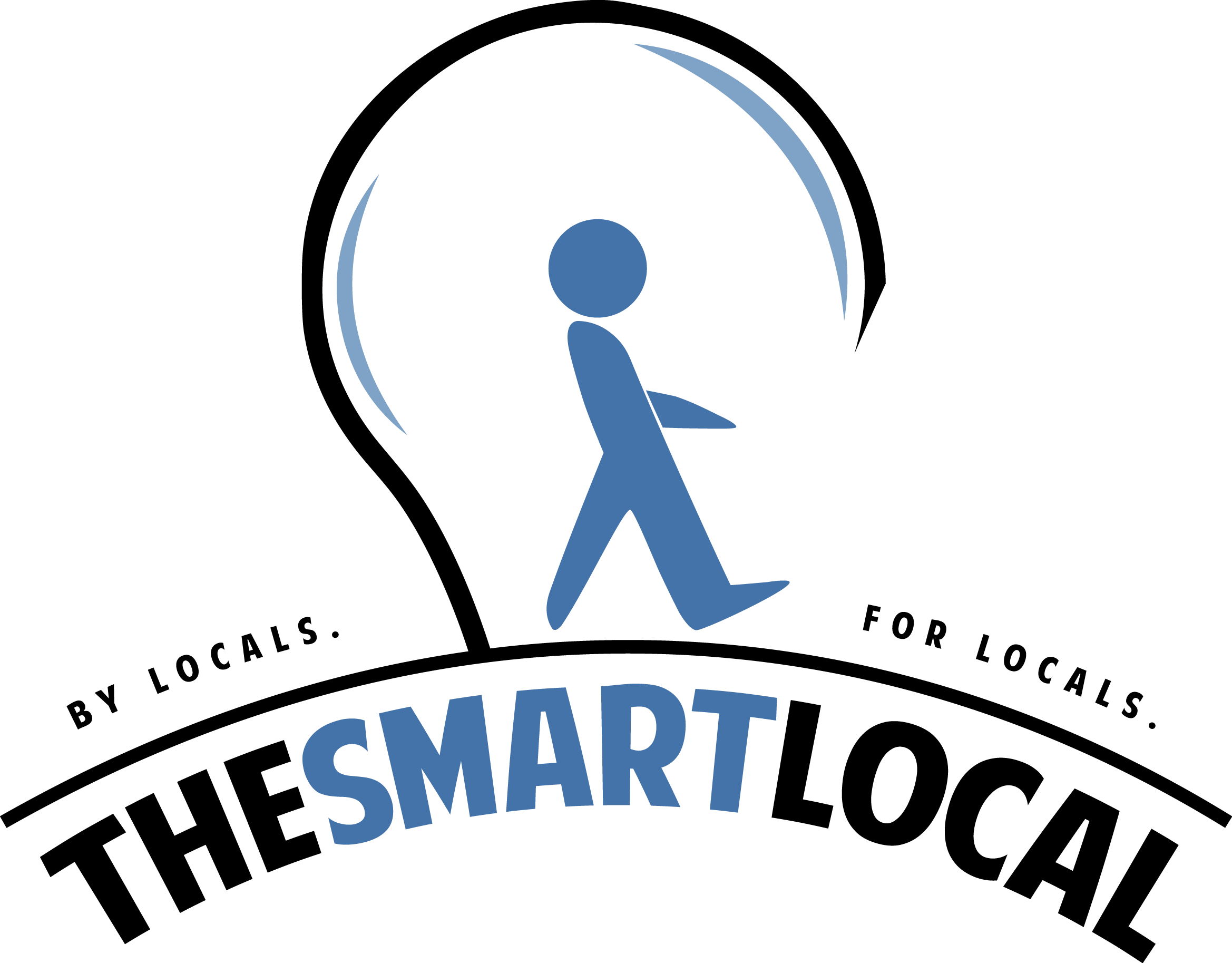 Drop us your email so you won't miss the latest news.