Guide to Katong & Joo Chiat
Before the hipster bars and shopping malls, the Katong and Joo Chiat district was an idyllic seaside retreat for the wealthy up to the 1950s. Despite the changing times, the area continues to give off that 'old world charm' of Singapore from the past, thanks to concerted conservation efforts.
Fun fact: Joo Chiat was given conservation status in 1993. Today, you can still see shophouses and buildings in a wide range of architectural styles, which reflect the area's development dating back to the 1920s and 1930s.
Let's take a walk down memory lane by visiting 7 places that have been around before Katong and Joo Chiat became a hipster hotspot.
1. Have a quirky pastel photoshoot at these "stilt" houses
You've seen the iconic shophouses of Koon Seng Road on your IG feeds, but probably not these pastel "stilt" houses. Head on over to East Coast Road, to admire the beautiful pastel houses which are just as charming.
Not your usual terrace house
You'd have never guessed it, but these pastel houses stand where the beach used to be. And with the coastline so close by, these living quarters were built on raised ground as a form of protection against the rising tides.
Note: As this is a private residential area, do be mindful of the residents' privacy when taking pictures here.
Address: East Coast Road
2. Grab an old-school breakfast at Chin Mee Chin Confectionery
Continue your trip down memory lane with a quintessential local breakfast at Chin Mee Chin Confectionery. A step into the confectionery, with its quaint design that has largely remained unchanged through the years, takes you on a trip back to the earliest years of the area.
With the old-style sliding door bakery displays, coupled with the blue mosaic floors and intricate floral patterned wall tiles, the atmosphere at Chin Mee Chin lets you have a taste of your grandparents' era of morning coffeeshop talk and banter.
Popular picks since the 1920s are the custard cream puffs and thick kaya toast breakfast sets – Long before the times of avocado toast
With more than 90 years of experience under their belt, Chin Mee Chin keeps the tradition alive with their time-honoured kaya recipe – a well-kept secret passed down from generation to generation.
Address: 204 East Coast Road, Singapore 428903
3. Relive our grandparent's time of hair salons at Carnival Beauty Salon
The patchwork mosaic tiled floors and walls hark back to the 1960s
Just a stone's throw from Chin Mee Chin Confectionery, in the quiet corner of Ceylon Road, Carnival Beauty Salon is something you'd expect to see in the early 1960s. The quaint shop front with its faded candy cane coloured canopy and cursive font signage makes for a perfect retro photo shoot spot.
Worlds apart from the minimalist hair salons of today: wallpapered walls, bonnet hair dryers and a cluster of roller trolleys.
Image credit: The Urban Wire
Although the salon is no longer in operation, the window sills are still decked out in faded hairstyling headshots and beauty tools from the good ole' days.
Address: 6 Ceylon Road, Singapore 429602
4. Get a nostalgic piece of rattan furniture at Teong Theng Co
70 years in business: Teong Theng Co – the rattan chair aesthetics are reminiscent of the old kampong days
Image credit: AhBoon Lah
Due to its low cost and malleable properties, rattan was the material of choice back in the day, making it a staple in kampong homes. To make these, carpenters separate the weave into strips, using them to create intricate patterns and robust structures in the process.
Handmade rattan furniture is increasingly a rarity, more of an art form than a commodity. These days, many young Singaporeans purchase rattan furniture as a feature piece, adding a touch of nostalgia into their modern homes.
Address: 204 East Coast Road, Singapore 428903
5. Dig into some traditional Peranakan pastries
A big part of Joo Chiat's charm comes from elements of the vibrant Peranakan culture that is characteristic of the area today. And what better way to get to know the culture than through its food?
Take a stroll along the streets of Joo Chiat and you're bound to catch a whiff of fragrant bamboo leaves steaming. Chances are, you've chanced upon Kim Choo Kueh Chang – one of the many traditional Nonya kueh stalls in the area. And if you're lucky, you can sneak a peek into the kitchen where the bak chang are hand wrapped.
Bak chang – colourful raffia strings are used to differentiate the different flavours.
Image credit: Eunice Foo
Traditionally eaten during the Dragon Boat Festival, the Nonya Chang variant has taken on its own form, becoming an option for a proper meal. A tantalising marriage of local Malay and Chinese flavours, it's made with blue pea flower coloured rice – a prominent feature in Peranakan cuisine – diced mushrooms and a sweet pork stuffing.
Address: 111 East Coast Road, Singapore 42880 (Katong Branch),
60 Joo Chiat Place, Singapore 427784 (Joo Chiat Branch)
6. Learn about the Peranakan Culture or get married at Rumah Bebe
Rumah Bebe's historic 1928 storefront was restored in 2003
Rumah Bebe has long been a cornerstone in the efforts to preserve Peranakan culture in Katong. The shop front features hand painted floral tiles along with intricate hand-carved window frames.
The quaint interior houses many Peranakan antiques and heirlooms, ranging from bright colourful tingkats to ornate vanity chests!
Image credit: Rumah Bebe
Most notably, they're known for carrying on Peranakan traditions in the face of changing times, steadfastly producing beautiful beaded slippers and embroidery work on Kebayas by hand.
Peranakan Wedding photoshoots.
Image credit: Rumah Bebe
They're also one of the few remaining places in Singapore that still offer traditional Peranakan wedding services. These include the likes of studio photography, wedding attire fitting and food catering services.
Address: 113 East Coast Rd, Singapore 428803
7. Visit the magnificent Sri Senpaga Vinayagar Temple
The Sri Senpaga Vinayagar Temple's humble beginnings started in a small hut but is now one of the most recognisable Hindu temples in Singapore.
Founded in the 1850s, Sri Senpaga Vinayagar is known for its grand food offerings.
The yellow and grey facade is iconic in the neighbourhood and has the largest gold covered Vimana (tiered structure) in the whole of Singapore. The temple is also the largest Vinayagar sanctum in Asia, which is dedicated to the Hindu elephant god, Ganesha.
The temple is also unique in that non-Hindus, including Buddhists, Christians, and Muslims have contributed to the rebuilding project.
Fun fact: The temple has a unique "Musical Pillar" that produces different notes when tapped.
Address: 19 Ceylon Road, Singapore 429613
Explore Joo Chiat and Katong on our next #Instawalk!
From mouth-watering local eats to conserved shophouses, these lesser-known parts of Katong and Joo Chiat will have you reliving the days of our grandparents while creating new memories for yourself.
Join us on our next Instawalk on 8 December 2018 as we explore the heritage and architecturally-rich districts of Katong and Joo Chiat, where old meets new.
---
This post was brought to you by the Ministry of National Development.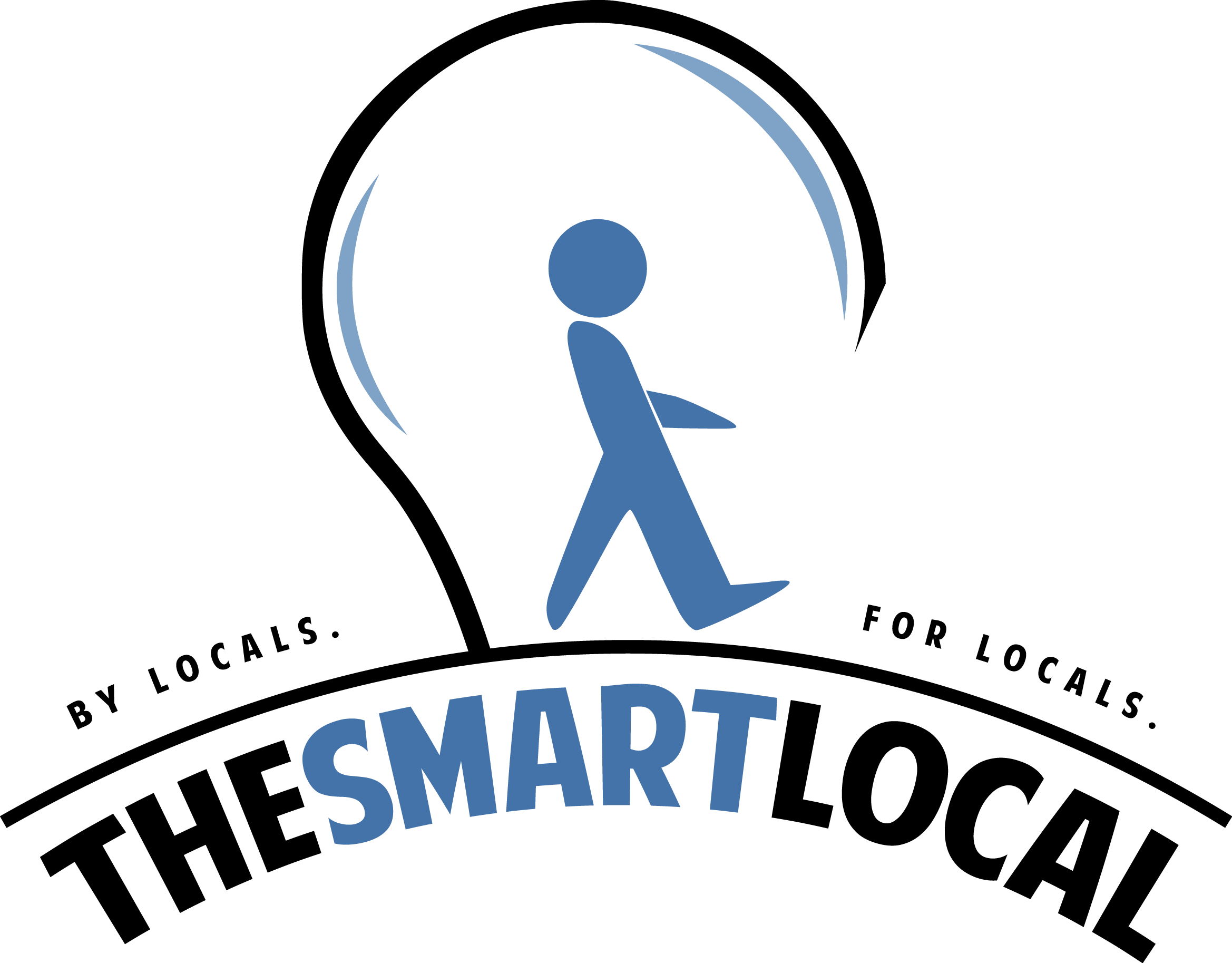 Drop us your email so you won't miss the latest news.