Things to do in Manila, Philippines
---
Image adapted from: @apartelph
With its reputation as a congested concrete jungle, Manila is often passed over as a potential destination for holidaying. Yet this is not necessarily true, for dotting its sprawling urban landscape are gems that are well worth checking out.
Apart from its bustling night markets bursting with cheap buys and street food, Manila also boasts a replica of Venice Grand Canal, along with a GoT-themed cafe, and Batman-themed hotel rooms.
Below is a list of activities you can add to your Manila itinerary.
---
1. Stay in a space-themed room at Astrotel from just $25/night
---
VIP room in the Avenida branch, which has a mock window featuring a postmodern city
Image credit: Expedia
From just S$25/night, Astrotel brings you to outer space through its quirky collection of spaceship-themed rooms. There are various branches within Manila – such as Avenida, Monumento, and Cubao – but all of them come outfitted with more or less the same futuristic theme.
Space Room at the Avenida branch
Image credit: Expedia
VIP Room at the Monumento branch
Image credit: Expedia
Find their list of branches here.
---
2. Snap photos at The Dessert Museum
---
Come crashing in like a wrecking ball with life-sized lollipops in the Cake Pops room
Image credit: @nkayuutami_
If you consider yourself to be a) a sweet tooth, b) attracted to explosions of colours, and c) an IG addict, step right up to The Dessert Museum, Manila's version of New York's Museum of Ice Cream, filled to the brim with 8 rooms of dessert-themed goodness.
The Donut Room, where whorls upon whorls of donuts are suspended from the ceiling
Image adapted from: @curlyafff
Pastel pink shelves lined with multi-coloured gumballs
Image credit: @raqsbaby
Snap a "let it snow" photo among these streams of cotton marshmallows
Image credit: @giieann_
Tours through the museum last 2 hours and are priced from PHP699 (~S$18.20), and you'll get to enjoy 5-6 free desserts to boot.
P.S.: Check out our article on KL's Selfie Museum, Malaysia's rendition of this place.
The Dessert Museum
Address: Unit 124, 126, 127a, S Maison, Coral Way, Conrad Hotel Manila, Mall of Asia Complex, Barangay 76, Pasay, 1300 Metro Manila, Philippines
Opening hours: 10AM-10PM daily
Prices: PHP699 ~S$18.20 (online rate) | PHP799 ~S$20.81 (walk-in rate)
Website
---
3. Visit Manila Cathedral and take a horse carriage ride at Intramuros
---
Also known as Old Manila, Intramuros is a site that preserves the legacy of Manila's Spanish colonial history through a collection of cathedrals, forts, and other war-related structures.
Keep your eyes peeled for Manila Cathedral, which boasts an impressive level of detail with its intricate carvings and statues of saints decorating its arches, along with its beautiful domed towers.
You can hire a horse-drawn carriage to bring you around Intramuros.
Japanese Cannon – the only surviving WWII cannon in the area. 
Intramuros
Address: Manila, 1002 Metro Manila, Philippines
---
4. Knock back with some alcohol at Manila's best bars
---
Antidote – rooftop bar with 15m jellyfish tank
---
Image credit: Spot
Antidote is a bar with a truly unique concept, where an enormous jellyfish aquarium spans 15m across the entire length of the bar space. The aquarium is outfitted with neon lighting, imbuing each translucent jellyfish with hues of red, blue, purple, and green.
Image adapted from: @haroldizer
Outdoor seating is also available here, which affords you stunning views of the surrounding cityscape.
Image credit: @vinnychon
Antidote also offers some unorthodox concoctions on their menu, such as the Tokyo Sojourn (PHP390 ~S$10.13), a mezcal mixed with nordic spices, cucumber, pandan syrup, egg, cumin, and togarashi.
Image adapted from: @theinsatiablewanderer, @wandergirleats
For dessert, the Miso Banana Parfait (PHP250 ~S$6.49) – a combination of dark chocolate fondant with Hibiki whiskey mousse – comes highly recommended.
Antidote
Address: Roofdeck, I'M Hotel, 7862 Ave, Makati, 1210, Makati, 1210 Metro Manila, Philippines
Opening hours: 5PM-2AM (Sun-Thurs) | 6PM-3AM (Fri-Sat)
Website
---
Early Night? – pastel bar with beer below $2
---
Image credit: Love of Country
Having an Early Night? That's no trouble at all, for you can chill under the eaves of this bar's chic pastel decor from as early as 5PM daily.
Don't miss this teal potted plant wall, a favourite photog spot of Early Night?'s patrons
Image credit: @itscamilleco
Calmly beautiful by day, Early Night? becomes lit by night, transforming into a vibrant club decorated by neon lights.
Image credit: @sabino.gallo
Drinks here are very affordable, priced from as low as PHP60 (~S$1.56) for a can of beer. Cocktails are aplenty too, with a glass of Kamikaze at PHP100 (~S$2.60) and Mojitos at PHP120 (~S$3.12).
Image adapted from: @earlynightph
Early Night?
Address: 2nd Floor Fort Strip, BGC, Ave, 5th, Taguig, Metro Manila, Philippines
Opening hours: 5PM-4AM (Sun-Fri) | 5PM-2AM (Sat)
Website
---
Polilya – beer-infused dishes
---
Image credit: @polilya.mnl
Polilya may seem like your standard hipster hangout with its island-themed decor at first glance, but it's more than just that: its food and drinks are largely infused with extracts from Engkanto Brewery, one of the Philippines' top producers of craft brews.
Image credit: Rogue
If you're in the mood for something fiery, try out their in-house special Polilya Fire (PHP350 ~S$9.09), a classic paloma that comes infused with an Engkanto IPA twist. Or if you're feeling adventurous, go for Tigrita (PHP295 ~S$7.66), an exotic blend of mezcal, tapache, pineapple juice, and cilantro, with double IPA.
Polilya Fire and Tigrita
Image credit: Rogue
As for the food, tuck into Polilya's Gambas Engkantadas (PHP440 ~S$11.43), where the classic Spanish gambas al ajillo (garlic shrimp) dish is jazzed up with beer.
Image credit: @polilya.mnl
Polilya
Address: 5658 Jacobo Street, Corner Don Pedro, Makati, 1210 Metro Manila, Philippines
Opening hours: 5:30PM-2AM (Mon-Thurs) | 6:30PM-2AM (Fri-Sat) | Closed on Sundays
Website
---
5. Teleport to Italy at Venice Grand Canal Mall
---
Image credit: @y__photographs
Save the trip to Italy and head over to Manila's Venice Grand Canal Mall, where you'll get to experience the beauty of reconstructions of Venetian architecture and even the Grand Canal.
Even the mooring poles bear the signature Venetian red-and-white stripes
Image credit: @jepri_m
The Grand Canal isn't just for show, as you can hitch a ride on a gondola here, priced at PHP500/pax (~S$12.97). Everything about the experience is as close to the original as possible, right down to the design of the boats to the uniforms worn by the boatmen.
Try out Ponte Rialto's vongole pasta, coming with a generous serving of Manila clams
Image credit: @arte.3
To complete your faux-Venice experience, head over to Ponte Rialto, an Italian fine dining restaurant which uses ingredients imported from Italy itself.
Venice Grand Canal Mall
Address: McKinley Hill Garden Villas, Cluster B, Upper McKinley Rd, Pinagsama, Taguig, Philippines
Opening hours: 11AM-11PM
Website
---
6. Be transported to outer space at The Mind Museum
---
Rivalling Singapore's very own Science Centre is The Mind Museum in Manila. Over 250 interactive exhibits are presented through 5 interconnected galleries here, which are themed Atom, Life, Earth, Universe, and Technology.
Image credit: JRA
The Universe Gallery, in particular, will transport you to the mesmerising cosmos of outer space. Bask in the soft, pale glow of the Moon in a dark room lit by stars, or be enchanted by the beautiful colours emitted by the planets of the solar system.
Image credit: @andengggay
Image credit: @andywong913
Keep your eyes peeled for the Light Bridge that connects the Atoms Gallery to the Universe Gallery, which is lit up by the different colours of light that fill the universe.
Image credit: The Mind Museum
Also head down to the Earth Gallery, featuring an enormous T-rex skeleton exhibit, along with other exhibits that deal with the tectonic movements of the Earth.
The Mind Museum
Address: JY Campos Park, 3rd Ave, Taguig, 1634 Metro Manila, Philippines
Opening hours: 9AM-6PM (Tue to Sun) | Closed on Mon
Prices: PHP750 (~S$19.45) for an all-day pass
Website
---
7. Shop at SM Mall of Asia, the 4th largest mall in the Philippines
---
Image credit: Good News Planet TV
Bagging the title of 4th largest mall in the Philippines, SM Mall of Asia carries an enormous range of retail stores that'll fulfil your shopping needs, including Muji, Nike, and New Era.
Image adapted from: @kainventures, @franklinbanogon
Dining options are aplenty, with Kissako Uji Matcha Cafe, located on the second floor, highly popular for its Matcha Pudding Parfait (PHP150, ~S$3.91). If you need your BBT fix, get it from Sun Tea, which has fruit, milk, and cheese tea.
Image credit: @smskating
The mall also has an indoor skating rink with affordable entrance fees of PHP450 (~S$11.70), and you can either choose to skate or ride in a Santa Claus-like sled, pushed around the rink by a staff member.
SM Mall of Asia
Address: J.W. Diokno Boulevard, Mall of Asia Complex, Pasay, Luzon 1300, Philippines
Opening hours: 10AM-10PM
Website
Mall of Asia Skating Rink
Address: SM Mall of Asia Complex, Pasay
Opening hours: 10AM-10PM
Website
---
8. Grab a bite at Manila's themed cafes and restaurants
---
House of Unicorns Cafe – to feed your rainbow obsession
---
Image credit: @houseofunicornscafe
If you're unicorn-crazy, swing by House of Unicorns Cafe with colourful pastel decor and even unicorn onesies you can wear for free on entry.
Image credit: @paulanejenn_
Even the food follows the theme, with creations like this funky dessert bearing an ice cream cone to resemble a horn.
Image credit: @houseofunicornscafe
Image credit: House of Unicorns Cafe
House of Unicorns Cafe
Address: Lilac St, Marikina, 1800 Metro Manila, Philippines
Opening hours: 11AM-9PM daily
Website
---
Filling Station – neon diner with Riverdale vibes
---
Image credit: @heyjudeshoots
The name Filling Station may conjure images of a gas station, but really, it's a diner that's retro-themed. The walls and ceilings are plastered with curiosities from the yesteryears: vintage posters, old vinyls, gasoline station signs, and even an entire Cadillac Classic.
Image credit: @jelyneestrella
Come nightfall, Filling Station comes to life, illuminated by neon pink and purple lights that are reminiscent of Pop Tate's diner in Riverdale.
Four for All (PHP 450, ~S$11.67), a platter of buffalo wings, potato skins, fried calamari, and Shanghai rolls
Image credit: @itsme_hanah
Their milkshakes (PHP295 ~S$7.65) are a must-try, made from fresh milk, whipped cream, and ice cream.
Filling Station Pizza (PHP513, ~S$13.39), topped with a medley of mushroom, chorizo, salami, tuna flakes, and veg
Image credit: @meltinghm
Filling Station
Address: 5012 P Burgos, Makati, 1210 Metro Manila, Philippines
Opening hours: 24 hours
Website
---
The Witches Brew – Harry Potter meets Game of Thrones
---
"Hurry, Harry, or you'll really be late!"
Image credit: @iam_ejsajonas1022
Potterheads and Game of Thrones fans, keep The Witches Brew within your sights, for it brings both worlds together in a single cafe.
Image credit: @lexiecaboosey
Familiar scenes from both franchises decorate the restaurant, including the enchanted wall entrance of Platform 9 ¾ and the iconic Iron Throne. And to help you get your geek on, the restaurant provides with free use of their robes and wands!
Banners of the Great Houses adorn the backdrop of the Iron Throne.
Image credit: @j.a.r.v.i.s.d
Even the dishes served are given HP and GoT-centric names.
Alohomora and Butterbeer
Image adapted from: The Witchers Brew Diners Philippines, @clairebearlingan
Try out Alohomora (PHP220 ~S$5.71), an egg-and-bacon sandwich with chips served on the side. Butterbeer is also available here, coming in both alcoholic (PHP185 ~S$4.80) and non-alcoholic (PHP155 ~S$4.02) variants.
The Witches Brew
Address: Parañaque, 1700 Metro Manila, Philippines
Opening hours: 8AM-10PM daily
Website
---
9. Spend a night in a Batman-themed suite at Victoria Court
---

Image credit: @victoriacourtvc via Instagram
Victoria Court is a hotel chain in Manila that comes with a unique shtick: all 10 of its branches are outfitted with themed suites you can book for parties and staycations.

Image credit: @apartelph via Instagram
Check into the Batcave at the Malate branch in Manila, which comes with a snazzy replica of the motorcycle Batman used in The Dark Knight.

Image credit: @victoriacourtvc

The same branch also offers a cool Asgard-themed room, with the bed modelled after the elaborate throne of Odin.


Oval Office-themed suite at the Pasig branch
Image credit: @victoriacourtvc
Victoria Court Malate
Address: 2184 Madre Ignacia St, Malate, Manila, 1004 Metro Manila, Philippines
Telephone: +63 2 521 1084
---
10. Try Manila's street food at Quiapo Market
---
As with every foreign country you visit, you'd want to try out the local cuisine to truly get a taste of culture. Trawling Manila's night markets is a great starting point – such as Quiapo Market, where food prices begin from as a low as PHP7 (~S$0.18). You'll be able to load yourself up on a feast armed with as little as S$5 on hand.
---
Balut – duck embryo with savoury broth
---
Balut (PHP18 ~S$0.46) is a developing bird embryo – usually from a duck or chicken – that is boiled in a savoury broth and eaten directly from the shell. Paired with either salt or soya sauce, it tastes like a regular hard-boiled egg with a distinctly meatier texture. Be sure to drink the broth, which is reminiscent of boiled chicken soup.
---
Soup Number Five – bull's genitals soup
---
If you thought balut is bizarre, wait till you learn of Soup Number Five (PHP20, ~S$0.51). Belying its innocent-sounding name is a soup that is cooked with bull's genitalia.
Despite the ingredients used, this dish is actually a delicious, flavourful creation, with the meat's texture markedly springier than your average pork or chicken. The savoury broth with a medley of spices is the main draw, making it ideal for a cold evening.
---
Green mango with bagoong – unripe mangoes with shrimp paste
---
Green mango with bagoong (PHP7, ~S$0.18) is basically unripe green mangoes served with shrimp paste – a treat for fans of sour food. The crisp sourness of the mangoes may be sharp on the tongue at first, but this is neutralised by the salty and lightly spicy shrimp paste.
---
Buko juice – coconut water
---
As coconut (buko) is native to the Philippines, it is no surprise that buko juice (PHP30, ~S$0.77) – freshly extracted from young coconuts – is a common sight on the streets.  Some stalls offer a sweet version of the drink, with condensed milk mixed in.
---
11. Check out the street art at Bonifacio Global City
---
Image credit: @andiesyyap
Bonifacio Global City (BGC), aka The Fort, is the art hub of Manila. Street art is aplenty here, and you can find murals practically everywhere you go in the city.
Image credit: @andiesyyap
It's not just alley walls that are coated in graffiti art – even office buildings are not spared, with the larger surface areas able to accommodate more elaborate designs.
Image credit: @andiesyyap
Bonifacio Global City
Address: Taguig, Metro Manila, Philippines
---
12. Play carnival games and catch the sunset at SM By The Bay Amusement Park
---
Image credit: @followme.media
Located just outside SM Mall of Asia is SM by the Bay. The park comes with over 17 rides, and the Mall of Asia Eye, a 55-meter tall Ferris wheel stands out as the star attraction.
Image credit: @jayepineda
If you're game for something for more thrilling, go for the Drop Tower, where you'll be strapped to a gondola that goes up a tower before being released to free-fall.
Image credit: @wreckitme
While you're here, try your hand at the carnival games, which include classic favourites like ring toss, rebound, and short shot. Stand a chance to bring home a plushie if you win!
Image credit: @pinay.backpacker
Like its name suggests, SM by the Bay is located right by the sea – swing by in the evening and you'll be blessed by spectacular views of the glowing sunset.
SM by the Bay Amusement Park
Address: Seaside Boulevard Mall of Asia Complex, Pasay, 1300 Metro Manila, Philippines
Opening hours: 3PM-12AM (Mon-Thur) | 3PM-1AM (Fri) | 10AM-1AM (Sat) | 10AM-12AM (Sun)
Website
---
Food, bars, and activities in Manila
---
With all these things you can do, planning an itinerary for a holiday in Manila shouldn't be a problem. From chilling at the city's unique bars to checking into otherworldly space-themed hotels, there's so much more to Manila than we would've thought.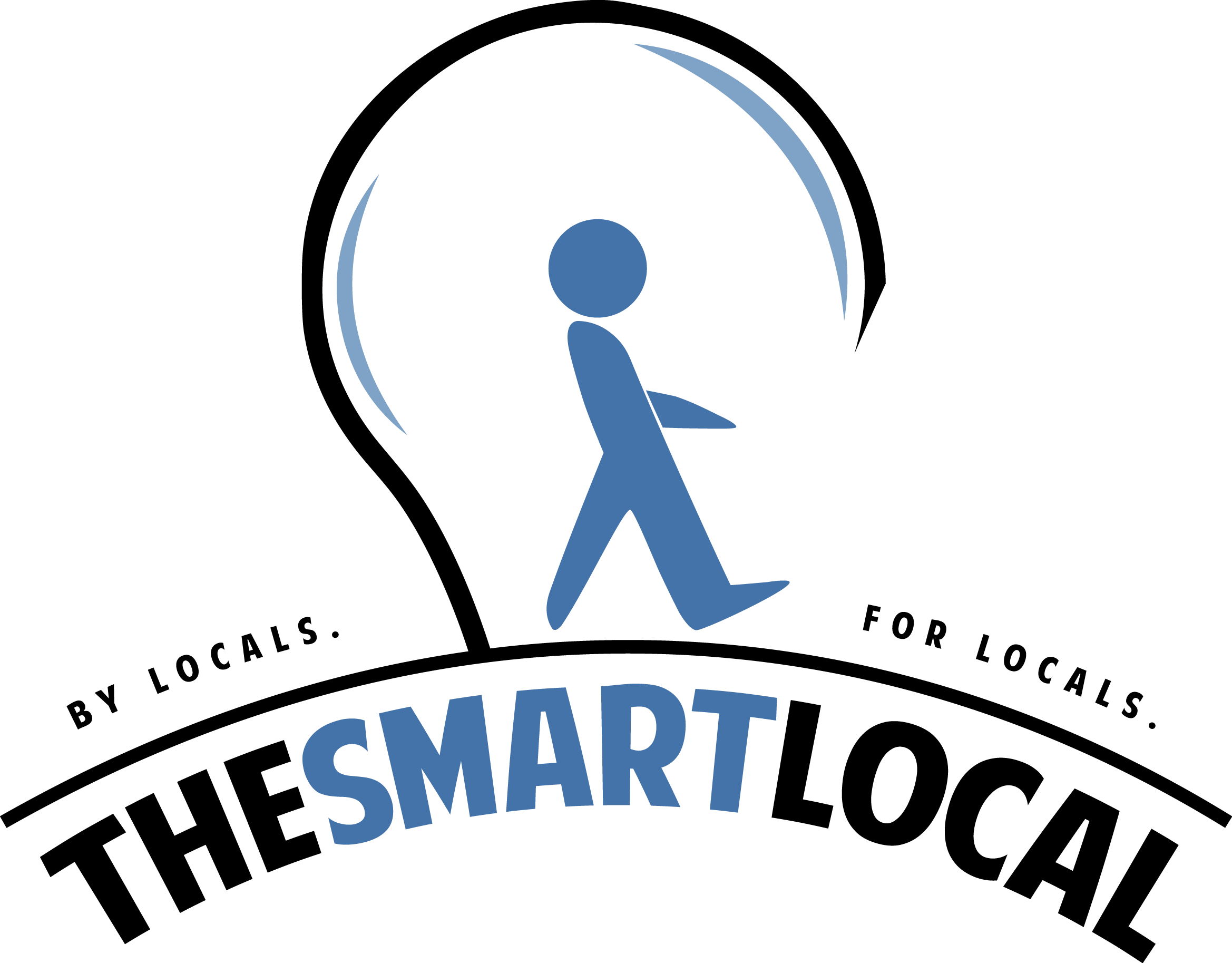 Drop us your email so you won't miss the latest news.