Singapore Design Week 2019
From art-filled museums to the Peranakan shophouses of yesteryear, there's always a standout design piece somewhere in Singapore. You'll catch glimpses of thoughtful design in the most ordinary of places – everything has its own beauty, from the streamlined architecture of the CBD to the perfect symmetry of our escalators.
With Singapore Design Week 2019, local design is brought to the forefront. From 4th to 17th March 2019, Singapore will be filled with design festivals, street art installations, and guided trails.
1. Project 210 – pop-up designer rooms at Naumi Hotel
A pop-up hotel room inspired by the rapper Tyler the Creator – colourblock hues and graphic prints everywhere.
Image adapted from: Naumi Hotels
While Naumi Hotel already has several designer rooms – inspired by icons like Coco Chanel and Andy Warhol – it's their new pop-up room we're most excited by. Known as Project 210, there'll be a new hotel room concept every three months or so: the styling and decor are entirely up to the creativity and design know-how of local interior design students.
Cute bumblebee motifs frame the walls.
Image credit: Naumi Hotel
The first phase comes with playful graphic prints and vibrant colours, all inspired by rapper Tyler, the Creator. There's a special promo during SDW – your staycay here will start from $250 if you book between 4 to 17 March.
When: Concept 1 – 4 March to 15 June 2019 | Concept 2 – 1 July to 15 September 2019 | Concept 3 – 1 October to 31 December 2019
Where: Naumi Hotel Singapore, 41 Seah St, Singapore 188396
Find out more about Project 210.
2. Singapore Urban Design Festival – rooftop roller disco & design festival in a multi-storey carpark
Image credit: @royalestatesg
When a festival's held in an outdoor multi-storey carpark, you know that it's going to be one filled with quirky activities. And Singapore Urban Design Festival certainly is, with an '80s-themed roller disco and carpark yoga classes. They also have a lineup of urban design talks, workshops by stellar companies like Airbnb, and live performances from bands like Mediocre Haircut Crew and Forests.
W Hotel will be dishing out their slow smoked wagyu brisket.
Image credit: @udfsg
When: 10:30AM-10:30PM, 14 to 17 March 2019
Where: Jalan Besar Sports Centre Multi-storey Carpark
Admission: Buy tickets here (tickets from $10/person)
Find out more about Urban Design Festival.
3. Play Is The Future Of Work – problem-solving LEGO workshops
Image credit: DesignSingapore
We all grew up with LEGO, from randomly stacking blocks to making complex models. But it isn't just pretend – we can use LEGO in real-life situations too. With LEGO workshop Play Is The Future Of Work, you'll be challenged to some serious play. In response to a series of business questions, you'll be thoughtfully building LEGO models to help develop your imagination.
Schedule your next work outing here – it makes a fun group activity and even helps build problem-solving skills and creative thinking.
When: 5PM-7PM, 7 March 2019
Where: National Design Centre, #03-01
Admission: Register here (Tickets for $29.27/person)
Find out more about Play Is The Future Of Work.
4. Street of Clans – guided tours around Bukit Pasoh clan houses
Image credit: @monica.levickis
When strolling down Bukit Pasoh, you'd have noticed the colourful row of heritage shophouses, all decked out in Peranakan tiles and intricate window grilles. With festival Street of Clans, you'll have the chance to explore these clan houses with guided tours – the inside of these clans are usually reserved for members only!
The Bukit Pasoh Heritage Trail by Grassroots Bookworm is specially tailored for kids – there'll even be a rubber stamp workshop at the end.
Image credit: Street of Clans
Since the clans are collaborating with local designers like Band of Doodlers and Panelogue, there'll also be design talks and art installations all around. There'll also be workshops where you'll learn how to make Peranakan dishes, handmade pottery, and wine tasting classes.
When: 5PM-10PM, 8 March 2019 | 11AM-10PM, 9 to 10 March 2019
Where: Bukit Pasoh Road
Find out more about Street of Clans.
5. Wallpaper* Handmade – showcase of locally-designed pieces
"Meridian Mettlach reflexology path" featured in Wallpaper* Handmade 2018.
Image credit: Singapore DesignCouncil
The Wallpaper* Handmade is an annual show, one that shows off the best pieces of local and international designers. With this year's theme as "everyday objects reimagined", it's a display of artsy inventions. One of the must-see pieces is by LASALLE graduate Brandon Yeo's Clink, a whimsical but stylish piggy bank.
Head down for some serious design inspo: these one-off pieces from 8 Singaporean designers will be taking off to Milan Design Week soon.
When: 10AM-7PM, 7 to 31 March 2019
Where: National Museum of Singapore, Concourse (Level 1), Singapore 178897
Find out more about Wallpaper* Handmade 2019.
6. SingaPlural – VR art installations
"Autumn" comes with fans and pinwheels to mimic the flow of air.
Image credit: DesignSingapore

Organised by the Singapore Furniture Industries Council, SingaPlural 2019 brings out the best of design with installations like A Portraiture Of Facets and Autumn.
A Portraiture Of Facets by Admira x Studio Dam.
Abstract at first glance, but you'll gradually see that the former highlights the different hues and shades used in design while the latter, through VR goggles, will make you feel like you're strolling through a park on a crisp autumn morning.
SingaPlural is filled with unique exhibits, from sculpture Enjoy the Silence to the design pieces of Ipse Ipsa Ipsum.
They're also holding a Master Lectures series, with speakers from all over the world – including Raffi Lehrer, the creative director of Coachella.
When: 9AM-9PM, 4 to 17 March 2019
Where: National Design Centre, Atrium (Level 1)
Find out more about SingaPlural.
7. Urban Interventions – light shows & Instagrammable installations
Tree Harp – a musical playground wrapped around trees.
Image credit: Aaam Architects
The next time you're around Queen Street area or National Design Centre, these 3 installations are sure to take your breath away. All are Instagrammable with light projections and interactive features – when you touch Tree Harp, a nylon rope structure that's wrapped around trees, music will play.
Image credit: DesignSingapore
As for Light Playground, the entire walkway at National Design Centre will be transformed into a hallway reminiscent of school "recess" time – paying tribute to how the area was once home to 7 schools – with light shows nostalgically inspired by kaleidoscopes and wind-spinners.
There'll also be light canopies all along Queen Street with Urban Constellations to mimic the constellations of the night sky.
When: 12:30PM to 11:30PM, 4 March to 31 August 2019
Where: National Design Centre and various venues along Queen Street
Find out more about Urban Interventions.
8. Move Along – soundtrack-guided trail through Bras Basah & Bugis
Australian creatives at last year's Singapore Design Week
Image credit: National Design Centre
This one's a special piece of work: Move Along, a collaborative piece of work between creatives from Adelaide and Singapore is crafted by Jennifer Greer Holmes. It is a walking trail that brings you through our art district. But the novelty of it all? She's come up with a soundtrack made specially for our little red dot.
Use your mobile phones to guide you – there'll be videos and sound recordings playing as we stroll through Bras Basah and Bugis.
When: 16 to 17 March 2019
Where: National Design Centre
Find out more about Move Along.
9. Community Thread – self-guided tour through 1930s Singapore
Image credit: DesignSingapore
If you've ever wondered what Singapore was like in the '30s, join in The Community Thread – a self-guided walking tour that follows a schoolgirl through Bras Basah and Bugis. She explores 5 different sites at Queen Street and Waterloo Street, with each stop featuring colourful street art.
Image credit: DesignSingapore
When: 4 to 17 March 2019
Where: National Design Centre, Level 5 & other venues around Waterloo Street and Queen Street
Find out more about The Community Thread.
Activities at Singapore Design Week 2019
Singapore might be a thriving design hub but not many pay heed to the obvious: that design is everywhere. From guided walking tours through Bras Basah and Bugis to local design showcases, Singapore Design Week 2019 offers up a design-centric lineup of activities.
With a carpark-based design festival, pop-up designer hotel rooms, and VR art installations, head down from 4th to 17th March 2019 to check out Singapore's design scene.
They're also having a photo contest from now till 18 March – prizes include Hotel G staycations and The Farm Store vouchers. Find out more on their Instagram and Facebook pages.
---
This post was brought to you by DesignSingapore Council.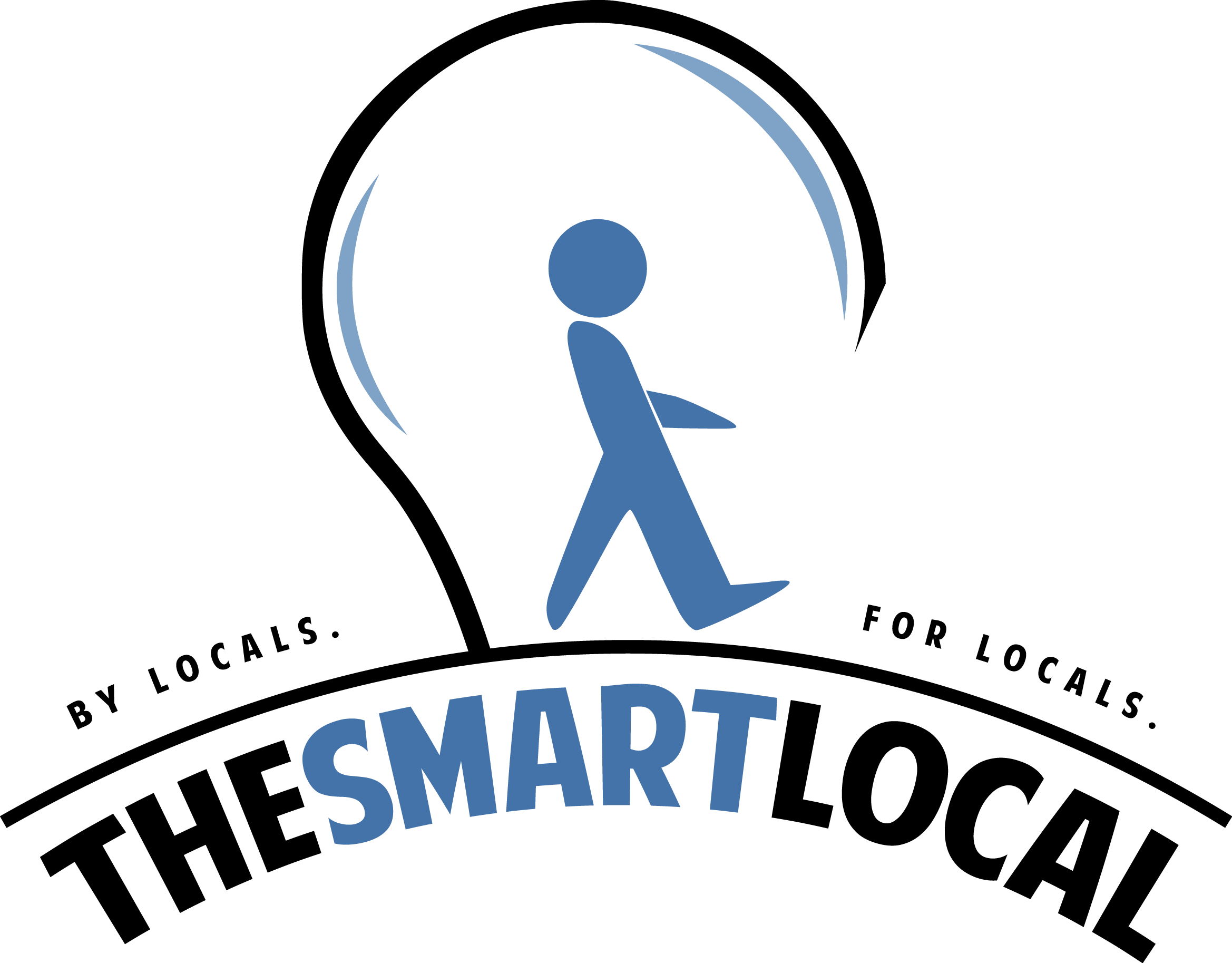 Drop us your email so you won't miss the latest news.