Melbourne's Themed Cafes

Source: @18rina
It's no secret that Melbourne is renowned for its cafe scene. With an endless supply of cafes that produce good food and coffee, it can be difficult to decide which new brunch spot to hit up, especially when most places have the same carbon-copy ambience.
Melbourne's inclusive cafe scene ensures everyone gets a slice of its cake – including those who desire something a little more novel and quirky! From whimsical wonderland to retro chic, these are some of the uniquely themed cafes in Melbourne.
1. Easey's

Source: @whitepoint_events

Source: @deon_alfred
Easey has won the hearts of many by transforming old trams and trains into a 90s inspired burger joint. The menu is kept fairly simple, dishing up a variety of juicy burgers, staple sides such as chips, dim sum and a range of Australian beers.

Source: @albenji
The first thing you notice before entering is the three trains dangling off the 5-storey building, one of which is a dining area. The space on the street level is redone with black and yellow graffiti, old-school arcade machine tables, and old train seats fitted as booths, exuding a retro and chill vibe. The revamped train on top is fitted with checkered seats, its interior a striking reminder of a caravan home.
Address: 48 Easey St, Collingwood, Vic 3066
Opening hours: Mon – Sun, 11 am – 10 pm | Fri & Sat, 11 am – 11 pm
Website
2. One Plus Piece Cafe
Source: @onepluspiece
This quaint cafe is a Japanese anime lover's paradise, with manga clippings, a bold mural of the Straw Hat Pirates and One Piece figurines adorning the walls. Aside from the fun and quirky interior, the menu itself is a perfect blend of east meets west, such as smashed avo and eggs served with roti (Indian-style flatbread) instead of bread.
Instead of your typical morning coffee, try something more Japanese, like its matcha latte.

Source: @secretbugerbusiness
Address: 266 Whitehorse Rd, Balwyn VIC 3103, Australia
Opening hours: 8 am – 5 pm daily.
3. Alice Nivens
Take a little trip down the rabbit hole and find yourself in Alice Niven. This wonderland-themed cafe has a whimsical character, with its black and white tiled floors, garden chairs, and an impressive mural interpretation of Alice in Wonderland.

Source: @alicenivenscafe

Source: @alicenivenscafe
Various knick-knacks scattered around, such as inverted teacup pendant lights, rose buds in glass bottles and various rabbit figurines make this place an Instagramer's paradise. However, what charms everyone into grinning like the Chesire Cat is the glass cabinet holding an array of freshly baked goods like cake slices, muffins, brownies and more.
Address: Shop 13, Port Phillip Arcade, 228-236 Flinders Street. Melbourne 3000, VIC
Opening hours: Mon – Fri, 730 pm – 4 pm
Website
4. Flipboard Cafe
Located at the end of La Trobe Street is a cafe that makes creative and efficient use of its space with its wooden decor. Resembling a tetris game, the cafe is split into two levels, with unexpected surprises hiding around each corner. As per its namesake, the interior relies on hinges – its seats and tables are good examples of this.
One highlight that's sure to catch your eye is the wooden row of boxes on the exterior that reveals a cosy seating area for two and has a table made out of recycled papers. It's the perfect urban hangout to sit back and enjoy good coffee while chatting with your mate.
Address: 141 La Trobe Street, CBD, Melbourne
Opening hours: Mon – Thurs, 7 am – 430 pm | Fri, 7 am – 10 pm
Website
5. Little Mule Cafe
The Little Mule is every bike enthusiast's haunt for quality coffee. Tucked away in an alley, this hidden gem is modern and chic, with white brick walls, cables hanging from lighting fixtures and various bike parts adorning the roof.
The bicycles are not merely for decor – the staff can build and fix your gear bikes too, or you can simply buy a custom bike off the shelf. The cafe offers an extensive breakfast menu (all-day breakfast on Saturdays!) and appetising poached eggs. It's two-in-one – get your bike fixed and grab some grub while you're at it.
Address: 19 Somerset Place, Melbourne, Australia
Opening hours: Mon – Sat, 730 am – 330 pm | Sun, 930 am -330 pm
Website
6. Larry David's Cafe
Seinfeld and Curb Your Enthusiasm (which has started filming its ninth season!) fans may rejoice at this New York-inspired bagelry. The shop itself is kept simple and clean with white tiles, wooden chairs and potted plants. The real showstopper is the large mural of the famous comedian's 'meh' expression painted across the wall.
Grab their "some vanilla bullsh*t, latte cuppa thing" tee and try their innovative bagel flavors perfect for a grab-and-go. While this cafe is relatively new, we are sure it is "pretty, pretty good" – as said by the man himself.
Address: 461 St George's Rd. Melbourne, Australia
Opening hours: 8 am – 3 pm, daily
Website
7. Brother Baba Budan

Source: @nian8163

Source: @bbe___happy
The strong smell of freshly ground coffee wafting will lead you to join the suit-clad line of people extending till the streets for the morning cuppa. Named after the world's first coffee smuggler, this pint-sized gem of a cafe has a growing reputation inverse to its size.
This place could almost be described as having a vintage traders shop feel with the dark wood, warm accents and shelves of coffee beans. What stands out is the canopy of wooden chairs that cover the ceiling. Despite the abundance of seats, the tiny bar only holds a capacity of about 15, with a single communal table. Their focus is on producing good quality coffee, hence there is not much food beyond bite sized cakes and pastries.
Address: 359 Little Bourke Street, Melbourne
Opening hours: Mon – Sat, 7 am – 5 pm | Sun, 9 am – 5 pm
Website
8. Operator 25

Source: @operator25cafe
Preserving the original concept of the heritage-listed building (built in the early 1900s), Operator 25 transports you back to a 20th century telephone exchange room. With the brick walls, catchy slogans, hanging cord wires, copper-coloured light shades and timber tables, the cafe's interior design plays into the era of operators that sit at switchboards and connect phone calls.

Source: @operator25cafe
The only difference is the comfort and the delectable array of brunch items from the seasonally changing menu – no wonder people are willing to "stay on the line" despite the long queue.
Address: 25 Wills Street Melbourne
Opening hours: Mon – Fri, 7 am – 4 pm | Sat – Sun, 9 am – 4 pm
Website
9. Marche Board Game Cafe

Source: @laurencestevenson
With over 100 board games ranging from classics like Cluedo and Monopoly to newer ones like Cards Against Humanity, it doesn't matter how many people are in your party – there's definitely something your group can enjoy. A 3-hour session costs $8 and you'll be required to buy drinks on top of that.
Apart from board games, there is even a private karaoke room with the latest songs in English, Chinese, Korean and even thai. Marche Board Game Cafe isn't just a restaurant, it's an entertainment centre – the perfect place for a fun date activity, or even as an outing with friends or family.
Address: 63A Abeckett St, Melbourne VIC 3000, Australia
Opening hours: Sun – Thurs, 11 am – 11pm | Fri & Sat, 11 am – 12 am
Website
10. Biggie Smalls
Source
Named after the late Notorious B.I.G, Shane Delia adds a new twist to the classic kebabs with a special homage to rap's golden age. It's designed like a New York-styled diner – the joint is decked out with counter stools, coloured tiled walls, vinyls, veneered panelling and polished alloy.

Source: @dontgobaconmyheart___
While the setup is old school and Americanised, the menu is anything but. Shane's Middle Eastern roots are fused with american flavours, creating a menu for adventurous tastebuds. The recipes are eclectic – fried chicken with pumpkin pie hummus, chips coated in butter, preserved lemon and thyme, and even turkish ice cream sandwiches.
Address: 86 Smith Street Collingwood
Opening hours: Sun – Wed, 12 pm – 10 pm | Thurs – Sat, 12 pm – 11 pm
Website
11. The Austen Tea Room

Source: @the_high_tea_girl
Sense & Sensibility, Emma, and Pride and Prejudice – three of Jane Austen's novels that inspired The Austen Tea Room's inception. Decorated with prints from the 1996 BBC Pride and Prejudice, this space pays respect to Jane Austen and allows you to retreat from reality. Delicate china and gorgeous floral embroideries furnish the cafe, like a true English cottage decor.

Source: @georgiebaxter
Try their $45 high tea set which consists of an array of fresh ribbon sandwiches, warm scones with lashings of jam and cream, petite cupcakes and more for a truly posh afternoon meal. It's an 18th century England hangout!
Address: 40 Nicholson St Essendon, VIC 3040
Opening hours: 8 am – 4 pm, daily
High tea: weekdays, 12 pm – 2pm | Weekends, 2 pm – 4 pm
Website
12. Matcha Mylkbar
This plant-based eatery feels like a modern day Zen garden that oozes tranquility. Going with a minimalistic industrial chic theme (much hipster), Matcha Mylkbar offers something different to locals needing a new Instagramable spot.

Source: @jesse__zhao

Source: @redxkisses
The cafe's concept makes vegan food appealing to non-vegans – think bacon made from dehydrated mushrooms, and poached eggs made from sweet potato, turmeric and coconut milk. Your weekly healthy meal craving can be satiated with Match Mylkbar's pretty dishes, a wide range of lattes options like mushroom and beetroot, and matcha!
Address: 72A Acland St, St Kilda VIC 3182
Opening hours: 7.30 am – 4 pm, daily
Website
Hipster cafes of Melbourne

Source
They say hipsters are an insufferable lot – not until they learn about the cafes that get inspired by the subculture! These 12 cafes that marry food with a host of interesting concepts will heighten your dining experience. So the next time you feel bored with mainstream cafes – basically those without an interesting concept – be sure to check one of these places out.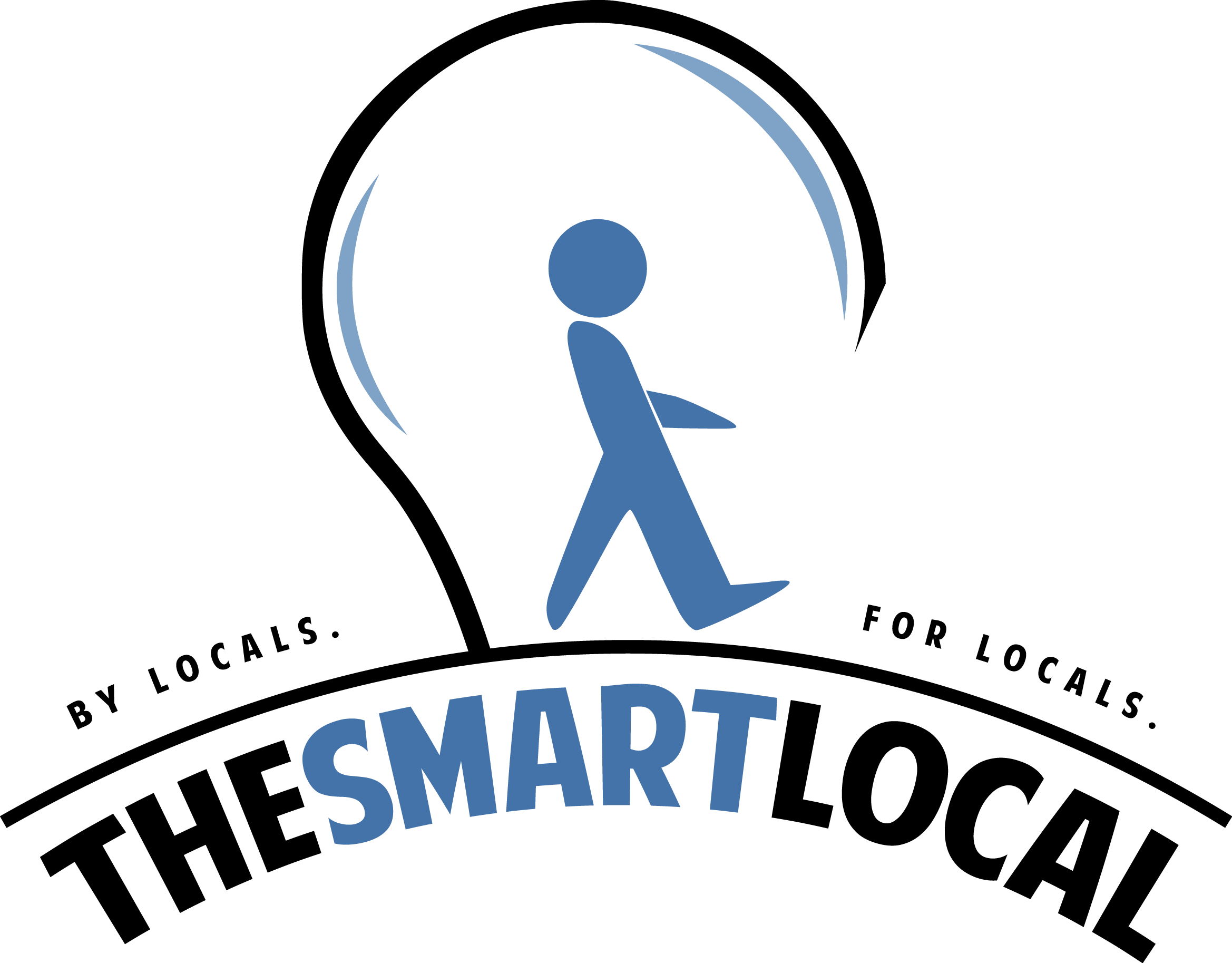 Drop us your email so you won't miss the latest news.