Social enterprise cafes in Singapore
We often dine at cafes for purely selfish reasons: some treat cafe-hopping as a regular Sunday meal to catch up with friends, while others cherish their brunch staples a lil' too much. But there are plenty of cafes in Singapore where you can help give back to the community simply by ordering a plate of food.
From cafes who hire ex-offenders to eateries that donate meals to the underprivileged, here are 10 social enterprise cafes in Singapore that don't just serve up good food – their hearts are made of gold too:
1. Five &2 – red curry chicken & bulgogi beef stew
Hires the underprivileged and donates meals to children
Image adapted from: @lunlun_
It's backed by the founders of Timbre – that's one way to tell if Five &2 will make it on your list of regularly frequented cafes. Just know that no matter how tasty their food looks, it's all for a good cause since with every 5 meals sold, they donate a fresh meal to an underprivileged child.
Image credit: @aliciahzy
They firmly believe in equal opportunities for all, and many of their employees include persons with disabilities and ex-inmates. Since their menu is based on various Asian cuisines, you'll be trying dishes like Thai Red Curry Chicken ($8.80) and Bulgogi Korean Beef Stew with Onions ($9.80).
Those looking for local dishes will also have choices like Singapore Laksa ($8.80) and Herbal Chicken Soup ($10.80).
Image credit: @gthio
Just like Timbre+, customers are encouraged to return their trays to refund a $1 deposit.
Address: 97 Hougang Avenue 8, Singapore 538792
Opening hours: Mon to Thu: 5PM-11PM, Fri: 5PM-1AM, Sat: 4PM-1AM, Sun: 4PM-11PM
Telephone: 6282 8801
2. Lina's Cafe – mee rebus & ondeh ondeh cake
Free drinks for families with an autistic member
Image credit: @helloitsming
Lina's Cafe is inspiring to say the least, with the owner having opened the halal-certified cafe for those with autism to find acceptance outside their homes. Families with autistic children will get welcome drinks from a selected menu – there's a max. of 4 drinks per family.
Image credit: @clayton_fischer
The food's also well-worth heading down for, with hearty bowls of Mee Rebus ($4) and decadent slices of Ondeh Ondeh Cake. They've got a rotating menu of sorts, with Mee Siam ($4) served from Thursday to Saturday and Western dishes like Creamy Chicken Pasta ($9.40) and Creamy Breaded Fish Pasta ($9.80) from Tuesday to Saturday.
When there, try their Gula Melaka Milk Tea with Pearls ($4) for refreshing milk tea that's mixed with swirls of palm sugar.
Address: 7 Jalan Pisang, Singapore 199074
Opening hours: Mon: 10AM-7PM, Tue to Thu: 11AM-8PM, Fri to Sat: 11AM-8:30PM (Closed on Sundays)
Telephone: 9187 2094
3. Seeds Cafe in Rainbow Centre – curry udon & breakfast staples
Training F&B centre for students with developmental disabilities
Image credit: @damoneteo
Seeds Cafe is a training ground for students to find future work opportunities in F&B, but you'd never have guessed – not with the quality of food that they serve up. With mains like Chicken Curry Udon Bowl ($6) and breakfast dishes like Scrambled Eggs & Toast ($6), this cosy joint is the perfect place to spend your Sunday afternoons.
All proceeds will help fund the vocational training of the students.
Image credit: @theartjoyofbeth
It's part of Rainbow Centre, a charity that helps improve the lives of those with disabilities, so students with developmental disabilities can try out different cafe duties. You'll notice a series of colourful artworks propped around the walls too – they're all done by students and are up for sale.
Image credit: @shynqueks
And if you're there on the first Saturday of every month, great news: there's a regular flea market outside selling handmade crafts.
Address: 501 Margaret Drive, Singapore 149306
Opening hours: Mon to Fri: 7:30AM-4PM, Sat to Sun: 8:30AM-2PM
Telephone: 6817 9414
4. APSN Mystical Cafe For All – pesto pasta & ice cream waffles
Hires persons with special needs and has a 'Pay It Forward' initiative
Pesto Prawn ($6) comes with pesto fusilli and de-shelled prawns.
Image credit: APSN Mystical Cafe for All
As part of the Association for Persons with Special Needs (APSN), the Mystical Cafe For All offers those with special needs an opportunity to show off their culinary skills. And with a range of hearty mains like Nasi Lemak and Peri Peri Chicken, they're certainly proving themselves. All mains are priced at $6.
For the sweet tooth, the menu also has Waffles with Ice Cream ($5.50), along with a range of cakes and tarts.
Image credit: @limwj_
There's also a 'Pay It Forward' initiative where you can purchase meal vouchers to leave on the blackboard – to pass to less fortunate strangers.
Address: 11 Jalan Ubin, Blk 4, #01-31 Kembangan-Chai Chee Community Hub, Singapore 409074
Opening hours: Tue to Fri: 9:30AM-4:30PM, Sat: 9:30AM-2PM (Closed on Sundays and Mondays)
Telephone: 6346 2425
5. The Art Faculty by Pathlight – coffee & baked treats
A Pathlight x Starbucks initiative that provides barista training for people with Autism Spectrum Disorders
Image credit: @reedbeaneats
There's always something going on at The Art Faculty by Pathlight – after all, it's a cafe, handicraft store, and workshop space all in one. They've got shelves of handicraft goods, ranging from art prints to tote bags, created by student artists from Pathlight's Artist Development Programme.
The colourful postcards were intricately designed by Pathlight students.
Image credit: @nehohmee
Once you're done browsing, head over to The Art Bar, a coffee joint co-launched with Starbucks Singapore that trains young adults with autism. If you're expecting Starbucks prices, you'll be pleased to see that the coffee here won't break the bank – their Cafe Americano starts from $2.90 while a Cafe Mocha starts from $4.
Address: 20 Lengkok Bahru, Singapore 159053
Opening hours: Mon to Sat: 9AM-8PM (Closed on Sundays)
Telephone: 6513 0706
6. Crossings Cafe – chilli crab pasta & Trappist beer
Hires trainees from Assumption Pathway School and donates all profits to charity
Image credit: @cindi1601
There's a huge range of savoury dishes here at Crossings Cafe, an eatery by Assumption Pathway School – it's their graduates' first foray into the F&B world. Order up: it's for a good cause since all profits go to charity.
Try their Crossings Signature Chilli Crab Pasta ($17) which comes with fettuccine tossed with chilli crab sauce, and a serve of crispy soft-shell crab on top. Other mains we're eyeing include their Mussels Marinara ($15) and Crossings Beef Burger ($17).
They also offer Trappist Beer – beer brewed by Trappist monks, Fruity Beer ($9.50), and classic cocktails like Manhattan ($15) and Negroni ($12).
Address: 55 Waterloo Street, Catholic Centre, Singapore 187954
Opening hours: Mon to Fri: 8AM-10PM, Sat to Sun: 10AM-10PM
Telephone: 6338 2669
7. The Social Space – avocado toast & smoothie bowls
Retail space to support social causes and nail salon to empower underprivileged women
Image credit: @thesocialspace.sg
The Social Space takes their social responsibility very seriously – think reusable metal straws, fair-trade produce, and handmade retail products from social enterprises. Food-wise, they do up a cafe menu that's healthier than most, with dishes like the classic Avo + Egg and Roasted Brussel Sprouts + Tahini Butter. Both are served on french sourdough, starting from $8.
Image credit: @thesocialspace.sg
Their smoothie bowls are also worth a try, with flavours like The Hulk ($12) blending matcha, banana, and spinach together and Pink Flamingo ($10) for a mix of dragonfruit, papaya, and banana.
There's also a huge retail area, showcasing various brands that support social and environmental causes. They also have their own in-house florist LushWoods that specialises in dried flowers, and Nail Salon that has a training programme for underprivileged women.
Address: 333 Kreta Ayer Road, #01-14, Singapore 080333
Opening hours: Mon & Wed to Fri: 9AM-7PM, Sat: 9AM-7PM, Sun: 9AM-6PM (Closed on Tuesdays)
Telephone: 6655 0221
8. Food For Thought – satay beef bowls & big breakfast plates
Supports Living Water International and Food Bank Singapore
Image credit: @ffthought
As one of the pioneers of social enterprise cafes in Singapore, Food For Thought supports social initiatives like Living Water International and Food Bank Singapore. And the menu's looking tasty too, with classic brunch fare like Full Works ($22) – it's a hefty dish that comes with scrambled eggs, bacon, rosemary potatoes, mushrooms, mangalica sausages, and a side of brioche bread.
Image credit: @ffthought
Other must-trys include their Roast Beef Avocado Salad (from $9), Satay Beef Rice Bowl ($16), and Mixed Berries Cream Cheese Pancakes ($14).
We've seen the cafe move from Botanic Gardens to Singapore Art Museum, and now, they're housed at the National Museum of Singapore. They also have a Food for Tots cafe at the Jacob Ballas Children's Garden, which comes packed with educational programmes and workshops for kids.
Food For Thought
Address: 93 Stamford Road, #01-04/05 National Museum of Singapore, Singapore 178897
Opening hours: Mon to Sun: 10AM-7PM
Telephone: 6338 9887
Food For Tots
Address: 1H Cluny Road, #01-K1 Jacob Ballas Children's Garden, Singapore 259604
Opening hours: Tue to Sun: 9AM-7PM (Closed on Mondays)
Telephone: 6338 4848
9. Pope Jai Thai – basil minced chicken & tom yum hor fun
Hires persons with physical and intellectual disabilities
Image credit: @cherritay
Instead of serving up a typical cafe menu, Pope Jai Thai is a Thai joint that knows the ins and outs of Thai cuisine – no smashed avos or egg bennies here.
While their Basil Minced Chicken ($12) and Tom Yum Hor Fun Seafood ($8.80) are certainly worth a try, it's more impressive that majority of its staff have physical and intellectual disabilities and are tied to 8 different social initiatives like SG Enable and SPD.
Image credit: @projectweekends
Head down with a group of friends – they're the only cafe in Singapore to offer an Iced Thai Milk Tea Tower ($15.80).
Address: 2 Orchard Link, #03-03 Scape, Singapore 237978
Opening hours: Mon to Sun: 12PM-10PM
Telephone: 6634 1238
10. Bettr Barista – coffee & takeaway bites
Professional barista training programme for marginalised women and youths
Image credit: @mytomorrowland
Bettr Barista doesn't just deal out coffee: they also offer 4-month training programmes that empower marginalised women and youth – they'll be trained in a professional barista course while taking away critical life skills. They've got various outlets around Singapore, sometimes as cosy takeaway booths but other times, a cosy space ideal for catching up with friends.
Image credit: @seeyouismyname
If you're rushing, order the Quick Fix ($6) that comes with a grab-and-go coffee and muffin. Coffee starts from $3 for a Hot Espresso, and in selected branches, they also offer simple food options like Chicken Ham & Cheese Waffles ($8.50) and Caesar Salad ($7).
Address: 68 Orchard Road, #B1-25 Plaza Singapura, Singapore 238839 (Find full list of outlets here)
Opening hours: Mon to Fri: 9AM-8PM, Sat: 10AM-8PM, Sun: 11AM-8PM
Telephone: 6383 5030
Giving back to the community
Let's applaud these 10 social enterprise cafes: they're making a difference simply by serving up some quality nosh. From hiring the underprivileged to donating profits to charity, these cafes are empowering the disadvantaged by providing training programmes and fair employment opportunities.
For President's Challenge 2018, CapitaLand Hope Foundation donated $10 for each uploaded Instagram post featuring the Mickey Mouse figurines.
This year, the President's Challenge is supporting 59 benefitting organisations. The President's Challenge Empowering for Life Fund (ELF) will fund programmes to help vulnerable individuals or families to become self-sufficient.
Your donation can help cover education for disadvantaged children, medical fees for the needy, and skills training costs for people with special needs.
Image adapted from: President's Challenge
Donate here to help make a difference – all donations made to ELF will be matched dollar-to-dollar by the government.
Helping out at the Istana Open House.
Image credit: @heysky
Also, you can volunteer at the Istana Open House, which is held five times a year to help raise funds for the charities supported under the President's Challenge.
From various volunteering initiatives to having brunch at one of Singapore's many social enterprise cafes, there are plenty of ways you can support the President's Challenge to help give back to the community.
---
This post was brought to you by President's Challenge.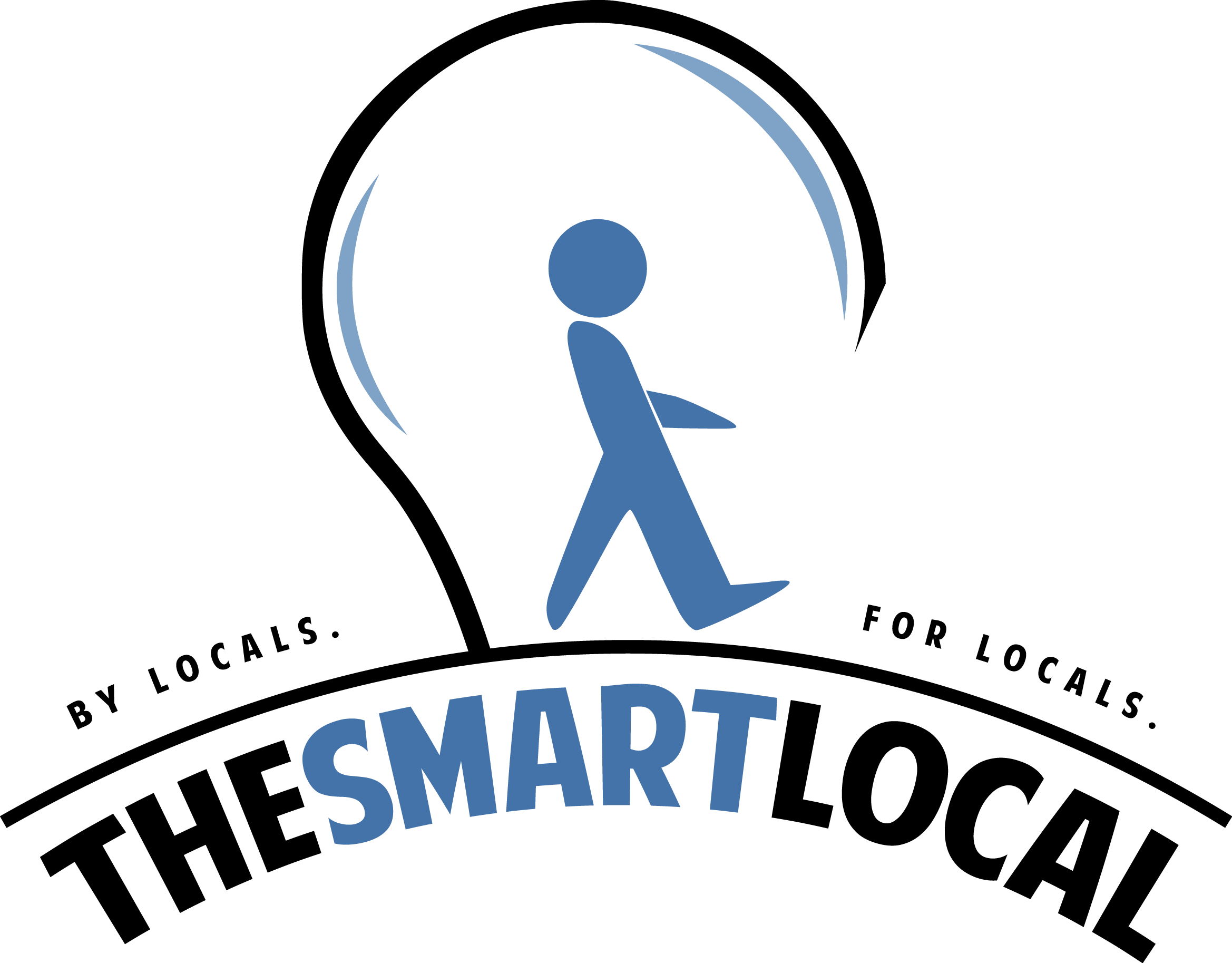 Drop us your email so you won't miss the latest news.