Familiar Flavours In Frozen Form
The froyo hype may have taken the entire nation by storm, but nothing beats the heat and satisfies your sweet tooth quite like a scoop of ice cream. After scouring the island and sampling scoops from quaint neighbourhood cafes to cozy restaurants, we discovered that some dishes are meant to be ice cream-ified.
There are the downright outrageous flavours that shouldn't work, but somehow do. Take for example our number one national dish, chilli crab. Yup, you read that right. Here is a list of uniquely Singaporean flavours that we all know and love, reimagined and presented in the form of ice cream.
From the simple and foolproof to the weird and wacky, these innovative creations will make your taste buds very happy and your heart swell with love for all the great food our nation has to offer. Now, go forth and try each of these deliciously local flavours in the name of SG50!
1. Pandan Kaya Toast
This tiny store tucked in a quiet neighbourhood on the east side is a treasure find. With a wall entirely decked out in cute polaroids and neoprint-style pictures, it brought back fond memories of my secondary school days.
Equally nostalgic is their pandan kaya toast flavoured ice cream, affectionately named "kaya lotee", which features a strong essence of kaya both in taste and smell. A pretty massive scoop given its price, there's also plenty of crumbed toast pieces for you to chew on.
Ice Cream Chefs
Price: $3.80 per scoop
Address: 520 East Coast Road #01-06 Singapore 458965
Other branches: http://www.icecreamchefs.com/our-outlets.html
Opening hours: Mon to Thurs 1:00 – 10:00 pm | Fri to Sun 1:00 to 11:00 pm
2. Pineapple Tarts
Source
We're all guilty of emptying out entire tubs of these notoriously sinful treats every Lunar New Year. Here's a new way to enjoy this festive snack.
The sister store of popular hipster café Group Therapy, Regroup x Scoop Therapy reinvents this delightful pastry in the form of ice cream filled with buttery crust bits and tangy candied pineapple.
Regroup x Scoop Therapy
Price: $4 per scoop
Address:12 Kim Keat Road #01-01 Singapore 328841
Opening hours: Tue to Fri 12:00 – 10:00 pm | Sat to Sun & PH 10:00 am – 10:00 pm
3. Soy Sauce
Source
It is a key component in a whole bunch of your favourite local dishes, most notably in the classic kopitiam breakfast of runny half-boiled eggs. This versatile condiment lends its pleasant umami flavours to Tom Palette's specially concocted "Triple S" flavour. It consists of a soy sauce caramel base, bits of salted chocolate bark and a sprinkling of sesame. This is a remix of the salted caramel trend that you definitely need to try out!
Tom's Palette
Price: $3.80 per scoop, 10% off for students. Inquire at counter to find out more
Address: 100 Beach Rd #01-25 Shaw Tower Singapore 189702
Opening hours: Mon to Thurs 12:00 – 9:30 pm | Fri to Sat 12:00 – 10:00 pm | Sun 1:00 – 7:00 pm (closed every last Sunday of the month)
4. Teh Tarik
Source
Island Creamery is a beloved homegrown brand and I personally am a big fan of their convenient takeaway tubs. Perfect for bringing to food gatherings like potlucks, barbeques and steamboat dinners.
Their teh tarik, or pulled tea, is a rich and creamy version of a kopitiam classic. Sweet but not cloyingly so, it has a lovely fragrance of black tea and condensed milk. You probably won't be able to stop at just one scoop.
Also recommended: Bandung flavour
Island Creamery
Price: $2.50 per scoop, $8 for a 500ml tub
Address: 3 Lorong Liput #01-02 Holland Village Shopping Mall Singapore 277725
Other branches: http://www.islandcreamery.com/#contact-us
Opening hours: Sun to Thurs 11:00 am – 10:00 pm | Fri, Sat, Eve & PH 11:00 am – 11:00 pm
5. Horlicks
This one's for the ice cream lovers who also happen to be science geeks. Cream mixed in with a solid heaping of Horlicks powder is subjected to liquid nitrogen and frozen right in front of your very eyes.
The result is a scoop of ice cream with an unbeatably smooth consistency and malty flavours so potent it'll transport you back to the time where you'd down a nice mug of Horlicks every morning before school.
Also recommended: Apple Cinnamon flavour
320 Below
Price: $4.90 per scoop
Address: 11 Tanjong Katong Road #01-K1 One KM Singapore 437157
Opening hours: 11:00 am – 10:00 pm daily
6. Durian
a. D24
Durian lovers, rejoice! Bing Bing Ice Cream Gallery prides themselves on serving up artisanal ice cream at reasonable prices. Their delectably creamy and luxurious D24 flavour is sure to be a hit among those who enjoy the King of Fruits' bittersweet taste.
Be sure to visit one of their numerous outlets located all around Singapore to get your ice-cold durian fix.
Bing Bing Ice Cream Gallery
Price: $3.90 per scoop
Address: 491 River Valley Road #01-24 Valley Point Singapore 248371
Other branches: http://www.icecreamgallery.com/outlets
Opening hours: Mon to Thurs: 11:30 am – 10:00pm | Fri & Sat: 11.30 am – 10:30 pm | Sun: 12:00 pm – 10:00 pm
b. Mao Shan Wang
One of the cheapest choices on this list, this cute little ice cream shack in the north is often packed with people looking to get their dessert cravings satisfied at an affordable price.
There's a selection of colourful flavours on display but their mao shan wang durian is its biggest draw. It features a rich, creamy texture and a wonderfully robust aroma all durian fans know and love. You can't go wrong with a scoop of this on a hot day.
Also recommended: Elvis flavour (peanut butter, banana and chocolate)
Holy Cow
Price: $2.80 per scoop
Address: 292 Yishun Street 22 #01-291 760292
Opening hours: Tue to Thurs & Sun 11:30 am – 10:00 pm | Fri & Sat 11:30 am –11:00 pm
7. Salted Egg Yolk
Source
Technically, the salted egg yolk makes an appearance in the form of a sauce you pour over a scoop of ice cream, but what would an ice cream list be without a mention of their famed accompaniment, the ever-popular waffles?
Fat Cat's signature dish is none other than a plate of freshly-prepared gourmet charcoal waffles, served with a pot of warm salted egg yolk sauce and a scoop of ice cream in a flavour of your choice.
As a fan of all things salted egg yolk, whether fresh prawns, pork cutlets or liu sha baos, I guarantee that their sauce topping is top-notch. You can taste every hint of the heavenly salted egg yolk flavour, and it's rich and hearty in all the right amounts.
Also recommended: Thai Milk Tea flavour
Fat Cat Ice Cream Bar
Price: $7.00 for one whole waffle with salted egg yolk sauce, plus $4.50 for a scoop of ice cream
Address: Blk 416 Bedok North Avenue 2 #01-25 Singapore 460416
Opening hours: Mon, Wed & Thurs 1:00 to – 10:00 pm | Fri & Sat 1:00 pm – 11:00 | Sun 12:00 – 10:00 pm
8. Dou Jiang You Tiao
Otherwise known as soy milk soup with dough fritters, this breakfast dish originally from Taiwan is a firm favourite among Singaporeans. In fact, homegrown artist Lin Jun Jie even wrote a love song titled "Dou Jiang You Tiao".
Tom's Palette is known for their quality ice cream made in-house with reduced sugar and cream. A milky smooth balance between sweet and savoury, it is quite literally the frozen form of dou jiang with actual bits of you tiao thrown in for some bite. JJ Lin would approve.
Tom's Palette
Price: $3.80 per scoop, 10% off for students. Inquire at counter to find out more
Address: 100 Beach Rd #01-25 Shaw Tower Singapore 189702
Opening hours: Mon to Thurs 12:00 – 9:30 pm | Fri to Sat 12:00 – 10:00 pm | Sun 1:00 – 7:00 pm (closed every last Sunday of the month)
9. Grape Yakult
Source
Yet another ice cream treat that has us reminiscing our favourite childhood drinks. I don't know about you, but the grape flavoured yakult was always my favourite out of the whole tube, from the vibrant and pretty purple shade to the fruity, saccharine tastes. I should've guessed that it would rock as an ice cream flavour as well, with a delicately sweet creaminess and a refreshing aftertaste.
Does a great job of beating the heat as you sit down and people-watch the artsy crowd strolling out the nearby NAFA and Laselle.
Merely Ice Cream
Price: $3.30
Address: 91 Bencoolen Street, Sunshine Plaza, Singapore 189652
Opening hours: Mon to Sat 12:00 –11:00 pm
10. Chilli Crab
Yeah, we never imagined tasting a seafood-based ice cream flavour either. With Singapore's national dish as the inspiration, this dessert trumps in both presentation and novelty factor.
Chilli crab flavoured ice cream, tempura soft shell crab (yes, there is actual crab in this dessert) and a dollop of crab bisque mousse rest atop golden "sand" made from grating the deep-fried mantous we usually dip in the original form of this dish.
Restaurant Labyrinth
Price: Part of a five-course meal priced at $78
Address: 8 Raffles Avenue #02-23 Esplanade Mall Singapore 039802
Opening hours: Mon to Fri 12:00 – 2:30 pm & 6:30 – 10:30 pm | Sat 6:30 to 10:30 | Closed on Sundays
Bonus: Bacon
Bacon isn't really a "Singaporean" thing, but who doesn't love bacon, right? Oh My Bacon is every diehard bacon fan's dream come true, decked out in quirky bacon-related furnishings and decorations and serving an entire menu of dishes centered around the delicious cured meat we somehow can never get enough of. Yes, that includes desserts.
This outlandish flavour is a mish-mash of sweet and salty, with notes of corn, butter, brown sugar and of course, generous strips of lean bacon. My taste buds were confused at first, but ultimately decided to just go with it and enjoy the crazy taste sensations. Savour bacon on a whole new level.
Oh My Bacon
Price: $5 for a scoop
Address: 7 Dunlop Street Singapore 209337
Opening hours: Tues to Fri 12:00 – 10:00 pm | Sat & Sun 10:00 am – 10:00 pm
Uniquely Singaporean
Next time you're hankering for a nice scoop of ice cream in this sweltering heat, skip the usual boring flavours which you've probably already had a hundred times before and go for these uniquely Singaporean concoctions instead.
With familiar taste sensations presented in a whole new fashion, your palate will be taken on a pleasant trip indeed. Plus, the wackier flavours certainly make for quite a story to share in your caption when you upload pretty snaps of it on Instagram!
Read more about ice cream cafes in Singapore here.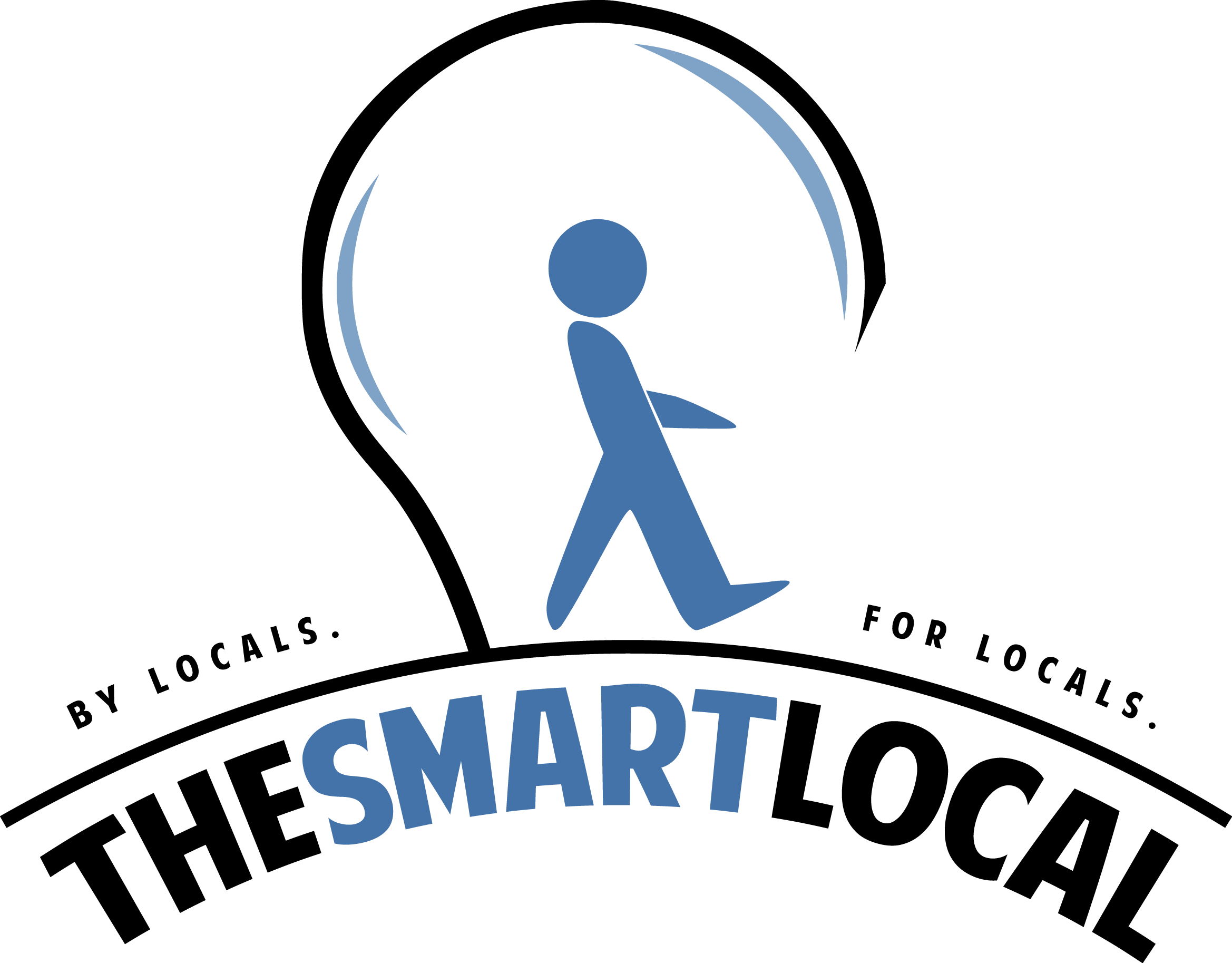 Drop us your email so you won't miss the latest news.