Milkshake Madness
Alright milkshake lovers, this is the list you've been waiting for. The milkshake craze may have begun in Melbourne, but don't worry Sydney-siders, we're definitely not second best when it comes to this massive milkshake movement.
So yes, if you're craving a little something to sweeten up a week gone wrong or you're just needing a quick pick me up, here's our list of the best milkshakes in Sydney.
1. Foodcraft Espresso
This milkshake has literally taken the world by storm and is no stranger to you now if you've been active on social media. The Nutella Milkshake, otherwise fondly known as the Tella Ball Shake contains three scoops of Nutella and vanilla bean ice-cream blended with ice and topped with a Nutella-packed doughnut. One sip, and there's no turning back – it's amazing. If you love Nutella as much as I do, this one's for you.
Address: 33 Bridge St, Erskineville NSW 2043
Opening Hours: Tuesday to Friday 7am-4pm, Saturday and Sunday 8am-4pm
2. Vogue Cafe
The Vogue Cafe has crafted a variety of childhood favourites on the menu. The must-try on their list is the Teddy Bears Picnic, an overflowing chocolate explosion of smashed Oreos, Picnic bars, peanut butter and chocolate along with Tiny Teddy biscuits. It's sure to satisfy your inner chocoholic.
Address: Level 2, Shop 60. Cnr Herring and Waterloo Roads, Macquarie Park, NSW 2113
Opening Hours: 7:30am – 5pm daily, closes at 9pm on Thursdays
3. Brewristas
Everyone knows matcha has its benefits – it contains antioxidants, anti-aging properties and caffeine. Best of all? It tastes good. The Matcha Milkshake at Brewristas is the milkshake for all green tea lovers.
Address: 73 Glebe Point Rd, Glebe NSW 2037
Opening Hours: Monday to Thursday 8am-4pm, Friday 8am-12am, Saturday 9am-12am, Sunday 9am-5pm
4. Milk Bar Cafe Ish
This Redfern haunt is a favourite of many. Their list of milkshakes include fancy creations like Miso Caramel or Peanut Butter and Jelly, also known as PBJ for short. This PBJ special contains a smooth mix of peanut butter ice cream, crunchy peanut butter, raspberry and blueberry jelly – a creative mix that's sure to go down well with any milkshake lover.
Address: 105 Regent St, Redfern NSW 2016
Opening Hours: Monday to Friday 11.30am-6pm, Saturday 8am-6pm, Sunday 10am-6pm
5. Reuben Hills
Upside down Pavlova Shake. Source
Frequent customers of Reuben Hills swear by their milkshake, and contend that it is the must-try item on their menu. Their menu comes with extravagant milkshake options, including rum and raisin, salted caramel, and my personal favourite – the fig and honey.
Address: 61 Albion St, Surry Hills NSW 2010
Opening Hours: Monday to Saturday 7am-4pm, Sunday 7.30am-4pm
6. The Missing Piece – Macquarie
Milkshake that's made with Cadbury Milk and topped with Gummy bears, or one with a Caramello Koala on top? Yummy! The collection of milkshakes at the Missing Piece is sure to bring out the child in you and brighten up your day.
Address: Level 3, Cnr Herring and Waterloo Roads, Macquarie
Opening Hours: Monday to Friday 9.30am-6pm, Saturday 9am-6pm, Sunday 10am-6pm
7. XS Espresso
XS Espresso milkshakes are one of my personal favourites simply because of how decadent their milkshakes look. The Tim Tam Peanut Butter Shake with Oreo is THE go-to milkshake for all chocolate lovers. Not only does it look incredible, it tastes amazing too. Did I mention they come in kid-sized versions too? But why would you, when you can get the full chocolatey deal. Right?
Address: 9a /1183-1187 The Horsley Dr, Wetherill Park
Opening Hours: Monday to Friday 6am-10pm, Saturday and Sunday 7am-10pm
8. Three Williams
Rumoured to be a close contender to Reuben Hills is Three Williams and their phenomenal Peanut Caramel Shake – soothing, smooth and oh-so-delicious. And if that doesn't satisfy you, how about a Snickers Shake? It just gets better and better.
Address: 9a /1183-1187 The Horsley Dr, Wetherill Park
Opening Hours: Monday to Friday 6am-10pm, Saturday and Sunday 7am-10pm
9. Excelsior Jones – Ashfield
At Excelsior Jones, the classic flavours rule (think Chocolate, Strawberry and Vanilla – and top quality ones). Their classic Chocolate Malted Milkshake is known to be one of the most heavenly things ever.
Address: 139A Queen St, Ashfield NSW 2131
Opening Hours: Monday to Friday 7.30am-4pm, Saturday and Sunday 8am-4pm
10. Moo Gourmet Burgers
At Moo Gourmet Burgers, you'll have the best of both worlds – burgers and milkshakes. There's nothing more ideal than that combination. You HAVE to try their signature Mad Cow milkshake with Oreo biscuits, chocolate and vanilla syrup. Some of their specials include the classic caramel milkshake, or if you're feeling adventurous you can try their Beach Blonde milkshake with a Crunchie bar, caramel and chocolate syrup.
Address: 48 Albion St, Surry Hills NSW 2010
Opening Hours: Mondays 11.30am-9pm, Tuesday to Saturday 11.30am-10pm
11. Wild Pear Cafe
At Wild Pear Cafe, you'll find the prettiest pink milkshake to grace your Instagram feed. This lovely mix of rosewater, strawberry, and vanilla is topped with rosewater pashmak (otherwise known as Persian fairy floss). #instaworthy!
Address: 658 Old Northern Rd, Dural NSW 2158
Opening Hours: 8am-4.30pm daily
12. Earth To Table
Aptly titled 'Give Me A High', the milkshake at Earth to Table is a sweet combination of coffee, cacao and almond milk. It sure brings heaven to earth, and to the table. This is the ideal milkshake for coffee lovers.
Address: 85 Bronte Rd, Bondi Junction NSW 2022
Opening Hours: Wednesday to Sunday 8am-5pm
13. Daisy's Milk Bar
Daisy's Milk Bar is a nostalgic 50's style cafe dishing out some indulgent milkshakes in classic Chocolate, Strawberry, Vanilla, Caramel, Banana and Malt. But my favourite off the list has got to be the Pancake flavoured milkshake with maple syrup, vanilla and cinnamon. Now you can have your pancakes and drink them too!
Address: 340 Stanmore Rd, Petersham NSW 2049
Opening Hours: Monday to Friday 7am-3pm, Saturday and Sunday 8am-3pm
14. Dr Faustus
How about some cereal-flavoured milk, folks? These are all your childhood dreams come true. Coco Pops, Cheerios and Nutri-Grain are infused in milk before being strained and served, making for a yummy smooth drink. The cereal milk is also sold in coffee if you're feeling like a Coco Pops latte in enamel cups with toppings like cinnamon, dark chocolate, or the cereal itself. Hand me a cup of this goodness now!
Address: 380 Cleveland St, Surry Hills NSW 2010
Opening Hours: Monday and Tuesday 7.30am-11.30am, Wednesday to Sunday 7.30am-3pm
15. Paramount Coffee Project
Housed in what might be one of the most Instagrammable spaces in Sydney, Paramount Coffee Project executes classic favourites to perfection. This jam donut milkshake ($8) is just one of the many unique flavours amongst others like popcorn, dulche de leche and Reese's peanut butter and jelly. No milkshake journey is complete without Paramount Coffee Project.
Address: 80 Commonwealth St, Surry Hills NSW 2010
Opening Hours: Monday to Friday 7am to 4pm, Saturday 7.30am to 4pm, Sunday 8am to 4pm
Sydney's best milkshakes
If you haven't tried any of these milkshakes you should seriously make it a part of your agenda the next time you go out. What are some of your favourite milkshakes? Let us know in the comments section below!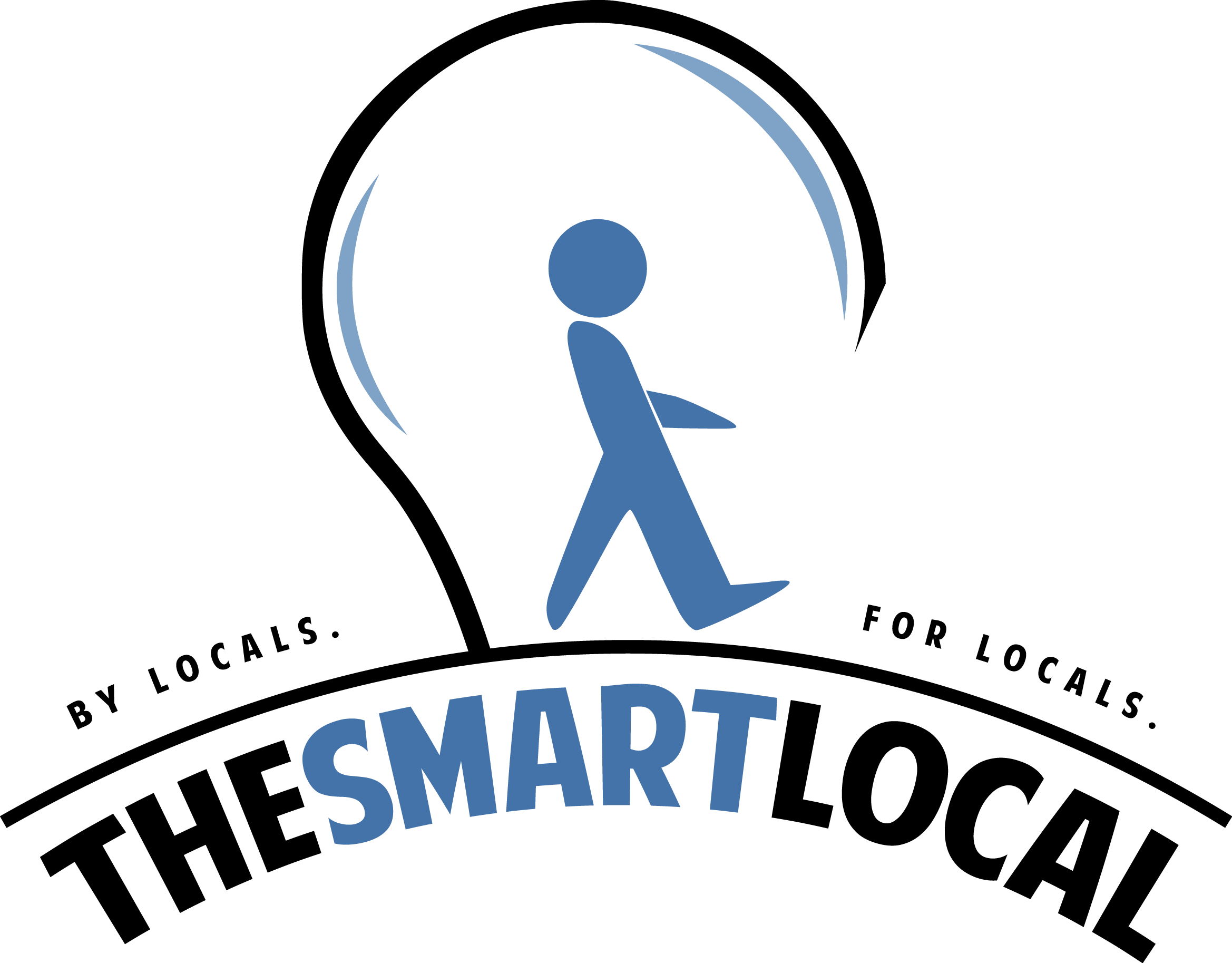 Drop us your email so you won't miss the latest news.