More than a little red dot
The hipsters preach, "Support local!"
From shops to singers, emerging local names are enjoying a great deal of attention, applauded for their uniqueness and talent. Over the years, Singapore has become an increasingly nurturing environment for local budding seeds – but there's even more for us to be proud of – homegrown brands who've already made a name for themselves.
From Pasir Ris to Paris and Toa Payoh to Tokyo, these 10 homegrown brands put Singapore on the world map, and are deserving of a thousandfold more pride than SG50 fishcakes will ever evoke.
1. TWG
If anyone says, "Have some of this tea, it's the best," they're lying unless it's from TWG. As a staunch tea enthusiast, TWG has always been one of my go-to tea salons for some quality tea.
It comes as a surprise to many that the international luxury tea brand has its roots in Singapore. TWG first started as a celebration of Singapore as a trading post for tea alongside other spices, and later grew to boast the largest tea collection in the world.
Today, TWG tea tasters would travel the world to sample the most coveted harvests, and come up with fresh creations every now and then. TWG has new varieties every season, and also branched out to fine dining, pastries and sweets like the Sakura Tea Sorbet above. The stuff of a rich taitai's dreams.
2. Raoul
You'd instantly recognise a Singaporean brand if it was named "Tan Ah Kow", but surprise! So is the very atas-sounding Raoul.
We bet you didn't know that the upmarket fashion brand started with only menswear! Back in 2002, people had little confidence in local brands. But keeping a vision of good quality and value for money in mind, Raoul picked up well enough to venture into a whole new territory.
The brand has now diversified to include casualwear and women's apparel in major fashion capitals like New York, Paris and London. To stay relevant to the younger crowd, Raoul's collections often draw inspiration from iconic sixties films, incorporating references like Belle de Jour and Two For The Road. Classic. The sixties never goes out of style.
Remember the time when Kate Middleton donned this Raoul outfit? It sold out on the site in the next 24 hours and traffic increased over 6 whopping times. Made in Singapore, y'all.
3. DBS
DBS/POSB is the largest bank in the Lion City, and one of the largest in Asia. Apart from its 280 branches, its banking services are readily available in almost every other pocket too – through mBanking on smartphones. Your favorite bank branch could just be, well, 'invisible'.
Remember the time when you had to manually update your passbook at the teller machine with a disgruntled aunty in the long queue behind you? Today, you can perform transactions from the comfort of your couch in your PJs through iBanking.
And if you've got a penchant for going dutch, splitting the bill after dinner is a breeze with PayLah! There's no need to worry about your friends having accounts in different banks, simply "text" them your share and it's done! Those into shopping and traveling should check out the DBS Lifestyle App, and find themselves equipped with information for the best deals at their fingertips.
With these cool innovations sat in your back pocket, (and we bet a whole lot more are in the works) it's no wonder DBS is Asia's Safest and Asia's Best.
4. Charles and Keith
Most people already know the brand, but few know the story behind it.
Siblings Charles and Keith Wong were just teenagers when they began helping out at their parents' shoe shop in Ang Mo Kio. Business was slow and their mother had wanted to wind it up, but with hard work and tenacity, a young Charles Wong managed to turn things around. In 1996, the first Charles and Keith store opened at Amara Shopping Centre.
Beyond footwear, the brand included bags and accessories to keep up with the evolving fashion industry, and later launched Pedro as a footwear line for men. Before this age of e-commerce took over, Charles and Keith had the foresight of being the first to have an online store in Singapore. Talk about being at the forefront.
They now have the world at their feet, with over 400 stores worldwide across more than 30 markets, and are enjoying such success that they recently made themselves a part of luxury goods group LVMH (Louis Vuitton Moet Hennessy).
Don't you wish you were in Charles and Keith's shoes?
5. Crystal Jade
Started in 1991, Crystal Jade surely didn't expect a Hongkonger investor to chance upon its first ever restaurant at the now defunct Cairnhill Hotel. But he did, and a $2 million investment later, they soon became the go-to place for Chinese cuisine and Yum Cha.
Alas, in the competitive F&B industry in Singapore, brands have to constantly evolve to keep their patrons. And evolve it did.
With over 120 outlets across over 20 cities today, the group now caters to new diners with non fine-dining choices. These include the more casual Crystal Jade Kitchen, and pastries to-go at Crystal Jade My Bread.
Don't even get me started on their Xiao Long Bao buffet. Free flow steamed buns alongside a steamboat buffet? Nobody says no to that. Suffice to say, they deserve every bit of their success.
6. Prima Group
Back in the sixties, our parents knew Prima as the first flour mill in Southeast Asia, along with its revolving restaurant that still stands at Harbourfront today. Today, we associate the brand with its old-school waffles. Warm, fluffy goodness that never costs more than $2. Yum!
Prima has come a long way, and in 1998, they brought us one of the best modern-day creations. Prima Taste: allowing the overseas Singaporean student who can't cook for nuts to retort to her mum, "I can cook Chicken Rice, okay?!" since 2003.
For a country of passionate foodies, the epitome of pride comes when you see these idiot-proof Prima Taste food pastes being sold worldwide. From hawker fare to hearty instant noodles, Prima Taste's line of products only grows bigger and better.
If it's possible that cooking can get any easier, its latest addition is a range of ready-to-eat meals like Chicken Claypot Rice or Beef Rendang – a dream come true for all microwave goddesses.
What better way to put Singapore on the world map than through her food?
7. Banyan Tree
If there's one Singaporean brand that knows how to kick back, it's the Banyan Tree group.
Before the first Banyan Tree started in Phuket, its founders went to great lengths to salvage a heavily polluted expanse of coastal land. Some years and 7000 trees later, the resort is now an idyllic retreat for travelers, and as they would claim, a "sanctuary for all senses".
Banyan Tree later ventured into different hospitality concepts, one of which being Cassia – a hybrid between hotel and apartment perfect for independent and long-term travelers. Today, the group not only boasts resorts and hotels around the world, but also spas, retail galleries, and golf courses.
8. Singapore Airlines
The iconic "Singapore Girl" in her Kebaya must be foreign to none – what's not to like about their values of Asian hospitality, especially when they come around offering you chocolate bars and the quintessential Singapore Sling on your flights to exotic destinations?
Singapore Airlines has grown since its days as a part of Malaysia-Singapore airlines. From simply serving water from thermos flasks, they've set milestone after milestone – like being the first to fly the Airbus A380 in 2007. Also, they were the first to launch all-Business Class flights in 2008.
In spite of being a world-renowned name with numerous accolades, they're not nearly done surprising us. Earlier this year, they launched the Premium Economy class for passengers who'd like a more "atas" experience without paying for business class. Think wider legroom, improved entertainment system, and exclusive meal selection even before you board your flight!
9. OSIM
When I was young, the thing I looked forward to most whenever I visited my grandparents' house was sitting on the OSIM massage chair.
It's hard to fathom a version of OSIM that sells knives and clothes drying rods, but that's exactly how they started. Soon the focus shifted from household products to lifestyle appliances, and thus kick started their journey of innovation.
Products like reflexology chairs and air humidifiers are staples of the brand, but they've since expanded to sell things people never even thought they needed. One intriguing creation is uMagic, a humanised full body massage chair that claims to offer a lifelike, realistic experience.
10. Tiger Balm
You know your grandmother taught you well if you use Tiger balm for all ailments under the sun.
There's a reason why this product is always found on the SIA duty-free magazine. It is, after all, a timeless trademark through generations. Not to mention, it makes a better souvenir than merlion-shaped chocolates.

Source
With its name spreading far and wide, the ointment we're all familiar with has evolved into a range of formulations – medicated plasters, back pain patches, sprays, and even mosquito repellents. If you're not a huge fan of the herbal scent, the Tiger Balm Soft is a lavender-scented alternative. These folks know how to cure the pains of the modern man!
Pressing On
From their humble beginnings, these Singaporean brands now flourish not only in our little red dot, but all over the world, not least due to their innovation and evolution over the years to stay relevant. It makes me proud of this little red dot, to be uniquely Singaporean! Kudos to us!
---
This post was brought to you by DBS.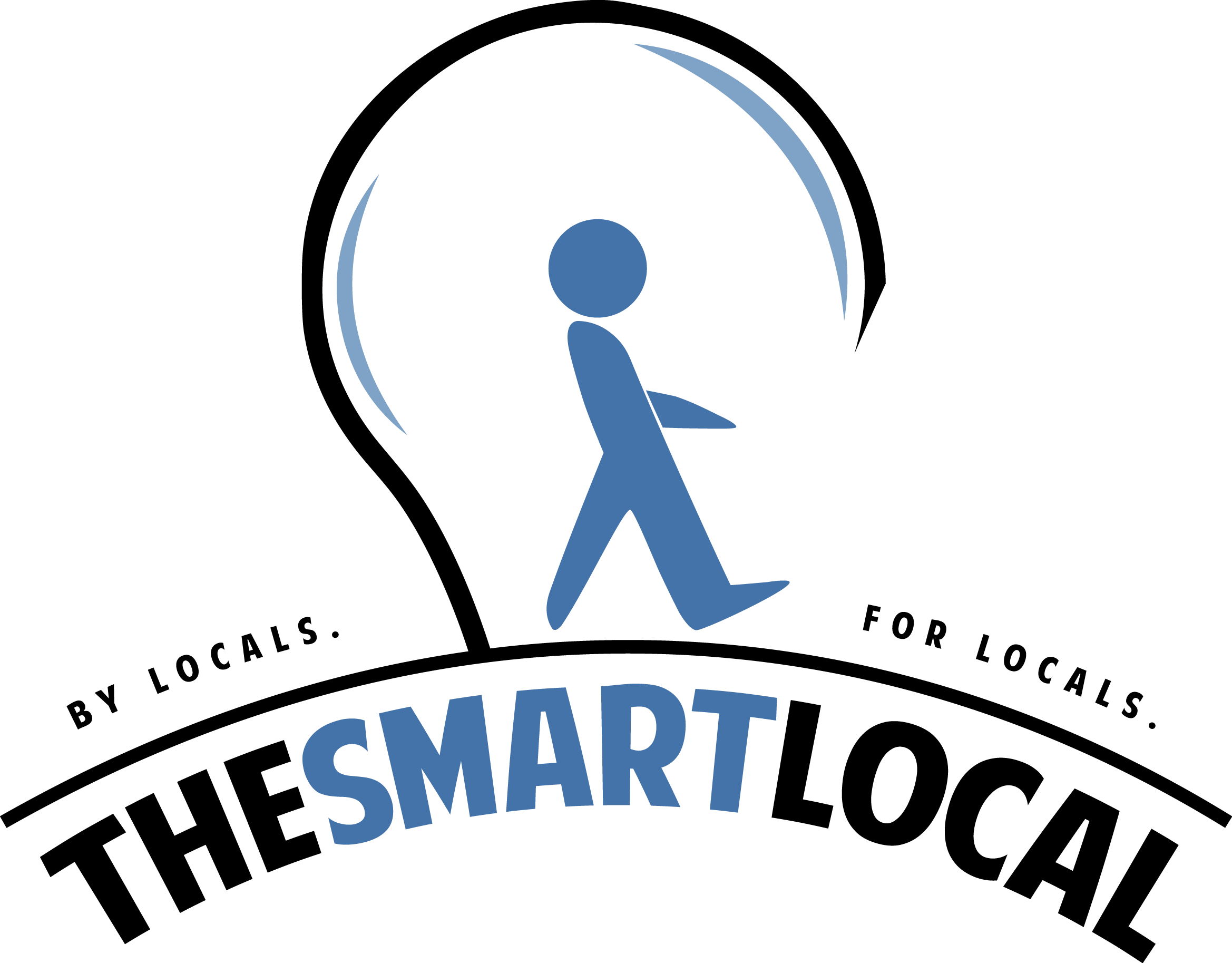 Drop us your email so you won't miss the latest news.