Things to do near Canberra MRT
---
The launch of a new MRT station is always exciting, especially with all the new-found accessibility to its nearby hangout spots. Situated near the edge of the island, the far North may not be the immediate go-to for Singaporeans residing elsewhere. 
Sandwiched between Sembawang and Yishun MRT, Canberra station opens its doors on 2nd November 2019. We went on a recce around the vicinity and unearthed a nostalgia-inducing childhood arcade, a furniture store with pieces seen on hit K-dramas and a mookata supper spot with unique ingredients. Here are 8 things to do near Canberra MRT, so start planning an excursion! 
---
1. Born In Colour – curated furniture store with popular Korean designs
---
Although it's within a kilometre's walk away from Canberra station, Born In Colour is a blink-and-you'll-miss-it hidden gem amidst various industrial outposts and assorted warehouses. 
The furniture store places an emphasis on pieces that are unique, while remaining affordable to the masses. Which is ideal seeing as the offerings would fit right into a trendy youngster's room makeover or as the foundation of a newly-wedded couple's BTO. 
Fun fact: As of now, Born In Colour is the one and only retailer in the whole of Singapore who carries the iconic Macaron Family series from Korea. 
Image adapted from: Macaron Family
Those with a keen eye for details would recognise the cute smiley face designs from K-dramas and variety shows such as Love Till The End and Happy Together.
Born In Colour
Address: 1024 Yishun Industrial Park A, #02-31, Singapore 768763
Opening hours: Mon – Fri 10AM-8PM | Sat & Sun 11AM-6PM
Telephone: 6257 2501
Website
---
2. Tuk Tuk Mookata – affordable mookata open till 1AM with unique toppings
---
Colour us envious of the people residing near 115 Canberra Walk's Food Village, as the neighbourhood kopitiam is home to a late-night mookata stall doling out unique ingredients at humble prices. 
Some of Tuk Tuk Mookata's more exotic choices include Fan Scallops ($4), skin-on Salmon Slices ($3), Shishamo ($2.80) a.k.a Japanese smelt fish and Chicken Meatballs ($3) bursting with either curry or salted egg yolk gravy .
Help yourself to an array of housemade Thai sauces, from sweet and appetising to a scorching "very spicy" concoction.
If you're feeling like a baller, turn your mookata grill and broth into a seafood feast with Baby Abalone ($8), Crayfish and Flower Crab (both seasonally priced). 
Tuk Tuk Mookata
Address: 115 Canberra Walk, Food Village Stall No.5, Singapore 750115
Opening hours: 5PM-1AM, Daily
---
3. Mr D.I.Y – household megastore with lifestyle items below $1
---
Hugely popular in its home country of Malaysia. Mr D.I.Y stirred quite the fanfare when it opened its first outlet on our sunny shores. The pioneer Northside branch can be found at Sembawang Shopping Centre, and is a treasure trove for any household item or lifestyle knick-knack you could possibly think of.
While they do stock every DIY and home improvement essential under the sun, you'd be mistaken to think that it was just a hardware store. Stroll through the aisles to find miscellaneous must-haves such as toiletries, fashion accessories, stationery and more. 
We found multi-packs of pretty earstuds for just $0.70!
Both the quality and aesthetic factor of Mr D.I.Y's products are decent, but you'll be able to bag them at dirt cheap prices.
Mr D.I.Y
Address: 604 Sembawang Road, #02-20/21 Sembawang Shopping Centre, Singapore 758459
Opening hours: 10AM-10PM, Daily
Website
---
4. East Bistro – dim sum by veteran Hong Kong chef, no service charge
---
Stepping into East Bistro is akin to being whisked away to a bustling dim sum restaurant in the heart of Kowloon. Aside from the lively atmosphere and quintessential decor, all the food is lovingly whipped up by Chef Tony Wong, a veteran in the Hong Kong culinary scene since 1986.
Despite warm and friendly service from the wait staff, your bill will not be subjected to a service charge. This is because the good folks behind East Bistro believe in providing a quality dining experience without hefty surcharges. Tick, tick, tick on the order sheet to your heart's content!
Don't leave without sinking your teeth into their Liu Sha Bao ($4.80 for 3), fluffy steamed buns bursting with salted egg yolk custard. 
Tip: Swing by on the weekends for exclusive dishes only available every Saturday, Sunday and public holiday. Some examples are their signature Crispy Egg Tarts ($3.80 for 2), Chee Cheong Fun rice rolls ($4.80 with BBQ pork, $5.20 with prawns) and Century Egg Porridge with Pork ($4.80).
East Bistro
Address: 10 Jalan Tampang, Singapore 758954
Opening hours: Mon, Wed – Fri 11AM-3PM & 5.30PM-10PM | Sat & Sun 9AM-3PM & 5PM-10PM
Telephone: 6752 4844
Website
---
5. Playlist KTV – karaoke from $3.50/pax, open till 1AM even on weekdays
---
Sometimes the urge to bust out some tunes at the top of your lungs strikes in the wee hours of morning, but we'd all like to avoid getting arrested for public disturbance past midnight. 
While most karaoke chains impose exorbitant surcharges past a certain hour, Playlist KTV adheres to flat rates of 4.50/pax per hour or $12.50/pax for a 3-hour deal (inclusive of 1 free drink per pax). 
Prices dip to just $3.50/pax and $9.50/pax respectively for 1-hour and 3-hour room bookings during Happy Hour, which are 1PM-6PM every weekday.
There's free Wi-Fi at Playlist KTV, so you and your squad of songbirds can instantly post IG updates of your superstar-worthy crooning. Their song selection is also accessible through mobile browser, meaning you won't have to fiddle with outdated systems or waste precious memory space downloading an app.
True-blue performers can even put on a show at the spacious Common Hall. Who knows, you might even make a new friend or two with whom you share favourite genres and ditties! 
This quaint KTV spot is located on the 2nd floor of Sembawang Community Club
Playlist KTV
Address: 2125 Sembawang Road, #02-13 Sembawang CC, Singapore 758528
Opening hours: Sun – Thur 1PM-1AM | Fri & Sat 1PM-2AM
Telephone: 8686 6617
Website
---
6. Sembawang Traditional Claypot Rice – 40-year-old authentic recipe
---
Claypot rice is one of those polarising local dishes people either swear by, or find pretty lacklustre. Initially apprehensive, one taste of the award-winning Sembawang Traditional Claypot Rice ($8.80/$13.80/$19.80 for 1-, 2- and 3-pax portion respectively) opened my eyes to the standards of a proper claypot rice. 
Cooked over a roaring flame within an actual claypot, as opposed to being spooned into a claypot for show after the rice has merely been boiled, the dish boasted of a toothsome foundation to begin with. Topped with sweet and juicy Taiwanese lup cheong, tender chunks of chicken and a smattering of salted fish for that umami kick, you're free to tailor how rich and aromatic you want each bite to be with a bottle of free-flow dark soya sauce at every table.
Following an age-old recipe that has garnered fans from across the island, the restaurant also specialises in San Lou Fried Bee Hoon ($5.80 for small, $9.80 for large), which is a gloriously charred plate of burnt rice vermicelli hiding meat, prawn, eggs and veggies within. 
Sembawang Traditional Claypot Rice
Address: 4 Jalan Tampang, Singapore 758948
Opening hours: 11AM-10PM, Daily
Telephone: 6757 7144
Website
---
7. The Wonderful World of Whimsy – rare childhood nostalgia arcade
---

When the OG Wonderful World of Whimsy arcade at Bugis Junction shuttered for good, it was like a collective farewell for all 90s kids as we witnessed the dawn of mobile and computer gaming instead. With less outlets remaining nationwide that you can count on one hand, the Northside outlet is a nostalgia-inducing surprise to stumble upon.
Wholesome carnival-style games
Also known as Whimsy's Wonderland, this arcade is built on a more cheerful and exuberant concept as compared to rowdier arcades geared towards an edgier crowd. That said, there are game machines for all demographics so parents and older siblings can have their share of fun while looking after the little ones.
Whether it's a grand stuffed toy or a simple snack, it's always satisfying to accumulate tickets in exchange for prize redemption.
The Wonderful World of Whimsy
Address: 604 Sembawang Road, #02-22 Sembawang Shopping Centre, Singapore 758459
Opening hours: 10AM-10PM, Daily
Telephone: 6659 1031
---
8. Flying Wok – XXL halal hot pot with 3 litres of tom yam soup
---
A swirling medley of piquant oriental flavours, few things hit the spot quite like piping hot tom yam soup on a rainy day. Flying Wok is a halal-certified stall within Yong Li Coffee Station, serving up mammoth hot pots that could feed up to ten pax.
Image credit: Eatbook
Besides entire jugs of robust tom yam broth, your meal will come with toppings such as eggs, meatballs, fried chicken, an assortment of seafood including prawns, scallops, squid and clams, plus oodles of Thai Mama noodles. 
Prices start from $13 for a Jumbo Mama Wok which is enough to be shared among 2 people, with Medium ($22) and Extra Large ($79.90) versions suitable for 3-4 and 8-10 pax respectively.
Image credit: Eatbook
Flying Wok
Address: 105 Canberra Street, Yong Li Coffee Station Stall No. R4, Singapore 752106
Opening hours: 12PM-10.20PM, Daily
Telephone: 8776 1795
Website
---
Hidden gems in Canberra, Singapore
---
With the unveiling of Canberra MRT station, the whole of Singapore can flock to these Northside food and shopping destinations with greater ease than ever before. 
Whether you're a proud Northie or find yourself venturing to this region for frequent hangouts, you'd want to mark your calendar for the first half of 2020 too. 
Image credit: Housing Development Board
That's when Canberra Plaza will officially open its doors to the public, launching Singapore's first Neighbourhood Centre since the completion of Punggol Plaza and Pioneer Mall back in 2004. You can look forward to lifestyle establishments set across a sprawling 3-storey neighbourhood hub, making up a comprehensive "live-work-play-learn" go-to for both residents and visitors alike.
---
Keep up with the town's latest happenings with Sayang Sembawang
---
Image credit: Sayang Sembawang
Be the first to receive updates on Canberra MRT, Canberra Plaza and all things Northside by following Sayang Sembawang. The online resource shares informational tidbits on things to do, see and eat, along with exclusive profiles and interviews with members of Singapore's Northern community.
Check out some of our other Northside guides:
---
This post was brought to you Sayang Sembawang.
Photography by Sharlene Lau & Clement Sim.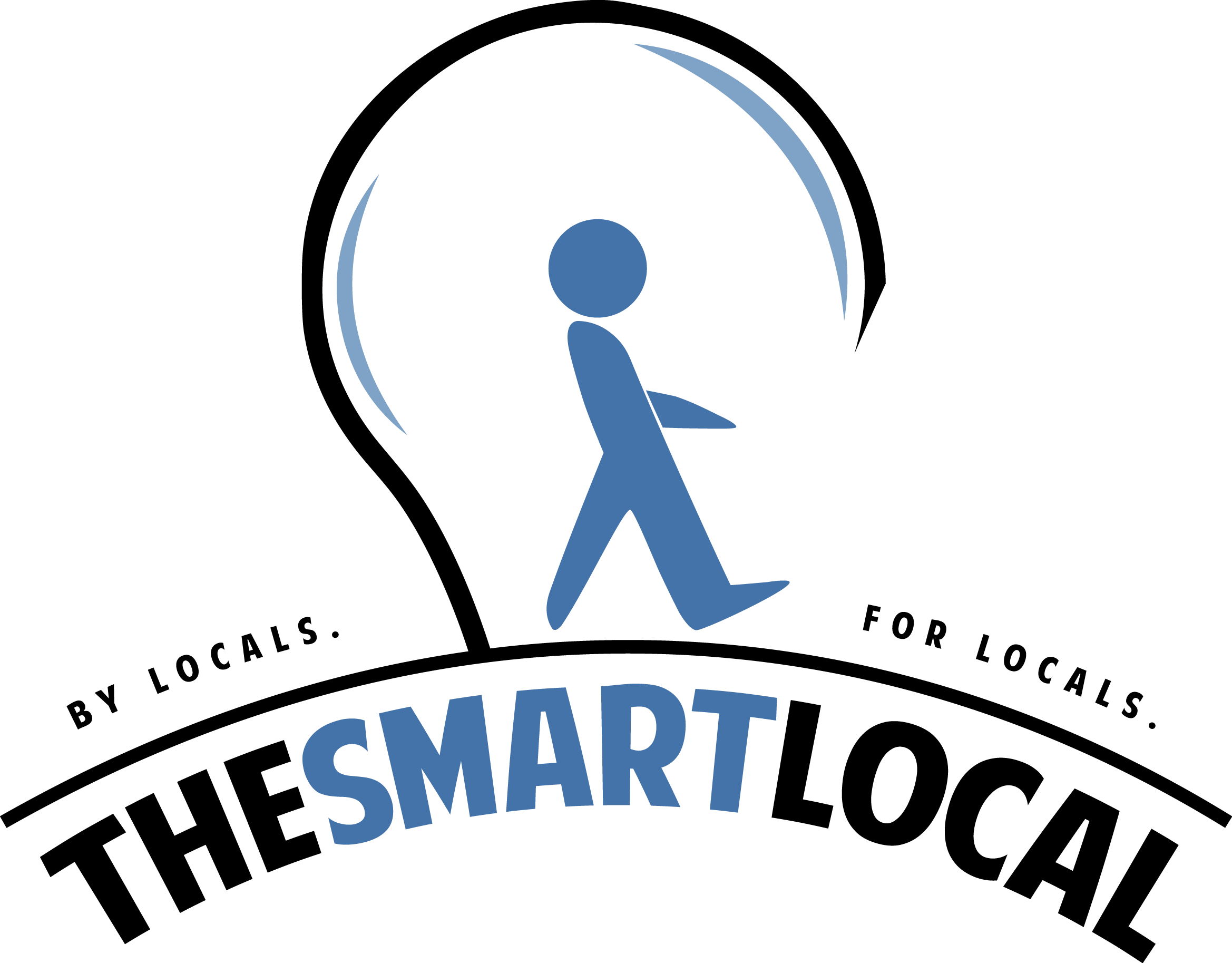 Drop us your email so you won't miss the latest news.