Non-hotel wedding in Singapore
---
When people asked me what my dream wedding was like in my late teens or early 20s, I often drew a blank. It just wasn't something I gave much thought to. But, as the years raced by, and more friends paired up and walked down the aisle, I started to get a clearer idea of the Singaporean Wedding Template™
1 x hotel ballroom

1 x childhood montage

2 x "thank the parent" speeches

About a gazillion outfit changes, bride only
While I thoroughly enjoyed seeing my friends unite in love and appreciated the odd heartwarming childhood video, the hotel venues for me started to melt into one-and-the-same in my memories. 
When we reminisced over a particular friend's past wedding, I could only remember the tears spilt during speeches, the drunk shenanigans and even the bride's dress, but hardly, the venue.
"I am not going to have a hotel wedding" I told myself. 
---
Why I didn't want a hotel wedding
---
My resolution could well be due to a very-millennial need to prove I was a special snowflake.
But a more logical justification was that a hotel venue had its limitations. You had to pay a few thousand dollars more just for a posher looking ballroom in a decent hotel, and had to commit to a minimum number of tables. I've heard from married friends that this could be around 20+ tables, and so they resorted to inviting acquaintances, distant relatives or long-lost friends just to make up the numbers.
Another downside they mentioned was the inevitable freak out when not-so-close people pulled out of the event last minute. Plus, navigating the social minefield of "Should I invite Tier 2 of my friend list" to cover the sunk costs. Not exactly a tasteful situation.
With my yearning desperation to make the wedding a more intimate affair with closer friends and family, the path was clear for me. I was on a mission to find that perfect non-hotel venue for our upcoming nuptials.
---
Finding the right alternative wedding venue
---
My hunt began with narrowing down a few venues that fit my preferred aesthetic, derived from Buzzfeed quizzes of "What kind of wedding should you have?" (garden) and Pinterest boards flooded with fairy lights, tons of greenery and rustic accents.
Then, I considered the question of capacity, where I needed at least 150 pax to accommodate our friends and family. Many of the smaller, garden-themed restaurants failed this criteria and only 3 venues were left in the running.
One of them, though, stole my heart. Faber Peak's outdoor restaurant, Arbora, surged ahead of the competition with its alfresco garden ambience and hilltop views. With a lack of four walls, the effect was airy and showcased views of cable cars coming to and fro the venue. 
But while I already fell in love with the aesthetics of the place, I still needed to be practical. What would happen if it rained during my dream outdoor wedding? Thankfully, Faber Peak offered a back-up option of hosting the wedding in the Ballroom with the same gorgeous views should the heavens open up. It had outdoor vibes yet offered the comfort of air-con and shelter, so even if the weather forecast was gloomy, I was not fazed at all. 
This elegant Ballroom is one of the indoor venues on-site, along with another private Dining Room.
What sealed the deal, though, was something that resonates in the hearts of true-blue Singaporeans: freebies. I spoke to the venue's staff at a wedding fair, and there was a wedding fair promotion then to waive off solemnisation charges and provide free cable car tickets for my guests.
Image credit: Faber Peak
Garden solemnisation venue – with the iconic "Poland's Bells of Happiness"
With the convenience of having the solemnisation and banquet in a single place, and added perks like cable car rides, the idea of having a hilltop wedding became 1000 times more attractive. 
---
Convincing the parents to support a non-hotel wedding
---
Now that we had done our venue research, it was time to check in on the VVIPs of our wedding – our parents. Why? Because Asian weddings are not just about the couple. In Chinese culture, it's also about thanking your parents for bringing you up and signalling a step into a new chapter of adulthood. So when it comes to your wedding, their opinions count.
The fam.
Many traditional Chinese parents prefer large scale wedding banquets in a hotel, with 8-10 courses and a sprawling attendance list – think anyone from neighbours, to distant relatives to business associates. Thankfully, I was spared the prospect of attending my own wedding where I didn't know half the people after a fruitful negotiation with my mum. 
Mum was initially concerned that the menu wouldn't be as traditional, but she was won over when I said we could choose between Asian, European or even fusion menus. Also, I said persuasively, a non-hotel wedding would be far more memorable as the open concept was spacious and allowed more mingling than the confines of the standard ballroom. 
---
Wedding day and what I've learnt
---
On the day itself, I loved how customisable the whole outdoor venue was. I could bring in fairy lights and there was even a vibrant multimedia light show that would not have been possible in a usual hotel.
Miraculous 2- a multimedia light show projected on a tree at Arbora at the start of the wedding.
Don't be mistaken, there's nothing inherently wrong about hotel weddings – some are classy affairs and even offer packages that make things supremely convenient. But to have one, say in a 5-star hotel for the sake of face, is something I can't quite wrap my head around.
To please your parents is a noble notion, but I would say that this is no longer an era whereby only a hotel venue can meet their expectations. Many restaurants serve top-notch food, and could well be a fraction of fancy hotel prices. This means the burden of giving exorbitant angbao money is lifted from your friends and family – a gesture sure to be welcomed!
Millennials are more clued in than ever, with wedding blogs, Instagram and Pinterest revving up their desire for a picture-perfect wedding. My crystal ball prediction: the trend of alternative and unique venues is catching fire and not about to be vanquished anytime soon. 
As for me, I didn't care if it was trendy or not when I walked down the aisle with my husband-to-be. In that moment, I was just glad that we found an unconventional yet romantic place that struck a chord with us and seared into our memories.
---
Pre-wedding shoots and showcase at Faber Peak
---
If you, like me, were totally taken by the #aesthetic pictures of Faber Peak above, it's worth noting that the venue allows pre-wedding photography*. 
Even if you're having your actual day in a hotel ballroom or another location, you can still snag PWS shots here with rustic accents, sweeping city views and magical photo ops inspired by Paris's "Love Lock Bridge".
*Free if you booked the venue, else, charges apply.
But honestly, nothing beats seeing the place with your own two eyes. And engaged folks still weighing their options can pop by Faber Peak's mini-wedding showcase on 16th – 17th November for a no-obligation site recce.
You'll be able to take a peek into indoor areas like the Ballroom or Private Dining Room. Also, if you've already made your decision to hold your wedding there, it's an opportune time to secure the booking – because we all know that venues have to be settled wayyy in advance. These promos will sweeten the deal: 
If you book the Ballroom (min. 10 tables), you'll get 1 free table and a complimentary Garden Solemnisation ($688++) –

just like us!

If you book the Private Dining Room, you'll get a complimentary Deck solemnisation

($388+)
Also, if you need other wedding resources and tips, your wish is granted here: 
Good luck and have fun on your wedding journey!
---
This is a partner post brought to you by One Faber Group. The perspective is the author's own, whose wedding was not sponsored in any way.
Photography by Knotties Frame.
Things to note:
Register at www.1fabergroup.com/weddings (Appointments preferred)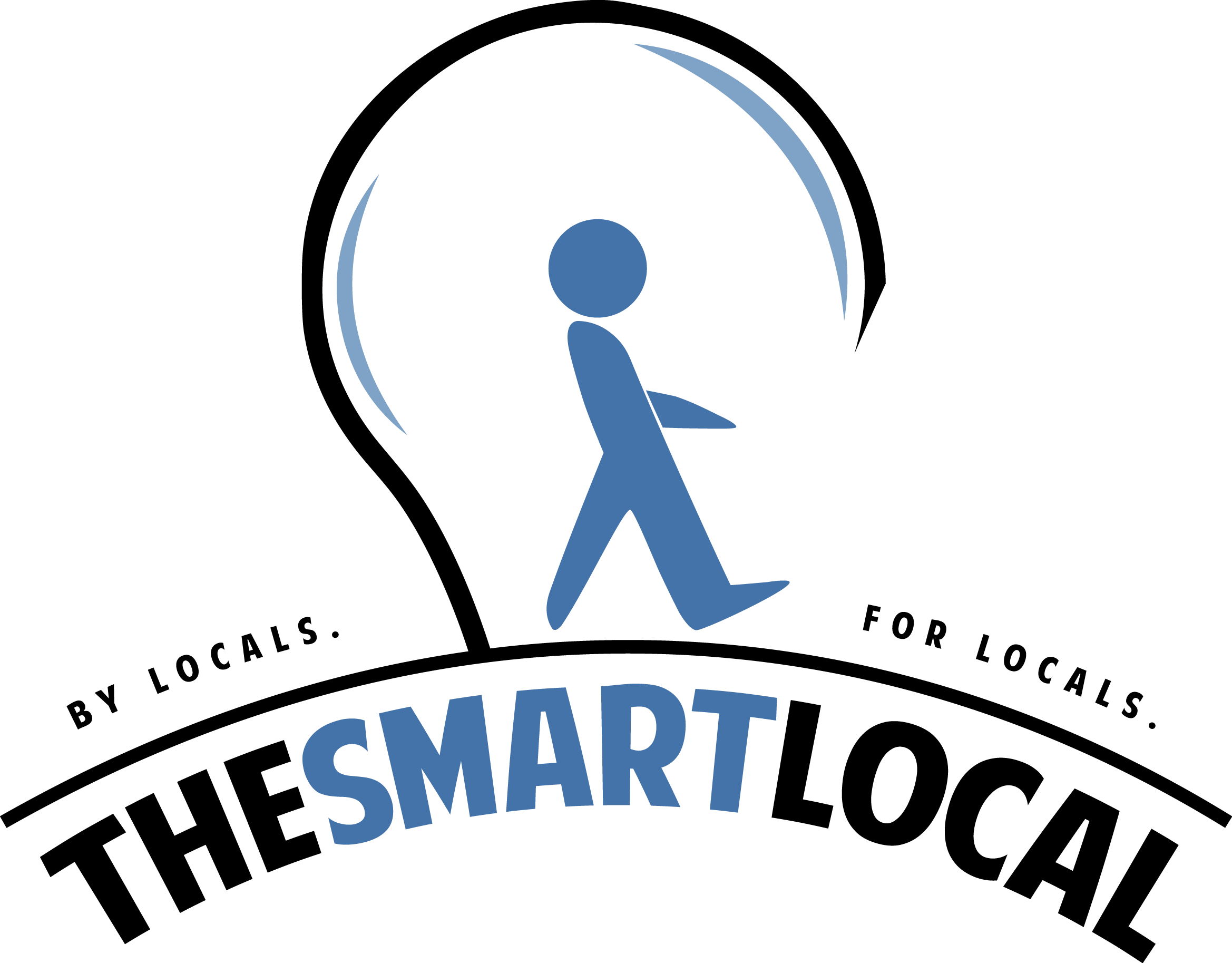 Drop us your email so you won't miss the latest news.