Money-saving tips for Singapore weddings
---
When I was single or dating, I used to pride myself on being a minimalist when it comes to weddings. I wanted to either a) elope b) have a small destination wedding in Bali or c) do a simple ceremony at home in Singapore with just family.
Fast forward to the me that had a shiny rock on her finger, I was thrown into the secret world of wedding planning, where I began to realise there was more than meets the eye.
"Did you send out the wedding invitations yet?" "You need to book your venue at least a year in advance!" "How many gowns are you going to wear?"
Apparently, besides the venue, the solemniser and the gowns, there were far more things to consider – and each of them made small and large dents alike in my rapidly draining bank account.  
Thankfully, though, with the practicality of my husband-to-be and astute friends, I didn't get too swept up in the wedding fever and managed to rein in the impulse to spend on extra stuff. Here are some hacks I learnt that might save you some money on your Singapore wedding – all the better to use on an extended honeymoon.
---
Wedding wine – ask for corkage waivers or alcohol consignment
---
Ask the average Singaporean what they love about weddings, and one answer will always float up: alcohol. Booze is instrumental in ensuring everyone has a good time, so don't skimp on it. 
You can usually get drinks from the supermarket, alcohol supplier or your venue directly, but be prepared – alcohol costs tend to spiral out of control, with nett prices from $25 for a decent bottle of red or white wine and 30L beer barrels generally above $150. Plus, some venues even charge you high prices for ordering from them.
Another thing that hits your wallet hard is the corkage, aka the fee the venue charges you for bringing in alcohol externally instead of buying in-house. This can go up to $35++ or more per bottle for wine! 
So, always negotiate at the point of signing your venue contract if this can be waived, or at least lessened. Many hotels are willing to do so, especially if your guest count is high. 
Pro tip: When ordering wine, opt for a consignment arrangement. For example, I got 24 bottles from supplier Barworks, and paid for only half the amount (12 bottles) as a deposit. The other half need only be paid for when guests actually consume bottles. 
Another perk: some suppliers provide delivery straight to your venue, saving you time and money for transporting the booze over. 
---
Wedding favours – swop them out for upgrades or canapes
---
Coasters. Bottle openers. Mugs with your grinning faces on them.
Image credit: DCMakerLabs
What do these have in common? Well, they are in the Hall of Fame of the most cliched wedding favours ever, and the truth is, your guests probably won't even use them. 
If you ask, some hotels and restaurants are able to trade them out for canapes, cash rebates, invitation cards or even extra bottles of wine, which could well be a more practical use of the money.
---
Wedding flowers – go for in-season blooms at your neighbourhood florist
---
Gorgeous blooms provide a lovely finishing touch on your big day, whether it be in the form of the wedding bouquet, groom's boutonniere or venue decor. Generally, the market rate from florists who regularly do weddings are:
$500 to over $1k for floral arches

$300 for floral car decor

$150 for bridal bouquets

$60 for bridesmaid bouquets

Groom's boutonnieres are usually free when you get a bridal bouquet
However, if you don't go for the usual names, and look to your neighbourhood florists, you might find them at a bargain. Tampines Round Market, Kovan Market and Soon Heng Floral at Tiong Bahru are some of the secret locations I've sniffed out for reasonably priced blooms.
But if you have your heart set on a particular florist for their style, ask for flowers that are in season or replace pricey blossoms with lookalikes in similar colour palettes. This will keep it affordable as certain imported and non-seasonal flowers will rev up your bouquet cost.
Imported flowers like peonies or David Austin roses might cost you a pretty penny. Image adapted from @afloral and Parfum Flower Company
Also, consider amping up your bouquet with cheaper alternatives like foliage (leaves can be gorgeous, too) or all-year-round flowers like baby's breath, carnations and daisies.
My bouquet! Flowers: Listoria Floral Image credit: Knotties Frame 
---
Venues, wedding dresses, photography – look out for bridal fairs or roadshows
---
Engaged couples, you know that weddings usually take at least a few months or even a year to plan and execute.
In the meantime, you have to tick off the usual items such as venue, bridal studio and photography. To get more affordable rates for those, a wedding fair or roadshow might be your best bet.
Image credit: Hitcheed
You can browse many vendors at the same time, and get additional perks such as discounts, add-ons (we got a free solemnisation venue) and even cashback. A few notable ones are held regularly, such as BOWS and Hitcheed, and some are even held by the venues or studios themselves. 
Tip: Don't be swayed by hard-selling touts at these events. 
Pro tip: Also, make sure that there are no hidden costs by asking about every aspect of the package and getting it in black & white  – many unethical vendors remove items to make their packages seem affordable, and charge you later once you've signed. 
Do your homework by checking out which vendors are going to be at the fair and emailing them for rates beforehand, so you know if what you're getting is a steal.
---
Wedding invitation cards – go digital with invites and RSVPs
---
Paper costs money. That simple truth hit me when I was considering paper invites to my wedding guests. If each cost $1, that would be a few hundred bucks for something most people are gonna look at, coo over, and then drop into the bin a few months later.
Image credit: @hitcheduk
A smarter solution? Designing my own online invites with easy-to-use software like Canva. Hey, it's beginner-friendly and FREE with tons of design templates – all I needed to do was switch out colour and text to craft professional e-invites. 
The end product, achieved in less than 5 minutes with 0 dollars.
Besides e-invites, I also made use of wedding websites like With Joy to host all my wedding details and keep track of RSVPs. I included an option for guests to tick "Would you require a paper invite?" and most decided to be eco-friendly and say "no". 
As for those that requested traditional invites, I felt okay with giving them printed copies since it was a conscious choice on their part and hence more likely to be treasured.
---
Makeup – skip the add-on ampoules
---
Image credit: @skinkoree
Many brides invest in a makeup artist to make them look ravishing on their big day. And many MUAs would tell you that ampoules are necessary for your bridal makeup. These, similar to primers, are proclaimed to hydrate and help your makeup stay on throughout the wedding.
I've heard from friends who mentioned that their makeup artists insisted that their ampoules were high-quality, from Europe, and simply something you shouldn't skip.
Price? A whopping $30 for a small tube. 
No, siree. As a lady on a budget, I've checked out ampoules for sale online and even professional makeup primers that afforded far more longevity and value for money. 
I used my NARS Radiance Primer, which I started using a few months before the wedding. It yielded far more results than an ampoule from goodness-knows-where that's supposed to work instantly on a high-stakes day.
My makeup artist Evangelyn was amazing and did no hard-selling at all! Image credit: Knotties Frame 
Tip: Besides ampoules, check with your MUA for added charges for things like hair accessories, false eyelashes, transport surcharges in the morning or touch-ups.
---
Wedding car, reception decor – Carousell or Budget Brides Facebook group
---
Newsflash, you're not the only bride or groom getting married in that year, or even day. So, reach out for help online from folks in the same boat as you. 
For authentic reviews, get vendor recommendations from Budget Brides (a massive Facebook group which you need someone who's already a member to invite you to).
I got my florist, photographer and makeup artist recommendations from Budget Brides, while Carousell was an amazing venue to get affordable car decor and reception table prop lobangs.
---
Budget wedding in Singapore
---
Image credit: Knotties Frame 
Weddings are an expensive business in Singapore, and when you're a bride and groom on a budget, saving dollars on each aspect of your big day adds up. With these budget hacks, I managed to have the wedding of my dreams without a nightmare of a price tag, and that gave me peace of mind to embark on the next chapter without the burden of debt. 
More wedding resources here, in Singapore and beyond:
---
Cover image adapted from: Knotties Frame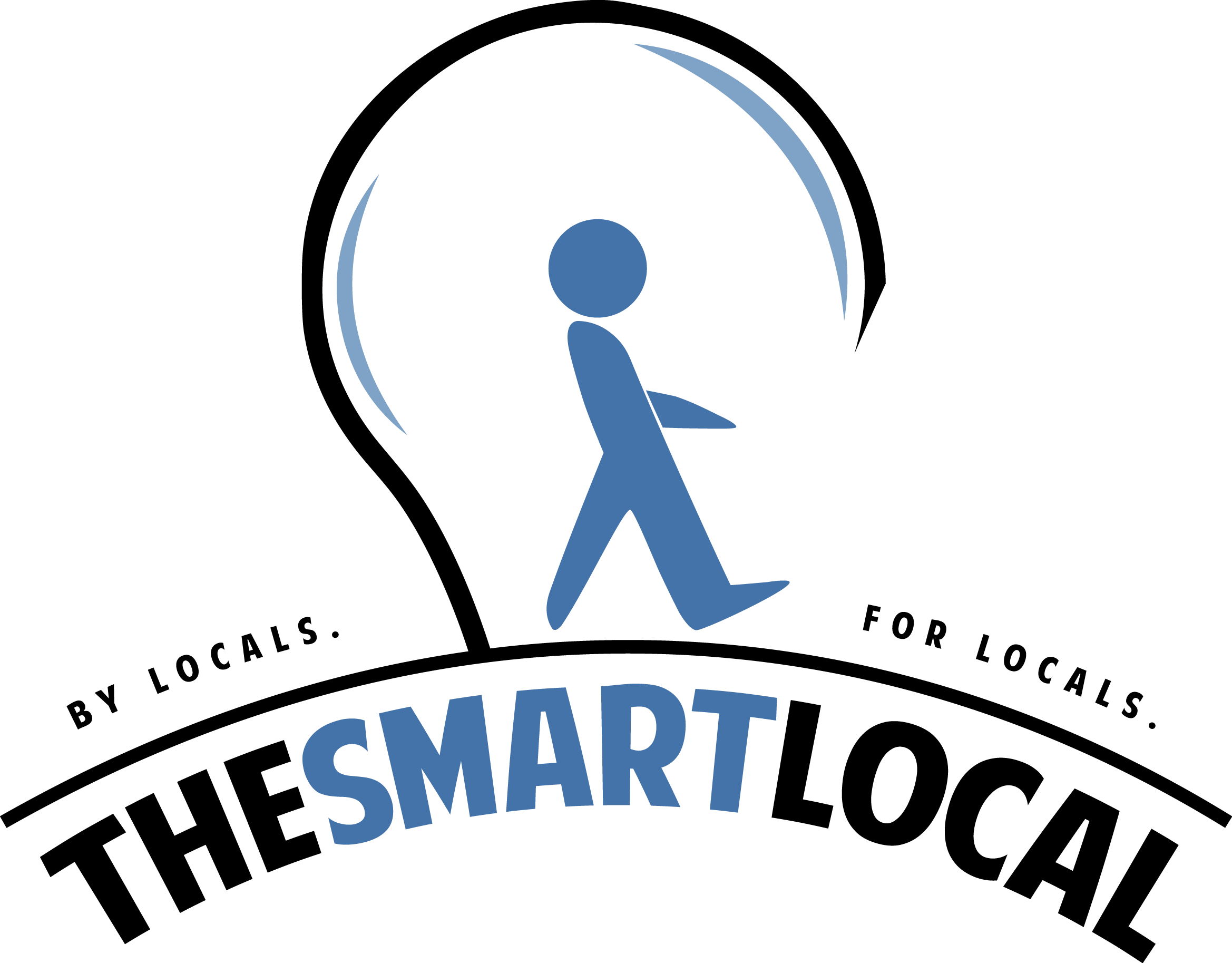 Drop us your email so you won't miss the latest news.