Wedding photobooths in Singapore
---
Image credit: Cloud Booth, Instantly.sg, SERSQ, @hello_funpics
After a few hours of warming the seats at your wedding reception, your guests might appreciate a break and a photobooth would make a good escape for them to continue socialising in a more lighthearted manner.
There's a whole range of photobooth rental services with anything from classic photostrips to holographic prints available and the props they're providing are only getting crazier with full character masks, wigs, and Singaporean-themed signs. 
If you're looking for a photobooth that'll give your guests lasting mementos of your big day, we've got a list of affordable ones suitable for your big day: 
---
1. Uniquebooth – 43 different backdrops to choose from
---
Choose between 4R, Polaroid, filmstrips, and wallet-sized pictures.
Image credit: Uniquebooth
With a price of starting from $500 for 2 hours, a photobooth rental from Uniquebooth is one of the cheapest of the lot. You'll not only get to choose between 4 different photocard sizes, but you'll also get to select between 43 different backdrops for your take home picture. Choices range from whimsical pastel shades to splashes of patterns like honeycomb and floral motifs.
Image adapted from: Uniquebooth, UniqueBooth.sg
If you want to add a dreamy touch to your photos, you can also opt for their Vintage Photobooth package which costs $500 for 2 hours. Top up an additional $100, and you'll get a lovely photo album table adorned with fairy lights and retro-themed equipment, adding an air of nostalgia to the setting of your photo displays.
Telephone: 9144 4537
Email: info@unique-colours.com
Website
---
2. Aww Snap! – time slice shots
---
Image credit: Aww Snap!
You may have seen photobooths by Aww Snap! photo booths at Singapore Night Festival or Artbox Singapore and have fallen in love with their extra-ness. You can now recreate the same magical experience with a customised backdrop and overlay from $880 for 2 hours. 

Image credit: @awwsnapsg
They have a range of options including a Time Slice booth that'll capture cool mid-motion stills. Throw a handful of confetti or do a jump and and see that action get printed instantly. 

Image credit: @awwsnapsg
Address: 65 Ubi Road 1, Oxley Bizhub 1, #03-62, Singapore 408729
Telephone: 9236 8758
Email: hello@awwsnap.com.sg
Website
---
3. Instantly.sg – light painting, dubsmash and kaleidoscope booths
---

Image credit: Instantly.sg
If photo prints and GIFs are too mainstream for you, Instantly.sg's photobooth package, priced from $800 for 2 hours, offers a wide range of services such as a light painting booth, dubsmash booths and kaleidoscope video booths. It's no longer about striking just one pose, as your guests will need to get creative and moving! 

Kaleidoscope video booth
Image credit: Instantly.sg
When you opt for their premium wedding photobooth package, you'll get a free add-on of either a GIF or Boomerang function, or a live photo feed to livestream the frenzy of getting a decent group. You can also choose 2 customisable props for free.

Image credit: Instantly.sg
Address: Oxley Bizhub, 61 Ubi Road 1, #02-04, Singapore 408727
Telephone: 9247 6520, 9838 5294
Email: hello@instantly.sg
Website
---
4.  Ubersnap – holographic prints
---
Image credit: Ubersnap
It's easy to create GIFs and boomerangs on your smartphone but having these animated shots printed out is a whole new ball game that Ubersnap is playing. Be that proud host and let your guests take home their own holographic prints when you choose their premium package priced at $899 for 2 hours.

Image credit: @ubersnap
Otherwise, keep it simple with their classic package, combining the usual photo strips with a GIF service for only $549 for 2 hours.
Image credit: @ubersnap
Address: LTC Building B, 12 Arumugam Road #03-08, Singapore 409958
Telephone: 9012 8537
Email: hello@ubersnap.com
Website
---
5. The Explosive Booth – 30 props provided
---
Image credit: The Explosive Booth
Starting from as low $580 for a 2 hour package, the photobooths from The Explosive Booth will meet your basic needs for fun group shots. Customise your own template with the help of a graphic designer and choose among the many backdrops available to add that vibrant touch. Your guests will definitely have fun modelling the 30 props available as the photographer captures all their candid shots.
Image credit: The Explosive Booth
Telephone: 9630 1238
Email: theexplosivebooth@gmail.com
Website
---
6. Mirror Me Singapore – neoprint-style, with games like tic-tac-toe
---

Image adapted from: @mirrormesg, @mirrormesg
Bring back the good old days of Neoprints with Mirror Me Singapore's interactive mirror-style photobooth that allows guests to check themselves out before a snap and afterwards doodle on their own photos from just $799 for 2 hours. 

Image credit: @mirrormesg
It's fully automated and there are even games such as tic-tac-toe that your guests can play on the mirror-screen before casting their widest smile for the photo. 
Image credit: @mirrormesg
On top of a personalised design layout to remind everyone of your special day, each guest has the option to choose from over 200 animations to make that frame extra memorable.
Image credit: @mirrormesg
Telephone: 8223 0592
Email: hello@mirrormesg.com
Website
---
7. SERSQ – quirky BTO-themed props
---
Image credit: SERSQ
Add a pop of colour to your wedding when you rent a SERSQ photobooth at $650 for 2 hours. You can expect a collection of uniquely Singaporean props BTO-related props or other quirky items like a taiyaki mask that your guests won't be able to find at any other wedding. 
Image credit: SERSQ
Take it up a notch and add an Instagram Live Printing service at a small fee so that every hashtagged selfie from the wedding gets a print too.
Telephone: 9620 1166, 9199 3521
Email: hello@sersq.com
Website
---
8. Cloud Booth – green screen for movie themes
---
Image credit: Cloud Booth
Stop-motion fun with GIFs is the way to go now and Cloud Booth does it well at an affordable price of $699 for 2 hours. But if you'd like to add a personal touch to the setup, opt for their green screen backdrop and relive your favourite cinematic experiences like Harry Potter's Wizarding World or the galactic scenes from Star Wars. 
Image credit: Cloud Booth
There's also the classic option that will only cost you $599 for 2 hours. Besides the custom template they'll be designing for your special day, there will be a huge variety of props for your guests will also get to strike their best poses with. 
Image credit: Cloud Booth
Email: cloudbooth@seankohphotography.com
Website
---
9. FunPics Singapore – spacious "marshmallow" booth
---
Image credit: @hello_funpics
FunPics Singapore has 4 photo booths for you to choose from and prices start from as low as $550 for 2 hours. If you've got a big crowd to keep up with, an automated photo booth might be a good low-maintenance option. Alternatively, there's also the portable studio booth with a photographer stationed to capture your best angles.
Image credit: FunPics Singapore Photobooth
To go a little fancier, opt for the Marshmallow photobooth. It looks like a bouncy castle from the outside and there are disco lights hung up on the inside. If you're expecting an endless party of guests, the Cottage photo booth will be able to accomodate the swarm of people with a floor layout of 2.4 by 1.6m.
Image credit: @hello_funpics
Telephone: 9222 2235
Email: hello@funpicssg.com
Website
---
10. Hello Forever Photobooth – trippy mirror booths and candid GIFs
---
The Classic
Image credit: Hello Forever
Hello Forever has a few booths you can pick from $1299 for 2 hours, for that added element of fun for your guests. They've got The Classic which turns candid shots into GIFs, The Vintage with simple classy backdrops and The Boomerang for 180-degree moving shots.
Hello Mirror
Image adapted from: Hello Forever
But perhaps the coolest is Hello Mirror, which creates a trippy futuristic background with your reflections. It's not the typical wedding photobooth, which makes it perfect for the non-traditional couple.
Image credit: @eleventhour
Address: 8 Jalan Gajus, Singapore 438496
Telephone: 9193 6221
Email: hello@helloforever.com.sg
Website
---
11. Cheese Effects – GIFs with background music
---
Image credit: Cheese Effects
Make it extra memorable for your guests when they leave your wedding with a soft copy of their GIF or a boomerang bouncing to the tune of your choice on top of a classic printout. Best part is both the online copy of their GIFs and the standard printouts will be shared instantly.
Image credit: @cheeseeffects 
Cheese Effects offers 3 different wedding packages – Photo Booth (from $700 for 2 hours), Standard GIF Photo Booth and Boomerang GIF Photo Booth (from $850 for 2 hours). No matter your choice, your guests will get to strike their best poses with over 60 props that'll be provided.  
Address: 1 Genting Link, #08-03C, Perfect One, Singapore 349518
Telephone: 8401 1760
Email: info@cheeseeffects.sg
Website
---
12. 22 Moments – add your pre-wed photos into the frame
---
Image credit: @22moments
22 Moments offers a complete photobooth experience at only $480 for 2 hours. You'll get customised designs that allows you to add your own wedding photos on the printouts, an extensive list of backdrops and props to choose from, and a professional photographer ready to capture the heartiest laughs.
Image credit: 22 Moments
Telephone: 9325 2385
Email: info@22moments.com.sg
Website
---
13. Babooth – crazy props like wigs and animal heads
---
Image credit: Babooth
Babooth has photobooth packages affordably priced from $550 for 2 hours. Choose between The Photobooth, a classic booth, or The Stagebooth, which is an open photo spot with a dramatic backdrop to impress your guests with. 
Image credit: @babooth_sg
Either way, your guests will get to dress up and have fun with over the top props like funky wigs, character masks and retro shades. They might not look elegant in the photos but it's a sure bet that they'll be laughing away through evening.
Telephone: 8611 0590
Email: hello@babooth.sg
Website
---
Photobooth rental in Singapore
---
It may be the biggest night of your life and you want to make sure your guests get to have as much fun as you will. These photo booth prints are not only a memento of your big day, but letting your guests take shots of their own experience at your wedding will also keep them entertained while waiting for you to sashay down the red carpet or in between the courses of food.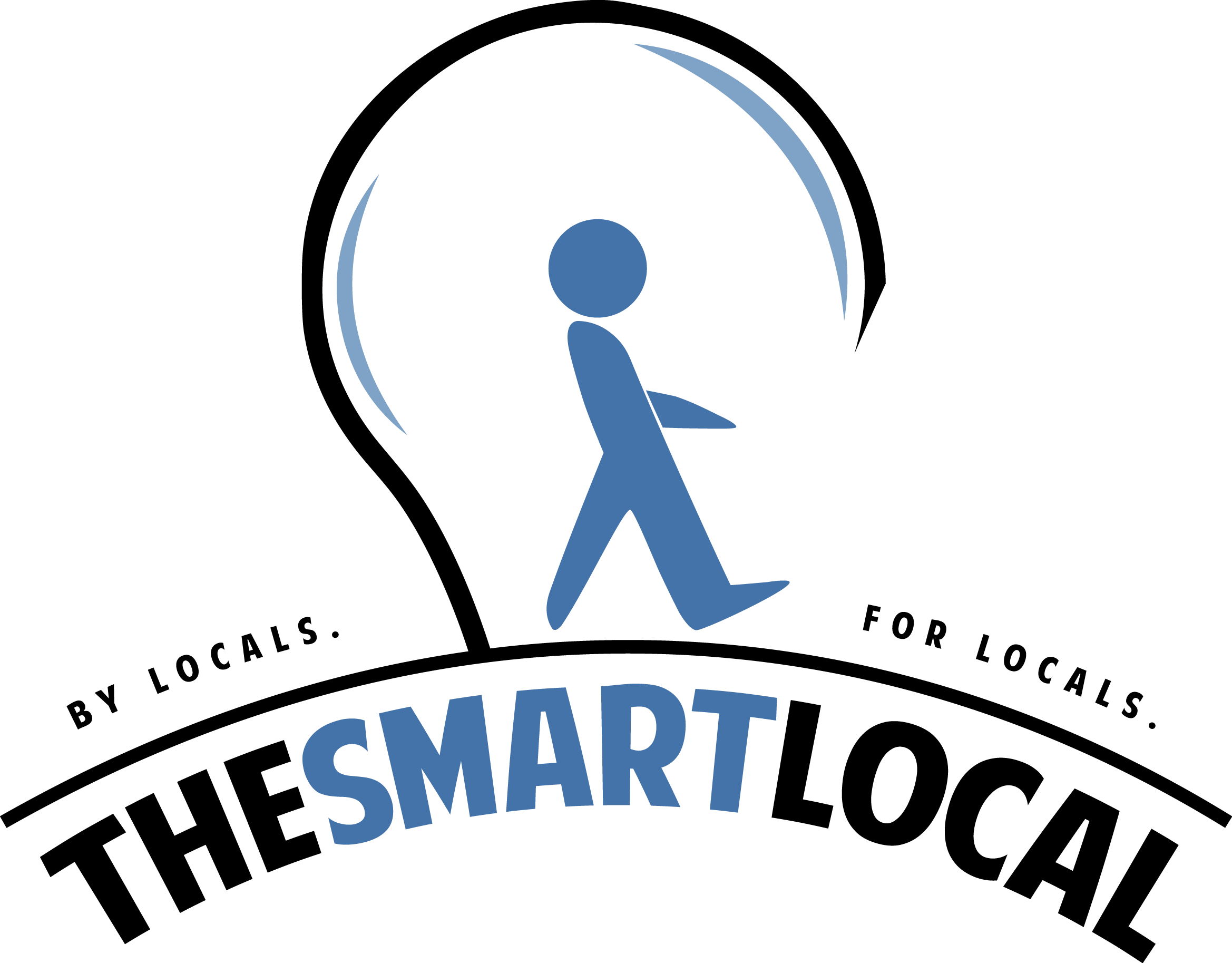 Drop us your email so you won't miss the latest news.