Wedding planning in Singapore
---
He finally did it. He got down on one knee and asked for your hand in marriage. Congrats, girl! And now that the excitement has simmered, it's time to actually start putting together the wedding.
Maybe you've had your Pinterest board ready ever since the two of you applied for a BTO. But between finding a venue and picking out what to wear, we know the process can be a lot to handle. Thankfully, we've taken the guesswork out of what needs to be done with this nifty guide to planning a wedding in Singapore:
---
Setting a budget
---
Talking about money is often taboo, but it's a necessary first step you two are going to have to take before you get to the fun stuff like menu options for the occasion. On average, a wedding in Singapore with a banquet will cost about $30,000 for about 200 guests. This doesn't factor in a dowry, betrothal ceremony or any additional expenses for a honeymoon.
The figure's astronomical, so now's a good time to discuss how much each of you will be contributing, and if parents and other relatives will be chipping in to lighten the financial burden.
You don't need exact figures at this time, but it'll be good to have a ballpark first. This will help guide you in discussing areas you're willing to splurge on, and what you can do without. Like if capturing memories is more important, you'll want to invest in a better photography and videography team, and maybe stick to one gown to save on rentals.
A folly for many couples who hold a wedding banquet is expecting to make back or even profit from congratulatory angbaos from friends and family invited. But this mistake can literally be costly, should the banquet have to be downsized if Ms 'Rona makes a comeback. It's also in poor taste to expect every guest to follow exact angbao rates posted online.
Take the price of the banquet as what you'd be willing to pay for in full. Any angbaos you get at the banquet can be considered an additional blessing to your marriage.
There are plenty of hidden wedding costs you might overlook while budgeting as well, such as corkage fees and printing out custom invitations. Budget-conscious couples might want to look up ways to save money for their wedding by following wedding forums for cost-cutting tips. You'll at least save a pretty penny you can then use to splurge on for the honeymoon.
---
Choosing your wedding date
---
Finances aside, the next thing you'll need to pick is your wedding date. Guys, listen up, as this is the date you'll need to remember for years on end once the wedding's over.
Generally, most people choose to have the ROM solemnisation on the same day as their wedding banquet. But take note that you'll need to apply for your marriage license at least 21 days beforehand. So if you plan to have your wedding on 21st February, be sure to send in your application by 30th January.

Outside the Registry of Marriages.
Image credit: Pisces J
You'll want a date far in advance so you'll have enough time to book your vendors, especially if the ones you're looking at are popular. At least a year ahead should suffice to secure major ones like your venue, coordinators, and photographers.
Certain popular or auspicious dates will also have a surge in the number of couples looking to get married. While these will surely be easier to remember come anniversaries, skip these if you have specific vendors in mind for your wedding. Chances are, they've been booked out far in advance on such dates.
These include peak periods from March to September, and in November and December, after holidays like Chinese New Year and taboo occasions like Hungry Ghost Festival. Dates with repeated numbers like 2nd February 2022 will also have their fair share of weddings.

Image credit: @jefferey.koh
For more traditional families, picking an auspicious date is key to an equally prosperous marriage. These days, you can make an appointment with an online feng shui master – just ready you and your partner's birth dates and times for the calculation.
---
Finalising your guestlist
---
For such a joyous occasion, it's easy to jump the gun and want to invite every person you've known in existence. But hold up from inviting the whole village – more invitees means increasing costs to feed them.

Image credit: @mikechenphotography
Weddings at banquet halls require a minimum number of guests in attendance to book the venue, so you can start with this figure to build your guestlist. After including must-invites, such as immediate family members, figure out how many guests each side is allowed to invite.
Take into account friends your parents would want to invite as well. If you know their list is going to be extensive, give a solid number so that you leave enough room for your own kakis to be there. As a compromise, you can have separate guestlists for various parts of the wedding, like the ceremony and the banquet, and only have certain people attend one event over the other.
---
Picking your wedding vendors
---
A huge contributor to wedding planning stress is booking your vendors. Options are aplenty, but it's a strategic game trying to match vendors you're interested in with the budget you can afford. Plus, popular ones either have a long waiting list or get booked up quickly. Here are the basic ones, and the minimal time in advance you'll need to get the vendors you want:
---
Venue – Book 1 year in advance
---
While non-hotel weddings are gaining in popularity, hotel weddings often offer an all-in-one solution for a substantial part of the wedding planning process.
With weddings practically being a weekly event, hotels are usually able to take care of details beyond just providing a venue and food. This could include premade invites, floral decor, and even wedding guest favours.

The Westin Singapore even provides a bottle of champagne for the yum seng as part of their packages.
Image credit: Eirik Tan Photography
Some, like The Westin Singapore, even throw in special gifts for the betrothed couple, like a free night's stay in the Bridal Suite, and complimentary parking for guests.
With the limited number of wedding venues available, these are usually the first things to be snapped up by engaged couples. It's a game of fastest fingers first, so once you've confirmed a wedding date, you'll want to quickly put in a reservation for the venue of your choice. Give yourself at least 1 year in advance for popular venues.
---
Caterer – Book 6 months in advance
---
Another plus point of holding your wedding at a hotel – a designated in-house caterer with set menus to choose from. This is especially handy if you're one to answer "anything lor" whenever bae asks what you want for dinner.

Image credit: Eatbook
Foodie couples who might want to put more thought into the menu for the day should start booking an external caterer at least 6 months in advance. Finalising the menu will come in at a later date, about 3 months before the wedding. This is when tasting sessions will be held, so you'll get a better idea of what you'll be eating on that day.
For requests on dietary requirements, you can bring this up with your caterer early on to see what options are available. Make sure your guests inform you of their restrictions at least a month before the wedding too, so there's ample time to design courses for everyone to enjoy.
---
Photography & videography – Book 6 months in advance
---
Weddings are a once-in-a-lifetime event, so it's natural that you'll want every waking moment memorialised for eternity. It only makes sense, then, that you spend extra time looking for a photographer and videographer who would be able to capture your best Kodak moments of your wedding.
Do your homework by looking thoroughly through potential vendors' portfolios. Some may be apt for studio photography, but not the impromptu shots you'll need for the actual wedding.

Check how photographers do on outdoor shoots too.
It also helps to do a vibe check on your photographer's style to see if their editing style matches your aesthetic.
Once you've shortlisted a few photographers and videographers to work with, read the fine print on their rates. Look out for clauses like copyright ownership, post-production charges, and how many digital or hard copy images you'll be getting when booking a package.

Aside from knowing your angles, it helps to practice poses with your partner ahead of your shoot.
Many also charge on a time block basis, ranging from a half-day to full-day shoot. Whichever you're booking, make complete use of your time by coming prepared.
Follow wedding photoshoot tips like having comfy shoes to change into in-between locations. It helps to also know your best angles, so you save time having to review every single shot that's being taken.
---
Bride & groom outfits, hair & makeup artist – Book up to 8 months in advance
---
Quite possibly, the highlight of any wedding is when the groom has his first peek of his new bride in her flowing gown. Yes, she's already beautiful, but we know it's partly due to her wedding dress, hair, and makeup that's adding to her glow.
For your own show-stopping reveal, you'll want to start hunting for your wedding dress early on, at least 8 months before the wedding. If you want to tailor your own, add in an additional 1-2 months so there's time for multiple fittings leading up to the big day.
If not, you can easily head down to a bridal boutique for try-ons before you say "yes" to the dress. Many such places give brides the ability to rent over buying the dress as a more affordable alternative. They'll even include alteration services, so your dress will be form-fitting to your figure.

Image credit: Jessica Lai
Grooms, we haven't forgotten about you. Thankfully, most bridal boutiques also have a section for grooms to pick out their suits .
Bridal boutiques often offer packages for multiple gown rentals for your wedding banquet, with hair and makeup thrown in as a perk. Otherwise, use a similar timeline if you're looking to book separate hair and makeup artists. Make note of days you'll need them, such as for your pre-wedding shoot, gatecrashing ceremony, and wedding banquet.

Image credit: Zula
Some hair and makeup artists can also extend their services to mums of the couple, as well as bridesmaids. If that's something you want to take up, you can schedule a trial run of makeup looks for all parties ahead of the wedding at an additional cost.
Check in with your MUA for this, as some do already include this in their package. This will prevent clashes in palettes, and speed up the process the day of.
For the rest of the wedding party, you'll want to give your bridesmaids and groomsmen at least 2 months in advance if they'll be purchasing their outfits according to the colour scheme or theme you've set. If you require matching, tailored suits and dresses, have them ready 1 month in advance so there's enough time for alterations.
---
Florists, stylists & coordinators – Book 6 months in advance
---
Before picking a florist, stylist or coordinator, it's best to come up with an overarching theme, like "beach paradise" or "wildflower garden", so you know what colours you'll want to work with, and possible flowers and decor to get.
The general rule of thumb for booking these vendors is at least 6 months in advance. This is enough time, especially, for florists and stylists to prepare bouquets and props needed for your wedding.

Image credit: Knotties Frame 
Although wholesale florists are where you can get cheap flowers, we recommend sticking with professional florists for large-scale events like weddings. Flowers will feature at least in the bridal and bridesmaids' bouquets, as well as the groom and groomsmen's boutonnieres, so you won't want to skimp on the florals here.
If you insist on DIY-ing, you could get away with buying dried flowers, which last much longer than fresh-cut ones. You can start prepping the bouquets and table decor of dried flowers way in advance too.
Those working with a florist may want to rope in a stylist as well, so your wedding has a polished look. Apart from putting vases of flowers on tables, wedding stylists also help to create a more personalised venue with props, backdrops, and wedding arches. Basically, they're the ones who can bring your Pinterest board visions to life.
Budget brides who really want to spare their wallets from serious damage might be able to do away with a florist and stylist with meticulous planning. But it'll help to spend on a coordinator for your actual wedding day so that events go according to plan.
It's your big day, after all, so you should be spending it taking in every moment. Let the coordinator worry about the setup while you get ready to say "I do".
---
Tying up the final details
---
We've covered the major vendors, but there are details you'll want to secure for your wedding as well.
---
Invitations, wedding stationery & party favours
---

Image credit: @bellemeasure
Many hotels provide invitations, stationery, and wedding favours when you book a banquet with them.
If you'd rather go the custom route, you can opt to make digital invites and stationery for free on Canva, an online design software that includes tonnes of free templates you can play around with. For paper invites, you'll want to find a printer at least 3 months before the wedding. This is enough time to send them out 2 months pre-wedding, and collect and confirm RSVPs 1 month ahead of time.
As for party favours, you'll find the usual array of chocolates included in most hotel banquet packages. Cute as these are with your wedding date emblazoned on them, don't be surprised if these are left behind by guests after dinner.

Image credit: @91doorgift
Practical gifts like an eco-cutlery set or even a candle are the way to go these days. Or, cater everyone's breakfast the next day by putting out pastries with mini jars of jams in paper bags to take home. These will surely be a hit with guests of all ages.
---
Delegation of tasks for your wedding party
---
Your BFFs have been with you through thick and thin, so it's no wonder you've entrusted them with the important role of sister or brother in your wedding party. They're not just there to look pretty in photos, of course, you can enlist them to help out with the wedding preparations too.

Confirm your wedding party around 1-2 months after your engagement, especially if they'll be largely involved in the ceremony and banquet.
Image credit: @withminn
To prevent a Bridezilla or Groomzilla moment, give them a heads up on what you expect your wedding party to do before they commit to the role. Some would be comfortable just helping out at reception, while others might be okay taking on tasks like emceeing for the evening.
Once you've sounded out their availability, you can begin delegating tasks. Put together a schedule of what they're assigned and due dates, if any, like putting up decor for the bridal car or reception table. It helps to have someone in-charge for each task, so people will know who to turn to regarding duties like angbao collection, and checking the guestlist at reception.
---
Payment & tips for your vendors & wedding party
---
Keep a close eye on when payment is due for each of your vendors. Some will require a deposit up front, with full payment expected by the end of the wedding night. It's best to prepare the cheques ahead of time or set up a scheduled online payment so you won't incur late fees and interest.
It's also an unspoken rule that vendors will receive a tip in the form of an angbao for their service. How much you tip is at your discretion, although the going rate is about $8-$38 per person, including the solemniser, banquet staff, photographer and videographer, and coordinator.
While your wedding party will unlikely ask for payment, it'll be a kind gesture to prepare angbao for them too. For their sacrificed weekends in making your dream wedding come true, a small gesture of $28-$88 would be appreciated.
---
Wedding speeches & vows
---
You probably have a million and one things you love about your partner, but not everyone's going to sit through an hour-long speech while you wax lyrical about the Romeo to your Juliet.

Image credit: Chris Chang Photography
That said, we recommend writing down word-for-word what you want to say in your speeches and vows, so you're not left fumbling over words while you're on stage. It helps to practice saying them too, before the big day. The last thing you want is to be caught off guard by an offhand remark you thought you edited out but left in by mistake.
---
Plan your dream wedding with The Westin Singapore
---
Between "Will you marry me?" and "I do" involves a helluva lot of planning before you get to settle in with your partner for the rest of your life. With multiple vendors to juggle, we'd understand if you would want to throw in the towel early and elope instead.

Image credit: The Westin Singapore
But, you can simplify the whole process by sticking with a primary vendor who can cover a majority of your wedding day needs. That's possible with The Westin Singapore, which provides things like catering, decorations, invites, and wedding favours on top of usage of their Grand Ballroom and Foyer.
And if you're a couple looking to tie the knot in the later half of 2022 or in 2023, you can check out The Westin Singapore's offerings at the upcoming wedding show.
It's free to enter, as long as you register through the link below. But once you do, you'll get access to the 2-day event for a look-see on wedding possibilities at The Westin Singapore's Grand Ballroom, like table arrangements and setups.

Image credit: The Westin Singapore
You'll even be able to network with vendors that work closely with the hotel for a more bespoke wedding that speaks of you and your partners' personalities.
If you like what you see, be sure to make a booking when you visit, and you'll be rewarded with a host of perks. Bonuses we've got our eye on include complimentary stays at the Bridal Suite and Deluxe Room, and even corkage waivers when you BYO alcohol, depending on the package.
You'll even get double Marriott Bonvoy Points, which you can then use to redeem for hotel stays during your honeymoon.
As a bonus, your booking immediately enters you into a sure-win lucky draw. Prizes include:
2D1N staycation at one of Marriott's hotels in Singapore
Additional 1-night stay at The Westin Singapore for your wedding
1 complimentary bottle of house wine for every guaranteed table for the banquet
Seafood Afternoon Tea for 2 at the Lobby Lounge, The Westin Singapore
Set dinner for 2 at Cook & Brew
Whether you're a couple who's decided to take a leap of faith now or are procrastinators who are now scrambling to make a wedding happen, there's still hope for the wedding of your dreams at The Westin Singapore.
---
This post was brought to you by The Westin Singapore.
Things to note:
Free entry, by appointment only (last appointment at 5pm)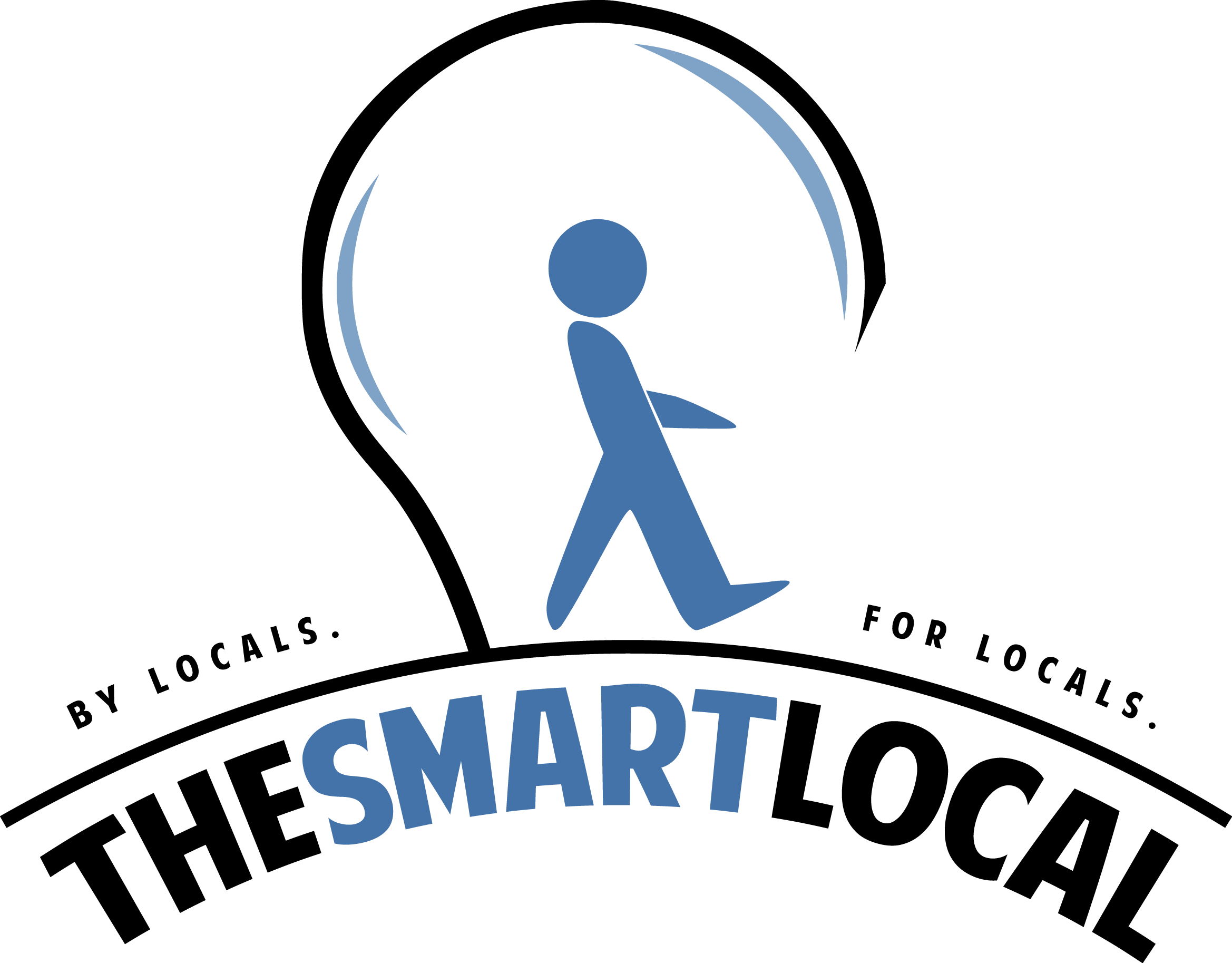 Drop us your email so you won't miss the latest news.