Hidden wedding costs in Singapore
---
There are a few milestones Singaporeans need to spend more money on. Other than forking out a downpayment for a first home, weddings are a big one where a quick Google search will reveal an average wedding costing between $30,000 – $50,000. Needless to say, it takes plenty of planning to effectively spend that amount for a celebration that lasts a day or two. 
To stay on top of your game, being aware of hidden costs of weddings can eliminate any last-minute surprises when you're already stressed with wedding planning. Here's what to look out for so you can cut unnecessary costs and plan your finances for the big day:
---
1. Wedding invitation printing costs – send digital cards
---
Check with your bridal studio if wedding invites are included in your package or if you can get a discount if you exclude them
Image credit: @giftsofgracedesign
Printing wedding invites doesn't seem like a big cost to bear when basic printing can cost as low as $0.20/piece. But when you opt for wedding invitation cards with better quality paper and intricate custom designs, these can easily cost up to $10/piece. 
Even at a more affordable rate of about $3/piece from the likes of W for Wedding and Gifts of Grace, you could easily be dropping $300 for 100 guests, excluding postage costs. 
Since most of us spend half our time on our phones anyway, going digital with your wedding invites will save you a ton of cash and is a more eco-friendly option. Guests can easily save e-invites on their phones and refer to them when needed, and you can even add an RSVP link via Google Forms to track who's attending – all for free. 
Canva offers a huge variety of wedding invitation templates that you can use for free 
Design-wise, free online tools like Canva, Greetings Island and Evite have a plethora of templates, and it takes less than 5 minutes to do up an invite. 
Pro tip: Only print copies of your invite if you need it for a few "high profile" guests, such as your family elders, as they might want it as a keepsake. 
For printing vendors in Singapore with affordable rates, you can consider: 
---
2. Transport & morning surcharges – discuss final prices before signing
---

Image credit: @androidsinboots
Pre-wedding and actual day shoots are something most couples won't want to scrimp on, especially to dazzle up that 'Gram, or have something to reminisce about 10 years later.
But imagine paying a few thousand dollars to book your ideal photographers and makeup artists, only to later find out that your bill includes a top-up of transport surcharges ($30/hour) and early morning surcharges (from $20-$50). 
Save yourself from a potential mini heart attack by meticulously reading through terms and conditions, and what the package entails before committing to it. If it's not stated, ask them if the package includes transport and morning surcharges and see if their rates are acceptable for you. Otherwise, you can opt for studio shoots instead.
Pro tip: Keep track of time during your pre-wedding shoot as overtime pay can go up to a few hundred dollars, even if you only exceed it by 10 minutes. 
---
3. Ang paos for helpers – bring along extra packets for your wedding
---
It is a tradition to give ang paos as a token of appreciation to the people who have helped make your special day a successful one. This includes your wedding coordinator, vendors, bridesmaids, receptionists, ushers and flower girls. The list is long, so prepare extra packets containing between $10-$20 just in case you've missed anyone out.
That said, couples can expect to set aside at least a few thousands worth of cash, depending on the size of your wedding crew and how much you're planning to give. Research the market rate and plan the size of your wedding crew based on your budget. You should adjust the amount according to how much they've contributed. 
While the amount to put in your ang paos really depends on how deep your pockets are and how much you're willing to give, here's a general breakdown of the market rate:
Wedding coordinator: $68 – $108

Maid of honour/best man: $68 – $248

Bridesmaids/groomsmen: $28 – $148

Emcee: $38 – $68

Officiant: $88 – $588

Flower girl/page boy: $28 – $48

Ushers: $18 – $28
---
4. Floral decor & bouquets – use seasonal or local blooms
---
Image credit: Knotties Frame
Flowers are a major part of weddings – you'll never see a bride without her bouquet, nor a venue that's devoid of blooms for romantic vibes. Needless to say, floral arrangements can take up quite a bit of your budget. The cost depends on individual florists, but bouquets can cost between $150-$250, while table centrepieces cost around $100-$200 per table. 
If you're not too particular about what type of flowers you have at your wedding, consider going with blooms that are in season, or sourced locally to lower the cost of your floral decor. Exotic or off-season blooms tend to generally cost more, also depending on individual florists.  
A rose bouquet ($124) vs a bouquet with hydrangeas ($225)
Image adapted from: Floral Garage SG & Floral Garage SG
Flower costs can also drop drastically depending on the type of flowers you use. For instance, classic alternatives like orchids and roses will cost much less compared to hydrangeas and peonies. 
Pro tip: While we're on the topic of wedding venues, remember to check if there are extra fees for external vendors like florists and AV systems. Look out for overtime costs at your venue too, as all these can add up to 20% more to the respective bills.
---
5. Corkage fees – negotiate for waivers from the get-go
---
Buying your own booze for your wedding also means you get to keep unfinished bottles post-reception
Booze is part and parcel for many weddings in Singapore, and it's arguably one of the pricier items couples need to add to their list of expenditures. It doesn't help that many restaurants and hotels tend to charge a premium for alcoholic drinks for weddings. 
That's why many opt to outsource beer, wine and spirits from wholesale suppliers like Prime Liquor, Barworks and Alcohol Delivery. 
There's a catch, though: corkage fees that can cost up to $35++ per bottle of wine. It's a must to check and negotiate this upfront when booking your venue. Chances are, if you're spending a lot on other things like food and decor or have a higher headcount, they'd be happy to waive the fee or offer a discount.
Don't forget to calculate if it would cost less to get a free flow package (~$50/pax) vs. buying individual bottles and barrels
Pro tip: To avoid running out of drinks halfway through your reception, don't allow all your alcohol to be served at one go. Start beer before dinner, followed by wine when food's being served, and then spirits towards the end. You can also let the venue staff know beforehand to only refill glasses upon request instead of whenever they're empty.
---
6. Top-ups for nicer gowns & alterations – request to view dresses upfront
---
Image credit: Ali Express
Before you opt for a bao ka liao bridal package that provides everything from wedding photography and gown rental to your in-law's attires, keep in mind that there are different sets of gowns available to you depending on the tier you paid for. If there's no dress in your tier that's to your liking, you might end up having to top up a few hundreds for higher tier gowns. 
Most of the time, vendors will not offer to show you the gowns available for different tiers upfront. To avoid having to pay for an upgrade to get higher tier dresses, ask to see the gowns available in your bridal package tier before signing up for it. 
Image credit: @girlwithdiamondring
While you're at it, be sure to factor in alteration costs too. While bridal boutiques usually offer alterations in-house, they usually come at a premium, where just the shortening of your gown can cost $150 or a flat fee ranging from $500 – $900. 
Find budget-friendly alternatives to get your wedding gowns professionally altered. There are many tailors at Chinatown that can alter your dress from as low as $50. Get contacts through word of mouth on Facebook groups like SG Budget Brides to avoid alteration disasters.
Pro tip: Lace up gowns usually require less alterations as they're made to fit most sizes. Not only do they save you the cost of alteration, they're much easier to sell in future if you ever want to pass it on. 
---
7. Makeup trials & products – bring your own for emergencies
---
Bring your own makeup bag in case items like falsies and ampoules aren't included
Image credit: Annabel Law Productions
Many of us ladies have dreamt of our wedding day since young – when it's finally your turn to get married, you sure want to look bomb. To ensure that your makeup artist (MUA) for d-day fits your style, makeup trials are a must – but it's often not included in your actual-day makeup quote. 
This could set you back by $50 – $300 for each trial, depending on the quality of products used, hourly rate of the MUA and their expertise. You should also check with your MUA if ampoules ($30-$50) and fake lashes (up to $45/pair) are included in their rate. If you have separate morning and evening looks, the additional cost can add up to a whopping $150. 
Ampoules come in single-use vials that are meant to make your makeup last longer and achieve an airbrush finish – but a good primer and daily serum can work just as well.
For those who find ampoules or falsies unnecessary, you could request to use your own products instead. However, do note that some MUAs still charge you $10 to apply false lashes. For an alternative, prep your lashes by doing lash extensions – which will stay on for at least a month. 
Pro tip: To get a more accurate picture of how the makeup will look like on the actual day – wear a white top or dress with a similar neckline to your actual gown and accessories for your trial. You should also come with a bare face, as MUAs have their own skincare regime for you. Afterwards, leave the makeup and hairdo on for as long as possible to test its staying power. 
If you're having trouble choosing an MUA, join Facebook groups like Singapore Brides and SG Budget Brides to suss out real reviews and shortlist makeup artists from there. 
---
8. Make-up artists at pre-wedding shoots – pre-book packages
---

Image credit: Mataphoto/Jessica Fang
If you're doing a full day outdoor shoot, running around under the hot sun or the humid weather alone might melt your makeup halfway through. To ensure your makeup is on fleek throughout, you can bring along an MUA – but at a cost. Some charge a flat fee of around $250, while some charge on a per hour basis at $40 – $150 – so remember to factor this into your budget. 
Pro tip: Look out for photography packages that already include a MUA so you don't have to engage an external one. For instance, Androidsinboots' photography packages (from $2,040) include MUAs and give you flexibility to choose from reputable profiles like Autelier makeup and Chi Chi Allure, which would otherwise cost an additional $300.
If it's not included, check with your photography studio on whether they partner with any MUA vendors for discounted rates. Also look out for roadshows and bridal fairs such as ones by Hitcheed and BOWS – as there are often additional perks, discounts and cashback offered for bridal packages.
---
Hidden wedding costs when planning for your big day
---
As weddings are a once-in-a-lifetime event, it's easy to bust your budget when hidden costs seep in along the way. 
To avoid breaking the bank on a one-day event, it's important to be financially-savvy right from the get-go and manage your finances as a couple. After all, when your wedding is over, you'll have to prepare for next steps such as renovating your house and potentially having a kid. Therefore, take charge of your future by making smart financial decisions.
Free resources are available for those who need a leg up with financial planning. Check out guides under the Wealth Creation, Accumulation, Protection and Succession (C.A.P.S) framework from the Insurance and Financial Practitioners Association of Singapore (IFPAS). 
It covers a range of useful topics such as wealth accumulation, wealth protection and the right attitudes and values one should have about money. Each topic is explained with easy-to-digest infographics, and helps you understand financial jargon like equities, investments and insurance  so you won't be overwhelmed the next time you speak to a financial advisor.
Adulting and finances may seem daunting, and it may feel like a huge leap as you prepare to pay for big ticket items like your wedding. Utilise the resources available to level up your financial savviness to start your new chapter in life like a pro. 
---
This post was brought to you by IFPAS in support of the SG Youth Action Plan.
Cover image adapted from: CapitaLand, @rosewood_estate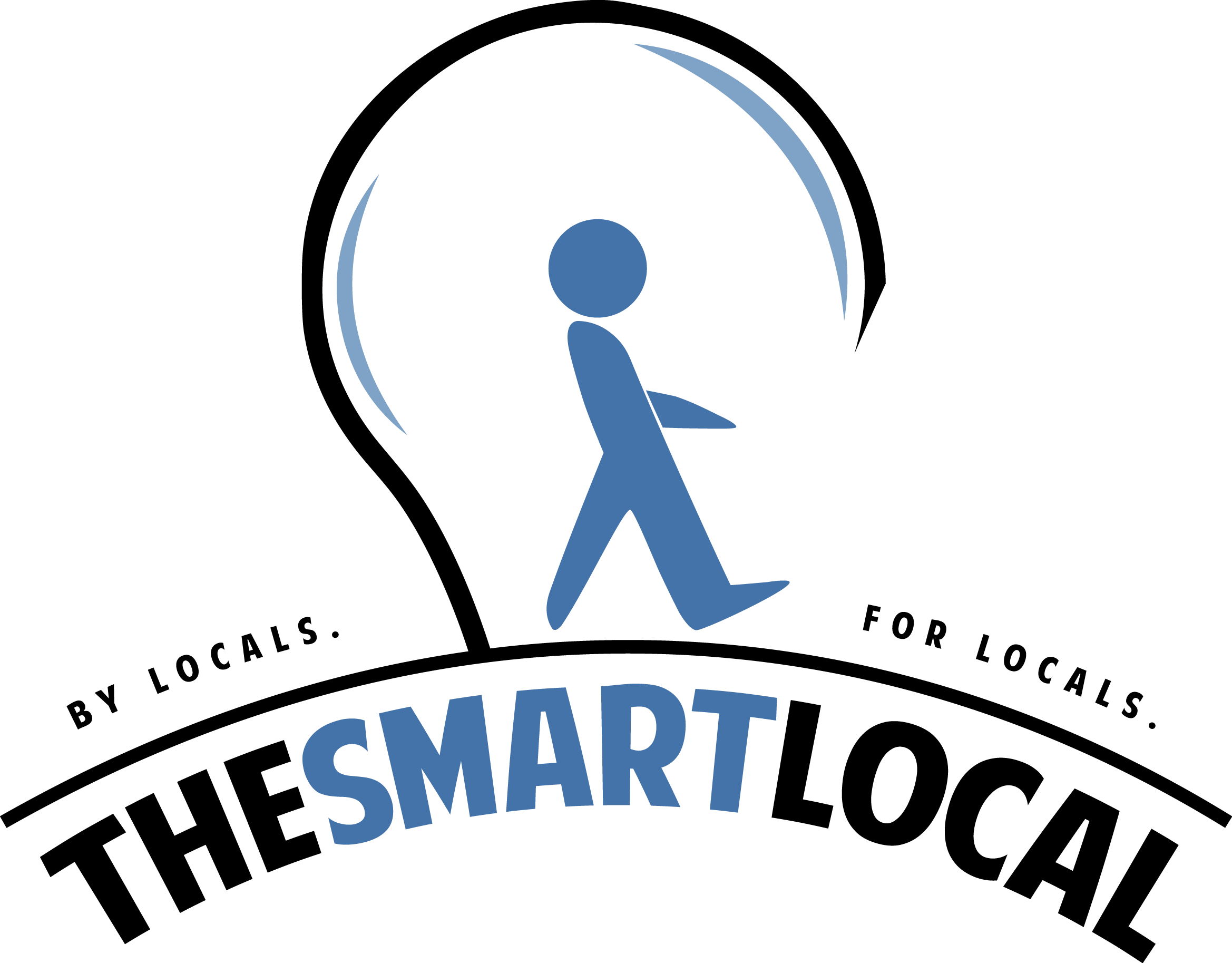 Drop us your email so you won't miss the latest news.