Home-based eyelash extensions in Singapore
---
Image adapted from: @h.beautybar_, @lashed.inc, @dearlash.sg & @j.lashedsg
So you want to achieve fluttery eyelashes straight out of an anime, but brick-and-mortar salons can be a tad pricey and impersonal. Plus, certain sketchy salons may rely on pushy sales tactics which are a nightmare to decline, making you fear whether your delicate eye area will be at stake if you refuse to commit to exorbitantly-charged packages. 
Home-based salons, on the flipside, often offer quality extensions performed meticulously at slashed prices, due to not having to factor in rental costs. Best part? You get to sort your lashes out in the cosy confines of a neighbourhood near you. Here are 18 home-based eyelash extension salons in Singapore, sorted by each region.
Check out our other home business guides:
---
– East –
---
1. H Beauty Bar, Tampines – from $50
---

Image credit: @h.beautybar_
H Beauty Bar's rates start from $50 for a lash lift and tint, adequate for those who are already blessed with abundant lashes but require a bit of a boost to fight droopiness. For a more dramatic look, the Mega Volume Black extensions ($82) go all the way to 9D on the thickness scale.
Telephone: 9734 0756
Website
---
2. Celash SG, Pasir Ris – from $48
---

Image adapted from: @celash.sg
A certified lash technician specialising in volumising extensions, Celash SG uses super fine 0.07 silk lash pieces to hand-make fluffy lash sets which don't weigh down your lids. Classic lashes start from $48, with extra layers of volume all the way till $80 for a full set of 6D va-va-voom thickness.
Telephone: 9863 9242
Website
---
3. Allure Rebel, Bedok – from $35
---

Image credit: @allure_rebel
Regular extensions are applied lash by lash following the growth arrangement of your natural eyelashes. Allure Rebel, however, offers "cluster extensions" ($35), where unlimited strands are applied to significantly up the volume factor. This method is said to be slightly longer-lasting, and they claim to be able to get the entire treatment done in 30 to 45 minutes flat!
Telephone: 8608 1939
Website
---
– West –
---
4. Lashes On Fleek SG – Choa Chu Kang, from $48
---

Image credit: @lashesonfleeksg
Besides standard extensions priced $58 onwards, Lashes On Fleek SG also offers Collagen Lift ($48) treatments which give naturally long lashes a thicker and more curled reinforcement. Return customers will also stand to benefit as this home business operates on a loyalty scheme where every 10 sessions entitles you to 1 free treatment.
Telephone: 9763 7795
Website
---
5. Teeny Weeny Lash SG – Bukit Batok, from $40
---

Image adapted from: @teenyweenylash.sg
Teeny Weeny Lash SG's entire range of extensions come unlimited in strands and are priced at a flat rate from $40 to $80 depending on volume, but regardless of length and curl factor. This means the aesthetician will be able to advise you on which style complements your eye shape and natural set of lashes the most, because sometimes less truly is more.
Telephone: 8749 7365
Website
---
6. Dear Lash SG, Jurong West – from $50
---

Image credit: @dearlash.sg
Understanding that extensions can only last so long if your natural lashes are weak and sparse, Dear Lash SG places emphasis on eyelash health. Priced $50 onwards, all their extension treatments are inclusive of a thorough lash cleaning, double primer for protection and a high-grade "super bonder" to ensure security and strong holds without damaging the delicate skin around your eye.
Telephone: 8817 8741
Website
---
– Central –
---
7. i.Bloom Beauty – Braddell, from $45
---

Image credit: @i.bloombeauty
It's no secret that beauty salons in town cost an arm and a leg for the sheer convenience. While i.Bloom Beauty is situated just a 2-minute walk away from Braddell MRT, their rates are kept reasonable from $45 to $98 for eyelash extensions (additional $10 for coloured lashes). The home business also performs facial treatments priced $48 onwards for 60 minutes, giving you a one-stop pamper session at a fraction of the cost anywhere in Orchard.                  
Telephone: 8767 6169
Website
---
8. Ina Eyelash – Toa Payoh, from $65
---

Image credit: @inaeyelash.sg
Helmed by a lash artist from Taiwan, Ina Eyelash's services are ideal for those who feel more comfortable conversing in Mandarin. A mere 5-minute walk from Toa Payoh MRT, extensions are priced from $65 to $90, with a $5 discount for all first-time customers. Fret not that her social media posts are Chinese-heavy, as we contacted the home business owner personally and she communicated perfectly in English. 
Telephone: 8835 5240
Website
---
9. Bubble x Beauty – Bishan, from $48
---

Image credit: @bubblexbeauty
If you're dolling up for a special occasion, Bubble x Beauty is the place to be. Their no-frills lash menu has only 3 options: Classic Lash Extensions ($48), Lash Lift + Tint ($48) and Lash Lift + Tint with added Semi-Permanent Mascara ($58). Providing a fuss-free process for newbies who can't quite wrap their head around the various styles and volumes, this home business also offers nail services from $20 onwards.
Telephone: 8787 8905
Website
---
– North –
---
10. Lashsy by AZ – Marsiling, from $25
---

Image adapted from: @lashsy.byaz
Your eyes do not deceive you, Lashsy by AZ truly provides unlimited strands not exceeding $45 even for the most volumised 6D styles. 1D extensions are just $25 and although such affordable rates may raise concerns on whether the service quality is compromised, this home business owner has a sizable portfolio as well as plenty of reviews from happy clients to back her skills up.
Telephone: 9085 7510
Website
---
11. Lashed by Van – Woodlands, from $50
---

Before (top) and after
Image credit: @lashedbyvan
Following a simple pricing breakdown of $50 for 3D and 4D extensions and $55 for 5D and 6D ones, Lashed by Van lets you choose between doll-eye and cat-eye style lashes. As you can guess, the former widens your peepers for a doe-eyed look while cat-eye extensions are tapered at the inner corners of the eye and winged outwards for ultra sultriness. 
Telephone: 8733 5696
Website
---
12. L.ASHED – Yishun, from $50
---

Image credit: @l.ashed
Using soft and fluttery extensions which create a natural look, L.ASHED offers volume levels from 1D/2D ($50) to 8D/9D ($120). For an extra $20, you can jazz up your eyelids with ombre lashes, showcasing your choice of coloured extensions fanned out in a smooth gradient, from soft tones of brown to bright pink or purple hues. All treatments are inclusive of a free eye mask, for some much-needed rejuvenation!
Telephone: 9026 0313
Website
---
– North-East –
---
13. Vega Beauty SG – Sengkang, from $35
---

Image adapted from: @vegabeautysg
The aesthetician helming Vega Beauty SG was trained by London Lash Pro, an award-winning British lash brand with a huge online following. Over at this Sengkang home salon, you'll be able to get the "London look" for as little as $35 (1D Classic)! The price range here is kept fairly affordable, so even 5D/6D Full Volume extensions would set you back a maximum of $50.
Telephone: 8792 6008
Website
---
14. Lashie SG – Punggol, from $45
---

Image credit: @lashie.sg
Located at Punggol's Edgedale Plains which is right smack in the middle of 5 different LRT stations, Lashie SG is a convenient go-to for those residing in the far end of the North-East. Choose between 4 available extension options: 3D Natural Fluff ($45), 4D Natural Volume ($55), 5D Barbie Fluff ($65) or 6D Barbie Volume ($75). This home business owner also conducts house calls at an additional $30!
Telephone: 9171 7541
Website
---
15. Lashed Inc – Serangoon, from $48
---

Image credit: @lashed.inc
Even with the convenience of patronising strategically-located home businesses, it can be a mad rush from your workplace and nothing sucks like having to pay a late fee or miss your appointment altogether due to tardiness. Lashed Inc accepts appointments all the way to 2AM, so those with odd schedules can still make it time for wispy extensions priced $48 to $98. While waiting for the magic to happen, you can even top up just $2 for a Collagen Lip Mask.
Telephone: 9134 2595
Website
---
– South –
---
16. 3Lash – Outram Park, from $50
---

Image credit: @3.la.sh
Most home businesses have a strict "no companions" policy, which is understandable, but sometimes pet owners just want some cuddly companionship from their four-legged +1. For comfort and convenience, 3Lash operates within a pet-friendly environment, so clients are free to bring their cuddly fur kids along while their peepers get decked out in unlimited 1D to 4D strands ($50 – $80 respectively).
Telephone: 9859 9849
Website
---
17. J.Lashed – Holland Village, from $35
---

Image credit: @j.lashedsg
Operating since mid-2019, J.Lashed is fairly new in the game. To build up a steady clientele, the home business owner comes up with regular promotions with highly attractive price reductions. The opening special saw rates as low as $25 for classic extensions, and they've also held discounts during Halloween and Christmas season. If you pop by during regular periods, 1D to 6D extensions are priced $45 – $65 respectively.
Telephone: 8776 9351
Website
---
18. Toetally Glam SG – Chinatown, from $35
---

Image credit: @toetallyglam.sg
A stone's throw from Chinatown MRT Interchange, Toetally Glam SG is another pet-friendly home-based salon. Student promos are held regularly where up to $20 is shaved off the treatment price, perfect for youths on a budget who want to look more alive without wasting time and energy on elaborate eye makeup routines. A lash lift and tint starts from $45 per session, $35 for students up to polytechnic/JC level.
Appointment: DM on Instagram to make bookings or enquiries
Website
---
Eyelash extension home businesses in Singapore
---
While salons located in shopping malls and beauty districts charge upwards of a hundred bucks for a single session, these home businesses are able to keep costs low and still ensure warm, professional service. 
Whether you're interested to try lash extensions for the first time or are looking to switch salons for something more convenient and less expensive, follow these accounts online to get instant updates on discounts, package promotions and even new treatment launches.
Check out our other beauty guides: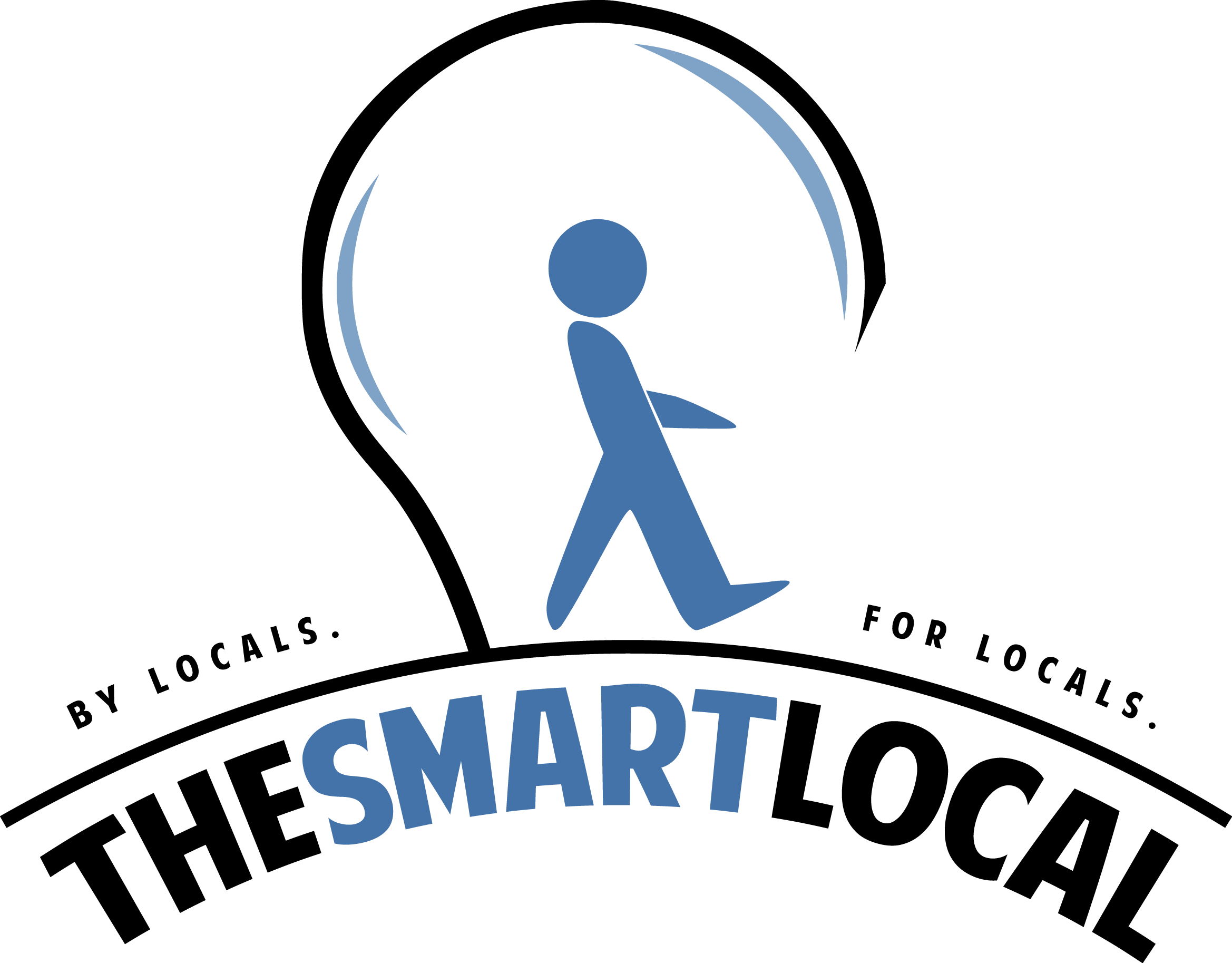 Drop us your email so you won't miss the latest news.