Nail wraps in Singapore
---
Image adapted from: Nailwrap.co, Nodspark, Yay to Nails
You can tell a woman's age from the appearance of her hands, and likewise, you can tell how classy she is from the state of her fingernails. Raggedy, bitten-down digits or chipped nail art are a no-no if you want to look like you've got your shizz together.
But, we get it. Having a new set of gelish every few weeks isn't cheap, and neither is paying $15 to get a half-dead manicure soaked off. Sure, you can do your own nails at home, but some of us ain't got the time to watch paint dry.
The answer to your woes? Nail wraps. Easily stuck onto your fingernails in a matter of minutes, they'll free you from the trouble of any spillage or drying time. They're also more gentle and won't dry out your nails compared to chemical-laden gel polish. If you're careful, they'll even last for up to 10 days. Here are some local brands to try, a majority of which come with free shipping.
Check out our other manicure-related articles:
---
1. Nodspark – negative space designs and items for a good cause ($15)
---

"Gone Camping"
Image credit: Nodspark
With over 7,000 followers and counting on Instagram at time of writing, Nodspark is probably the most popular nail wrap brand in Singapore, with a humongous range of designs. No need to be overwhelmed by the amount of choices, though, because these have been categorised neatly on their website into collections such as "Floral", "Food", and "Bridal Party" for ease of browsing.

"Clear Henderson Tiles"
Image credit: Nodspark
The "Overlay" range is a unique one which makes use of negative space. These designs can either be stuck on naked nails for an understated look, or layered over painted nails that you'd like to add some spark to.

"One in a Melon"
Image credit: Nodspark
To play your part in giving back to society, purchase from the "For a Good Cause" section. Proceeds from the sales of these items will go to animal shelters like Uncle Khoe K9 and House Rabbit Society of Singapore, as well as social enterprises like ES Blessing Box.
Designs are typically $15 per packet, but look out for their sale items which usually go for a discounted $10.90.
Price: $15/packet
Shipping: Free
View their stockists here.
Website
---
2. Freshly Wrapped – non-toxic and 8-free ($14.90)
---

"Sunday Best"
Image credit: Freshly Wrapped
Freshly Wrapped ($14.90/packet) has non-toxic nail wraps which are 8-free, which means that they're devoid of 8 specific chemicals that are potentially harmful to us. So you needn't worry too much about ingesting any nasties if you're a habitual nail-biter – although you might wanna kick that habit to avoid destroying the pretty designs you've just stuck on.

"I Have This Thing For Terrazzo"
Image credit: Freshly Wrapped
They have a sizeable range of solid colours for those who like to keep things no-frills. Even those with patterns are relatively simple, with a main base and little accents of colour in the form of dots, lines, and blocks – perfect for that girl-next-door look.

"Tropical Vibes Only"
Image credit: Freshly Wrapped
Price: $14.90/packet.
Shipping: Free
Website
---
3. EM.MEzing Nails – local food-inspired designs ($12.90-$13.90)
---

"Kopi Peng Roti", inspired by our local kaya toast and coffee breakfast
Image credit: EM.MEzing Nails
In an endearing nod to our local culture, EM.MEzing Nails ($12.90-$13.90) has a couple of uniquely Singaporean designs inspired by our food, HDB flats, and Peranakan tiles commonly found in conservation shophouses. There's even one that mimics the batik print of the Singapore Girl's kebaya. Take your pick, and parade your patriotism on your nails!

"Kueh-Kueh"
Image credit: @emmezingnails
But if you're not up for dressing your digits in kueh lapis or curry puff motifs, there are other designs with mesmerising swirls of "Paddle Pop" tones and marble finishes.

'Amethyst Marble"
Image credit: EM.MEzing Nails
Price: $12.90-$13.90
Shipping: $0.50 for orders below $30, free for orders above $30
Website
---
4. Yay to Nails – whimsical candy-coloured patterns ($9.90)
---

"Watercolours"
Image credit: Yay to Nails
Yay to Nails ($9.90) will take your talons from drab to fab with their whimsical patterns. These are largely candy-coloured, but that's not to say they're all for "xiao mei meis" – while there are cartoony ones featuring unicorns, rainbows, and mermaid scales, there are also more sophisticated florals for the office lady who needs some vibrancy in her life.
"Unicorn Cloud" and "Rainbows"
Image credit: Yay to Nails, Yay to Nails
One thing's for sure – you won't be able to find duplicates of their distinctive designs at other stores, or anything that's remotely similar.

"Bloom"
Image credit: Yay to Nails
Yay to Nails also offers instant manicure services for events, so if you're organising a hen's night party or a girly staycation, hit them up and have your whole squad flaunting matchy designs. And if there's a particular design you have in mind, they can also bring it to life with their customisation services.
"Party"
Image credit: Yay to Nails
Price: $9.90/packet
Shipping: Free
Website
---
5. Nailsicle – bold and colourful ($14)
---
'The Other Leopards"
Image credit: @jamiegems
Nailsicle ($14) will be up the alley of girls who are unapologetically bold and relish in wearing their personalities loud and proud. "Minimalistic" is not in their vocabulary, and all of their styles come in a wacky splash of colour that's sure to start conversations.
"Leaping Into Luck"
Image credit: @_nailsicle_
Each packet costs $14 and you can look forward to designs like pastel leopard prints, monochromatic florals paired with polka dots, and poker card motifs against purple and pink stripes – seemingly inspired by Alice in Wonderland and the Cheshire Cat.
"Wishes Upon A Moonbow"
Image credit: @_nailsicle_
Price: $14/packet
Shipping: Free
Website
---
6. Nailwrap.co – abstract art with a dash of glitter ($12.90)
---

"Into the Galaxy"
Image credit: Nailwrap.co
Ladies who like more personality in their getup can look to Nailwrap.co ($12.90) for abstract art on their fingers. Random splotches of colour and watercolour-style gradients aside, many of these come with a dash of glitter for some subtle sparkle.  
"Bette Glitter" and "Classic Bijou Silver"
Image credit: Nailwrap.co, Nailwrap.co
There are more vibrant ones with a colour palette of pink and purple, as well as black-and-silver ones befitting of fancy dinners and formal events.

"Kai Waves"
Image credit: Nailwrap.co
If you'd rather stick to mattes, there are equally artful patterns minus the shimmer – as well as solid shades for the gals who like keeping things simple and sweet.

"Wildest Moments"
Image credit: Nailwrap.co
Price: $12.90/packet
Shipping: Free
Website
---
7. Happie ($11.90) – enough for 2 rounds in each pack
---
Image credit: @happienailwrap
To make application easier Happie's individual strips are 32mm long as compared to the usual 30mm. So even if you like keeping your nails long, these won't fall short and leave you with unsightly gaps.

"Baby Pop"
Image credit: @happienailwrap
While other brands usually include 16 wraps per packet, Happie generously provides 20 – which means you won't have to stress over getting everything done perfectly since there are plenty of spares if you happen to mess up. But if you've got steady hands then all the better, because it means you'll have enough for 2 whole rounds and get more bang for your buck.
"Canary Glaze"
Image credit: Happie
Price: $11.90/packet
Shipping: Free
Website
---
Nail wrap brands in Singapore
---
Looking good doesn't come easy – it requires time, effort, and a whole lotta dedication. But with nail wraps to dress up your digits with, you'll save the hassle on messy home manicures or pricey salon sessions that require you to sit still for at least an hour. Simply paste them on, file off the excess, and you've got a fuss-free nali makeover with zero drying time.
Read our article on cheap nail salons in JB with gelish from just $14 here.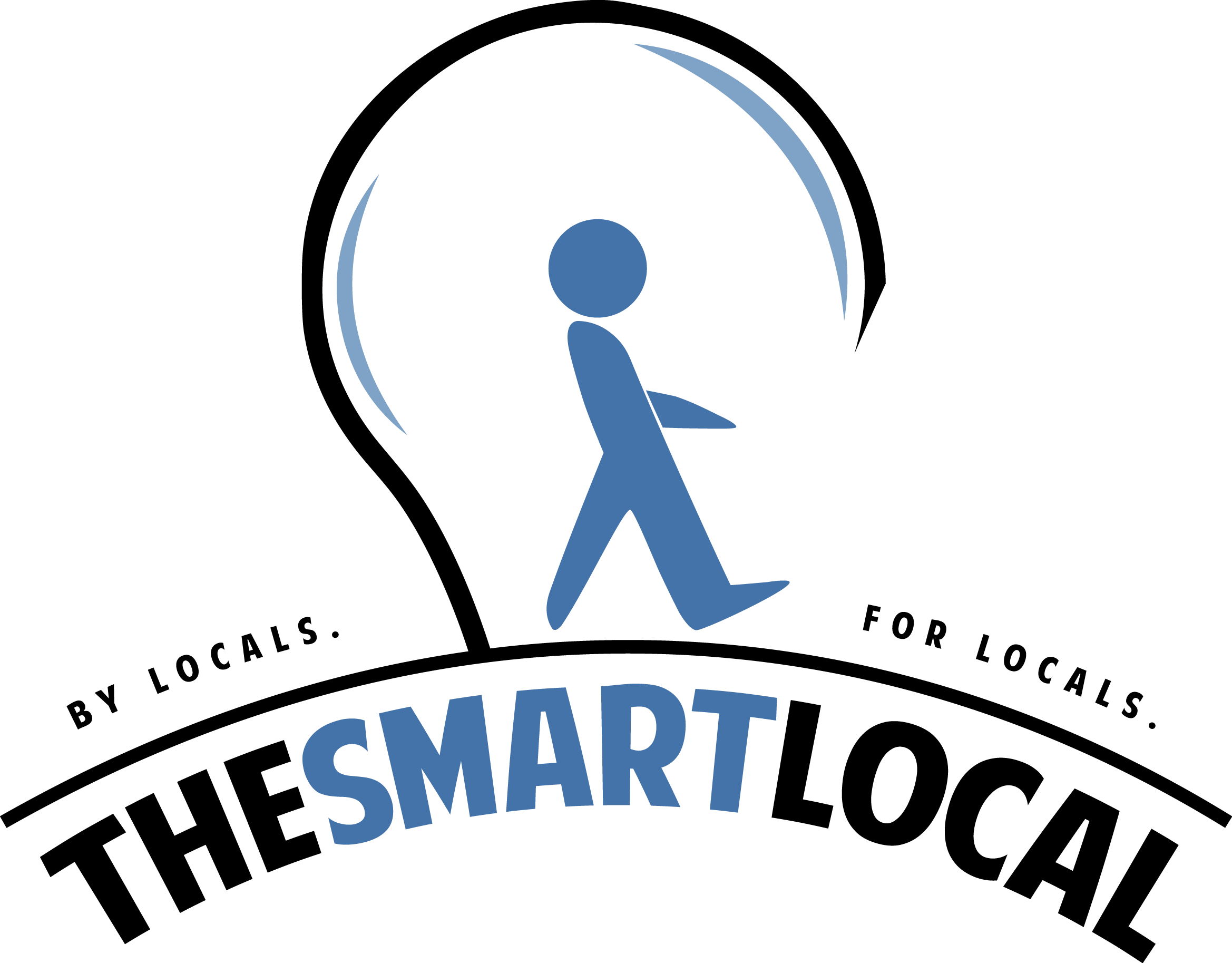 Drop us your email so you won't miss the latest news.