Korean perms in Singapore
---
With the exception of those who won the genetic lottery and are blessed with naturally luscious locks, Asians are prone to have finer strands of hair which lead to a flatter appearance overall. 
In order to nail that #IWokeUpLikeThis look every single day without burning daylight on curling irons and ah ma-style plastic rollers, here are 6 perm salons in Singapore that'll restore volume and waves to your crowning glory. 
---
1. Hair Movement at JCube – from $105
---
Located in the corner of JCube's basement floor, Hair Movement is an unassuming blink-and-you'll-miss-it salon that looks fit for royalty within. The expansive space features clean lines and is well-lit by regal chandeliers, setting the tone for a grand pampering session.
The range of perm treatments they offer is equally impressive, with various techniques catering to whichever specific look and feel you're striving for. 
The Ceramic and Digital Perms ($190 onwards) both use heat-based technology, but the stylist will provide professional recommendations between C-curls, S-curls or a special Volume Perm depending on what complements your features and face shape best.
There's also a Cold Perm and Cut treatment ($105 onwards) where you can choose between Acidic or Alkaline ($15 top-up), plus Korean or Japanese-centric perm styles ($160 onwards) for looser curls and a gentler, more flowy effect.
Perm services available: Ceramic/Digital Perm ($190-$230), Cold Perm and Cut ($105-$135) & Korean/Japanese Perm ($160-$200)
Hair Movement
Address: 2 Jurong East Central 1, #B1-06 JCube, Singapore 609731
Opening hours: Mon – Fri 11AM-9PM | Sat & Sun 10AM-7.30PM
Telephone: 6563 4866
Website
---
2. BeDeBon Korean Fashion Salon at Plaza Singapura – from $120
---
BeDeBon Korean Fashion Salon is, without a doubt, the ultimate paradise for any K-style enthusiast. The sleek open concept encompasses a cafe booth, photo studio and retail corner on top of the sprawling treatment area.
Beverages (complimentary for all salon customers) served at the cafe-cum-chill area include nourishing Korean teas brewed with authentic honey citron, pear or aloe preserves. If the refreshing tastes tickle your fancy, you can even pick up a jar or 2 over at the merch shelves. 
There's also a slew of gorgeous and super comfy loungewear pieces as well as accessories including fluffy slippers and cutesy socks. Each of these eye-catching apparel are imported directly from Korea in limited quantities, ensuring a one-of-a-kind wardrobe staple for you to call your own. 
Image credit: BeDeBon
Perm services available: Cold Perm ($120-180) & Digital Setting Perm ($180-$260)
Bonus: From now till 31st October 2019, you can get a discount of $45 off Korean perm, colour and rebonding treatments.
BeDeBon Korean Fashion Salon
Address: 68 Orchard Road, #04-72 Plaza Singapura, Singapore 238839
Opening hours: Mon – Fri 11AM-8PM | Sat & Sun 10.30AM-7PM
Telephone: 6238 8083
Website
---
3. TEAM Salon at The Star Vista – from $98
---
Established since 1985, TEAM Salon combines seasoned expertise with clear eco-conscious values that can be seen from the chic salon decor to the luxe yet environmentally-friendly products in their arsenal. 
The salon uses special Dyson Supersonic hair dryers, boasting patented air multiplier technology which prevents extreme heat damage.
On top of the perm treatments, shop from a wide range of hair care essentials that'll allow you to maintain your precious tresses in pristine condition long after you step out of the salon. 
They're all of natural origin, meaning none of the icky artificial stuff that'll wreak havoc with prolonged usage. TEAM Salon's philosophy starts from wellness, which explains why they're armed with tools that are kind and gentle on the hair as well as products that contain safe and natural ingredients.
To complete your salon experience, there's even a dedicated section set up with studio lighting where the stylists will help to snap awe-inspiring shots of your makeover. A great way to announce your brand new look on the 'Gram!
Image credit: TEAM Salon
Perm services available: Digital/Ceramic Perm ($185-$280), Japanese Spa Perm ($150-280), Cold Wave Body Perm ($98-$180), Rebonding + C-Curl or S-Curl Perm ($280-$320) & Mucota Therapeutic Perm ($298-$368)
TEAM Salon
Address: 1 Vista Exchange Green, #B1-21 The Star Vista, Singapore 138617
Opening hours: Mon – Fri 11AM-9PM | Sat & Sun 10AM-7.30PM
Telephone: 6659 6656
Website
---
4. Apgujeong Hair Studio at Junction 8 – from $155
---
Simply setting foot into Apgujeong Hair Studio is enough for you to be hit by a tidal wave of hipster-Korean-neighbourhood vibes, from the soft light fixtures to the pale wood aesthetics. 
Additionally, the trendy K-pop music filling the air makes it difficult not to feel inspired to rock a new Hallyu-ready hairdo.
They offer a standard Cold Perm ($155 onwards) which uses chemical lotions, sans machine. This technique is best applied on short hair, including men looking to add some dimension to their style without fussing with wax, gel and clay on the daily. 
The Mucota Digital Perm ($220 onwards) uses a heating machine and is better suited for lengthier locks. If you're concerned on the drying effects of a perm, opt for the Mucota Omega Digital Perm ($288 onwards) where protective softening creams will be used to ease up on the damage.
Image credit: Apgujeong Hair Studio
Primary, secondary and tertiary students of local institutions get to enjoy 20% off all services simply by flashing their matric card! Available only on weekdays from 11AM-4PM, so make sure to swing by after class.
Perm services available: Cold Perm ($155-198), Mucota Digital Perm ($220-260) & Mucota Omega Digital Perm ($288-$318). Inclusive of cut.
Apgujeong Hair Studio
Address: 9 Bishan Place,#02-18 Junction 8, Singapore 579837
Opening hours: 10.30AM-9.30PM, Daily
Telephone: 6250 9937
Website
---
5. REDS Hairdressing at Tampines Mall – from $101.70
---
REDS Hairdressing has multiple decades worth of experience under its belt, styling celebrities from local TV stars to international A-listers such as Michelle Branch and Jacky Cheung. 
They're also in charge of dolling models up for various runway events and fashion showcases in Singapore, so you can rest assured that they'd be able to give your hair an avant-garde boost. 
If the services here have stolen your heart and you're ready for a long-term relationship with REDS, sign up for a Privilege Card Membership and reap 15% off all hairdressing services; 30% off on your birthday! 
All you have to do is spend $200 on hair services within 3 months or purchase $400 worth of REDS gift vouchers to treat yourself as well as your loved ones.
On top of the regular Digital Perm ($235.40 onwards) or the Iconic Celebrity Perm ($107 onwards) for a more dramatic effect, REDS employs a special in-house technique called Inowave Perm ($101.70 onwards). 
The procedure combines pin curls and large perming rods to create major lift and volume to otherwise flat and super-straight hair. 
Image credit: REDS Hairdressing 
Perm services available: Inowave Perm ($101.70-$235.40), Digital Perm ($235.40-$385.20) & Iconic Celebrity Perm ($107-$321)
REDS Hairdressing
Address: 4 Tampines Central 5, #03-10/11 Tampines Mall, Singapore 529510
Opening hours: 10.30AM-9PM, Daily
Telephone: 6781 5055
Website
---
6. Hair by Billie at Raffles City Shopping Centre – from $80
---
An ideal salon getaway for CBD-dwellers, Hair by Billie is located at the Raffles City Shopping Centre linkway connecting City Hall and Esplanade MRT station. The cosy confines are perfect for a quick midweek pick-me-up or to duck in for a style transformation that'll wow all your colleagues. 
Image Credit: Hair by Billie
Choose between a good ol' Basic Perm ($80 onwards), Technical Perm ($120 onwards) which is another term for cold perms, and Digital Perm ($180 onwards). 
Hair by Billie offers hair treatments with an emphasis on warm, hospitable service. It's the type of go-to destination where you'll sink into your chair and let all the stresses of the world melt away, all while striking up a casual conversation with the friendly and highly skilful staff.
Perm services available: Basic Perm ($80-$175), Technical Perm ($120-$280) & Digital Perm ($180-$320)
Hair by Billie
Address: 252 North Bridge Road, #B2-01 Raffles City Shopping Centre, Singapore 179103
Opening hours: 10AM-9PM, Daily
Telephone: 6333 4811
Website
---
Perm salons in Singapore
---
The best part of hitting one of these salons up is that they're all situated within CapitaLand Malls. This means you can savour a scrumptious pre-treatment meal or go on a shopping spree post-makeover to match your new va-va-voom look, all under one roof. 
This list also contains salons in various regions across Singapore, so you can conveniently swing by after work in the CBD or head to your neighbourhood mall for some weekend me-time.
Note: All prices indicated are before 7% GST
---
This post was brought to you by CapitaLand.
Photography by Alastair Pang & John Edward Lim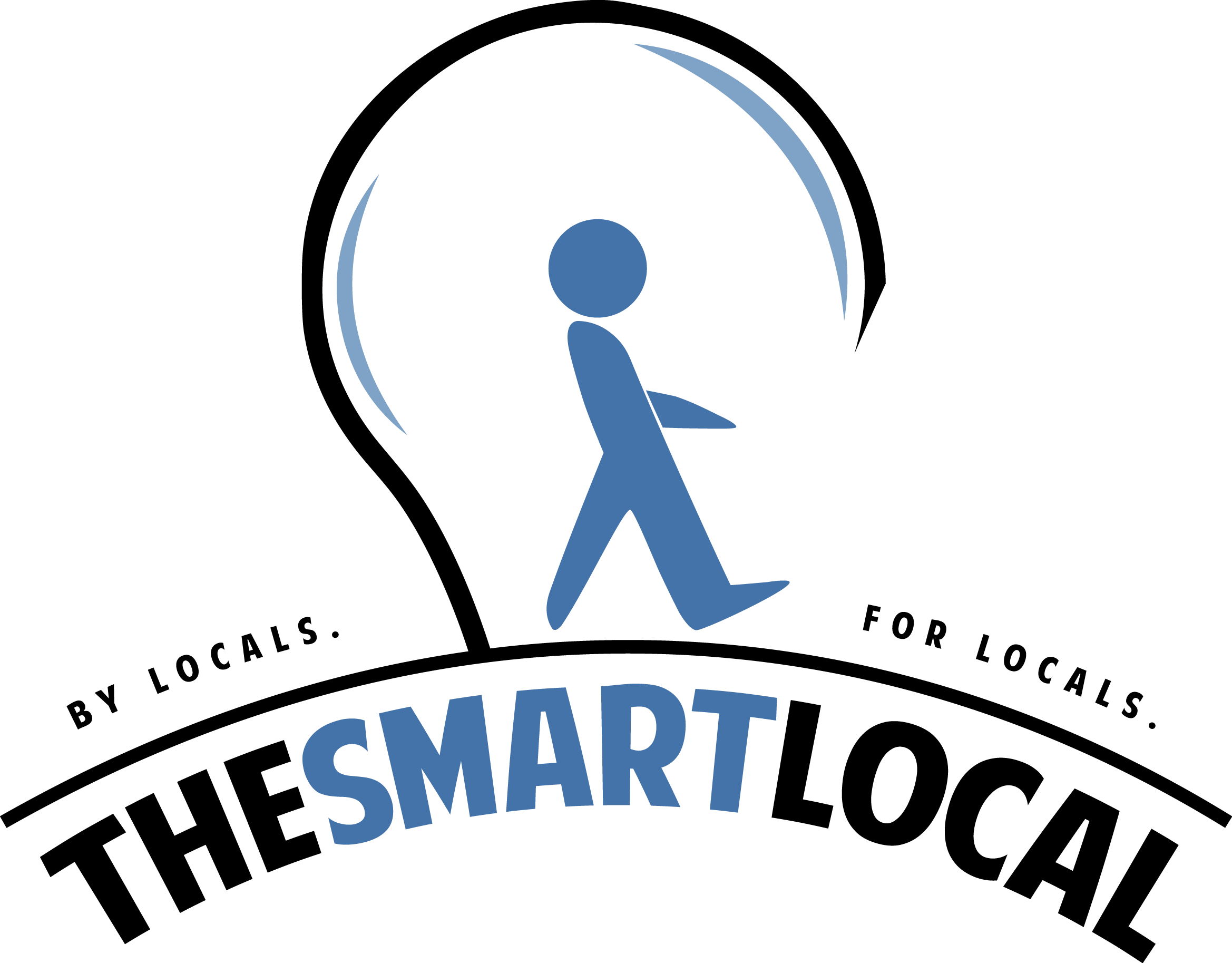 Drop us your email so you won't miss the latest news.