Hidden renovation costs in Singapore
---
For every homeowner, new and old, renovations are a big deal – why do you think we've written so many HDB renovation guides? Not only are you transforming a blank canvas of space into your dream home; you're also getting a magnified shoppers' high when sourcing for brand new floors, customised wardrobes, and sparkling new home fixtures. 
But before you go crazy on giving into your every desire, you'll need to be aware of these hidden renovation costs that can add thousands of dollars to that final bill. Read on to find out what to look out for. 
*Note: Prices are estimates based on recent industry quotations on standard 4-room HDB flats with 2 bathrooms.
---
Before you start: engage an interior designer or contractor
---
To ease the burden of liaising with different vendors for a myriad of things like carpentry, flooring, plumbing and painting, many of us would opt for an interior designer (ID) to get the job done. On the other hand, if you're just doing minor renovation work like retiling or repainting, it may be more cost-effective to just hire a contractor. 

Always get an itemised breakdown of your renovation costs
One hard rule before settling on either is to scour through quotes from different companies and iron out the details before signing on with them. It's important to compare the items included in these quotes, right down to the unit prices – that way you can easily identify whether you'll need to top up more cash for items and services that sometimes aren't included, such as fixtures and installation works. 
It's also important to plan your finances well before committing to spend thousands of dollars on your renovation. Compare the interest rates and admin costs for reno loans from different banks to have the best gauge of which route is best for you. 
Check out our HDB pre-renovation guide and HDB renovation rules too.
---
1. Electrical works: + $2,000
---
Once you're on the hunt for an ID, you'll soon realise that a lot of the time electrical works aren't included in their quote. This means that you'll have to pay an electrician separately, and the cost depends on the size of your home and the scope of work needed. 
If you don't already have an electrician to engage, your ID will likely recommend one. For the most part, they won't be able to give you a quote upfront, and you'll only get one after the electrician does a site visit. 
Note that the more things you add – like power sockets (~$90 each) and internet cable points (~$100 each) – the more the cost is going to add up. Likewise, if you're rewiring your entire house, or concealing wires (~$600 for a 4-room flat), expect to add on several hundred dollars more. 
Pro tip: Ask for an itemised quote with the unit pricing of each item and labour your electrician is providing – whether it's relocating or installing fixtures, and whether fixtures like switches are included. Cross-check this list with quotes from other electricians before deciding on one.
Hidden cost: +$2,000 for basic works | +$3,000 for complete overhaul
---
2. Plumbing works: + $1,000
---
Plumbing works are more commonly included in the quotations you'd receive from ID firms, but some firms omit this when they don't have contracted plumbers. Just like with electrical works, you'll also need to get a plumber to do a site visit before you'll be able to get a full quote. 
Depending on the scope of work needed, you'll need to pay the plumber to install your toilet fixtures and pipe inlets for your bathrooms. Here's a brief breakdown of what you can expect to pay:
Install bathroom sink: ~$90 each

Install showers: ~$90 each

Install toilet bowls: ~$100 each

Install storage heater: ~$150
Having your pipes concealed or moving the location of sinks and showers will also hike up the numbers on that bill, and can easily add on an extra $1,000.
Hidden cost: + $1,000 for 2 bathrooms & 1 kitchen
---
3. Lighting and bathroom fixtures: + $3,000+
---
Now that we've talked about electrical and plumbing works, the costs don't end at utility installation. You'll still have to pay and source for lighting and bathroom fixtures separately as these aren't usually included in your electrical and plumbing quotations. 
Gauging how much you'll spend on these is a little more tricky, since prices vary based on factors like the fixture sizes your home requires, as well as brands, functions and materials.
It's possible to spend below this estimated budget if you source for the cheapest possible items from warehouses and online shops. But many IDs and contractors may recommend going for more reputable brands like Grohe, American Standard and Philips, so that your fixtures will last longer and are covered by warranties. 
Nevertheless, here's an estimated breakdown of the average cost of decent-quality fixtures you can expect in Singapore:
Light fixtures:
Downlights: ~$5 each

LED strips: ~$4 per meter

Drivers to supply voltage for LED lights: from ~$20 each

Pendant lights: from ~$60

New bathroom fixtures can significantly bump up your renovation costs
Bathroom fixtures:
Bathroom sink: ~$150

Kitchen sink: ~$300

Taps: ~$150

Toilet bowl: ~$400

Shower: ~$200

Towel bar: ~$50 
Light fixtures hidden cost: + $800
Bathroom fixtures hidden cost: + $2,500
Pro tip: Try to buy light and toilet fixtures from the same shop – chances are they'd be willing to throw in a couple of free items, give goodwill discounts or waive the GST cost.
---
4. Materials for flooring and walls: + $500
---
When you request for a quote from an ID or a contractor, they'd most likely tailor it based on the budget you provide them. That said, if you have a strict budget, you can expect quotes for materials like tiles and vinyl to reflect the lowest possible cost in the market. 

Image credit: AGCDesign
Vinyls and tiles that are priced at a reasonable $3/sqft may seem too good to be true, but note that your choices will be limited at this price point. You'll realise this once you start selecting your preferred ones – prices tend to rise with materials that are more aesthetic and higher in quality and durability. 
If you end up changing your mind to go with higher-priced materials, this will likely be billed to you as additional costs incurred, even after you've signed a payment contract. 
Hidden cost for vinyl & tiles: + $500, based on an upgrade from $3/sqft to $3.50/sqft on a 1,030sqft home
Pro tip: Factor in a slightly higher budget for vinyl and tiles upfront. If you're able to find a cheaper one compared to what's quoted, your ID or contractor will likely reimburse the difference in amount to you. 
---
6. Hinges and handles for carpentry and doors: + $700
---
We know what you're thinking: why would a cupboard come without hinges included? Well, this is the way of the world. There are many reasons for this, but one of them is meant to lower the cost you'll need to bear, as hinges may be priced higher if you purchase them from 3rd party sources. 

Image credit: @blumsea
That's why it's always safest to check if your carpentry quote includes hinges or not, as some firms may prefer to leave them out. 
Here is an estimate of what you can expect to pay for reputable brands like Blum and Excel Hardware:
Soft-closing hinges: from ~$5 each

Drawer system: from ~$60 each
You'll also need additional hardware to secure these in place. While the prices may seem minute on their own, the bill will add up considering you'll need a few types of hardware per door and drawer. While you're at it, check with your contractor if you'll need to buy separate doorknobs (from ~$6) and drawer handles (from ~$2) as well.
Hidden cost: + ~$700 for carpentry for 3 bedrooms and 1 kitchen
Pro tip: Built-in carpentry usually accounts for a huge portion of renovation costs, so consider buying furniture instead. A custom-made wardrobe, for example, can cost around $3,500, but if you buy one from a furniture store, you can find good quality ones for about $1,500. Plus, you won't have to worry about paying extra for hinges.
---
7. Window grills: + $1,200
---
Window grills have long been a staple in HDB flats. But in recent years, IDs and new homeowners have been axing them from their reno plans in favour of more natural light and open spaces. Some may also exclude grills from your quote in order to help you lower your renovation budget.
Those with kids and pets, however, may opt to add them for safety. This is why sometimes homeowners would have to bear an extra cost for grills. 
There are ways to lower that bill, of course, and it all depends on the type of grills you're going for. Grills that are fixed in place tend to be cheaper, whereas casement or sliding grills that can be opened can cost up to double the amount of fixed grills. 

Aluminium grills come in more traditional designs, whereas invisible grills allow for more natural light to seep through your windows.
Image adapted from: Central Aluminium & Glass Construction & iGC
You can also opt for more affordable grills made out of aluminium, as opposed to trendier invisible grills. Look out for packages by grill installation companies too – you might be able to find full-house deals that slash a couple of hundred dollars off the usual prices. 
Average cost for full-house fixed grills for a 4-room HDB flat:
Invisible: ~$1,500

Aluminium: ~$1,200
Hidden cost: + ~$1,200
Pro tip: If your new home comes with existing grills, consider just giving it a fresh coat of paint rather than changing it completely. This way, you'll also save on additional dismantling costs.
---
8. Post-renovation cleaning: + $200
---
Look through your renovation quote and there's a high chance that a general chemical cleaning (~$300) and clearing of debris (~$300) is included. It adds up to quite a sum that can surpass a whopping $1,000, if it includes the protection for floors (~$250) and post-renovation floor polishing. 
Despite all this, you can expect there to be dust and debris that haven't settled, even after you move in. So unless you're able to spend a few days scrubbing every tile and wiping down every corner, you're likely going to have to hire a cleaning service to do it so your home is spick and span.
Check out this list of home cleaning services you can engage – some of them specialise in post-renovation cleaning too. 
Hidden cost: + $200
---
How to prepare for hidden renovation costs 
---
For new homeowners, getting those keys and renovating your home into your dream abode is a huge and exciting new step in life. Unfortunately, these hidden renovation costs may put a damper in those plans, especially when you're not prepared to fork out an extra few thousand dollars for essentials like electrical works and home fixtures. 

Plan ahead to avoid hidden renovation costs
It's no doubt important to be financially prepared before buying and revamping your own home. While you may be allowed to use your CPF savings to purchase your home, you will have to fork out cash or take a loan when it comes to your home renovations. 
Good financial planning from an early stage of life can help cushion that blow. For the uninitiated, check out free resources from the Insurance and Financial Practitioners Association of Singapore (IFPAS). 
They have detailed guides on wealth management under their extensive Wealth Creation, Accumulation, Protection and Succession (C.A.P.S.) framework. This includes info on how to approach accumulating wealth and how to use financial tools to your advantage.
It never hurts to add financial savviness to your life skills. The C.A.P.S. framework will help you plan for big expenses like renovations, so you can live your life of adulting with high XP. 
---
This article was brought to you by IFPAS in support of the SG Youth Action Plan.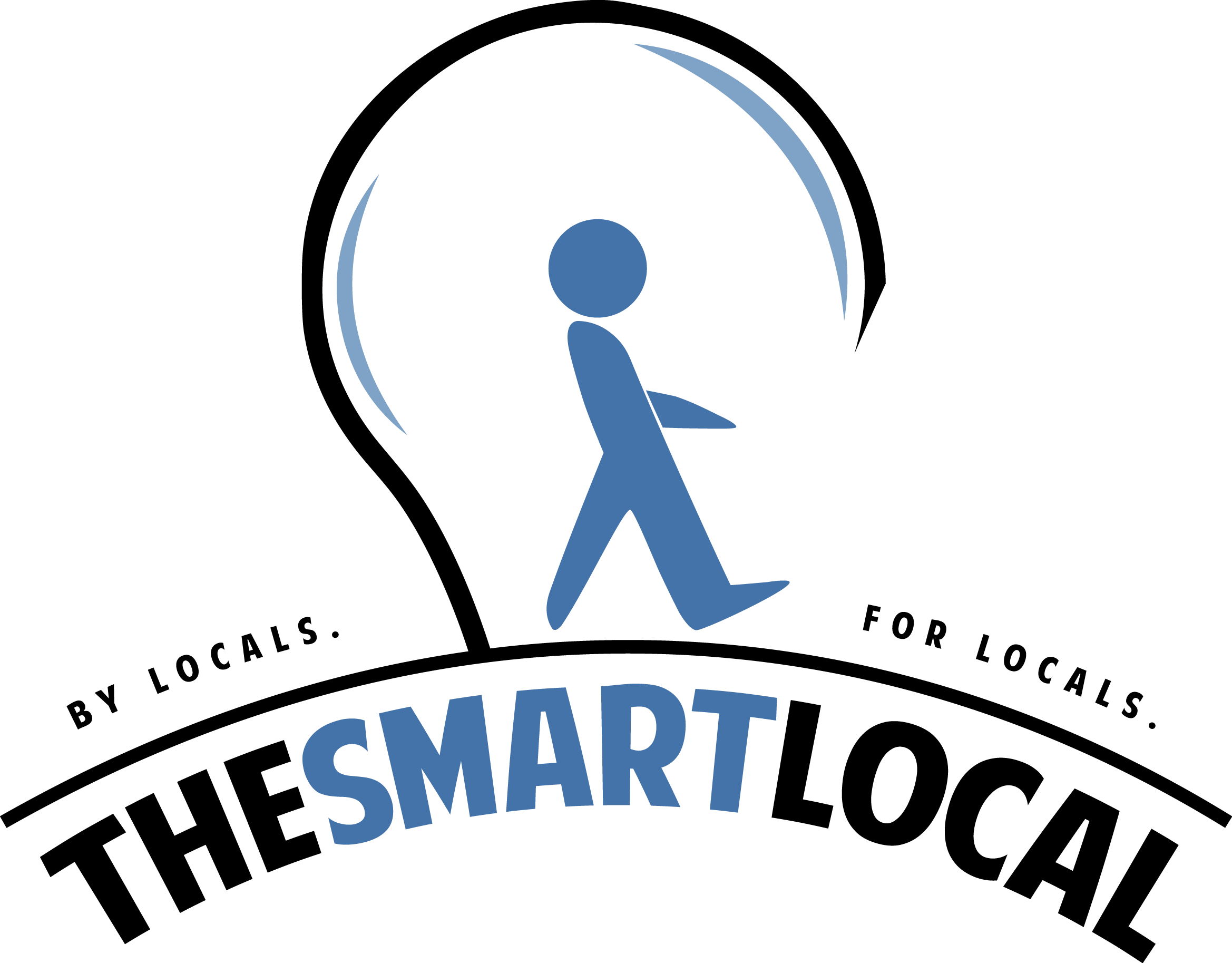 Drop us your email so you won't miss the latest news.