House cleaning services in Singapore
---
"I can't wait to get home from work and clean my house," said no one, ever. After all, putting in backbreaking hours to scrub and sweep your way to domestic perfection after a tiring day at work is no easy feat. 
Thankfully, we're blessed with an abundance of house cleaning services in Singapore to ease the burden. If you're looking for the perfect cleaning service for your specific needs, this list of house cleaning services in Singapore will have you covered:
---
1. Helpling – Lifestyle app for cleaning service
---

Helpling is one of Singapore's leading housekeeping and premium home services.
Image credit: Helpling
Giving our homes a regular spring clean is just part and parcel of adulting. But with the tight schedules that accompany most working professionals, we would rather spend our precious weekends with loved ones, instead of tirelessly going at our floors and sinks.
To help you free up more quality time for a social life, Helpling literally does the heavy-lifting for you. Boasting a user-friendly app interface, it's a must-have for those who absolutely dread chores day.
They also have an instant booking function – all you have to do is fill in your postal code, choose a cleaning plan that ranges from weekly to monthly, pay, then wait for the experts to arrive and give your home a sparkly clean overhaul.

Helpling has a rating of 4.7/5 stars on Google.
Image credit: @helplingsg via Instagram 
Their cleaners are also trained similarly to hotel housekeepers, so rest assured you'll get a meticulous job well done and full satisfaction guaranteed.
You don't need to worry about administrative matters either. Dedicated account managers will be on hand, to handle everything from your billing to last-minute changes in your bookings. Rates for the service are priced from $23/hour for one-off bookings with a minimum of 3 hours required, while recurring weekly and bi-weekly bookings will entitle you to a 14% discount.
They've also got an exclusive $20 off your first booking, and it will be automatically applied at the checkout page.
Fees: From $23/hour (minimum 3 hours required)
Weekend surcharge: $10/session
Contact: 3158 3871 | Helpling website
Download the Helpling app, available for download from Google Play or App Store.
---
2. Urban Company – Available within 2 hours with pro-grade cleaning agents
---

Urban Company is the largest home services platform in Asia and can be found in India, UAE, Australia and Singapore.
Image credit: @urbancompany_sg via Instagram 
Professionally trained cleaners at Urban Company can be booked in just a couple of taps on their app and show up within 2 hours to fully transform your home. Perfect for when you find out your in-laws are dropping by the very same evening. Even if something crops up, you'll be able to make last-minute changes to your scheduled appointment without incurring extra charges as long as there's a 2-hour buffer period.
Offering regular and ad hoc cleaning services with rates starting from $25/hour, Urban Company lets you take your pick from cleaning sessions ranging 2.5 – 6 hours with recommendations based on the size of your home.

Image adapted from: Urban Company
All cleaners have a minimum 4.7-star user rating and adhere to strict safety measures such as temperature checks; and the use of masks, aprons, and disposable gloves while cleaning to put all worries at bay.
Another plus here is that all cleaners bring with them pro-grade chemical cleaners, disinfectants and disposable wipes. You'll also find a range of other services from aircon servicing all the way to mani and pedi services – all of which you'll be able to order off the app to the comfort of your home.
Fees: From $27/hour (Min. 2.5 hours per booking)
Weekend surcharge: Nil
Contact: Urban Company website
Download the Urban Company app, available for download from Google Play or App Store.
---
3. Whissh – Child and pet-safe cleaning with eco-friendly products
---

All the service crew are vaccinated and undergo regular testing for Covid-19
Image credit: Whissh
Nothing is quite as rewarding as watching your dream home come to life, but to deal with the endless layers of post-reno dust, Whissh offers a thorough deep-cleaning of hard-to-reach surfaces, appliances, and toilet fixtures. As a bonus, staff will come equipped with their range of eco-friendly cleaning products so your whole house is spick-and-span.
Homeowners who need a hand with maintenance can book an electrician or even an annual air-con servicing package to dodge breakdowns during a sweltering evening. 

Whissh's line of eco-friendly cleaning products include degreasers, along with floor, glass and multi-purpose cleaners.
Image credit: Whissh
Those seeking a more regular arrangement can use the app to schedule their weekly cleaning service, with sessions that start from 4 hours and scheduled either once or twice a week. 
Featuring biodegradable ingredients made from plant-based sources like corn and potato, Whissh's ECO Cleaning Products are perfect for those with pets and children, and are available at a discounted price for clients.
Fees: From $105/session
Contact: 6221 8626 | Whissh website
Download the Whissh app, available for download from Google Play or App Store.
---
4. A1 Cleaning Services – Weekly packages with dedicated cleaners
---

Image credit: A1 Cleaning Services
Not all of us have the luxury of time to give our floors at home a good spick and span more than once a week. That's where A1 Cleaning Services is here to help ensure your corners are dust-free with a customised weekly cleaning schedule.
This option might be suitable for households with elderly and immunocompromised family members and higher hygiene requirements. For example, Mondays are for vacuuming and mopping, while Wednesdays are for cleaning the kitchen and bathrooms. You can even add on the option for your clothes to be ironed too. 
Rest assured that the same dedicated cleaner will be there for each scheduled cleaning session, so you don't have to worry about retraining a fresh face. There are also Japanese-speaking cleaners on the roster to help Japanese clients communicate easier.
A1 Cleaning Services also offers ad-hoc cleaning services for those who need help with larger tasks like post-renovation and window cleaning.
Fees: From $22/hour
Contact: 9116 8889 | A1 Cleaning Services website
---
5. Helperoo – Islandwide services with hand-picked cleaners
---

Image adapted from: Helperoo
Inviting a total stranger home makes a good lot of us antsy, but with Helperoo, you can appease yourself with trustworthy cleaners who are cherry-picked by the company. Each hire is extensively screened and background checked, on top of being highly trained and qualified in the sanitation biz. 
Some of their general services include vacuuming and mopping floors, wiping and dusting all surfaces, cleaning kitchens and toilets, and even ironing your pile of laundry. A One-Off Clean ($30/hour) entitles you to an OTOT basic menu of services, while a Recurring Clean ($24/hour) follows a routine schedule.

Image adapted from: Helperoo
You can even employ Helperoo for more heavy-duty scrubs and scours, like when you're renovating your BTO unit or moving out from Mom and Dad's. From $380, the crew will deep clean your dungeon with an arsenal of specialised cleaning tools and agents. 
Sign up for an account, book a session, and make payment all via the comprehensive app. Do note that each session has a minimum duration of 3 hours, so cleaners will have ample time to finesse every nook and cranny. Homeowners are also expected to provide their own cleaning materials for general cleaning services.
Fees: From $24/hour
Contact: 8407 8407 | Helperoo website
---
6. MEIDE Services – Aircon servicing & babysitting available
---
When your dust bunnies are as big as your dog and house mould is so old it's evolved the ability to talk, you might need a cleaner. Since that cleaner is probably not you because of your busy schedule, call MEIDE Services and expect results.
Forget the hassle of registering for an account. With MEIDE Services, you can book appointments with cleaners, aircon professionals, and even babysitters with a simple email or Whatsapp message. A home cleaning session is $22/hour with no weekend surcharges and babysitting costs $98 for a one-time platform fee plus $8/hour.
Platform newbies can get up to $20 off when you book on the MEIDE Services website with code <MEIDEXTSL23>, and an extra $10 cashback when you refer a friend. Rest assured that only experienced and verified workers will be scrubbing your pad into impeccable cleanliness.
Fees: $22/hour
Weekend surcharge: Nil
Contact: 8595 8579 | MEIDE Services website
---
7. HomeFresh – Cheapest fees from $18/hour
---
At $18/hour, HomeFresh has one of the most competitively priced services in the market. 

There's an additional fee if you need them to provide cleaning supplies.
This low price applies if you book their services on weekdays and if you have brooms, mops, and pails for them to use. HomeFresh charges an additional $2/hour for weekends and ad hoc sessions, along with an extra $20/session if you're unable to supply cleaning equipment.
You can obtain a full quote for a cleaning session by leaving your details on their site.
Fees: From $18/hour (minimum 3 hours required)
Weekend surcharge: $2/hour
Contact: 6734 4973 | Homefresh website
---
8. Sendhelper – Affordable weekend cleaning with no surcharge
---
For some, being present at home during the cleaning process is ideal. Whether for supervision or for peace of mind, this effectively limits cleaning sessions to the weekends. Sendhelper's affordable ad hoc and recurring prices don't incur additional surcharges for weekends.

Image credit: Sendhelper
For those who require assistance at home but can't accommodate a full-time live-in helper, Sendhelper can also take care of cooking, laundry, taking care of seniors, and even provide servicing for your air conditioner!
Fees: from $25/hour
Weekend surcharge: Nil
Contact: 9387 5891 | Sendhelper website
Download the app from Google Play or App Store.
---
9. CleanAndFix.sg – Painting and handyman services
---
After living in a space for several years, it's normal to start witnessing some wear and tear in your home. While everyone has felt the pinch of Constant Dust Syndrome, sometimes we need a little more than just dusting, sweeping, and mopping to get the job done. 
Enter CleanAndFix.sg and their array of services for a useful one-time professional cleaning service to thoroughly spruce your house up. 
For those with zero DIY skills, CleanAndFix also provides handyman services starting from $45/session that includes assembly and mounting of furniture, along with essential maintenance tasks like fixing your pipes and wires.

They provide additional services such as painting and floor polishing.
Image credit: Public Domain Pictures
From $780, you can even get a fresh coat of paint on the inside or outside of your home, and you can keep your parquet and marble surfaces shiny with their polishing service that starts from $600.

Fees: from $320/session (3 hours)
Weekend surcharge: Nil
Contact: 8356 7910 | CleanAndFix.sg website
---
10. Sureclean Pte Ltd – Medical-grade disinfecting for families
---
For those who're in need of a cleanliness overhaul to protect the family against bacterial infections or even harmful mould, Sureclean provides a specialised disinfection service from $374.50/session (GST inclusive) to rid your home of harmful bacteria, viruses, fungi, and mould.
You'll feel safe knowing that they use the same kind of cleaning products that preschools in Singapore use to safeguard kids against Hand, Foot & Mouth Disease. Each cleaning session will leave you with up to 30 days of protection from bacteria and viruses.

You can get your mattress cleaned too.
Image credit: Sureclean
Sureclean also provides regular cleaning services that start from $400/session, and for an extra cost, you can also request for steam mopping to deal with stubborn stains and grime.
Fees: From $374.50/session (for 3.5 hours)
Weekend surcharge: Nil
Contact: 6983 9523 | Sureclean website
---
11. Fresh Cleaning Pte Ltd – Comprehensive one-off spring-cleaning
---

Image adapted from: Fresh Cleaning
Many of us usually have plenty of heavy-weight chores to take care of by the time special occasions roll around. For those who're planning for a thorough home spruce-up but lack the necessary tools and manpower to do it, head for Fresh Cleaning. 
Teams of 2-4 cleaners will be sent down to your house with the necessary equipment to deal with pent-up grime that has accumulated over the years.
If you discover a hive of wasps or a leaky tap in your house, Fresh Cleaning also offers handyman services to deal with these issues, along with other tasks like air conditioner servicing and steam cleaning.
For peace of mind, they allow for post-cleaning client inspections and provide additional cleaning at lowered prices to make sure your home is spotless.
Fees: From $208/session (for 5 hours)
Weekend surcharge: $5/hour per staff
Contact: 8811 2999 | Fresh Cleaning website
---
12. Butler Singapore – Housekeeping with premium butler services
---
We may not be Bruce Wayne, but most of us wouldn't mind an Alfred Pennyworth to wait on our every beck and call. 

Image adapted from: Butler via YouTube 
Butler makes this a reality by offering personalised premium services that include personal shopping, yacht chartering, and even private chef services. At its core, Butler offers regular housekeeping that you can even arrange for daily to turn your humble home into a luxury hotel.
If you're ultra-rich, you can even get Butler to manage your art collection, yacht, or multitude of properties – but if you don't happen to own a private yacht, Butler also provides landscaping, handyman, and pest control services.
Fees: From $30/hour
Weekend surcharge: Nil
Contact: 8809 0777 (WhatsApp) | Butler website\
---
13. Auntie Cleaner – End of tenancy cleaning 
---
Those who have moved houses before know that it can be super stressful, especially if you're moving out of a rental unit. Most tenancy agreements will state that you have to hand over your room or apartment in good condition – if not, you risk having your security deposit forfeited. 

Image credit: Anton via Unsplash 
To solve your woes, call the team at Auntie Cleaner, who specialise in moving-out cleaning services. Not only will it take the pressure of cleaning off your hands so you can focus on more important things, but it will also help you avoid cleaning charges when you hand over your keys to the landlord. Prices start from $189 for 4 hours and range depending on how big your home is. 
If you're simply looking for a cleaner to clean your home regularly, Auntie Cleaner also has packages starting from $474/month for a weekly cleaning. First-timers can quote <AUNTIE10> for a $10 discount. 
Fees: From $189 for 4 hours
Weekend surcharge: NIL 
Contact: 86093601 | Auntie Cleaner website
---
14. Total Cleanz – Widest range of additional cleaning services
---

Total Cleanz offers services to clean and maintain all types of flooring – including rugs.
Image credit: Total Cleanz
Every few years, most of us are faced with extremely stubborn grime that the usual round of mopping and wiping cannot solve. If you're looking for something more thorough, you may very well find something in the wide range of maintenance options offered by Total Cleanz might be the solution.
In addition to regular and one-off spring cleaning (from $300/session), Home Cleanz also deals with dirty windows, curtains (from $10/piece) and upholstery (from $70/piece). They also provide steam and jet cleaning options for a thorough sprucing of your home. 
As a bonus, they have carpet shampooing (from $250/session) services, marble polishing and parquet varnishing to keep your flooring pristine.
Fees: from $26/hour
Weekend surcharge: Nil
Contact: 6440 3342 | Home Cleanz website
---
15. SGcleanXpert – Responds within 24h for urgent cleaning needs
---
For those who have been putting off cleaning only to leave it to the last minute, SGcleanXpert's 24 hour-response guarantee might put you at ease.

Image credit: SGcleanXpert
While most other services require 2 or more days' notice to schedule a session, this 24-hour turnaround might also come in useful for after-party cleanups. Their services also cover hard-to-clean items like BBQ pits and carpets. 
For an added bonus, they also offer samak or sertu Islamic ritual cleaning that involves specialised cleaning products and methods.
Fees: From $400/session
Weekend surcharge: $80/session
Contact: 8417 1368 | SGcleanXpert website
---
House cleaning services in Singapore
---
House cleaning services are one of the most convenient, cost-effective ways to maintain the cleanliness of your home – especially for the busy Singaporean worker bee. Whether you need a deep clean or disinfection, urgent clean-up or help with putting up an IKEA shelf – there's a service that's just perfect for you.
For additional tips for keeping your home clean:
---
This article contains partial partnership content. However, all opinions are ours.
The services have been ranked in terms of features and price from sources and reviews online.
Original article published by Ian Ling on 26th March 2020. Last updated by Dewi Nurjuwita on 13th September 2023.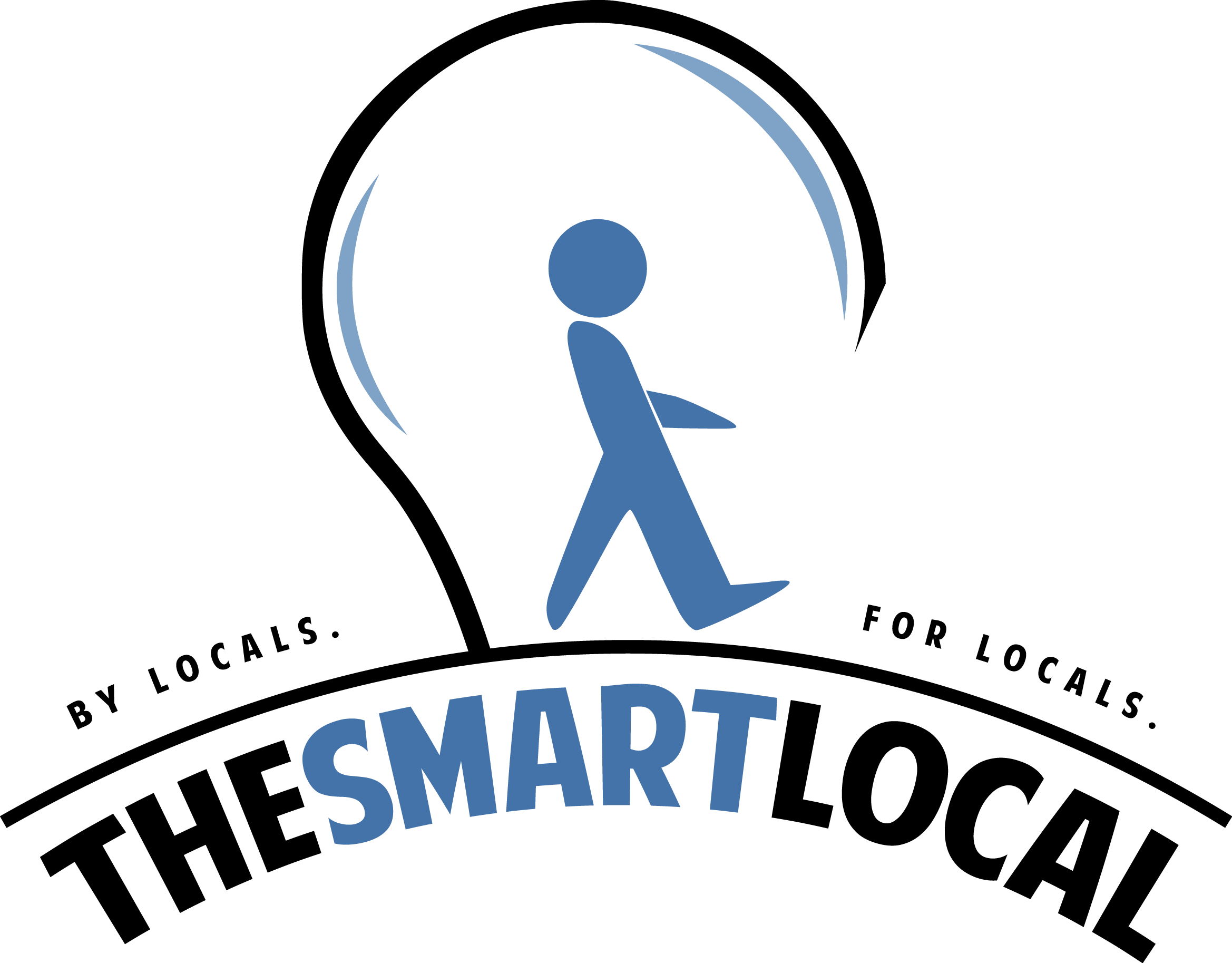 Drop us your email so you won't miss the latest news.