Best cordless vacuum cleaners
---
Chores day usually means lugging your bulky vacuum cleaner out of the storeroom, untangling the electrical cord and finding just the right socket that lets you maximise your cleaning radius without repeated plugging and unplugging. By the time you're about ready to start cleaning, you're already panting for breath.
But the year is 2022, which means cordless vacuum cleaners in, traditional ones out. We narrowed down the 8 best cordless vacuum cleaners that will not only provide powerful suction but will also help you save space in your home and prevent any accidental wire trips or backaches from continuous bending over. 
Note: Picking out the right vacuum based on specs is hard, but in terms of suction power, you'll want a product with at least 16000PA to suck up any form of debris. Wattage on the other hand translates to how powerful a vacuum is, but the higher the watts, the higher the electricity consumption.
Check out more articles on the best products for your home:
---
1. Shark WS632 Wandvac System – Cordless 3-in-1 vacuum
---

The WS632 can go from a full-size vacuum to a handheld vacuum in a moment's notice
Image credit: Mann & Noble
Designed by Shark, the top-selling vacuum brand in the United States, the Wandvac WS632 is a compact and lightweight yet powerful cordless vacuum cleaner that will suck up everything from dust to crumbs in a jiffy.
Instead of propping it up against a wall, you can leave it in its portable charging base that can fit anywhere in your home from your kitchen counter to a corner of your room.

Image credit: Mann & Noble
This nifty little tool also comes with a charging dock that has space to accommodate its many accessories, ensuring that you won't misplace them easily. The duster crevice tool that you can attach to the body of the vacuum allows you to clean tighter spaces between car seats and sofas. Those with pets will also appreciate the inclusion of a pet multi-tool to clean up fur.
The new Wandvac is equipped with PowerFins that can dig deep into carpets and clean your floors with direct contact. The self-cleaning brush roll will also ensure none of your long hair strands gets stuck.
P.S. The Wandvac WS632 is normally priced at $399, but TSL readers can get it for just $339. To snag that discount, simply apply the code <ESL632> upon checkout.
Power: 225W
Run time: 20 minutes
Weight: 2.68KG
Price: $399
Get the Shark Wandvac WS632.
---
2. Dyson V15 – Powerful suction with HEPA filtration
---
With vacuums, you'll want them to deep clean as much as possible. That's what you'll get with the Dyson V15, which has a suction power of 240AW, currently making it the most powerful in the Dyson family. It also comes with whole machine HEPA filtration that traps microscopic particles as small as PM0.1, which can be harmful when inhaled in large amounts.
With the V15, that means every speck of dust, dander, and allergens sucked clean off surfaces.

Image credit: Dyson
Plus, with its new detangling technology, you won't have to pause cleaning midway to unclog messes of hair from the brush bar.

Detail cleaning and pet grooming kits.
Dyson has new add-on kits to make cleaning easier as well. There's the Pet Grooming Kit you can use on your furry friends for fallen hair and dander. For tight spaces and corners, the Detail Cleaning Kit picks up bits and pieces you can't reach. Both kits work on older models of Dyson vacuums too.
Suction power: 240AW
Run time: 60 minutes
Weight: 2.6kg
Price: $1,299
Get the Dyson V15.
---
3. Gtech Powerfloor K9 – Pet-friendly vacuum with scented filters
---

Image credit: Gtech
Pet owners will know the struggles of vacuuming fur only for your machine to whir and clog up. Gtech's Powerfloor K9 vacuum cleaner offers a solution: it has 10 different cleaning modes to withstand even the thickest of fur, sucking them out of your rugs and carpets with ease. 
It's connected to a 76CM extension tube to help you reach under tight spaces, and can also convert into a handheld device for higher surfaces like ceiling corners and curtains. That's not all, the scented filters will rid your home of any pet odour and last up to 2 months per tab. 

Image credit: Gtech
Bid goodbye to digging out hairballs with your fingers too. It has a release feature that empties out the collection trap completely with just a flip of a switch, and is fully washable.
Power: 140W
Run time: 20 minutes
Weight: 2.3KG
Price: $449 (U.P. $649)
Get the Gtech Powerfloor K9.  
---
4. Airbot Supersonics 2.0 – Affordable cordless vacuum at just $95.90
---

Image credit: @kisahqaseh_home
Cordless vacuum cleaners can reach up to a few hundred dollars, but for those resistant to forking out such an exorbitant amount, the Airbot Supersonics 2.0 gives you the look, feel and functions of a "branded" cordless vacuum without breaking the bank. 

The device also comes with both a soft brush and floor brush attachment for different surfaces
Image credit: @hanhanhanhan19
For less than $100, the vacuum cleaner will get the job done without a hitch – whether on high or low spin mode for various chores. Its head is also capable of navigating every hard-to-reach nook and cranny, since it swivels 360 degrees to clean at different angles. 
Suction power: 19000PA
Power: 150W
Run time: Up to 45 minutes
Weight: 2.2KG
Price: $95.90
Get the Airbot Supersonics 2.0.
---
5. Xiaomi Roidmi F8 – Smartphone-compatible for alerts
---

Image credit: @mi_store52
Coming in at just 1.5KG, the Xiaomi Roidmi F8 might be considered a lightweight compared to its counterparts – but don't write it off as any less competent in cleaning your home. 

The charging dock is wall-mounted, so your vacuum will auto charge when it's stored away.
Image credit: @swadeal_official
In fact, it has a battery life of up to 55 minutes – longer than some of the other options on this list. You'll also be able to clean up any form of dirt in high and hard-to-reach places, since it can be dismantled to be used as a handheld device too. 
The versatility doesn't end there – the device is also inbuilt with a LED inductive lamp that lights up automatically in dark areas so you won't miss a single spot. The app-compatibility also means you'll get alerts on your phone when it's time to empty the catchment or charge it up before use. 
Suction power: 18500PA
Power: 415W
Run time: 55 minutes
Weight: 1.5KG
Price: $348
Get the Xiaomi Roidmi F8. 
---
6. Philips Speedpro Max Aqua – 2-in-1 vacuum and mop
---

Image credit: @amwayofficial_daabeauty
Vacuuming might get the job done temporarily, but to really get your floors sparkly clean, a follow-up mop is usually recommended. Instead of tiring yourself out covering your floor area twice, Philips Speedpro Max Aqua saves you the time and effort with one clean sweep. 
Its 2-in-1 feature of being both a vacuum cleaner and mop means you'll get a cleaner home in half the time. Start your session by utilising the hero feature of a 360-degree suction nozzle that sucks in all types of dirt from every side, before activating the mop function that releases water on the microfibre surface to give your flooring a good wipe down. 
You won't even have to break a sweat from wringing mop heads or relentlessly bending down, since the step pump function will ensure your microfibre surface is continuously wet for mopping, helping you maintain better posture throughout your cleaning sesh.
Power: 200W
Run time: Up to 75 minutes
Weight: 2.73KG
Price: $569
Get the Philips Speedpro Max Aqua. 
---
7. DIBEA H008 Pro – 550ml dust container for less frequent clearing
---

Image credit: China Gadgets
An extensive spring clean needs a heavy duty vacuum cleaner, and the DIBEA H008 Pro provides just that. But with a powerful suction pressure, it'll also require a slightly longer charging time of 4-5 hours. 
On the upside, it uses a tiered filtration system to ensure that any air expelled from the machine's engine is clean air, containing all germs and bacteria within the catchment cup. At a capacity of 550ML, it's also able to collect a large amount of dust before needing a wash to ensure a reduced need for regular cleaning without compromising quality. 
Suction power: 18000PA
Power: 200W
Run time: Up to 45 minutes
Weight: 2.3KG
Price: $259
Get the DIBEA H008 Pro. 
---
8. Electrolux Pure Q9 Allergy – Minimal noise for late-night cleaning
---

Image credit: Carousell
It's 3AM and you've spotted a clump of hair in your room that just irks you. But as much as you want to, you refrain from vacuuming in fear of waking up your family, or worst, your ever-grumpy neighbours. In times like these, we wish vacuum cleaners didn't cause such a ruckus.
The Electrolux Pure Q9 Allergy vacuum cleaner could just be your late-night saviour, since at just 50 decibels on Low Mode, will function seamlessly and silently to clean your room – no matter what hour of the day. The LED light that it emits when activated also means you can take it for a spin in deep, dark corners.
And if a clogged vacuum is something of frequent concern, don't fret. A simple button will untangle and release any hair or dust stuck on the brushroll, smoothening the process to give you a spick and span home in no time. 
Plus, its super slim design and flexible tip that tilts up to 90-degrees mean that you can position the entire vacuum under low-rise furniture to ensure you don't miss out blind spots.
Power: 600W
Run time: Up to 55 minutes
Weight: 2.75KG
Price: $529 (U.P. $759)
Get the Electrolux Pure Q9 Allergy. 
---
Best cordless vacuum cleaners in Singapore
---
If you've yet to jump on the cordless vacuum cleaner bandwagon, perhaps now you've got the information on price and functions to look out for to do so. Not only do cordless vacuums provide a wealth of benefits for your home from greater suction power to sound-minimising functions, but they'll also make cleaning much more convenient and safe. 
Check out more articles on the best home appliances to get:
---
This article contains partial partnership content. However, all opinions are ours.
The products have been ranked in terms of features and price from sources and reviews online.
Original article published by Bryan Christopher Yeong on 13th July 2020. Last updated by Raewyn Koh on 12th August 2022.
Cover image adapted from: @amwayofficial_daabeauty, @mi_store52, Carousell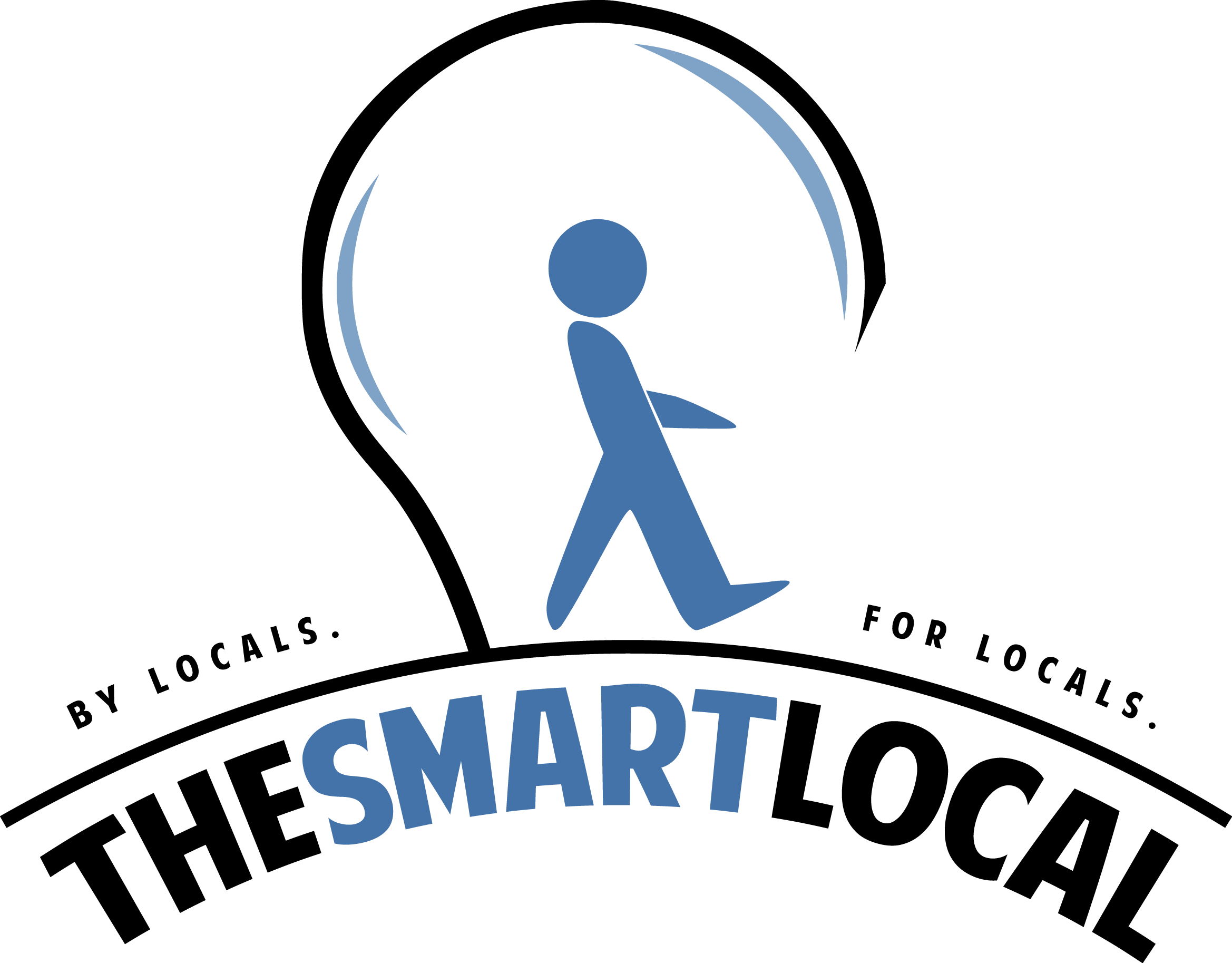 Drop us your email so you won't miss the latest news.