Best automated laundry racks
---
Look at any HDB flat on a sunny day and you'll likely see row after row of bamboo poles lined with laundry to dry. Sunning your clothes outdoors has its benefits, but the constant threat of erratic rain means you'll have to keep a watchful eye at all times. 
To solve this, automated laundry racks let you dry your clothes inside your home, mimicking sunny weather with a combination of heaters, UV rays and ionisers to disinfect and remove odours too. To save you from the worry of wet clothes, here are the 10 best automated laundry racks in Singapore:
---
How to choose the best automated laundry rack
---
To choose the best automated laundry rack for your home, first measure the space you have in your laundry area and find one with a suitable length. Note that automated laundry racks can be installed both parallel and perpendicular to your windows. 
For dropping distance, all racks in this article are designed to accommodate the average Singaporean height and space in a HDB. But just to be sure, you can check your floor to ceiling height (about 2.6m for most HDBs) to ensure that it fits your home. 
Also consider the load capacity that your family will need. As a general guideline, a capacity of 35kg and above is more than enough for a family of 4. Lastly, check for warranty and after care services that'll keep your rack covered over the years. 
Pro-tip: most companies offer non-obligatory site-measurements and consultation for free, so you can hit them up too!
Check out these articles for more on home appliances:
---
1. GoodLiving – <50dB motor with 120kg load bearing poles
---

Image credit: GoodLiving.sg
It makes sense to do laundry while the sun is out, so clothes can dry faster. But the GoodLiving Premium laundry rack makes it possible to wash and dry your clothes at all hours of the day.
For one, it has a quieter motor that hums at 50dB, equivalent to a quiet conversation, so you can easily do laundry in the wee hours of the morning, without waking anyone up at home. Plus, it has a 180-minute timer on its fan and heater to efficiently dry clothes even without the sun.

Image credit: @goodlivingsingapore
Measuring at just 140x60cm, this machine barely takes up any room. Yet, it can take on up to 120kg of laundry across its 4 long poles, with optional add-on accessories to increase your hanging capacity. 
The hook-on basket (left) and baby clips (right) are optional add-ons.
Image adapted from: @goodlivingsingapore, @goodlivingsingapore
It also has an obstacle detection feature that prevents bonks on the head when the rack is being lowered. There's even an option to add on mobile app syncing that allows you to adjust settings from wherever you are.
The rack comes with 5 years of free warranty. You may also choose to add on accessories like a hook-on basket ($30) or baby clips (from $30) when ordering to suit your family's laundry needs. 
Lifting load capacity: 40kg
Stationary load capacity: 120kg
Poles: 4 long poles | 1.4m – 2.4m
Dropping distance: 1.3-1.5m
Price: From $869 
Get the GoodLiving Premium Laundry Rack.
---
2. HOMLÈDJ Model X & X-Plus – Chic colours like black, gold & silver
---

Image adapted from: HOMLÈDJ
For homeowners who are sticklers for aesthetics, HOMLÈDJ's Model X and X-Plus automated laundry racks come in a series of chic metallic colours, including Chic Gold, Sleek Silver, Cool Grey and Noir Black. Not trading form for functionality, both models also boast a 16W LED light to illuminate dim spaces, a quiet 50DB motor, and a smart sensor to guarantee safety.
The difference is that the Model X-Plus is fitted with dual cooling air fans as well as dual disinfecting UV lights – automatically shutting off at 120 and 30 minutes respectively for energy saving. Highly recommended for families with heavier laundry loads that need accelerated drying, or those prone to sinus and skin sensitivity who would benefit from regularly disinfected clothes.

Image credit: HOMLÈDJ
Bonus: HOMLÈDJ's automated laundry racks are kept competitively priced as they operate on a Modular Concept – meaning you can choose exactly what you want to get – and nothing more. Besides getting to choose your desired colour and whether you want basic or premium features, you can also opt for a Premium Warranty Upgrade, and separate installation services.
This means you won't have to fork out installation fees if you've already planned for your own contractor, electrician or interior designer to settle the installation. To save even more, use the promo code <TSLxHOMLEDJ> to shave $50 off your first purchase, limited to the first 100 redemptions.
You can also get additional 1-year Basic Warranty just by taking a video of your new HOMLÈDJ automated laundry rack at home, and posting it on Facebook and Instagram. Make sure to tag the HOMLÈDJ Facebook and HOMLÈDJ Instagram accounts, and take screenshots of your posts for verification purposes.
Load capacity: 35kg
Poles: 2 | 1.3m-2.2m
Dropping distance: 1.3m
Price: $399.99 for Model X, $499.99 for Model X-Plus
Get the HOMLÈDJ Model X and X-Plus.
---
3.  Steigen Solar – Top rated with highest capacity
---
If you've ever hung clothes indoors, you're probably familiar with that musty wet laundry smell that can linger for ages. To solve this, Steigen Solar has a dust mite repeller and built-in ioniser that'll keep your laundry free of odours. It's also a sad common occurrence to have your favourite shirt lose its fluff after multiple washes, but Steigen's fabric care technology is able to loosen up fabric fibers and make their quality long-lasting. 
With the highest loading capacity of 45kg (equivalent to 3 full loads of a large capacity washing machine), you'll never run out of space even if your laundry has piled up over the week. It also has the longest dropping distance of 1.8m to accommodate homes with high ceilings. 
[Update: The following promos have since ended]
Additionally, they're running a $50 storewide promotion till 16th August 2020. You'll also receive a $50 NTUC gift card, so that's a total of $100 saved. Just key in the code SGUNITED at checkout.
To all healthcare workers, you can receive an additional $50 off all models – simply flash your work ID card to any the Steigen sales team or DM them an image of your card to get your exclusive promo code! Find out more about the Steigen healthcare workers promotion.
Load capacity: 45kg
Poles: 5 | 1.27m – 2.17m
Dropping distance: 1.8m
Price: From $1,199
Get the Steigen Solar.
---
4. Amoresol Sol Pro – Built-in auto heat & wind dryers
---

Image credit: Amoresol
Let's face it – the weather in Singapore can get as unpredictable as your ex. We get blasted with intense heat, scramble to hang our laundry, just to be hit with a thunderstorm. If this sounds like your daily routine, you might want to consider investing in the Amoresol Sol Pro.
No longer will you be at the whims of the weather as this laundry rack comes with wind and heat drying technology that'll automatically switch off after 2 hours, so your delicate fabric won't be damaged and your energy bill won't be sky high. Paired with these is the UV sterilisation that will be activated for 30 minutes to kill 'em nasty germs.

The Amoresol Sol Pro also retracts with the One-touch lift function.
Image credit: Amoresol
You can opt to use the remote control or enable voice commands when you've got your hands full. The rack also comes with sensors that detect any surrounding objects, in which it'll stop moving and retract 10cm upon sensing obstructions. And for those doing laundry at night, you'll be glad to know that there's a built-in LED light with 5 varying brightness levels.  
Load capacity: 35kg
Pole length: 2 | 142cm – 235cm (Fully extended)
Dropping distance: 1.2m
Price: $1,099
Get the Amoresol Sol Pro.
---
5. Orlant Mi-Sunray – Cleans air around clothes
---

Orlant Mi-Sunray in champagne gold
Image credit: Orlant
Singaporeans love drying our clothes in the sun – and rightly so. Sunlight is the best disinfectant, but the Orlant Mi-Sunray replicates that with its use of UV rays to eliminate bacteria from your laundry. While UV rays have a bad rep of being harmful to your skin, Orlant uses a radiation range of 1.5m which is safe even for kids and pets. 
Additionally, the 4 poles can be extended up to 2.2m, which can accommodate about 22 regular sized towels. They are also coated in durable plastic so you don't have to worry about it rusting over time. 
Load capacity: 35kg
Poles: 5 | 1.45m-2.2m
Dropping distance: 1.2m
Price: From $899
Get the Orlant Mi-Sunray.
---
6. Xiaomi Mr Bond Smart Automated Laundry System – Control from an app anywhere
---
Image credit: Mensch Home Solutions Pte Ltd
Seasoned laundry-doers will know to touch the hems of the shirt to check if they're ready  'cause clothes dry from top to bottom. To take advantage of this, the sleek, white Xiaomi Mr Bond Smart has a bottom-mounted heating system that ensures even heat distribution. 
While designed to fit into compact spaces, its extendable poles and retractable bed sheet poles make it spacious enough for days with extra laundry to do. It also has 26 evenly spaced hanger holes and additional hooks for smaller items like socks, so you don't have to purchase an additional multi-clamp clothes rack. 
Load capacity: 30kg
Poles: 4 | 1.025m – 2.2m
Dropping distance: 1.1m
Price: $589
Get the Xiaomi Mr Bond.
---
7. Varlux Mini Automated Laundry Rack – For small balconies
---

Image credit: Varlux
The Varlux Mini automated laundry rack is the most compact automated laundry rack on this list. With a length of only 0.8m when collapsed, this small but mighty appliance can withstand up to 38kg of laundry. 
Despite having one of the lowest price tags on this list, it provides the longest warranty of 7 years. So if you're worried about wear and tear or malfunction over the years, they've got you covered.
Load capacity: 38kg
Poles: 4 | 0.8m – 2.2m
Dropping distance: 1.3m
Price: $558
Get the Varlux Mini Automated Laundry Rack.
---
8. Verieazy 1204 Automated Laundry Rack – Highly durable frame
---

Image credit: Grupp
For young couples planning to have more young'uns in future, the Verieazy automated laundry rack allows you to install up to 3 additional poles ($10 each) to accommodate the extra clothes. Its highly durable frame made of aircraft-grade aluminium will also last you through the years. 
Other features include 2 inner poles that can be lowered to hang heavy items such as blankets and bedsheets, and outer poles with evenly-spaced holes to hold hangers in place during extra windy days.
Load capacity: 35kg
Pole length: 4 | 1.3m – 2.3m
Dropping distance: 1.3m
Price: $988
Get the Verieazy 1204 Automated Laundry Rack.
---
9. Yuhome Comprehensive Model 366H – In-built ioniser for fresh smelling clothes
---

Image credit: yuhome.sg
The Yuhome Comprehensive Model stands out from the rest with its special design that resembles rungs on a ladder. The shorter poles maximise every inch of space on the rack, providing extra capacity on top of its hanger holes at the sides. What's more, poles are extendable up to 2.4m – much longer than usual bamboo pole racks. 
It also comes with creature comforts such as solar heat-air drying, wind air drying and UV disinfection so your clothes can be dried quickly and efficiently. 
Load capacity: 35kg
Pole length: 2 | 1.4m – 2.4m
Dropping distance: 1.2m
Price: $750
Get the Yuhome Comprehensive Model 366H.
---
10. Goodwife Classic Model – Light yet durable material
---

Image credit: Goodwife Singapore
The Goodwife Classic automated laundry rack is made from an aluminium alloy that is durable despite being lightweight, able to support up to 40kg in load. It's also triple-coated in paint to be longer-lasting and rust-resistant, so homeowners need not stress out about maintenance.
Other than the standard features like LED lights and fan drying, it is also conveniently paired with a wireless remote control and comes with 3-year warranty. You can also get a hook basket ($25) for some extra space to accommodate items like soft toys, that are harder to hang.
Load capacity: 40kg
Pole length: 2 | 1.36m – 2.36m
Dropping distance: 1.1m
Price: $649
Get the Goodwife Classic.
---
Best automated laundry racks in Singapore
---
For many of us, laundry is a laborious chore we often dread. But with automated laundry racks, you can save up on precious time and energy by minimising the effort required to hang and dry clothes. 
Check out more articles on the best home appliances to get:
---
The products have been ranked in terms of capacity, functions, and price from sources and reviews online.
This article contains partial partnership content. However, all opinions are ours.
Original article published by Shi Nan Liang on 30th July 2020. Last updated by Joycelyn Yeow on 23rd May 2023.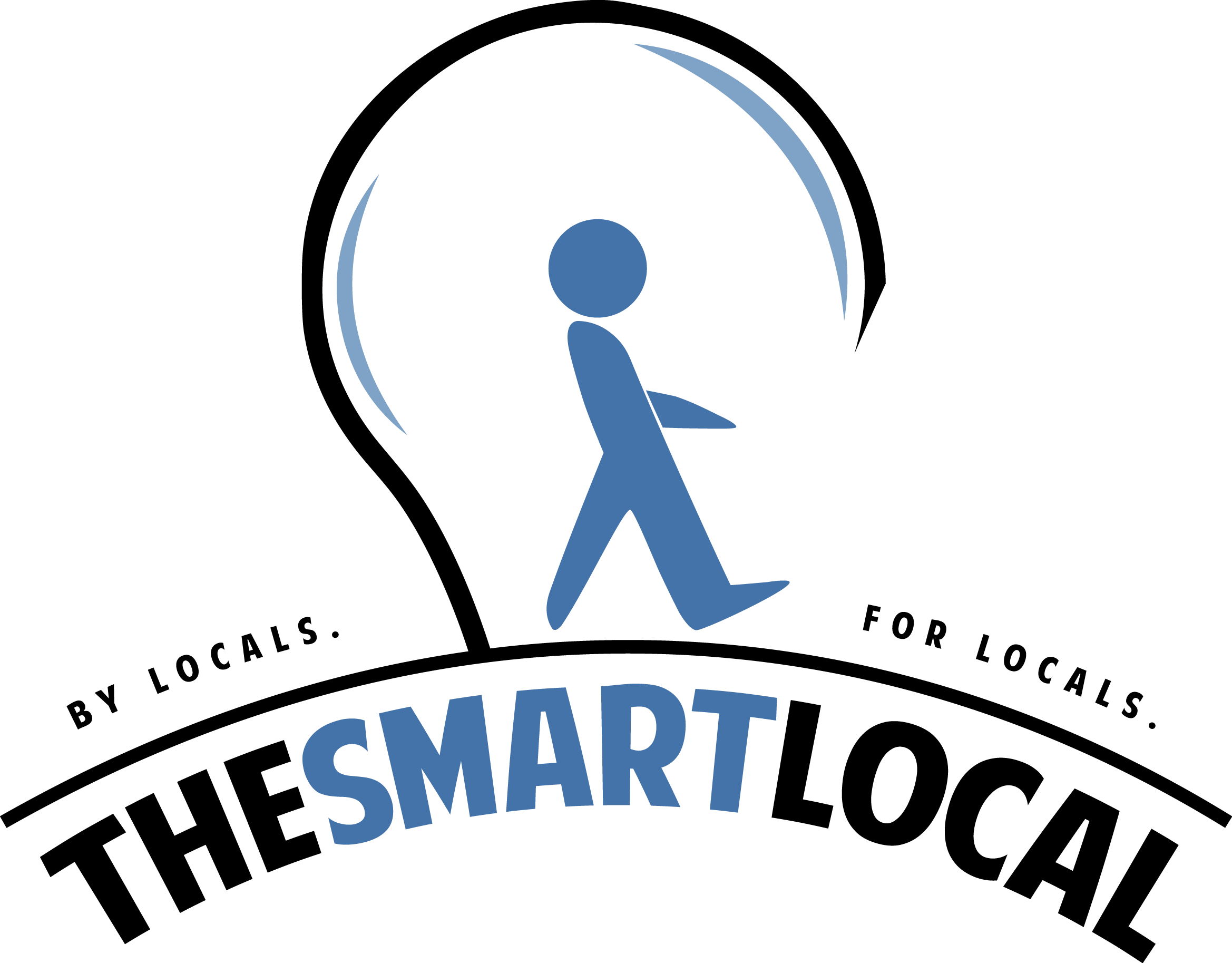 Drop us your email so you won't miss the latest news.