Best water purifiers
---
Tap water in Singapore may be safe for drinking, but if you're from a typical Singaporean family, chances are you're used to only drinking tap water that has been boiled. While that is a good-enough way of getting rid of most germs, there are often still trace amounts of chemicals like chlorine, lead and mercury that don't go away even after bubbling it at 100°C. 
For clean-as-can-be water straight out of your tap, upgrade your kitchen with a water purifier. On top of saving time and electricity, they're able to sift out 99% of germs and unwanted chemicals in the water. For all those considering getting one, below are the top 10 water purifiers to check out.
---
1. Filtech Countertop Twin Water Filter – 7-layer filtration system from Japan
---

Image credit: Filtech
Japan has long since gained the reputation of manufacturing trustworthy products and in the product category of water filters, you've got the Filtech Xeltro CT 22, a countertop twin water filter.
Despite its compact size, this powerful contraption hides a seven-layer filtration system with a 0.1-micron ceramic filter, FIR layer, ion exchange resin, anti-bacterial ions, KDF activated carbon and their specially-made carbon membrane filter. 
For our Science-averse friends, this translates to a system that removes everything you don't want in your water, from bacteria to rust while deodorising it along the way.
Fitting it into your tap is a breeze as well, as each purchase comes with multiple adaptors for an easy installation. A video tutorial is also available to guide you through any hiccups.

Image credit: Filtech
Alternatively, those looking for a more budget-friendly option can also check out the 6-layer faucet filter, Filtra Plus FWF 177 ($41.90).
Price: $239.90
When to change filter: Every six to eight months
Get the Filtech Xeltro CT 22
---
2. Philips On-Tap Water Purifier – alerts to replace filter 
---

Image credit: Philips
We're often so busy with our lives, remembering when to change the purifier filter is probably the least of our worries. For all the busy bees out there without brainpower to spare on the nitty-gritty, consider the Philips On-Tap Water Purifier WP3811/00. 
While there are many similar models by the brand out there, only this specific one comes with a handy colour-coded alert function to easily tell when the filter needs to be changed. Simply check the colour of the filter membrane once every few weeks, to see if it matches the colour guide on the lid. 
Once it turns into the specified shade of brown or dark grey, switch out your filter cartridge for a new one.

Image credit: Philips
Although tiny, this purifier is also mighty, filtering out nasties like soluble lead, chlorine and 99% of bacteria at rates of up to a speedy 2L per minute.
Price: $189 on Courts
When to replace filter: Every three months
---
3. Kubichai Water Purifier – affordable option at less than $16
---

Image credit: Anonymous user on Lazada
If you're just looking to upgrade that piece of cloth your mom ties to the tap, in a feeble attempt at filtering – you'll know what I mean if you've seen it – try the Kubichai Water Purifier. Priced from just $15.84, this is a great option for those on a tight budget.
Each filter cartridge comprises a seven-layer filtration system that'll filter out heavy metal ions and chlorine among other impurities. As an added bonus, each set purchased on Lazada also comes with two extra filter cartridges, so you can expect each purchase to last you a good year.
P.S. The instruction manual is in Mandarin, but you can refer to this Youtube video for an installation guide instead.
Price: $15.46 on Lazada
When to change filter: Every three to six months
---
4. 3M AP Easy Complete Undersink Filtration System – compact undersink filter
---

Small and discreet water filter that sits under your sink
Image Credit: @jerilynmoon
For those who prefer an immaculate and modern kitchen, the 3M AP Easy Complete Undersink Filtration System is the way to go. It effectively eliminates chlorine, odours and parasites in the water that could possibly be the cause of your stomach aches. Better yet, it fits neatly under your sink so you won't have to sacrifice any of your precious counter space.

Drinking water comes out of a faucet that you can install beside your sink
Image Credit: @jerilynmoon
This water filter is BPA-Free and also certified by NSF International, an independent global health organisation, so you can be sure the water you're drinking is clean of any nasties.
And unlike other water filters, this one doesn't run on any electricity, so you won't have to worry about an inflated utility bill and can still have access to clean water during a power outage! 
Recommended for families of up to six, this water filter only requires a cartridge change ($130) every six months. It's simple to do too – you will just need to twist the filter cartridge out to replace it.  
Price: $599 (U.P. $799) on Shopee
When to change filter: Every six months
---
5. Novita HydroPlus – can be placed anywhere in the house
---
Most purifiers have to be in the kitchen, but if you'd like yours set up anywhere else, try the Novita HydroPlus NP6610. 

To refill the tank, simply pour in regular tap water.
Image credit: Novita
This standalone unit doesn't need to be attached to any tap or electricity socket, so if you need a portable water source, this one offers plenty of flexibility. Prop one up in your dining area for convenient access for your family and guests. Or, if you're lazy, place another in your bedroom so you don't have to make the "long" journey to the kitchen. 
But the benefits don't end there. Unlike other purifiers, Hydroplus' filters also infuse the water with extra hydrogen and oxygen, so you'll be downing water with antioxidant and metabolism-increasing properties as well.
Price: $299 on Lazada
When to change filter: Every 12 months
---
6. OSIM uPure 2 – 3 water dispensing modes 
---
With its relatively low price tag and renowned household brand for reassurance, the OSIM uPure 2 is a safe option for those buying a water purifier for the first time.

Shower mode
Image credit: Damon M via Lazada
Possibly the best part about this purifier is its versatility. Although a small device, you have the option to switch between three water dispensing modes with the turn of a knob.
Two of the modes – Water Stream and Shower – dispense regular tap water for washing your dishes and the like. The 3rd mode fills your glass with purified drinking water, channelled through four different types of filters including activated charcoal, which removes chlorine and odours
Fun fact: To get rid of chlorine from your water by boiling, you'll have to keep it bubbling for at least 20 minutes.

Each set comes with 8 different adaptors to ensure a perfect fit
Image credit: ratalious
Price: from $79 on Shopee
When to change filter: Every five months
---
7. Xiaomi Mi Water Purifier – real-time water quality monitoring
---

Image credit: Mi Global
Most of us know the tech brand Xiaomi for their portable chargers and mobile phones. But they also produce a range of other sleek household appliances, like air purifiers and water purifiers.
Their Mi Water Purifier claims to produce water as pure as bottled ones with the use of reverse osmosis to get rid of even the finest of unwanted impurities. Take their word for it, or download their accompanying Mi Home app (iOS, Android) to track the water quality measurements and see it for yourself in real-time!
Pro-tip: Mi Home is not made for use in Singapore, so when prompted, set your location as China to access the app without restrictions. Note the app's language is also in Mandarin.
Price: $399 on Qoo10
When to change filter: Every 12 months
---
8. PUR Advanced Faucet – reduces >70 types of contaminants
---

Image credit: That Nerdilicious
Although mostly unheard of in Singapore, PUR is a well-known brand in the US. And when it comes to purchasing water purifiers off Amazon, their Advanced Faucet Water Filter is among the most popular, with thousands of positive reviews as testament to its quality.
You can put any worries about chemical nasties away as this purifier reduces more than 70 types of contaminants in your water including chlorine, lead and mercury.
Available in black, silver and stainless steel, this can easily match the colour scheme of most sink areas as well, so the aesthetic department is more or less sorted. Read the instruction manual to check if it's suitable for your tap.
Price: $55.89 on Amazon
When to change filter: Every two to three months
---
9. Panasonic Water Alkaline Ionizer – dispenses in 5 different pH levels, including alkaline water
---

Image credit: Panasonic Malaysia
At $1,099, Panasonic's Water Alkaline Ionizer might seem like a pricey contraption – but if you're looking for something that provides added health benefits, this is one to consider. On top of removing impurities in your water, this dispenses water in five different pH levels – with three alkaline modes, one acidic and one regular.
There're plenty of studies behind it but in essence, alkaline water is said to help with boosting health, by balancing out the acidic food and drinks we consume, like sodas. Some benefits reported include improving bowel movements and overall immunity. 

Drink it as it is or use it in your cooking – it's said that it can slightly enhance the flavours and textures of certain food as well!
P.S. For those with troubled skin, this purifier also has a mode that dispenses slightly acidic pH5.5 water which – as beauty gurus might know – matches the natural acidity levels of our skin. Use this to wash your face daily for softer skin and fewer breakouts.
Price: from $1,099 on Courts
When to replace filter: Every 12 months
---
10. Hyflux Spring Digital – monitor that displays daily water intake
---

Image credit: Elo Living
They say you have to drink eight glasses of water a day – but who's really counting?
The Hyflux S218 Spring Digital purifies your water with 3 layers of filtration, including a nanofiber disk that sifts out bacteria and other contaminants. But those who don't have the discipline to drink the recommended amount of water will benefit from its digital monitor that tracks and displays your daily water intake. 
Now you'll know how much water you've actually been drinking, at least while at home!
On top of that, the display screen also shows the total amount of water filtered so you'll know exactly when to replace the filter cartridge, instead of relying on time-based estimations.
Price: from $299 on Shopee
When to change filter: Every six months
---
BONUS: BRITA Marella Water Pitcher Filter
---

Image credit: Rock And Roll Pussycat
Although not your conventional water purifier that attaches to a faucet, the BRITA Marella Water Pitcher Filter is also something to look out for if you'd prefer a low commitment option that doesn't require any installation or lifestyle change. 
The filter is inbuilt into what looks like your everyday jug. Despite its unassuming appearance, it still does the job and sifts out the usual impurities like chlorine, lead and copper, converting tap water into clear-tasting drinking water.
They've also got a series of similar products of various sizes from 600ML bottles to giant 8.2L water pitchers – check those out here.
Price: from $54.30 on Lazada
When to change filter: Every four weeks
---
Water purifiers in Singapore
---
We've all learnt since young that water is essential for our survival and that we're supposed to drink lots of it, so let's make sure we're hydrating our bodies with only the best stuff. For those who don't have a water purifier at home yet, you now know where to get the best ones!
Read our other guides on the best appliances in Singapore:
---
This article contains partial partnership content. However, all opinions are ours. These water purifiers are picked according to reviews on Lazada, Amazon and Shopee, among other review sites.
Original article published on 23rd July 2020. Last updated by Justin Oh on 10th December 2020.
Cover image adapted from: Philips, Elo Living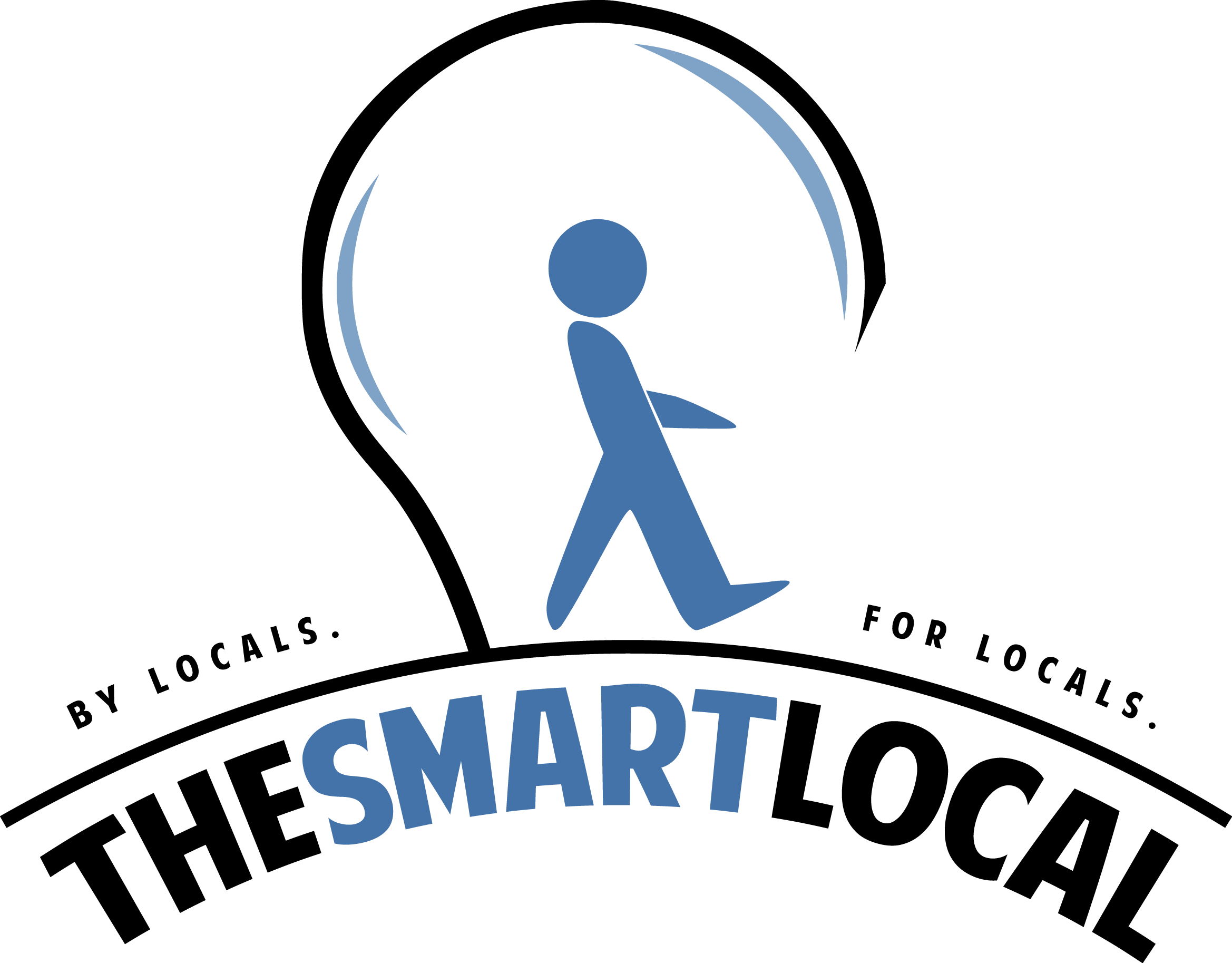 Drop us your email so you won't miss the latest news.