Best electronic appliances to buy in Singapore
---
We can't live without our gadgets, and that goes beyond the latest laptops and wireless earbuds. Our household appliances also make daily life in Singapore easier, from smart kitchen items to home devices and electronics that will make any of us happy to be stay-home hermits.
Here's a comprehensive guide on how to choose the best electronic appliances in Singapore – plus tips on what to note before adding to cart.
---
Things to consider before buying gadgets & electronics in Singapore
---
Voltage compatibility – Does the item work with Singapore's 230V outlets?
---
If you tend to do tonnes of online shopping from international sources, it's time to pay attention here. Singapore's electricity runs at a voltage of 230V, like all other Southeast Asian countries. This may cause appliances designed to run at lower voltages to fry when connected to a local power outlet.
So, before you hit that checkout button, be sure to confirm that your electronic product is 230V-compatible. This way, you can plug it safely into our outlets to avoid product damage or even risking an electrocution injury to yourself.
Rest assured that items sold in physical stores here are generally compatible with Singapore's voltage.
---
SAFETY Mark – Does the item meet legal safety standards?
---

Look out for the SAFETY Mark printed on your appliances, their power adaptors, or their packaging.
Image adapted from: @redstar7 & @bananutwall via Carousell
By law, 33 categories of household appliances must be registered with the government, tested to meet legal safety requirements, and have a SAFETY Mark sticker before being sold in Singapore. This includes many electronic ones such as refrigerators, water heaters, washing machines, and vacuum cleaners, to name a few.
Keep a sharp eye out for the "SAFETY Mark" logo on your next electronics shopping trip, for peace of mind.
---
Energy Labels – How energy-efficient is the device?
---

Image adapted from: @yaowenn520____ & @pringlechips via Instagram
When shopping for fridges, air-conditioners, clothes dryers, and TVs in Singapore, check if they carry the mandatory Energy Label. This indicates that the item was given a certificate of registration from the National Environment Agency, as a regulated good in Singapore.
The Energy Label carries a rating out of 5 check marks for energy efficiency, an estimate of how much you'll be paying per year for the item's electricity, and how many kilowatts per hour it consumes.
Some lamps and light bulbs may also come with an Energy Label measuring their energy efficiency out of 3 check marks. An item with a higher Energy Label rating may be pricier than items with lower ratings, but may save you money in bills in the long term.
---
Your lifestyle & habits – What tools can reduce your time spent on chores?
---
If you're living in Singapore, chances are that you're already caught up with multiple responsibilities, from work to school and family to social commitments – which means less time available to do chores.
For those who tend to juggle many tasks, look for appliances that save you time and effort such as dishwashers or a 2-in-1 washing machine with a dryer function, or ones that add convenience to your life such as water purifiers and coffee machines. These will simplify your routine and allow you turn your attention to other priorities.
---
Online or offline shopping for electronics in Singapore – Do you need to test items IRL?
---
Purchasing electronics offline in Singapore can be easily done at department stores such as BHG, Metro, OG, Takashimaya, and Mustafa Centre, and also at electronic stores such as Courts, Challenger, Harvey Norman, Best Denki, and Gain City. Some major brands such as Dyson, Xiaomi, Apple, Sony, and Bose have standalone stores where you can experience and test their electronics.
Many of these items will come with factory warranty cards for future exchanges or refunds if needed, and you can of course also inspect them before buying.
In the heartlands, you can rely on Japan Home, Home-Fix, or other hardware stores to get basic electronic items from rice cookers to irons and even basic earbuds. But, if you're looking for something specific or high-end, going online may be a better bet.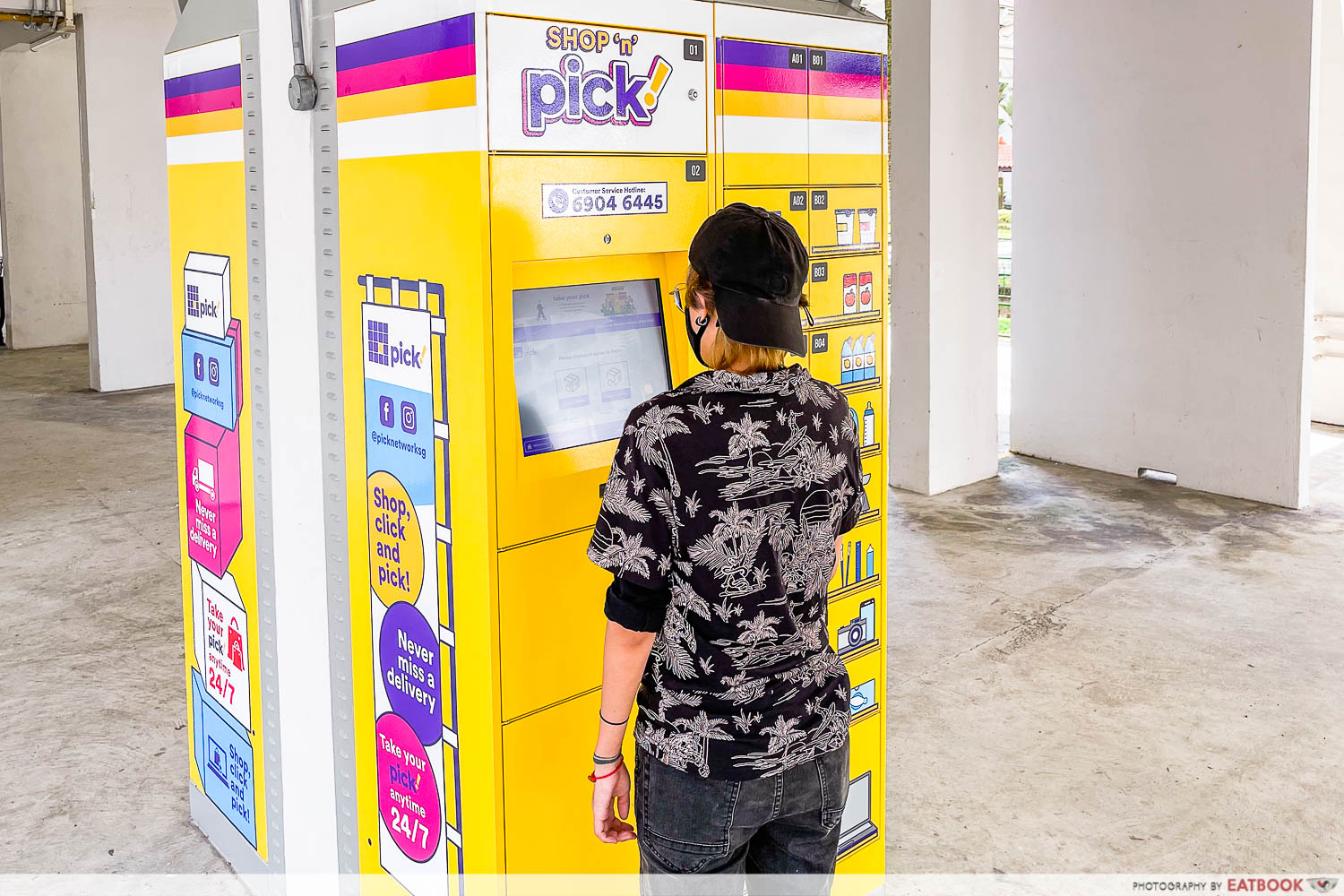 Image credit: Eatbook
With the rise of e-commerce platforms such as Shopee, Lazada, Taobao, and Qoo10 which were, of course, fueled by pandemic shopping trends, online shopping for electronics in Singapore has gained popularity.
Offering doorstep delivery, a wide selection of products shipping not just from Singapore but also overseas factories, and attractive discount vouchers, local online shopping platforms let you compare prices between vendors easily, read verified buyer reviews, and do research from the comfort of your own home.
Some vendors offer flexible pickup timings from neighbourhood pickup points such as delivery lockers as well, so you won't have to stay home just to answer the doorbell.
---
– Kitchen appliances to buy in Singapore –
---
1. Air fryers – Crispy food made the healthy way at home
---
We've all been there – craving the satisfying crispiness of fried food and eating out at fast food joints as a result. But with rising prices and health considerations, it's good to look for an alternative to eating out on the regular.
That's why using an air fryer at home will save your wallet and health. Air fryers in Singapore start from an affordable ~$45 but can go up to ~$500 for high-capacity, multi-functional powerhouses. Look out for cooking settings besides frying; some have pressure cooking to grilling and multi-compartment cooking functions.
If you're not sure what size to get, use this as a gauge: 1.5 litre air fryers can cook a small portion of chicken or fries for 2, while a 6-litre air fryer can cook an entire small chicken.
Read more about the best air fryers to buy in Singapore.
---
2. Blenders – For post-gymming protein shakes & healthy smoothies
---
More than just for whipping up healthy milkshakes daily, blenders are every home chef's best friend when it comes to prepping sauces, dressings, and marinades. Basic blenders in Singapore such as the mini portable Aura Blender can be as affordable as ~$60, but you can expect to fork out at least $120 for a blender with more functions such as those from Panasonic.
Your choices are aplenty, from regular stand blenders to handheld ones, and even portable ones you can bring with you on the go.
Read our article on the best blenders you can find in Singapore.
---
3. Coffee machines – Be the barista of your own home cafe
---
A home coffee bar isn't complete without a coffee machine that lets you brew your favourite cuppa at any time with your preferred proportions of ingredients.
When you're buying a coffee machine, take note that you'll be committing to its manufacturer's whole ecosystem. So, consider whether the brand has your preferred coffee flavours, if the machine's compatible with third-party pods, and if the manufacturer has reliable after-sales service.
You can get capsule machines from the likes of Nescafe from $100 while more barista-level machines such as the Breville Barista Express can go up to a whopping $1,300. Either way, it's relatively easy to find showrooms where you can inspect these machines before buying.
Dive into must-have coffee machines in Singapore.
---
4. Dishwashers – Less time spent on kitchen cleanup, more on your guests
---
Image adapted from: EuropAce, Dien May Xahn & LG
Dishwashers are said to save many a marriage – and that's no exaggeration in Singapore where washing dishes after each meal takes time out of our busy lifestyles.
There are 3 types of dishwashers you can consider, depending on your kitchen set-up: built-in ones that blend into your cabinets, standalone dishwashers, and countertop ones. Some have useful features such as multiple wash cycles, baby bottle sterilisation, drying, and self-cleaning functions to save you time, effort, and money. Prices range from $400-$3,300.
Browse dishwashers to buy in Singapore.
---
5. Electric kettles – Portable hot water, boiled safely
---
Singapore's known for its clean piped water that you can drink straight from the tap. However, hot drinks are still a staple for those of us who need our morning Milo or kopi, or who just prefer the reassurance of having clean H2O at hand any time.
While you might be spoilt for choice seeing that electric kettles are available everywhere, here's a tip for buying an electric kettle: get one with a higher voltage. This means it will take a shorter time to boil your water. Also, look out for ones that turn off automatically after boiling for your family's safety.
$10-$20 will get you a basic 1-litre model, while larger kettles, some that can keep water hot, from 2 litres and up can go up to $50.
Read about electric kettles you can find in Singapore.
---
6. Microwave ovens – Turn leftovers into hot meals in a snap
---
What would we do without microwave ovens to heat up yesterday's leftovers? Today's microwaves do more than that, so you'll be glad to know that most come with preset buttons for different kinds of food, grilling and fast-cooking functions, and even child safety locks.
Prices range from $75-$280, with pricier models often packing extra features such as air frying and steaming. EuropAce, Cornell, SHARP, and Mayer are just some of the often-seen brands here.
Browse through a variety of microwave ovens for convenient heating and cooking.
---
7. Refrigerators – Now with environmentally friendly & touchscreen features
---
Every household needs a refrigerator, and getting one will set you back anywhere between $390 and $3,000. The more features it has, the more you're likely to pay. But, it might be worth it if you require nifty features such as built-in cold water dispensers, smart app connectivity, odour control, and even touchscreen panels.
Pro tip: Always look out for warranty agreements and energy-saving ratings that will cut costs in the long run.
Take a look at the best refrigerators to keep your food fresh in Singapore.
---
8. Mini-fridges – For not just cold drinks and snacks, but also cosmetics
---
Being able to grab a cool drink from a mini-fridge without leaving your desk will make you the envy of the office. But that's not all – there're now portable ones that you can bring to picnics, ones with ice, egg, and vegetable compartments, and also USB-chargeable, Bluetooth-powered app-controlled appliances.
Prices range from $40-$150, with higher-capacity fridges and those with freezing functions on the higher end.
Browse some of the best mini-fridges in Singapore.
---
9. Rice cookers – Look out for functions such as steaming & customisable heat levels
---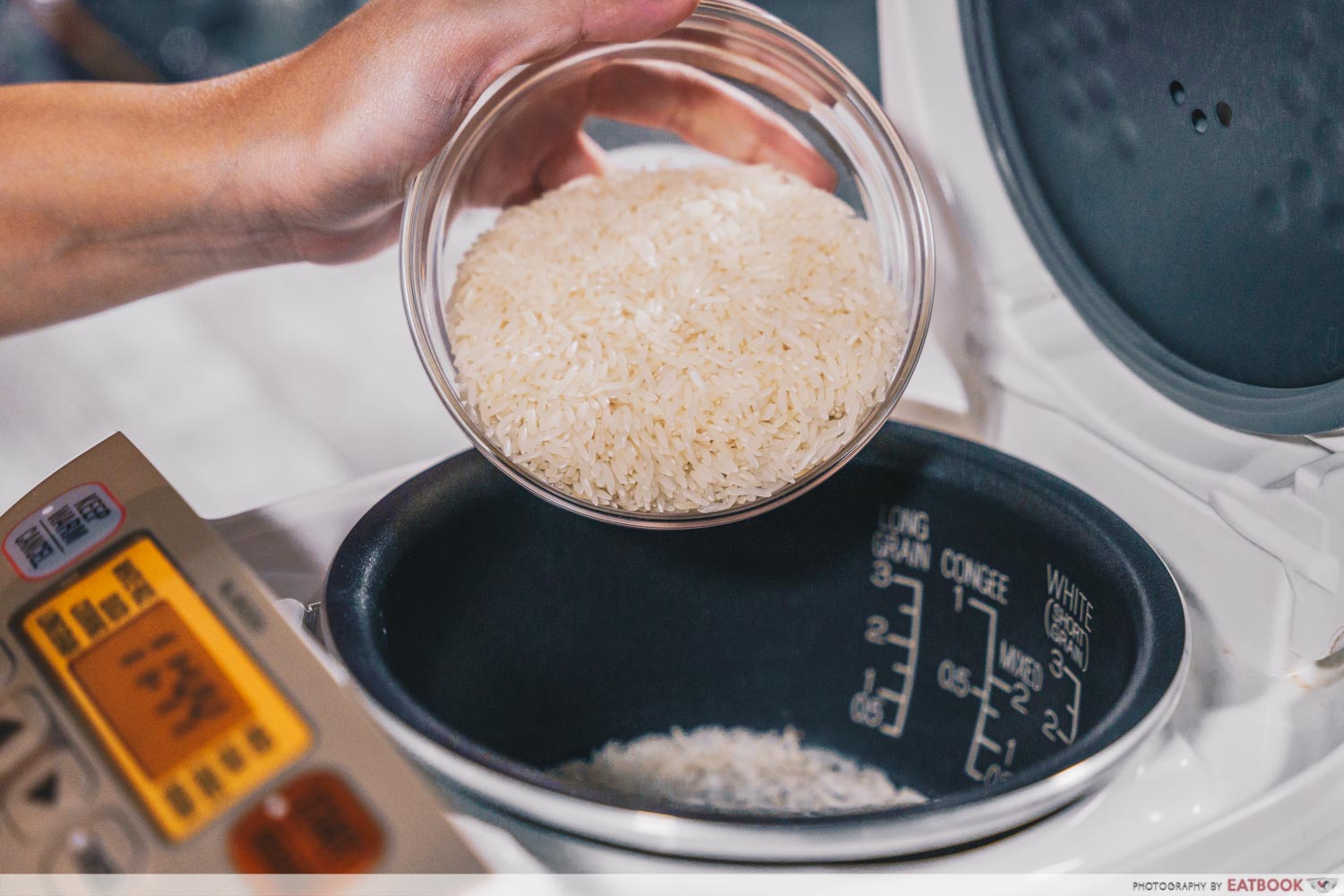 Rice is life – if you're a loyal fan of Asian cuisine. For many of us, the first thing we might buy for our kitchen is a trusty rice cooker. Rice cookers in Singapore range from $25-$150, and you can easily find a good one from popular brands such as Mistral, Midea, and Powerpac.
Most mid- to high-end rice cookers will come with different cooking modes for keeping food warm, steaming, or cooking porridge. Higher-end cookers often boast fuzzy logic technology that adjusts heat levels and cooking duration based on the rice's type, texture, and quantity.
Read our article on the best rice cookers to buy in Singapore.
---
10. Toaster ovens – Great for small Singapore kitchens
---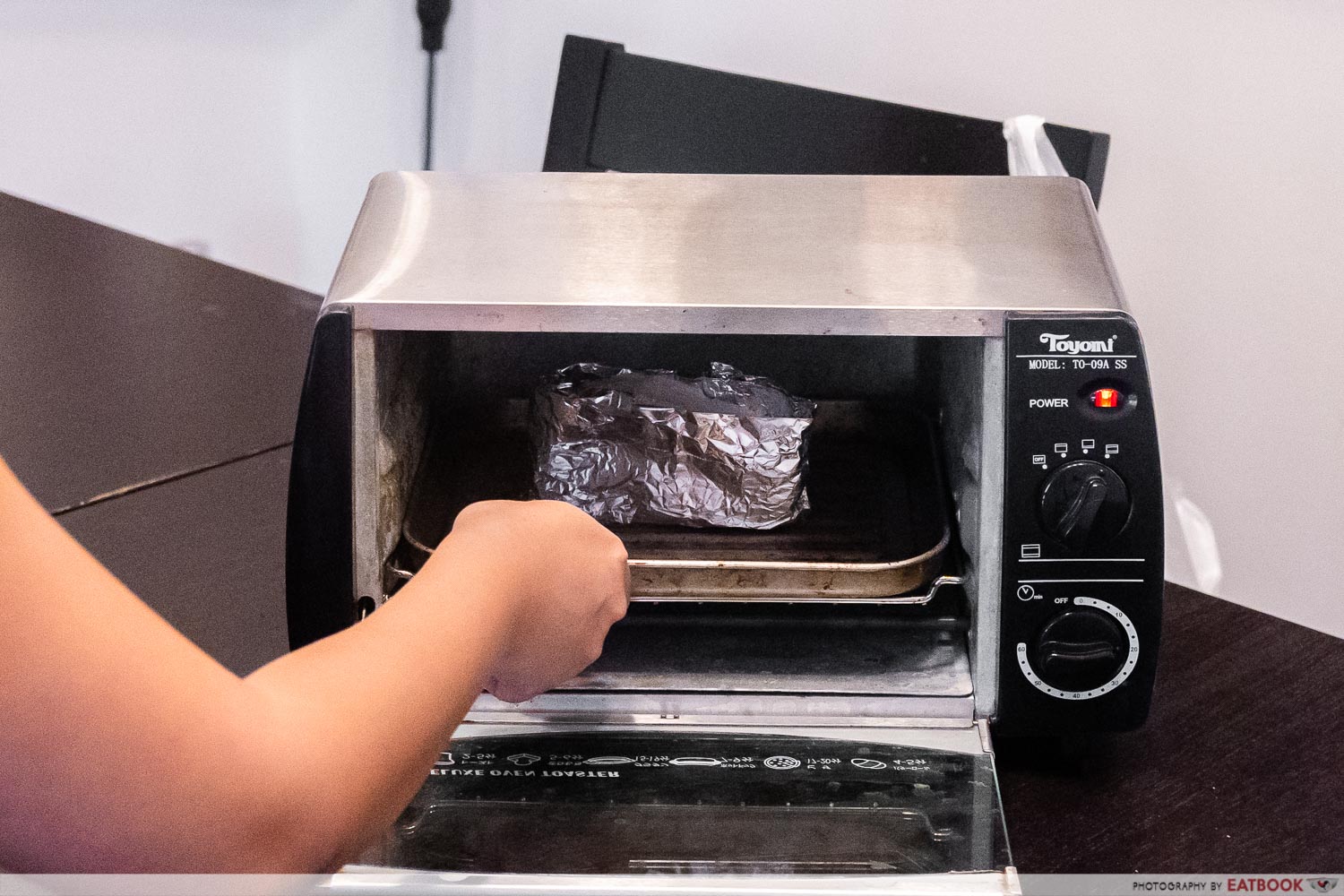 Not every baking task requires a full-sized, gas-guzzling oven. To heat up bread and pastries, roast veggies, broil meats and fish, or to cook up chicken wings or mushrooms, a toaster oven will be able to do the trick.
Expect to spend $30-$90 on a toaster oven in Singapore for commonplace brands such as Aerogaz, Cornell, Midea, Toyomi, and Panasonic. More atas models will boast presets for different foods, auto-shutoff functions, or even steaming features to preserve your meal's nutrients and moisture.
Find the perfect toaster oven in Singapore with our shopping guide.
---
11. Water dispensers – Quench your thirst in a snap
---
Grabbing a drink in between meetings and tasks doesn't need to be a complicated routine of refilling jugs and boiling water every time – not with a water dispenser at home.
There are 2 types of water dispensers to consider. If you've got floor space, a free-standing dispenser might work for you. Although, note that cheaper models may require manually replacing and ordering large water bottles. There are also countertop dispensers for space-saving, with some requiring manual water refills or a convenient connection to a water source.
Enjoy pure water in a flash at home with these water dispensers in Singapore.
---
12. Water filters & purifiers – Choose your preferred way to zap impurities in your water
---
Not all Singapore tap water tastes the same, though it's all potable – that's why many prefer to filter out bacteria and unpleasant tastes from water with water filters and purifiers.
Under-sink filters are generally pricier, ranging from $130-$1,000, and filter water from your existing plumbing, while many countertop ones, ranging from $50-$200, will need regular refilling.
Browse some of the best water filters and purifiers in Singapore.
---
– Home appliances to buy in Singapore –
---
13. Air conditioners – A must in Singapore's heatwaves
---
We don't know many people in Singapore who can survive without an air conditioner at home – at least, not during one of Singapore's heat waves.
Depending on how many units you require, installing a multi-aircon system can set you back a couple of thousand dollars. But, you can get basic casement air-conditioning units for about $500. Some go-to brands you can check out are Daikin, Mitsubishi, Midea, and EuropAce.
Explore the best air conditioner options in Singapore.
---
14. Air purifiers – To capture dust and virus particles
---
From neutralising viruses, seasonal haze and smoke, and minimising the effects of pet fur and dander, air purifiers help those prone to sneezing and allergies sleep easy at night. Purifiers range from $100-$900, with Electrolux, Phillips, Honeywell, IG, Blueair, and Novita being some major brands here.
Not all air purifiers' filters are made equal though – so check if they contain genuine HEPA filters that can remove over 99% of mould, bacteria, and particles. Air filters also have MERV ratings that indicate how well they stop dust from passing through – the higher the better.
Discover our top picks for air purifiers in Singapore.
---
15. Ceiling fans – When you don't need an air-con to cool off
---

Image credit: Helen Shi/Unsplash
Ceiling fans are a must for air circulation. Ranging from $100- $450 per fan, common ceiling fan brands include Fanco, Daiko, Bestar, Mistral, and the legendary KDK which is a staple in many homes.
Check with your retailer on the best fan dimensions to suit the size of your room, and look out for fans with LED lights and various materials to match your interior design theme.
View our shopping recommendations for ceiling fans in Singapore.
---
16. Dehumidifiers – Keep your electronics & furniture mould-free
---
Many a Singapore resident has pulled out long-unused electronics out of storage only to spot white mould spores on their surfaces – not a good look. Dehumidifiers can not only help keep your electronics in good shape but also slow down the damaging effects high-moisture air has on furniture, walls, and floors.
Ranging from $30-$280, dehumidifiers' prices run the gamut based mainly on how big a space they work best in. Look out for energy-saving automatic shut-off functions and devices with built-in hygrometers so you'll be able to see your device work its magic on the moisture levels in real-time.
Explore the best dehumidifiers in Singapore.
---
17. Humidifiers – To help with dry skin & airways
---
Those who're constantly in air-conditioned spaces will know the pain of dry skin and airways – especially when you're trying to sleep. The solution? A humidifier that'll add a little more moisture to the air.
These devices are pretty affordable as well; small versions you can put on your desk are priced between just $5 and $10. Standalone ones that can work the whole room are priced up to $250. The larger the capacity, the longer it can run, but take note that most humidifiers require regular refilling of water.
Check out our suggestions for the best humidifiers in Singapore.
---
18. Portable air conditioners – When you don't need to commit to a full-sized one
---
Image adapted from: qoo10
Renters and those living in houses without pre-installed air-conditioning may consider a portable air conditioner in Singapore to be a lifesaver. With lower prices and less maintenance needed, they are mobile, quick to install, and give you immediate relief from the heat.
Expect to spend anywhere from $130-$1,500 on a portable air-conditioner, depending on how big a space it can cool, its energy-saving ability, how quietly it can run, and whether it has smart functions such as an auto-off timer. Common brands include Novita, EuropAce, Youpin, and Fujitech.
Check out the best portable air conditioners to help you keep cool in Singapore.
---
19. Steam irons & garment steamers – Look crisp & CBD-ready all the time
---

Image credit: Philips
Looking professional and tidy at work with a crisp collar and smooth garments can give you a confidence boost to take you through the day – and that all starts with a steam iron or garment steamer.
You'll typically pay $32-$240 for a steam iron from frequently spotted brands such as Panasonic, Tefal, Philips, or Electrolux. Most will come with both steam and wrinkle-busting water spray functions. There are also cordless ones to make movement easier as you get your ironing over and done with.
If you have clothes that require a little more care such as dresses, investing in a garment steamer might be worth it. Ranging from $30-$340, these also come in portable models that you can take on roadtrips and standing models with built-in ironing boards.
Check out our suggestions for the best garment steamers and steam irons to buy in Singapore.
---
20. Automated laundry racks – Space-saving indoor drying
---
Drying clothes will be a breeze with automated laundry racks that don't just come in different HDB-friendly dropping distances and lengths, but also have built-in fans, heaters, and UV lights to help your garments get dry faster. Prices start from around $300 for basic ones and can go up to $900 for higher-end models that can dry your clothes faster.
Browse some of our picks of automated laundry racks.
---
21. Cordless & robot vacuum cleaners – Keep your house spick & span
---
Lugging heavy vacuum cleaners around the house is now a thing of the past thanks to the introduction of cordless vacuum cleaners and robot vacuum cleaners.
Generally priced from $40-$600, it's common to find cordless vacuum cleaners that come with detachable handheld ones – great for small spaces and car interiors.
Robot vacuums are pricier, ranging from $300-$1,800, but ideal for those hustling long hours away from home. Consider getting one with smartphone app connectivity so you can start it remotely and return home to spotless floors.
Make cleaning a breeze with these cordless vacuum cleaners and robot vacuum cleaners.
---
22. Washing machines – A household essential for clean clothes
---
No household can survive without a trusty washing machine. There are 2 main types you can consider: front-load and top-load. The former is usually great for space-saving and said to be gentler on fabrics, while the latter is usually more affordable. Some machines come with dryer functions as well, so do your research before picking one.
Choose the right washing machine for your laundry needs in Singapore.
---
– Electronics & home office appliances in Singapore –
---
23. Bluetooth speakers – Bring your music & podcasts wherever you go
---

Image credit: @jbl_sg via Instagram
For portable hands-free entertainment and even phone calls, Bluetooth speakers are easy to set up and bring along for picnics, parties, and anywhere, really.
You can find plenty of small speakers under $20. But for speakers with better quality and higher volume capacities, you can expect to spend a couple of hundred dollars, up to about $400+. Popular brands include JBL for its variety of products such as clip-on models and waterproof ones. Higher-end ones known for sound quality include brands such as Bose and Sonos.
Delve into our recommended Bluetooth speakers to shop for in Singapore.
---
24. Computer monitors – For working & gaming at home
---
Not all computer monitors are made the same, so before you buy one, consider what exactly you'll be using for. Designers, video editors, or those who want crystal-clear Netflix streams should go for a monitor that's at least 1080p. But if you're using it for gaming, you'll want a refresh rate of at least 120Hz.
Scroll through our selections of computer monitors in Singapore.
---
25. Home security cameras – For peace of mind while you're out
---

Image adapted from: Anker Singapore
With adulting comes taking care of kids, pets, elderly parents, and the need to keep our homes safe when we're out.
From around $30 and up, you can have a little more peace of mind with a home security camera. As with other devices, they get pricier with more functions, so consider if you'd like to get phone notifications, a built-in mic so you can speak to those at home, and additional video file storage before making your choice.
Browse the top home security cameras you can buy for your home.
---
26. Laptops for students – Your trusty assistant as you move around campus
---
As a student, your laptop is not just your best friend for note-taking in lectures and classes, but also for e-learning days in today's hybrid learning world. Consider a lightweight device with a strong enough processor – at least 3GHz speed is good for a laptop used mainly for word processing, presentations, and online research.
Go through the best laptop options for students in Singapore.
---
27. Sound bars – For movie-quality sound
---

Image credit: JB Hi-Fi
Have a "concert" in your own living room with your very own sound bar. Ranging from as low as $150 up to $900, sound bars in Singapore will complete your home theatre experience. Most are designed to be sleek and slim, and are compatible with many televisions and devices.
If you're planning to make your audio all about that bass by pairing your sound bar with a subwoofer like many do, these can range from $500-$900.
Read our guide to shopping for sound bars in Singapore.
---
28. Standing desks – Exchange sedentary sitting for good posture
---
Standing desks have become the new hot topic when it comes to ergonomic working. You can get one for $120-$850, where the prices depend on the functions and accessories available. Check out brands such as TTRacing, EverDesk, and Omnidesk if you don't know where to start.
Explore our guide to finding the perfect standing desk in Singapore.
---
29. Table lamps – For reading, studying & work
---
What's a home office setup without a good table lamp? For those who spend hours at their desk, invest in a high-tech table lamp for a more comfortable environment to boost your productivity.
Choose a cool table lamp in Singapore.
---
30. Televisions – Make your living room your own cinema & arcade
---
We're spoilt for choice when it comes to televisions in Singapore, given that it's a living room staple. Most newer models come with smart home and internet features, and they don't have to cost a bomb. You can find basic smart TVs for as low as ~$500, while the sky's pretty much the limit with televisions that have larger screens, more refined image quality, and more features.
Besides smart TVs, check out these gaming TV and OLED TV options.
---
31. Wireless earbuds – No more wrangling with wires before you tune in to Spotify
---
Wireless earbuds have been a game-changer for freedom of movement, especially if you commute regularly. With so many options now on the market, you can get a pair for as lot as $20. But of course, if you're looking for better sound quality and functions such as noise cancellation, then you can expect to drop at least $180 and up on a reliable pair of earbuds.
Here are our top picks for wireless earbuds in Singapore. While you're at it, check out these cute Airpods cases.
---
– Health, beauty & wellness appliances to buy in Singapore –
---
32. Hair curlers – For voluminous locks
---

Image credit: Braun
Hair curlers or curling irons are essential to any stylist's arsenal of must-have tools. Those on a budget can find budget-friendly models at about $25, but if you're going to use it more extensively, more salon-worthy models start from $70.
You'll want to look out for heat protection tech to minimise frizz and damage, and a barrel size that suits the level of volume you want for our curls.
Find your next hair curler for luscious waves in Singapore.
---
33. Hair straighteners – For neat hair all day long
---

Image credit: Lookfantastic
For those who regularly use hair straighteners to keep your hair neat and manageable through the day, you now have a wide range to pick from – cordless portable devices for mid-day touch-ups, ionic technology to smoothen your mane, and auto shut-off functions for your safety.
Prices start from around $20. Pro tip: most hair straighteners can also be used to curl your hair with a little know-how!
Delve into our recommended cordless hair straighteners in Singapore.
---
34. Thermometers – To easily monitor the family's health at home
---

Image credit: @braunhealthcare via Instagram
Thermometers were a pandemic staple, but even now that life is back to normal, it's useful to have one at home to keep track of our health. They range from basic digital devices used under the tongue to medical-grade ones you'll find in clinics.
Infrared thermometers with a backlit screen and silent mode will save many a parent from waking their kids up during nighttime temp checks. But, for more accurate readings, consider 2-in-1 forehead and ear thermometers.
Get our insights on the best thermometers to buy in Singapore.
---
35. Treadmills – For home workouts out of the scorching sun
---
You'll have no excuses for not squeezing in a jog after work with a home treadmill that helps you exercise rain or shine. There are plenty of budget-friendly treadmills in the $110-$400 range for casual runners from brands such as AIBI and Xiaomi, while pricier models such as Kingsmith's and Reebok's and can go into the $600-$1,500 range.
Achieve your fitness goals with our recommended treadmills in Singapore.
---
36. Weighing scales – Keep track of your health & weight goals
---
We don't really need to explain how weighing machines work, but today's scales do more than just report how many kilos you are. Higher-level ones can sync with phone apps to log your health data, your food and water intake, and even your workout routine.
Keep track of your health with our guide to weighing scales in Singapore.
---
– Lifestyle & miscellaneous appliances to buy in Singapore –
---
37. Digital locks – Higher security with keyless options
---

Image credit: Samsung Digital Life
Digital locks are becoming a more common sight along apartment corridors and it's easy to see why. You no longer need to remember to bring a physical key out, or worry about lock-picking.
Your choices are aplenty and they can cost as low as $50, all the way up to $1,300. Just figure out whether you prefer using PIN codes, fingerprint access, remote locking, keycards, or all of the above.
Read more about recommended digital locks in Singapore.
---
38. Instant cameras – Take photos the retro way
---
The charm of an instant camera is that you get only one chance to preserve a moment, and that the imperfection of film gives you unpredictable yet surprising results.
Fujifilm Instax and Polaroid are classic brands to look out for, both with iconic retro designs, but don't miss Kodak's devices with beauty filters or the higher-end Lomo with varied lens choices.
Instant cameras cost around $120-$300, and you can buy film from around $13 for a single pack of 10 sheets.
Here are our top picks for instant cameras in Singapore.
---
39. Power banks – To juice up your devices throughout the day
---
Many of us can't do without our mobile devices to get through the day, but if yours tend to lose their charge as you move from meeting to meeting, a power bank will come in handy.
All you need to know to choose the right one is how heavy your gadget usage is. If you need more juice for your laptop and tablets, then look at those with a higher capacity such as 20,000mAh. For basic use, 10,000mAh is more than enough to supplement a few charges. You can also consider the powerbank's weight and size to see how much you're willing to pay for one.
Find our shopping recommendations for power banks in Singapore.
---
40. Wall clocks – Adding a decorative & functional touch to your home
---
Wall clocks are probably one of the most understated accessory to have at home – especially with us usually peering at our smartphones all day.
But we can bet that 9-to-5 hustlers or those with a busy schedule will appreciate having a wall clock to keep track of the time. And these don't have to be basic, especially with the availability of aesthetic and funtional ones.
Keep on schedule with our selection of aesthetic wall clocks in Singapore.
---
41. Wheelchairs – To get where you need to go safely & comfortably
---

Image credit: TMall
Caretakers of elderly family members or those who're coping with a mobility-affecting injury or health condition may find a wheelchair useful. Ranging from $120-$480 for manual wheelchairs and $900-$1,800 for motorised ones, today's wheelchairs also include lightweight foldable aluminium models ideal for public transport or cabs.
Rest assured that motorised wheelchairs (and mobility scooters) are considered as Personal Mobility Aids (PMAs) by the Land Transport Authority (LTA), and have no weight or size restrictions but simply a speed cap of 10km/h.
Find the perfect wheelchair for mobility needs in Singapore.
---
Electrical appliances to buy in Singapore
---
This list of electronics and appliances in Singapore can help you track what to look out for when decking out your new space or simply upgrading your daily life. Time-saving appliances are aplenty, as are those that make your chores easier. For more detailed recommendations, read our articles on each appliance linked above.
Also check out our guides to cult favorite kitchen appliances in Singapore, space-saving kitchen appliances, tips on maintaining your kitchen and home appliances, and cool kitchen gadgets for singles.
---
The products in our linked articles include some that have been ranked in terms of capacity, functions, and prices from sources and reviews online.
Linked articles may contain partial partnership content. However, all opinions are ours.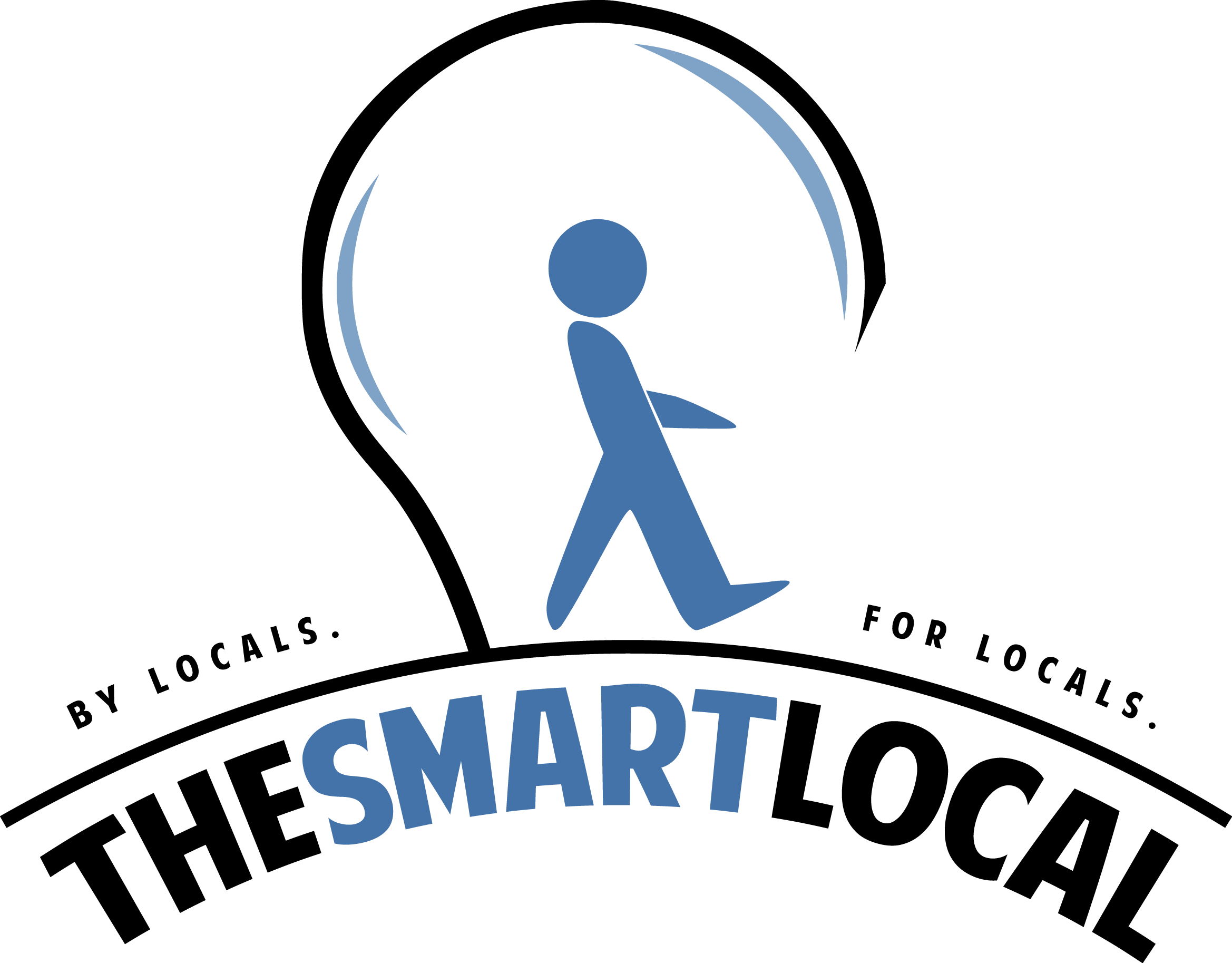 Drop us your email so you won't miss the latest news.