Best steam irons in Singapore
---
Whether it's battling stubborn wrinkles or having to put in extra arm work outside of the gym, ironing is that one chore that many of us tend to dread. But if you've reached an adulting level of high XP, you'd probably already know how steam irons can save the day. 
Not your regular irons, these come with the addition of features that can quickly vanquish those wrinkles away. If you're looking to finally spend less time mowing through crumpled fabric that won't budge, we've listed the best steam irons in Singapore with budget, professional and intelligent options. 
Pro tip: A steam iron's power is measured in watts (W). Irons with higher wattages are designed for more frequent and heavy use, and require less effort to smooth out wrinkles. As a general guide, irons with at least 1200W are ideal for home use. 
Check out some of our other articles on household appliances:
---
1. Philips GC5039/30 Azur Elite – no-burn technology
---
Image credit: Philips
Those of us who have accidentally burnt holes into our favourite shirts will know how frustrating such incidents are. However, the no-burn technology built into the Philips GC5039/30 Azur Elite ($249) ensures that those incidents are a thing of the past.
You won't find temperature dials on this steam iron. Instead, it's an intelligent gadget that adjusts the heat and rate of steam release depending on your ironing movements and clothing materials, saving you the guesswork. 
Price: $249
Power: 3000W
Tank capacity: 350ML
Get it here.
---
2. Tefal Eco Master Steam Iron FV1721 – energy savings of up to 25%
---
Image credit: Lazada
As we spent more time at home over the past few months, the heftier energy bills we've racked up are a timely reminder to keep our household expenditures to a minimum whenever possible. If you're concerned about excessive energy consumption, consider snagging the efficient Tefal Eco Master Steam Iron FV1721 ($29.90).
While this steam iron reduces energy consumption by up to 25%, that doesn't mean it lacks power. In fact, it's still able to deliver strong steam boosts to smoothen out the most difficult wrinkles in your clothes.
Price: $29.90
Power: 1500W
Tank capacity: 135ML
Get it here.
---
3. Panasonic NI-WL41VSH – detachable water tank for easy refills
---
Image credit: Panasonic

Some steam irons come with a measuring cup, and while that makes refills easy, there is a tendency to misplace it. Fortunately, that won't happen with the Panasonic NI-WL41VSH ($129), as it has a detachable water tank that you can immediately pop back in after filling it up. 
This particular steam iron is cordless too, which means that you don't have to be near a power socket while ironing. As a bonus, there won't be any hazardous cords for your kids to trip on, either.  
It's also equipped with a vertical steam shot function, which lets you use it as a garment steamer to remove creases without taking it off the hanger.
Price: $129 (U.P. $199)
Power: 1500W
Tank capacity: 135ML
Get it here.
---
4. Tefal FV9845 Steam Iron – powerful steam for stubborn wrinkles
---
Image credit: Tefal
Easily one of the most powerful steam irons in the market, Tefal's FV9845 Steam Iron ($199) has a whopping 3200W of power that translates into super-speedy heat-up times. 
Apart from its high power, this steam iron also delivers in terms of steam output, with mighty steam boosts that let you blast your way through the most stubborn wrinkles. 
Steam irons have a tendency to leave stains on garments due to calcium deposits in the water, but not this one. It comes equipped with a 2-in-1 Micro-Calc filter that sifts out any calcium deposits and churns out pure steam for stain-free clothes.
Price: $199 (U.P. $229)
Power: 3200W
Tank capacity: 350ML
Get it here.
---
5. Xiaomi Lofans YPZ-7878 – budget cordless option for small homes
---
Image credit: ezbuy
Xiaomi is well-known for their chic, yet affordable gadgets – and the Lofans YPZ-7878 ($39.90) steam iron is no different.
Anyone with jam-packed storerooms would know the value of compact designs, and this cordless steam iron fits the bill with its small, portable carrier that allows you to stow it away with ease. Its power is on the gentler side, but don't be fooled – the soleplate heats up within a minute, which lets you tackle creases from the get-go.
Price: $39.90 (U.P. $63.09)
Power: 1300W
Tank capacity: 160ML
Get it here.
---
6. Tefal Freemove FV9976 – cordless and quick charging
---
Image credit: Qoo10
Singaporeans are busy people – we want things done fast. With the quick recharge feature on Tefal's Freemove FV9976 ($229), that's exactly what you'll get.
All it needs is just 5 seconds to reach full charge, so put it back onto its base whenever you're adjusting the ironing board for full power all day, err'day. It's also armed with an intelligent Auto Steam function – simply choose the type of linen you're working on, and the iron will do the rest by automatically adjusting the temperature and steam flow.
Price: $229
Power: 2600W
Tank capacity: 250ML
Get it here.
---
7. Powerpac My Choice Pro Steam Iron – best-rated option under $20
---
Image credit: Powerpac
If price is a top concern for you, the Powerpac My Choice Pro Steam Iron ($16.90) makes for an excellent budget choice.
Cheap and good deals are tough to find, but this iron will surprise you with its low price points and capabilities. With features like self-cleaning, vertical garment steaming, and a flexible swivel cord guard, it ticks all the boxes. That's probably why it's one of the best-rated options on Shopee, netting an impressive rating of 4.8 out of 5 stars.
Price: $16.90 (U.P. $24.90)
Power: 1400W
Tank capacity: 160ML
Get it here.
---
8. Philips Steam Iron GC1434/70 – precision tip for tricky areas
---
Image credit: Philips
One of the trickiest problems during ironing is reaching tight spaces such as the areas between buttons – but the precision tip on the Philips Steam Iron GC1434/70 ($39) lets you deal with these bits with no issue.
On top of that, the bigger temperature dial makes it easier for you to select your desired temperature, giving you more precision and control over your ironing experience.
Price: $39
Power: 2000W
Tank capacity: 220ML
Get it here.
---
Removing creases with the best steam irons in Singapore
---
In a world where first impressions are everything, avoiding ugly wrinkles on your clothes should be a top priority when dressing for success. With a variety of steam irons now available, crisp-looking garments are now a breeze to attain.
Whether you're looking for a no-frills budget option, something more powerful, or even an intelligent steam iron, there's a perfect one out there that will suit your every need.
Before you go, here are some other articles on home appliances you might like:
---
Cover image adapted from: ezbuy and Qoo10
The products have been ranked in terms of price and functions from sources and reviews online.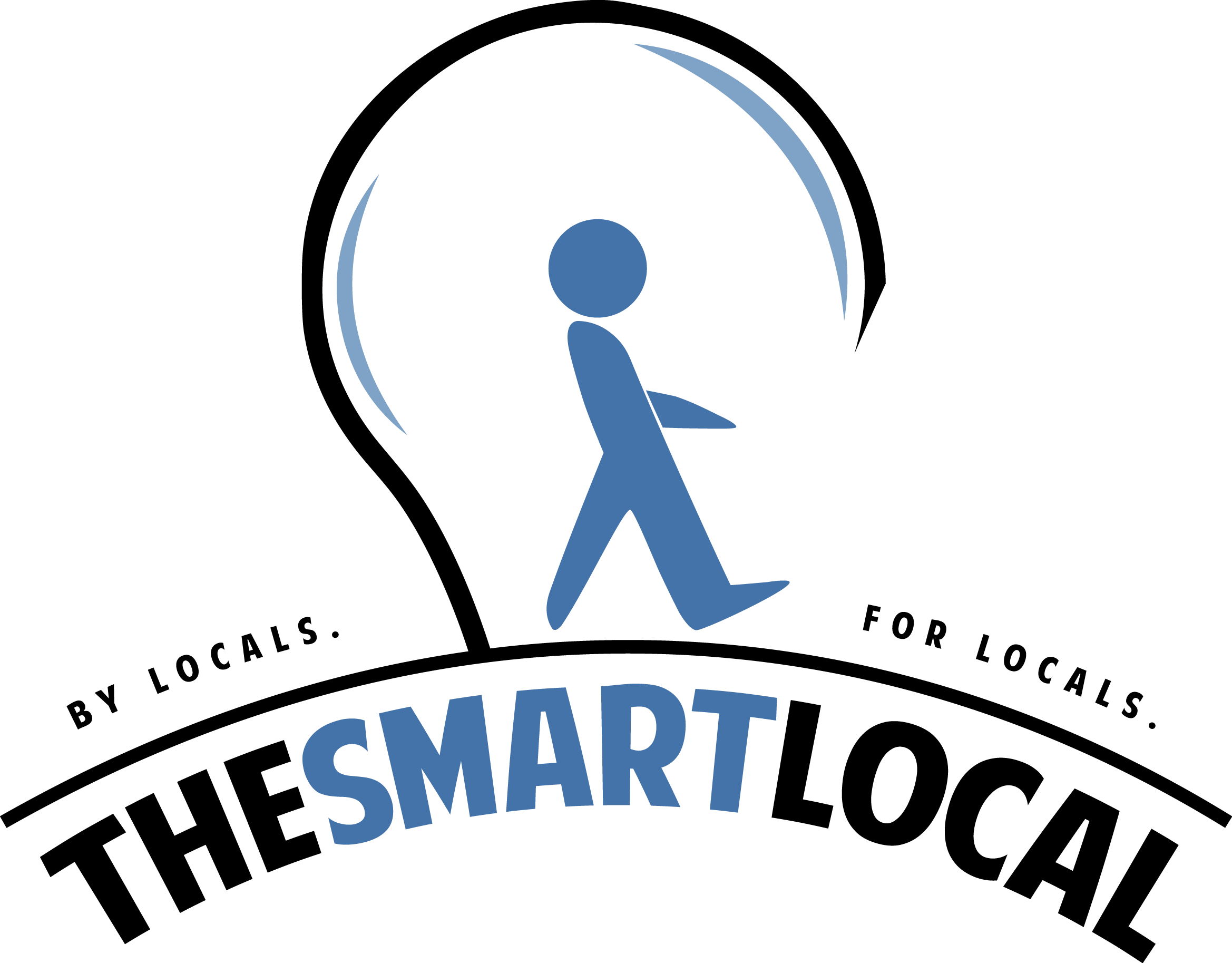 Drop us your email so you won't miss the latest news.