Best robot vacuum cleaners in Singapore
---
Robot vacuum cleaners in Singapore are one of those nifty inventions which make you think, "gosh, technology is amazing". Allowing you to kick back and relax instead of dragging a traditional vacuum cleaner across your entire house, these magical dust suckers are about as close as we can currently get to the concept of robot servants.
With options across different price ranges and cleaning needs, here are seven of the best robot vacuum cleaners in Singapore. High-tech attributes include wet mopping functions, mobile app syncing so you can control it even when not at home, and scooting automatically to the charging dock. You'll never have to worry about low-batt right before an emergency clean-up!
*All prices accurate at time of writing.
---
1. Xiaomi Mijia – Affordably priced all-rounder
---

Image credit: Xiaomi Today
Mid-tier in terms of brand recognition, the Xiaomi Mijia ($199) might not be an obvious choice among big names like Philips, Samsung and LG. That said, it is an all-rounder combining many of the key functions across various models. These include control via remote, mobile app and even voice commands, smart mapping sensors, wet mopping capability, and auto-charging.
Fitted with an ultra-dense fiber brush to better pick up fine dust particles, online reviews also mention the effective filter system separating bigger debris and preventing choking. All in all, it possesses a bevvy of strong attributes from robo-vaccs under renowned brands, but at a fraction of the price. 
Battery life: 110 min per full charge
Height: 8.2CM
Smart features: Automatic charging dock return, smart mapping sensors, remote and voice control, mobile app control, Google Home/Amazon Echo connectivity
Get the Xiaomi Mi Robot from Lazada
---
2. ECOVACS Deebot T8 AIVI – Vacuums & mops at the same time
---

Image credit: ECOVACS
While most robot vacuum cleaners come with vacuuming and mopping features, the ECOVACS Deebot T8 AIVI ($559, U.P. $1,299) can do both of those tasks simultaneously, shaving off plenty of housekeeping time. The large 240ML water tank can cover over 185sqm of mopping, well over the size of an average 4-bedroom HDB flat.
As it scoots around your home, the intelligent laser sensors can also detect objects from socks to wires and course correct so it doesn't get tangled up in them. It'll also send you a notification so you know that the spot hasn't been cleaned yet. You also don't have to worry about battery life as it will automatically go back to its charging dock when it's running low on juice.
Battery life: 180 min per full charge
Height: 9.5CM
Smart features: Object recognition, laser mapping and navigation, virtual boundaries, missed area notifications, Google Home/Amazon Echo connectivity
Get the ECOVACS Deebot T8 AIVI from Shopee
---
3. LG Hom-Bot – Sensors to map your house for efficient cleaning
---

Image credit: LG
Although robotic vacuum cleaners keep the house tidy without you lifting a finger, it's not ideal for the gadget to roam around repeat areas when it comes to energy efficiency. Rather than waste precious battery, the LG Hom-Bot ($1,149) possesses sensors that intelligently map out your house.
With each session, the internal blueprint gets increasingly precise, resulting in strategic cleaning routes that cover the most surface area in the shortest amount of runtime. You'll also be presented with a self-learnt floor map through the mobile app, which indicates the progress of areas cleaned so far.
Battery life: 100 min per full charge
Height: 8.9CM
Smart features: Smart mapping sensors, mobile app control, remote control, Google Home/Alexa connectivity
Get the LG Hom-Bot VR66900TWVV from Lazada
---
4. Proscenic 850T – Large bin & powerful suction for heavy-duty jobs
---

Image credit: Proscenic
Even though robot vacuum cleaners help take away some of the menial labour involved in cleaning your home, you still have to empty the bin after each cleaning cycle; smaller vacuums might even have you take multiple trips. Some models like the Proscenic 850T ($299, U.P. $749) have large bins so you don't have to worry about the dust filling up too fast.
The Proscenic 850T's bin can be configured in two ways: either as a 500ML dust container or a hybrid 300ML water tank and 300ML dust container for any mopping duties. The large battery capacity of 2,600mAh also means that it can run for two hours without stopping, and it'll automatically charge itself in the docking station when it's about to run out of battery.
Battery life: 2 hours
Height: 7.5CM
Smart features: Auto carpet detection, mapping system based on floor plans, Google Home/Alexa connectivity
Get the Proscenic 850T from Shopee
---
5. Grunn i7 Gyrobot – Gyroscope navigation & 2.5 hours of use
---

Image credit: Grunn
Gyroscopes are used by plenty of gadgets for navigation from your smartphone to aeroplanes, and it's also how the Grunn i7 Gyrobot ($439) navigates your home. This lets it traverse your floors with higher sensitivity and plan out an optimal route in a zig-zag motion. It also has a sensor to detect any drops so it won't accidentally fall into a lower area.
There are two rotating brushes placed on the edge of the vacuum to ensure the corner spots are not missed out while cleaning. New owners of the i7 Gyrobot will also get a set of standard spare parts just in case something stops working and you can't wait for the warranty help to kick in.
Battery life: 2.5 hours
Height: 7.5CM
Smart features: Gyroscope navigation mapping system, real-time movement tracking, daily scheduling feature
Get the Grunn i7 Gyrobot
---
6. PowerPac Smart Vacuum – Cheap option for simple home layouts
---

Image credit: Powerpac
The PowerPac Smart Vacuum ($185) is the cheapest option on this list, and a good entry-level buy if you just want to keep your living spaces dust-free. While it might not fare well for heavy-duty messes on a regular basis, it is well-suited to tidying simple home layouts with little need for swift manoeuvring.
Wet-and-dry cleaning is enabled by the rotating bristles on one side, and the water tank plus mop base on the other. That said, we'd advise manually cleaning the mop base from time to time to ensure residual dirt isn't dragged throughout your house.
Battery life: 120 min per full charge
Height: 8.5CM
Smart features: Automatic charging dock return, remote control
Get the PowerPac Smart Vacuum PPV3200 from Lazada
---
7. iRobot Roomba s9+ – Can empty itself for up to 60 days
---

Image credit: iRobot
The iRobot Roomba s9+ might be a pricey option at $2,798, but you're paying for the OG brand name and some nifty features that will make your life a lot easier. 
The one that caught our eye the most was the automatic charging dock that juices up the Roomba and empties the dust container for you. This means it can run almost autonomously until you need to manually empty the bin once every 60 days. Now you can go overseas and come back to a clean home without worrying about the vacuum cleaner getting clogged full of dirt.

The iRobot Roomba S9+ automatically disposes of any dirt vacuumed at its charging station
Image credit: iRobot
There is also a corner brush meant to clean any hard-to-reach nooks and crannies, and the wide dual brushes are designed to not be tangled with any pet hair, too.
Battery life: Automatic charging at the station
Height: 8.9CM
Smart features: Automatic dirt disposal, Auto-battery charging, Google Home/Alexa connectivity
Get the iRobot Rooma s9+ from Shopee
---
Keep your home tidy with robotic vacuum cleaners in Singapore
---
As someone who abhors chores, I'd gladly invest in a robotic vacuum cleaner just to save time and energy for other activities. With built-in water tanks, some even eliminate the need for manual mopping. Plus, being able to control your vacuum cleaning sessions from anywhere in the world due to mobile syncing makes for some seriously high-tech convenience.
Dragging a heavy vacuum cleaner throughout the house and enduring the whirring noise up close is something most people dread. Since technological advancements have rendered hands-off cleaning a reality, why not invest in a robo-companion to handle the labour?
Check out our other appliance and furniture guides:
---
The products have been ranked in terms of features and price from sources and reviews online.
Originally published on 25th June 2020. Last updated by Josiah Neo on 4th March 2022.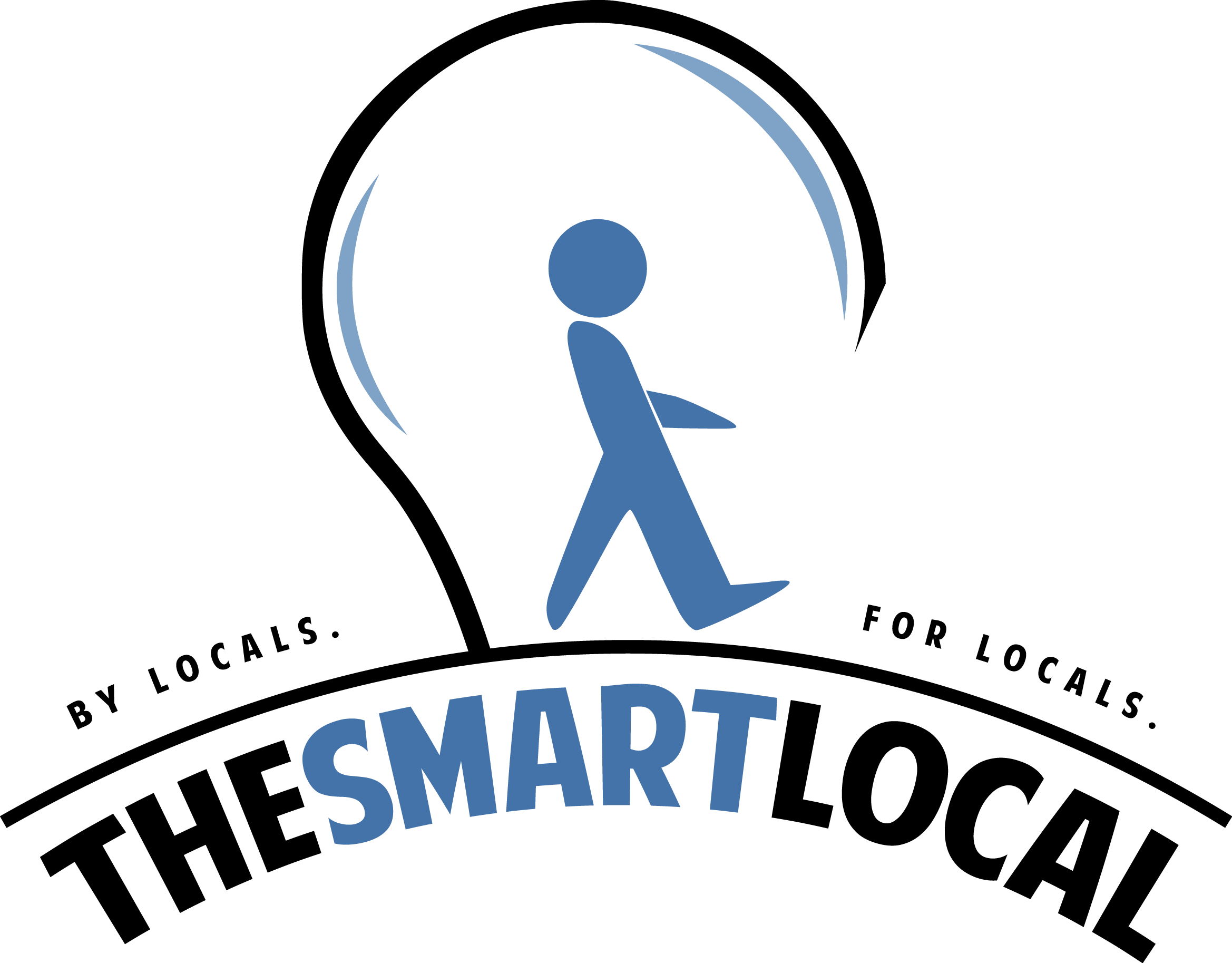 Drop us your email so you won't miss the latest news.