Best home projectors
---
For cinephiles and movie lovers looking for an upgrade, home projectors are your best bet to bring the big screen to the comfort of your own home. With options from under $50, these nine budget home projectors offer great performance at an affordable price – so prep some heavy curtains and a blank wall, and sit back and enjoy the immersive cinematic experience.
---
1. BenQ GV31 – Portable ceiling projector with flexible angles
---
If you want to invest some big bucks into a premium portable projector, go for the new BenQ GV31.
The projector comes with all-in-one USB-C port for data transmission, display port output & power delivery.
Image credit: BenQ
It has 1080P resolution for sharp visuals, powerful 16W 2.1CH speakers, and up to 5 hours of rechargeable battery. With a 135° rotating lens, the WiFi-enabled portable device can project crisp pictures from floor to ceiling. On top of that, the auto-focus and vertical keystone functions mean you won't have to manually adjust the images' frame and focus.
The BenQ GV31 also has Google-certified Android TV that comes with Netflix to elevate your binge game. Now, all you need is a white wall and some snacks.
Resolution: 1080P
Projection size: 80''
Price: $849
Get the BenQ GV31 on Shopee
---
2. T22L – Bright, sharp images with an affordable price tag
---

Image credit: Cresty Liu via Youtube
For a step up in terms of your home theatre experience, the T22L ($99) stays pocket friendly while providing a decent resolution and brightness. 
With its brighter bulb, movie sessions don't have to be restricted to a pitch-black bedroom, while its 480P resolution will give sufficient sharpness. This also allows for a larger projection of up to 120" – definitely big enough to fill your living room wall.
Resolution: 480P
Projection size: 120"
Price: $169
Get the T22L projector
---
3. Mirval Y5s – Wireless connectivity for convenience
---

Image credit: Lazada
Adding wireless connectivity to your projector means you don't have to fuss with cables and tiny controls. Costing $326.25, the Mirval Y5s lets you project everything on your phone wirelessly, including content from YouTube and Netflix.
At a distance of 4M, the device can achieve a maximum 150" projection that will fill your living room wall from floor to ceiling. For a more reliable connection, the USB and HDMI ports will allow you to connect your laptop, PS4, Nintendo Switch or even a hard drive filled with movies.
Resolution: 1080P
Projection size: 150"
Price: $326.25
Get the Mirval Y5s projector
---
4. BenQ GV30 – Portable projector with bassy speakers and flexible viewing angles
---

Image credit: BenQ
The BenQ GV30 portable home projector can turn any wall at home – including your ceiling –  into a screen thanks to the adjustable 135° projection angle. So whether you're chilling in bed with bae or enjoying dinner, you can still enjoy your movie with the flexible viewing angles and not worry about craning your neck.
There's also no need for any external speakers with the GV30. With its dual 4W speakers and a 8W woofer for a 2.1 channel audio experience, you'll still get chills all around you just like you're in a cinema.

The highly-adjustable projection angle lets you comfortably screen movies onto your ceiling
Image credit: BenQ
You don't have to worry about extension cords or tangled wires with Android TV built into the projector, so you can easily access over 5000 apps, movies, and TV shows with just a click of a button. Apple users can also mirror their Mac or iPhone with Apple AirPlay and take advantage of the 720P resolution and 300 ANSI lumens so you can comfortably see what you're watching even in dimly-lit rooms.
Resolution: 720P
Projection size: 120"*
Price: $699
*Please refer to more information on the BenQ official site.
Get BenQ GV30 on Lazada | Shopee
---
5. YG300 – For a big-screen experience under $60
---

Image credit: @view_flix via Instagram
$60.48 for a projector might seem like a deal that's too good to be true, but if you're just looking for a quick fix or are on a budget, the YG300 is your best bet.
You'll get useful features like HDMI and USB ports to hook up your laptop, while the built-in speaker means there are no additional cables to fuss with for audio. The non-HD 240P resolution is its main trade-off, but with a generous 80" projection, that won't be much of an issue if you sit back far enough.
Resolution: 240P
Projection size: 80"
Price: $60.48
Get the YG300 projector
---
6. DLP P09-II – Super portable option for travelling
---
Image credit: Amazon
While the other options are compact in their own right, the smartphone-sized DLP P09-II slips right into your pocket, letting you project 120" movies wherever you are.
At $269.51, the projector has a built-in battery that lasts 2-3 hours – more than enough for 1  movie screening, and you won't have to fuss with cables with the WiFi connection on board. Both Android and iOS devices can be easily connected for your convenience.
Even for its size, it packs stereo speakers, and a large touch-sensitive control panel, and has room for HDMI and USB ports for your laptop and hard drives. The DLP P09-II comes fully equipped with a remote control, carrying case, tripod, and HDMI cable so don't have to hunt for additional accessories.
Resolution: 1080P
Projection size: 120"
Price: $69.51
Get the DLP P09-II projector
---
7. Lumos Auro – Best for gamers and cinephiles 
---
With a high 1080P resolution and a large 150" projection, the Lumos Auro is a full-sized home cinema set-up that will deliver vivid colours, high contrast levels, and Dolby surround sound. Currently on discount at 54% off, the $299 Auro (U.P. $649) offers great value for your first investment in a home cinema system.

Image credit: Lumos
For an extra $79, you can opt for a smart WiFi-enabled version that runs on Android, letting you wirelessly connect your Apple or Android device via MirrorCast and AirPlay. This version also has Netflix and YouTube baked in for your convenience. 
The Auro is also ideal for split-screen multiplayer games on consoles like Nintendo Switch or PS4, so your Animal Crossing and Overcooked sessions with the fam are extra immersive.
Resolution: 1080P
Projection size: 150"
Price: $299
Get the Lumos Auro projector
---
8. QKK – Highly rated quality for epic movie nights
---

Image credit: @ryontaro0141 via Instagram
One of the most popular budget projectors is the QKK, which at $159 delivers pretty impressive performance for its price. With 4.4/5 stars on Amazon and 3,000 reviews, most users have praised its bright lamp that allows for a massive 170" display at a sharp 720P.
As a bonus, the projector comes with an HDMI cable and a high-quality tripod to adjust the output perfectly. While it is ideal to link it up to external speakers for a full-fledged home theatre experience, it does have a built-in 5-watt speaker that gets sufficiently loud.
Resolution: 720P
Projection size: 170″
Price: $70
Get the QKK projector
---
9. Vamvo L4200 – Best for business powerpoints and presentations
---

Image credit: @unepechedevie via Instagram
For those rearing to sprint from meeting to meeting once work resumes post-CB, the Vamvo L4200 is a portable option that can handle your PowerPoint presentations with its large, sharp 140" display.
With sufficient brightness and resolution, you can turn most boardrooms into a theatre, letting your audience focus on your presentation. Despite its compact size, it packs powerful stereo speakers that let it double up as a portable movie set-up.
Resolution: 720P
Projection size: 140"
Price: $140
Get the Vamvo L4200 projector 
---
10. ViewSonic M1 mini – Battery-powered portable projector with high-quality JBL speakers
---

With a built-in battery, the ViewSonic M1 can project your movies anywhere.
Image credit: @viewsonictr via Instagram
Known for its high-quality computer monitors and projectors, ViewSonic has you covered if you're looking for a reliable, compact option to reduce clutter at home. 
On a full charge, the 2.4-hour battery life of the M1 mini projector means you won't have to worry about being near a power outlet as you watch a movie. Meanwhile, its simple interface makes for a fuss-free plug-and-play set-up. 
To make adjustments easy, the device includes an integrated kickstand, letting you project up to 80" from any flat surface. In fact, its flat, cable-free sides let you easily project your movies on the ceiling for a comfy bedtime binge. Despite its size, it comes with powerful JBL speakers for high-quality audio to match the on-screen spectacle.
Resolution: 480p
Projection size: 80"
Price: $269
Get the ViewSonic M1 Mini
---
Best home projectors in Singapore
---
Most of us associate projectors with thousand-dollar price tags, not to mention bulkiness and complicated setups. But these days, we have an increasing number of affordable yet value-for-money options these days. 
Whether you're looking for versatile options for work and play, or portable projectors to use around the house, these budget projectors in Singapore might help you recreate a big-screen experience at home. 
Check out our other articles for more guides on technology and gadgets:
---
This article contains partial partnership content. However, all opinions are ours. 
Cover image adapted from: Lumos, @benq.uk, @viewsonictr via Instagram
Originally published on 22nd May 2020. Last updated by Samantha Nguyen on 30th August 2023.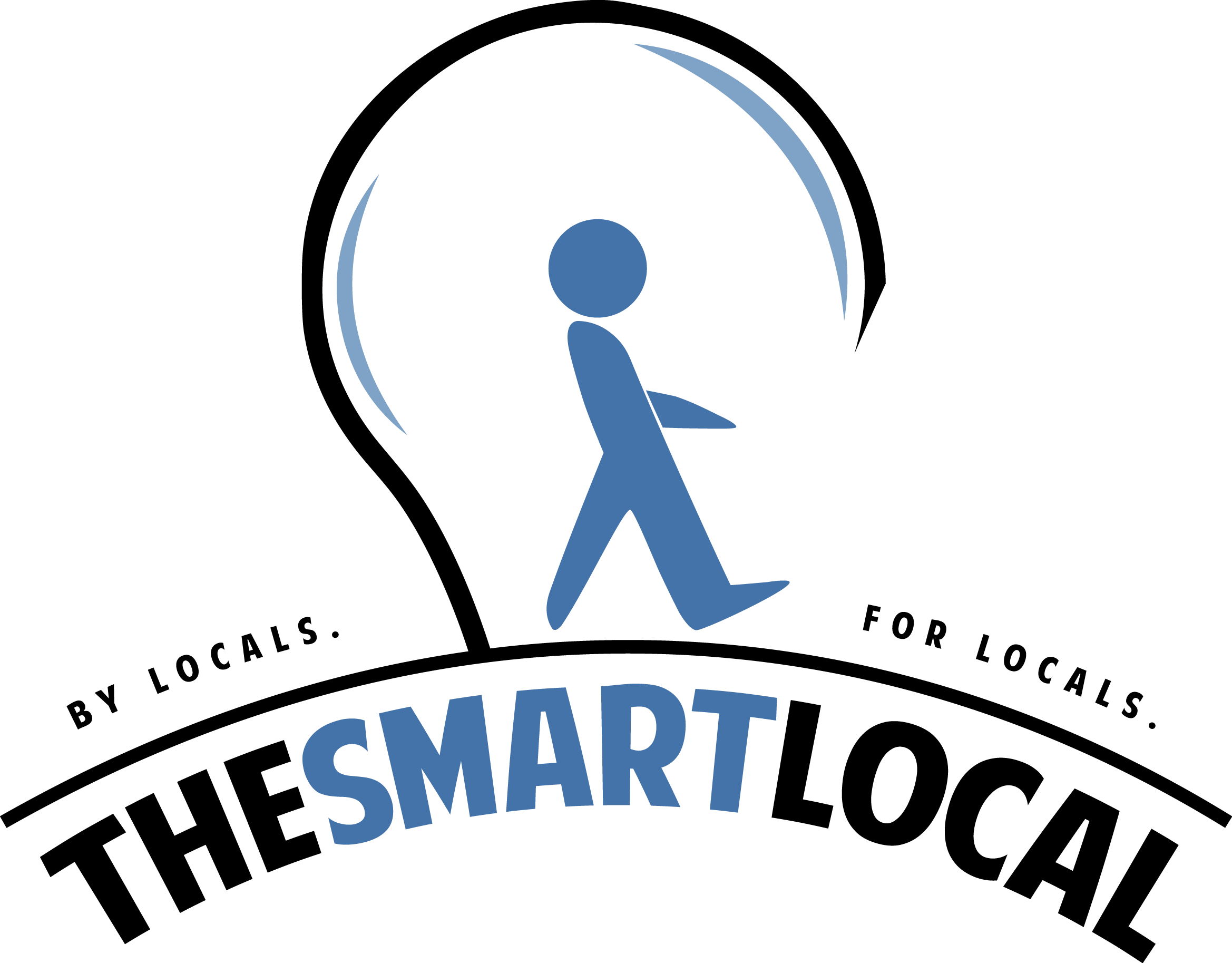 Drop us your email so you won't miss the latest news.