Animal Crossing New Horizons
---

Make this Circuit Breaker period fun with Animal Crossing
Image credit (clockwise from top left): Oh Su Min Joey, Seth Hoo Kuan, and IGN
Staying in your room in circuit breaker fashion can get dull pretty quickly. After bingeing on Netflix series, souffle pancake-making, and a dozen cups of dalgona coffee later, what else is there to do? Well, it's not too late to splurge on your early birthday gift. Get yourself a Nintendo Switch and have a go with Animal Crossing.
Animal Crossing: New Horizons has been the new "it" game, sworn by fellow social media users. Though you can't meet your friends IRL now, Animal Crossing is a perfect alternative hang-out spot to meet your friends and chill virtually! From Bunny Day to creating custom clothes, here are 12 adorable ways Animal Crossing has made circuit breaker bearable, plus a few nifty tips you can use while playing.
Read our other articles about COVID-19 and how to deal with this circuit breaker here:
---
1. Earning Nook Miles with friends together
---

Catch a bunch of these prized tarantulas because they make good Nook money
Image credit: Seth Hoo Kuan
Self-isolation doesn't mean social isolation. You can meet up with your friends by sharing your Dodo Code. This code is a temporary five-character code that you can share with other players to meet up on an island together. 
With that, you're on your way to fun virtual adventures as a gang on the same island. From force spawning tarantulas to taking photos on the island, you're racking up Bells together to buy new items from the Nook's Cranny, a shop that sells furniture, house decor, and other miscellaneous items to make your island flourish. 
Pro-tip: You should know by now that a Tarantula is worth a whopping 8000 Bells per creature. To catch them on Tarantula Island without getting stung, make a circle of dug holes around you. This will guarantee you an easy catch without having a bunch of them stinging you because they can't jump over the dug holes. Good luck with raking in your cash!
---
2. Making your own island according to your preferences
---

Image credit: Gamepur
On Animal Crossing, you can not only beautify your crib, but also tweak the Mystery Island's landscapes to your liking. Have a go at transforming its landscape into something out of this world. From adding cliffs to waterfalls, the choice is yours. This might be the second closest you can get to the outdoors, first being dabao–ing food back home.  
Pro-tip: You can ask Isabelle, one of the Residential Services villagers, for resident feedback and island rating. From there, you can improve your island rating by adding more objects, keeping your island weed-free, and planting more flowers and fruit trees. An increased rating can encourage more visitors to stop by your island.
---
3. Surprising your friends on their birthday
---

Image credit: Seth Hoo Kuan
Planning for a dear friend's birthday party is always fun but it doesn't have to be limited to hanging out together IRL. Don't let COVID-19 ruin your plans when you can celebrate on Animal Crossing!

Image credit: Seth Hoo Kuan
Forget texting long messages and IG story birthday dedications and cook up an elaborate scheme for the day to make this in-game celebration a success!
Pro-tip: With every celebration, there's a ton of planning that goes behind the scenes. If your friend is an Animal Crossing addict, get your friend to go on a break via online games such as Psych! or Houseparty while you build your birthday surprise on AC.
---
4. Having dates on your island
---

Image credit: Oh Su Min Joey
Miss having those late-night walks together with your boo? That can be possible on Animal Crossing. While you have each other on a Skype call, have a walk together on the island. You can also harvest trees together and donate items to Blathers to see your museum grow.

You can take a "Joy" Reaction shot on your Nook Phone
Image credit: Oh Su Min Joey
To commemorate a full date or even an anniversary, take adorable pictures together on this cute online platform. It'll make lovely matchy phone wallpapers, too!
Pro-tip: To unlock Reactions, you'll have to continuously talk with other neighbours until they teach you new Reactions. Unlock other Reactions and take other themed pics along the way! Plus, you don't have to fuss about coordinating Reactions with the other party as the characters will automatically sync up!
---
5. Making custom clothes on the Editor
---

Make your own rendition of designer clothes and share them with others on the internet
Image credit: Naylith
With the Custom Designs function on your Nook Phone, you can unleash your inner designer self and create detailed clothes and face paint for your character to wear. If you want to take this to a whole new level, get yourself the Custom Design Pro Editor.

You can be Adam in your very own Garden of Eden
Image credit: Seth Hoo Kuan
To get your Custom Design Pro Editor, buy an item from the Nook Stop. The Custom Design Pro Editor is up for grabs for 800 Nook Miles. You'll be on your way to design tons of things, from ridiculous clothing to designer knock-offs for your character!
Pro-tip: If you're too lazy to spend time on creating clothes, there's a plethora of clothes creatively designed by users from all over the world. You can access their clothes' QR Codes by looking up the hashtag #animalcrossingqrcodes.
---
6. Shaking a tree just to get a cute wasp sting
---

Image credit: Polygon
People might call you crazy if you go around telling people face-to-face that you want to be stung by a wasp. But on Animal Crossing, some players simply adore that default wasp sting face, and we definitely agree.
Many shake trees to either harvest a fruit, get lucky with Bells, and even obtain furniture. But you'd be in deep trouble if a nest falls. All is good if you get stung only once but a second sting will make your character faint. Be sure to cure yourself before you resume shaking trees again.
Pro-tip: Curing yourself of a wasp sting doesn't mean you'd have to spend a lot of Bells at Resident Services. Speak to your villagers and one of them might gift you a DIY cure recipe. In case you get stung again, feel free to create as many cures as you want.
---
7. Celebrating Easter on Bunny Day
---

Image credit: Polygon
Celebrating Easter at home wasn't that bad when you could spend it on hunting eggs on Animal Crossing's Bunny Day. You guessed it – Bunny Day was the game's take on Easter. It was also Animal Crossing's first seasonal event. That meant that you can admire cherry blossoms online without having to go to Japan.
With all the eggs you've collected across islands, you could make Easter-themed furniture and decorations with the event-exclusive DIY recipes. With the completed furniture, you can use them to decorate your home and island.
Pro-tip: Since Bunny Day is over, sell your leftover Eggs to Timmy & Tommy. An Egg is worth 200 Bells and you can sell them in bundles of 10 (2000 Bells), 30 (6000 Bells), or even 3 Stacks of 30 Eggs (18000 Bells). You can also sell off excess crafted goods like the Bunny Day flooring for 4800 Bells!
---
8. Growing your island's museum
---

Image credit: Games Radar
Curating a museum can only be done if you have an Arts Management degree and a decade worth of experience. If you'd like to have some fictitious experience in curating a museum, start donating 5 fish or bugs to Tom Nook! As your museum grows, you can start to admire your achievement of collecting these unique and seasonal items.

Image credit: IGN
Pro-tip: After getting Blathers to assess your fossil collection, you can sell those that aren't required by the Museum at Nook's Cranny for a good sum of Bells, with the lowest price being 1000 Bells. You can only dig up 4 Fossils daily on your island so get digging and get those fossils checked ASAP.
---
9. Meeting Saharah, C.J., Flick, and the Abel Sisters
---

Saharah (left) and C.J. (right)
Image credit (from left to right): Nintendo Wire, and Nintendo Insider
When they come by, challenge yourself by making more Bells to cop more decor for your house. 
Purchase some of Saharah's mysterious rugs, wallpaper, and flooring, though she comes in at random timings. When C.J. is on your island, he will not only challenge you to fishing competitions, but he'll also purchase fish from you. It's another avenue for you to earn Bells.

Flick
Image credit: Nintendo Insider
Flick buys bugs from you. It's a good opportunity to sell away your caught butterflies, spiders, and other insects to earn cash. But,  be sure to check if your museum needs those specimens.

Mabel (left) and Sabel Abel (right)
Image credit: The Sixth Axis and Gamespot
After speaking with Mabel twice during your gameplay, the Abel Sisters will set up their clothing store on your island. They carry an array of clothing articles from custom designs to weekly full outfits. Be sure to check up on these non-playable characters to sell your items or buy any new items available. 
Pro-tip: For every rug you purchase from Saharah, you'll be awarded Tickets. These Tickets can then be used to redeem free mysterious wallpapers and flooring. Additionally, once the Abel Sisters set up their shop on your island, be sure to say hi to Sabel every day. She'll eventually gift you presents!
---
10. Making a wish on a shooting star
---

Image credit: Eurogamer
Shooting stars and meteor showers are hard to come by in the real world. However, it's slightly easier to catch one on Animal Crossing. If there's a meteor shower that'll happen at night, Isabelle will let you know when you log in. At night, you can even wish upon these stars, and you'll score a DIY recipe from talking to Celeste, Blathers' sister.
The next day, the star fragments will be washed up on your shores. Depending on the timing, you'll get different Zodiac fragments. Aries star fragments will last till 19th April 2020 and Taurus fragments will take over from there. These star fragments can be used for that DIY recipe you obtain the previous night.
Pro-tip: Star fragments are the main ingredient in DIY recipes for a wand. It serves as a good tool for fashion lovers as it can store 8 outfits which you can switch on command. Only time will tell when there will be more DIY recipes containing these unique star fragments.
---
11. Making new friends online
---

Image credit: How-To Geek
You can not only play animal crossing with your Switch-owning friends but also make new friends online! This could possibly be an introvert's way to make new friends without stressing over face-to-face interaction. By telling Orville, the bird at the Airport reception, that you'd like to play online with the "All My Friends!" option, get ready to play with other players online.
Pro-tip: It's good to know some Animal Crossing etiquette when you're on a stranger's island. Do some fruit picking to grow some new fruit trees on your own island that'll give you Bells in the future. Additionally, visit any shop on the island to pick up new clothes. Don't go pillaging the island without any permission!
---
12. Making your own garden
---

Image credit: Slash Gear
Singapore is so small, you'd be lucky to have a gardening area within your household compound. If you're a fellow plant lover who can't live out your garden dreams, you can do so on Animal Crossing. 
After obtaining Nook's Cranny, you have more options of flowers available for purchase. These flowers aren't just for aesthetic purposes, they are useful in DIY crafting as well as attracting different bugs.  
Pro-tip: Planting hybrid flowers isn't a difficult task. Planting two flowers together can get you a new colour that'll fetch different prices. To ease the planting process, plant the flowers in a checkered pattern, leaving space for new flowers to grow. On top of that, you can leave tree stumps in after cutting trees down as it'll attract certain types of bugs to your garden.
---
Animal Crossing: New Horizon hacks
---
Animal Crossing: New Horizons is probably the most heartwarming game that is bringing the world together during these trying times. You can fulfil your gardening dreams, do some stargazing, and open your own museum right smack on your island.
This circuit breaker season doesn't have to be bleak when you can meet your friends online to harvest trees and dig for fossils. Couples also don't have to feel lonely when you can give 21st-century dating a whole new meaning. Try these pro tips out to see your island flourish as you play!
For more online games to keep yourself entertained: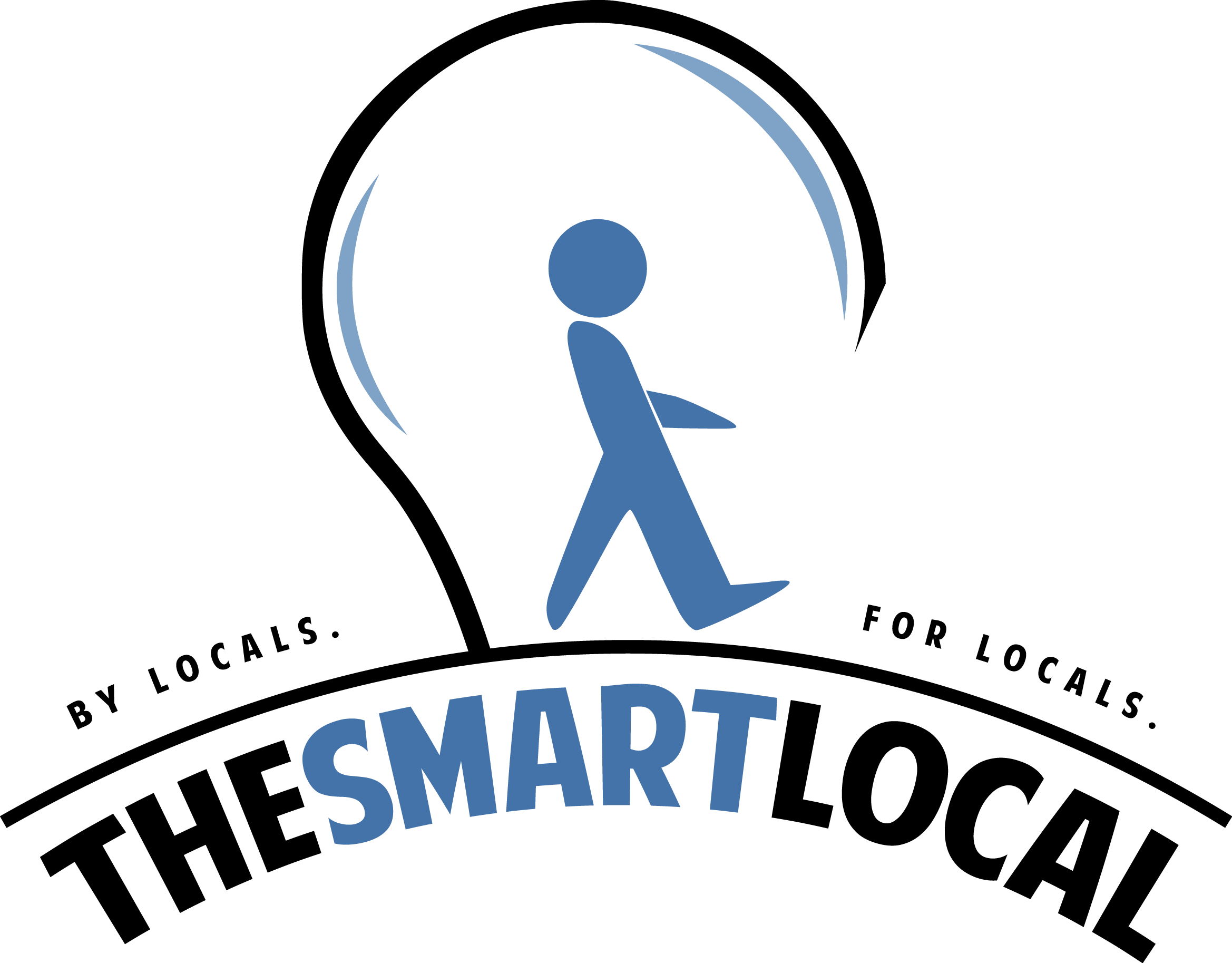 Drop us your email so you won't miss the latest news.