Online livestream concerts & performances
---

Online livestream concerts & performances
Image credit (clockwise from top left corner): somagnews, @jjlin, @benjaminkheng, @nathanhartono, @rriley, Lars Crommelinck
If you've not gotten over your cancelled concerts, vacations and other plans that fell through due to the COVID-19 pandemic, here's something to ease the heartache. Live performances by musicians and entertainers in Singapore and around the world will surely give you plenty of things to look forward to during this Circuit Breaker. 
Mark your calendars – here are 15 livestream concerts and online performances you can catch to rock out to at home.
Check out our other articles for more things to at home:
---
– Livestream concerts –
---
1. One World: Together At Home – Lady Gaga, Billie Eilish, John Legend
---

Image credit: @billieeilish , @taylorswift, @samsmith
The top names in entertainment join forces for the biggest online-only concert this period. Organised by Global Citizen, One World: Together At Home supports healthcare workers through the World Health Organisation (WHO) COVID-19 Solidarity Response Fund. It will be hosted by your favourite late-night comedians – Jimmy Kimmel, Jimmy Fallon and Stephen Colbert.
Thanks to the Queen of Pop Lady Gaga who curated the show's very extensive line-up, believe us when we tell you to expect the most tasteful and eclectic mix of performers. Mainstream acts like Taylor Swift, Lizzo and Paul McCartney will be performing right next to opera star Andrea Bocelli and piano maestro Lang Lang. 
Mandopop stars Eason Chan and Jacky Cheung, K-pop act SuperM and Indian superstars Shah Rukh Khan and Priyanka Chopra Jonas will be there, too! The best part is that you don't have to donate or do anything – the organisers have already raised US$35 million so far to benefit global testing, prevention and response to the COVID-19 pandemic.
Where to watch: Mediacorp will be streaming the concert on Channel 5 and on meWATCH.
Date & time: 19th Apr 2020, 8AM (Channel 5) | 3PM (meWATCH)
---
2. Earth Hour Singapore 2020 – Benjamin Kheng, Nathan Hartono, Sezairi
---

Image credit: @rriley, @nathanhartono, @benjaminkheng
On the 28th of March this year, Earth Hour in Singapore was livestreamed for the first time. In addition to important discussions with environmental advocates, the show also featured some of the top musical acts in Singapore.
Enjoy quality unplugged acts by Benjamin Kheng, Fariz Jabba & Yung Raja, Inch Chua, Nathan Hartono, Prettipls, RRILEY, Sezairi and Subhas.
Where to watch: YouTube
---
3. JJ LIN 327 Love Wishes – joined by David Tao, Mayday, Mickey Huang and Tanya Chua
---

Image credit: @jjlin
True JJ Lin stans might already know this, but he celebrated his 39th birthday on March 27th with a livestream concert. It featured fellow mandopop stars David Tao, Mayday and Tanya Chua, along with Taiwanese comedian Mickey Huang. 
Where to watch: YouTube
---
4. Nether Meant – a virtual indie concert on Minecraft
---

Indie act American Football performed virtually as Minecraft characters for Nether Meant
Image credit: @americfootball
Avid music fans consider underground bands some of the best, undiscovered talent out there. And if you consider yourself just that, nothing could be more unique than watching 5 hours indie acts live… on Minecraft. 
Though the virtual livestream concert is over and you unfortunately can't get the in-game experience, a recording of Nether Meant is available for you to relive the epic event with bands like American Football and Amanarapura. 
Watch it here: Twitch
---
– Livestreams –
---
5. The Killers – live Q&A session with a live performance
---

Rock sensation The Killers will be performing live on their Instagram page.
Image credit: @thekillers
We've still not figured out if lyrics to their iconic song Human say "denser" or "dancer", but in any case, rock legends The Killers will be hosting their very own Q&A and live performance on Instagram.
In addition to Human, The Killers are best known for their other hits Mr. Brightside and All These Things That I've Done.
Where to watch: The Killers' Instagram page.
Date & time: 19th Apr 2020, 3AM 
---
6. Joanna Dong – regular live performances on social media
---

Image credit: @j_o_a_n_n_a_d_o_n_g
Singapore-based jazz vocalist and Sing! China alum Joanna Dong will be hosting regular live performances on her Facebook and Instagram pages. Crooning both English and Mandarin hits, Dong's live sessions will be sure to serenade your stay-home soul. 
Where to watch: Joanna Dong's Facebook and Instagram.
Date & time: Subscribe to her Telegram channel to get the lowdown on her upcoming livestreams.
---
7. Boiler Room's Streaming From Isolation – a club experience at home with DJs like Disclosure and Four Tet
---

Guy Lawrence from Disclosure performs live from his home
Image credit: Boiler Room
For about a decade now, the UK-based Boiler Room has been streaming live electronic music shows from around the world, featuring top acts like Jamie XX, SBTRKT, Caribou and Thom Yorke.  
Its ongoing series Streaming From Isolation will include electronic artists like Disclosure and Four Tet performing from their homes. Viewers can donate to the Global FoodBanking Network, which provides food to the vulnerable at this crucial time.
Where to watch: Boiler Room's website and YouTube playlist.
Date & time: Stay tuned to their Twitter page for the latest performances.
---
8. 987 Live – catch an all-star local lineup including Benjamin Kheng, Sezairi, Lion City Boy & Naomi Yeo
---

Image credit (clockwise from top left corner): @benjaminkheng, @sezairi, @naomiyhs, @thelioncityboy
Catch these local musicians live on The Shock Circuit with radio DJs Sonia and Joakim. The quartet will be kicking off the station's 'SOFA SO GOOD' series featuring local acts performing in their own homes.
Where to watch: The 987FM Facebook page.
Date & time: 18th April 2020, 10PM
---
9. Past home livestreams by international artists
---

Image credit: @coldplay, @johnlegend, @charlieputh
You can catch several past performances by artists in support of Global Citizen's #TogetherAtHome initiative. Coldplay frontman Chris Martin got the ball rolling, starting the series off with 300,000 viewers during his 30-minute long livestream. John Legend also performed heart-touching renditions of his hit songs alongside wife Chrissy Teigen.
Where to watch: The Global Citizen website.
---
– Replays of past live concerts –
---
10. BTS: BANGBANGCON – relive iconic concerts
---

Image credit: korea.net
Over the weekend, Kpop sensation BTS will be livestreaming their past concerts on their YouTube channel. Enjoy full shows from their early days like 2014's BTS Red Bullet Live and the HYYH Live Concert in 2015. 
As a bonus, catch their performance of their hit track "Boy with Luv" performed while in quarantine on the Late Late Show with James Corden.
Where to watch: BTS's BANGTANTV YouTube channel Find the livestream schedule here.
Date & time: 18th & 19th Apr 2020, 11PM 
---
11. Radiohead – jam to full concert recordings from the past
---

Image credit: Raph_PH
Radiohead has started streaming archived concerts on YouTube, and they'll continue to release new (old) ones every week. They aired their 2000 Live From A Tent In Dublin and 2016 Live In Berlin concerts so far, so you can expect other epic stadium-filled concerts to join the lineup.
Where to watch: Radiohead's YouTube channel.
Date & time: Concerts will be released weekly on Fridays. 
---
12. #MetallicaMondays – full concerts from around the world
---

Image credit: @metallica
Heavy metal fanatics would be thrilled to learn that legends Metallica will be streaming concerts weekly. Recent shows like the 2019 Live at Slane Castle, 2017 Live in Paris and 2017 Live at Outside Lands have already been featured.
Where to watch: Metallica's Facebook page and YouTube channel. Keep up with their concert schedule on their Instagram.
Date & time: 8AM, every Saturday
---
13. ONE OK ROCK – Japanese rock band throwbacks
---

Image credit: @oneokrockofficial
English-language Japanese alternative rock band ONE OK ROCK will be airing old concerts exclusively via YouTube premiere on their channel. Catch their 2014-2018 shows until the end of May.
Where to watch: ONE OK ROCK's YouTube channel.
Date & time: 10PM on various scheduled dates till 31st May. The schedule for releases can be found here.
---
#DabaoSCO Digital Concerts – explore the unique world of Chinese orchestra
---

Image credit: Singapore Chinese Orchestra
Local productions are always welcoming of support from Singaporeans, and you can do just that by checking out the Singapore Chinese Orchestra's series of past concerts. Tune in to catch weekly premieres of past performances like the 2019 Young Children's Concert.
Where to watch: The Singapore Chinese Orchestra #DabaoSCO YouTube playlist.
Date & time: Every Friday.
---
15. Esplanade's The Show Goes On… Line – be entertained by local and regional acts
---

Enjoy a 2019 recording of a performance by local singer-songwriter duo StellaVee
Image credit: Esplanade
Premiering every Friday, the Esplanade will make previous shows available for viewing. Catch performances by local singer Kelly Poon, Mandopop duo StellaVee and the Japanese group Haruka Nakamura Piano Ensemble.
Where to watch: The Esplanade Offstage website.
Date & time: Shows will be added every Friday.
---
Online livestream concerts & performances
---
Staying at home this Circuit Breaker might feel monotonous as weekdays melt into weekends. For those who love music, these top livestream concerts and performances will surely brighten up your time at home as you look forward to catching your favourite stars live!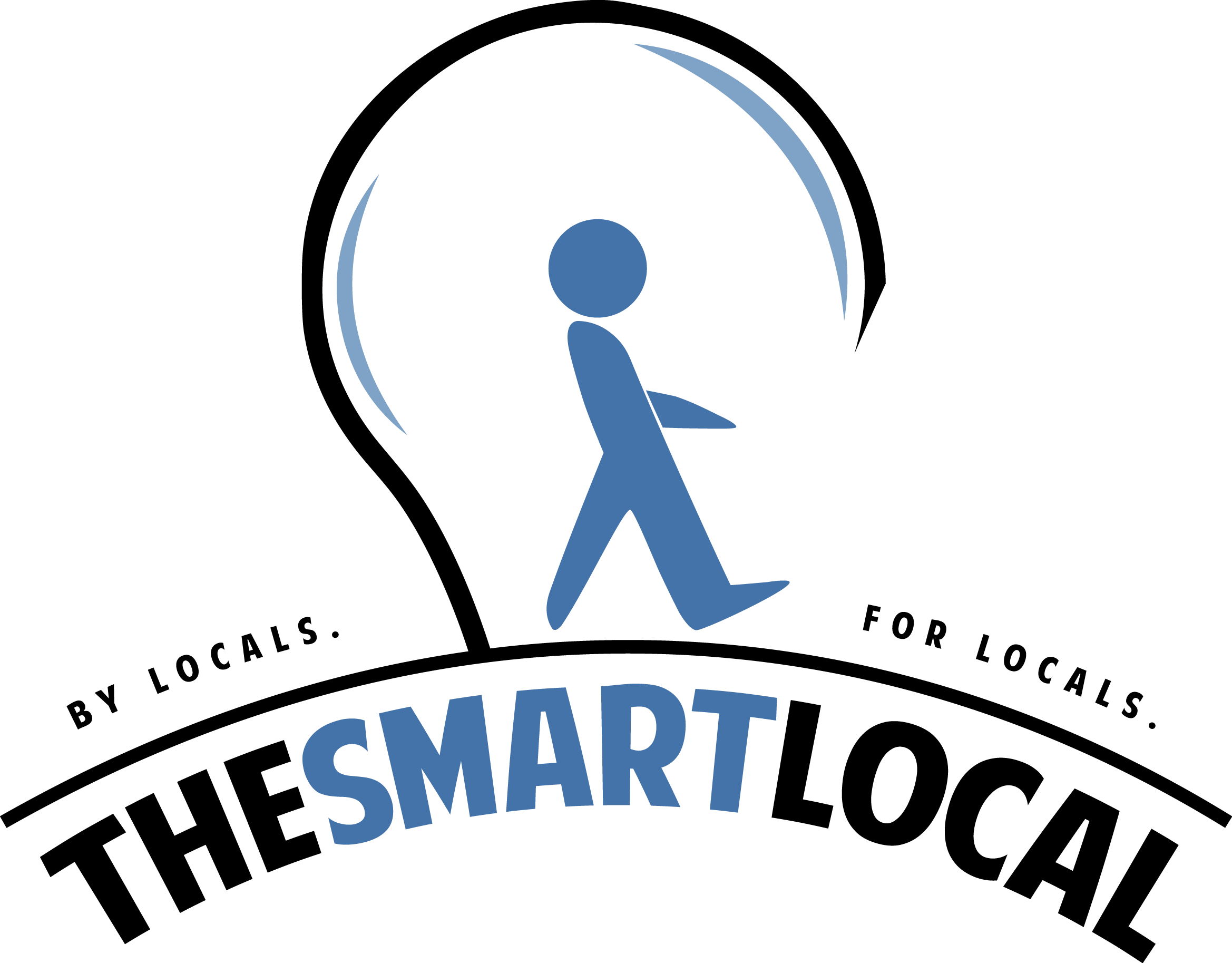 Drop us your email so you won't miss the latest news.